Hawker Noodles In Penang
Penang is well known as a hawker heaven, and it seems that in every corner of the island state there is a delicious gem waiting to be uncovered. With the abundance of tasty hawker fare around in Penang, this article will focus on the 9 best noodles one can find from hawkers in Penang
Be sure to look out for them on your next trip!
-Penang Laksa-
Penang Laksa is also known as Assam Laksa, and is said to be one of the most defining dishes of Penang's hawker scene. A mishmash of Chinese and Malay cuisine elements, it is largely recognized as a Peranakan dish, although the name 'laksa' appears to be derived from the Sanskrit word 'laksha', meaning many. Penang's own rendition of laksa is distinguished mainly by the use of tamarind to produce a sour soup base.
Two of the best Assam Laksa stalls in Penang can be found in the following locations.
1. Penang Road Joo Hooi Coffee Shop
The Assam Laksa at Penang Road's Joo Hooi Coffee Shop is famed for providing generous amounts of shredded mackerel fish. The laksa's thick and tangy broth is a hit amongst locals and tourists alike. With garnishes of lemongrass, mint leaves and pineapple, Joo Hooi's Assam Laksa guarantees an explosion of flavors in your mouth.
Address: 475 Jalan Penang, 10000 Georgetown, Penang
2. Farlim Shell Station Laksa
Farlim Shell Station Laksa Café on the other hand, is known for the freshness of the Kembung fishes provided in its dishes. Because of this, the sour soup of the laksa gains an added dimension of sweetness from the fish. Not only that, the fish balls cooked with the laksa's staple soup, is exceptionally flavorful.
If you are not in the mood for laksa noodles, you can also have a unique offering of laksa popiah with soup at the café! Anything for your laksa cravings!
Address: No. 1-G-01, Medan Angsana Bandar Baru, 11400 Air Itam, Penang
-Penang Char Kway Teow-
Penangites are serious about their kway teows, be it fried or soupy – but the dish that holds the limelight is ultimately Penang's Char Kway Teow. Rated as the No. 1 favourite Penang Chinese food by locals, Penang's version of fried flat rice noodles is a savoury one seasoned with the likes of soy sauce, fish sauce and pork lard.
3. Siam Road Char Kway Teow
Another household name for Char Kway Teow is Ah Leng, situated in Khoon Hiang Café of Jalan Dato Keramat. However, the award-winning hawker has since passed the helm of that stall to his son, and has set up shop in his humble house instead. If you are looking for an authentic taste of Penang Char Kway Teow, make a trip to the hawker's house in Air Itam. Ah Leng himself fries each plate of Char Kway Teow individually and each serving, rich and scrumptious, leaves you wanting more.
Be sure to opt to have mantis prawns in your plate, as the fresh and succulent prawns give an additional dimension of sweetness to your palate. The stall only operates at night so save your dinners for this!
Address: Lorong Zoo 6, 11500 Air Itam, Penang
-Kway Teow Th'ng-
Kway Teow in soup, better known as Kway Teow Th'ng in Penang Hokkien, is a favourite dish among Penangites as well, especially for a hearty local breakfast.
4. Fook Cheow Coffee House
For flat rice noodles in soup, one of the top to-gos in Penang would be the Fook Cheow Coffee House along Hutton Lane. The highlight of every bowl of Kway Teow Th'ng here is definitely the stall's homemade fish balls, as it is freshly made, it exudes the fresh sweetness of its seafood materials.
Each serving comes with an option of meat pieces and pig intestines, and the lady boss is known to serve complementary pork ribs to loyal customers. Definitely a place to frequent if you like your Kway Teow with soup!
Address: 122-I Lebuh Hutton, 10050 Georgetown, Penang
5. Pitt Street Kway Teow Th'ng
Another popular spot would be Pitt Street Kway Teow Th'ng at Carnavon Street. Don't be confused, the store's actual location is along Carnavon Street, though Pitt Street is where the stall originated. They make their own balls to go with the noodles as well, but here they use eel to give the balls a softer texture.
The soup broth is of a lighter taste, and the rice noodles are cooked to smoothness. Don't miss out on the store's homemade chilies as well, they are known to pack a punch and provide extra flavor to your homely bowl of kway teow th'ng.
Address: 183 Carnavon Street, 10100 Georgetown, Penang
-Curry Mee-
Penang versions of curry mee is a soupy combination of curry and coconut milk. Propelled to fame by the recently much-loved Mykuali instant Penang curry noodles, be sure to check out the real deal in Penang!
6. Lee Huat Cafe
When asked where is the best curry mee in Penang, many locals will inevitably mention this hole in the wall place opposite of Lam Wah Ee hospital. Lee Huat café may look dark and obscure from the outside, but once you step into the café's shelter of zinc sheets, a bustling cafeteria opens up to you. Almost all of the hawker food offered here are delectable, but the curry noodle stall is the only one that commands large orders and long queues. Though the waiting time might take awhile, it is well worth it.
The soup base of the noodles is boiled to sweetness, and the chili spices ooze fragrance with every mouthful. Topped with soft bean curd puffs, tender pig's blood, fresh prawns, cockles and mint leaves, this bowl of goodness will definitely make your morning. Oh yes, the café only does business in the morning so be sure to wake up early for your fix
Address: Along Jalan Tan Sri The Ewe Lim and Green Lane Corner, across Lam Wah Ee Hospital
7. Hot Bowl Nyonya Delights
The curry noodles at Hot Bowl Nyonya Delights have a long history. Starting up shop at Lorong Abu Siti since the 1992, the tastiness of Hot Bowl's curry noodles has gain features on various TV shows and magazines. Curry noodles are served in a milky white soup base, as is the usual for curry noodles in Penang. The chili pastes are placed in tin containers on every table, and you are free to add any amount of it to your liking.
Hot Bowl's chili paste is said to be the stall's winning factor, as the chili paste is hand fried from ten over spices, and is tasty, fragrant, and hot! This popular hawker has since moved to its permanent home at Jalan Rangoon, and the stall's tagline still rings true: the test is in the taste!
Address: 58-C Jalan Rangoon, 10400 George Town, Pulau Pinang
-Hokkien Mee-
Penang' version of Hokkien Mee is a soup based prawn noodle. It is essentially yellow noodles and rice vermicelli drenched in a bowl of orange shaded soup that is cooked from prawn shells and prawn heads.
8. Kedai Kopi Swee Kong
One of the best Penang Hokkien Noodles in town can be found in Pulau Tikus's Swee Kong Café. Though the broth is essentially boiled from prawn shells and pork ribs, the soup exudes the strong sweetness of fresh prawns.
Topped with sliced prawns, pork slices, bean sprouts and water spinach, the soup's broth remains the highlight of this hawker dish. Add in a spoonful of homemade sambal for extra flavor, if you are one for spiciness and explosives. The popularity of this stall is evident by how quickly it sells out daily – so be sure to be at the café between the hours of 7am – 10am to avoid disappointment!
Address: 319 Jalan Burma, 10050 Georgetown Penang
9. Kedai Kopi Bobo
A local favourite spot for Penang Hokkien Mee can be found at a humble looking café right beside Lip Sin's wet market. It appears that Hokkien Mee is a popular choice for breakfast, because this stall only operates in the mornings as well. Bobo Café's Hokkien Mee is distinguished by its rich pork flavor – although prawns are still involved in making the soup, more emphasis is given on the pork broth of a soup, giving it a different dimension of sweetness as compared to other variants of Penang Hokkien Mee.
In addition to that, the noodles come served with pork skins, pork ribs, pork intestines and large portions of pork lard, and will certainly appeal to your sinful appetite. Do expect a wait at this well-liked stall, as it is highly frequented by local residents and foodies. Get your queue number (yes there is one!) as soon as you step into the café!
Address: No 2., Lengkok Nipah, 11900 Bayan Lepas, Penang
Try Penang's Best Noodles for yourself!
Given the amount of variety existing in Penang's hawker scene, there is definitely room for many different takes on the various hawker fares. This list highlights some of the hottest favourites among the local people, but it is definitely not exhaustive!
Everyone has their personal preference when it comes to dishes close to heart; so do let us know any yummy noodle stall has been missed!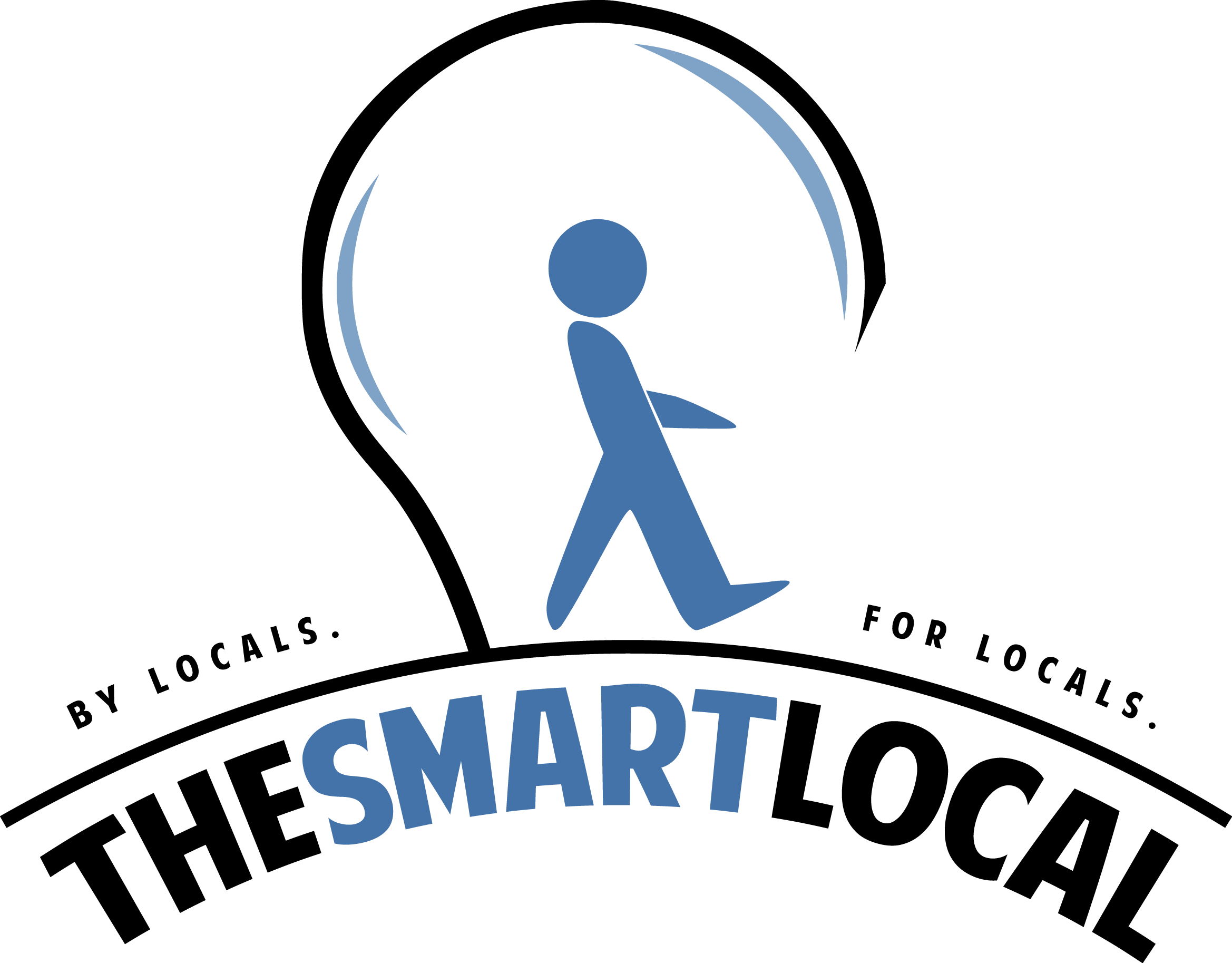 Drop us your email so you won't miss the latest news.