Batik clothing stores in Singapore
Image adapted from: YeoMama Batik, @akamotif, Vespertine
Batik prints are traditionally seen on cheongsams, sarongs and kebayas. But batik stores these days have taken to combining those prints with modern styles of clothing. At these ones in Singapore, you'll find both traditional Peranakan outfits to modern day crop tops and rompers – all with those beautiful floral and geometric designs.
Some of these stores even have batik home accessories so you can take your love for batik beyond your wardrobe.
1. Utopia
The Ryen D+B Romper ($118) and the Kaijun Tunic Dress ($128) are some highlights
Image credit: Utopia Apparels, Utopia Apparels
Those looking for bold-coloured batik can check out the contemporary designs from Utopia. Every item here is handmade and limited to one piece per size. Outfits range from denim jumpsuits to cheongsams in pastel hues.
Yu Lin Harem Pants ($89) (left), Batik Braid Tank ($59) (middle), Mandell Eyelet Culottes ($89) (right) are some extra trendy options the shop has in store for customers
Image credit: Utopia Apparels, Utopia Apparels, Utopia Apparels
Those looking for a more delicate vibe can check out their Mandell Eyelet Culottes ($89), which features cotton lined with lace cut-outs at the seams. The store also offers designs for plus-sized individuals so everyone can have their batik fix.
Birds Of Paradise shirt – ($108) for ladies, ($65) for men and ($55) for little ones
Image credit: Utopia
Outfits for men and little ones are also available in various prints.
Address: 50 Bussorah Street, Singapore 199466
Opening hours: 10AM-7PM
Telephone: 6297 6681
Website
2. Heartakarun
The website's prints are mostly found in bold colours with the Arrayyan Orang Border Skirt ($59) and the Imani (Red) Skirt ($29) being one of the site's most striking designs
Image credit: Heartakarun, Heartakarun
Heartakarun plays on the words "harta karun", which translates to treasure trove and based on how some their batiks are brought in from places like Cambodia, Japan and Indonesia, it's clear how the store remains true to its name.
Bunga Kantan Shrug
Image credit: @heartakarun
The store also promotes a social cause of empowering single mothers from a batik village in Malaysia. In fact, you can purchase some of their masterpieces in their Bunga Kantan Series, which showcases plain tops and outwear with batik detailing.
Pieces under The Travel Collection can be worn in several ways. Skirts can be converted to outerwear and vice versa.
Image credit: Heartakarun, Heartakarun
Frequent travellers should also check out the Batik: The Travel Collection. It offers up apparel that can be worn in multiple ways so you can pack less without scrimping on variety. Their Instagram account features tutorial videos that show you how to transform a skirt to a scarf  First-timers get a 10% discount off their total bill when they subscribe to the brand's mailing list.
3. Batique
The Maya Ageng ($45) dress, Nandana Legi Girl Dress ($28) and Taruna Reja ($33) shirt are some of the store's most popular pieces
Image credit: Batique, Batique, Batique
Batique is an online store that offers up batik at pocket-friendly prices. All items do not exceed $50, including 2-piece sets that are sold as a bundle.
Prints here range from floral designs to geometrical stamps, and depending on the family set, mothers will either have a matching dress or skirt with their daughters, while fathers and sons will have matching t-shirts in the same prints as the rest of the family.
Check out their Gita Resik Palazzo ($33) and Gita Toya Palazzo ($33) pants for more muted colour options
Image credit: Batique, Batique 
Women should check out their Palazzo Pants – they're all made of satin silk fabric to give you both comfort and elegance. Sleeved midi and maxi dresses are other available options. The store also offers worldwide delivery.
4. Little Nyonya Batik
Image credit: @little_nyonya_batik
Little Nonya Batik is the biggest store on our list that offers up clothes and other household accessories with batik prints. All their patterns are either hand-drawn or stamp-printed. They offer up kebayas and sarongs for females, t-shirts for men, and matching outfits for kids. To complete your outfit, check out their extensive collection of Peranakan accessories like scarves, shoes and costume jewellery.
Image credit: @little_nyonya_batik
Those whose love for batiks extend beyond the wardrobe can check out the store's Home & Porcelain page, which features daily essentials like batik pots, cutlery, plates, napkins and wall plaques to beautify your home. Overseas shipping is also available for those who don't reside in Singapore.
Address: 1 Coleman Street, The Adelphi #02-01, Singapore 179803
Opening hours: Mon – Sat 11.30AM-5PM (Closed on Sundays)
Telephone: 9062 3448
Website
5. Vespertine
Women looking for outfits that show a little more skin can check out Vespertine. Products here are all handmade and range from spaghetti wrap dresses to halter-neck tops with a twisted knot at the waist.
Their popular pieces include the Calliope one shoulder dress in Mauve ($142) and the Andromeda Wrap dress in Orchid ($119)
Image credit: Vespertine, Vespertine 
One top that sells out fast is the Gaea knot twist top in Kumquat ($89),  a handmade top made out of soft cotton batik. It comes in 3 colours and there's also a YouTube video teaching you how to style the piece.
The Gaea Knot Twist Top
Image credit: Vespertine
Delivery within Singapore is free but if you're overseas, you'll still be able to get a hold of these pieces with worldwide shipping at an additional fee. New customers get 15% off their first purchase with the promo code WELCOME15.
6. Susan Batik House
Image credit: Susan Batik House, Susan Batik House
Susan Batik House offers up female batik wear for both formal and casual occasions. Their website shows a wide range of clothes that can also be found in their physical store. This includes traditional outfits like cheongsams, kebayas and sarongs.
Image credit: Susan Batik House
The place also provides alteration services for any existing clothes or any pieces you've purchased from them. Made-to-measure customisations are available for those who are looking to create a specific design of their own.
Address: New Market Road, Block 32, #02-128/1082/1106 Singapore 050032
Opening hours: Mon-Fri: 10AM-6.30PM | Closed on Sat and Sun
Telephone: 6533 6330
Website
7. Kiah's Gallery
Image credit: Kiah's Gallery, Kiah's Gallery
Kiah's Gallery is a no-frills batik store that offers up hand-woven traditional clothes for both men and women. Their designs and cuts are more conservative, with loose knee-length and maxi dresses for women and coloured t-shirts in muted colours for men.
Image credit: @kiahsgallery
Patterns here are made up mostly of geometrical lines and florals but if those prints aren't to your liking, the store also offers up personal tailoring and customisation services. Every piece is a one-off item so be sure to grab them fast.
Peranakan statues, artworks and batik mats are some of the many accessories which double up as the store's decorations.
Address: 71 Sultan Gate, Singapore 198496
Opening hours: Mon-Thurs: 10.30AM-7PM | Fri: 10.30AM-8.30PM | Sat: 11.30AM-8.30PM
Telephone: 6293 8367
Website
8. Yeo Mama Batik
Image credit: @yeomamabatik
Whoever thought batik pieces are only worn during formal occasions are in for a surprise with Yeo Batik Mama's trendy designs. This mother-daughter business is all about creating handmade batik prints infused with modern fashion styles.
The Batik Goldilocks dress ($148) (left) Red Mud romper ($168) (centre) and Lake Maze one-piece ($168) (right) are some of the trending pieces at Yeo Mama Batik
Image credit: YeoMama Batik, YeoMama Batik, YeoMama Batik
Their more colourful outfits for women come in the form of batik rompers, crop tops and dungarees. Those looking for something a little more formal can check out their midi wrap dresses, which adapts their cut and fit from vintage A-line dresses.
Check out the Little Aliz A Line Batik Cheongsam Dress- Fuschia Fusion ($88) for kids
Image credit: YeoMama Batik
Matching t-shirts for men and children are also available for parents who are looking to have coordinating clothes with their little ones.
Address: The Promenade, 183 Jalan Pelikat B1-73 Singapore 537643
Opening hours: Sat-Sun: 1PM-6PM | Closed from Mon-Fri
Website
9. Wellie Batik
Wellie Batik is a father-son business that's been creating handmade batiks for over 2 decades, so you can be assured that every piece is authentic.
The store's cotton Patchwork Tote Bags are reversible, providing more variety in patterns for customers
Image credit: Wellie Batik, Wellie Batik
There are long and short sleeved options for men's shirts
Image credit: Wellie Batik, Wellie Batik
Their online store shows a large variety of men's shirts with other accessories like women's handbags, aprons, sarongs, and handkerchiefs. Their Patchwork Tote Bags ($35) are a popular favourite. While there are varying sizes for men's shirts, there's only one piece per size, making every top exclusive.
Designs here range from bird prints to traditional floral designs. They even have the trademark SQ print fabrics that can be bought by the metre.
Address: 211 Holland Ave, #03-18 Holland Road Shopping centre, Singapore 278967
Opening hours: Mon-Sat: 10AM-7PM | Sun: 11.30AM-7PM
Telephone: 9171 5662
Website
10. AkaMotif
Those around town can head to AkaMotif, a batik store in Tanglin Mall with hand-made pieces for adults and children. Customisation options are also available for those who wish to get creative with their designs.
Image credit from left to right: @akamotif, @akamotif
The beauty of their products lies in the details of their animal embroidery, featuring auspicious creatures like phoenixes and peacocks. In addition to clothes, you can also find accessories like masks, fans, headbands and figurines which you can display throughout your house.
Check out the store's accessories which include the Prosperous Red Trimmed Batik Fan and Batik LongTail Cat Ring Holder
Image credit: @akamotif, @akamotif
Address: 163 Tanglin Road, #01-01/02, Singapore 247933
Opening hours: Daily, 10AM-10PM
Telephone:  6738 2996
11. Toko Aljunied
Image credit: Toko Aljunied – Nyonya kebaya and batik
Located along Arab Street, Toko Aljunied is just a 5-minute walk away from Bugis junction, making it convenient to get to. The place sells Peranakan and Nonya kebayas that are created using a secret dye from Germany, which helps keep the fabric soft and the designs vibrant even after numerous washes.
Prints here range from floral patterns to geometrical shapes, and materials include cotton, lace and linen fabrics. The sizes of the kebayas here run from XS to 8XL so plus-sized individuals will be able to find something that fits.
Address: 91 Arab Street, Singapore 199787
Opening hours: 11AM-7PM
Telephone: 6294 6897
Website
Batik kebayas, sarongs, and cheongsams in Singapore
Regardless of whether you're looking for something traditional or modern, or even a chance to feel closer with your family by having matching outfits, these 11 batik stores in Singapore will offer up apparel that's worth keeping.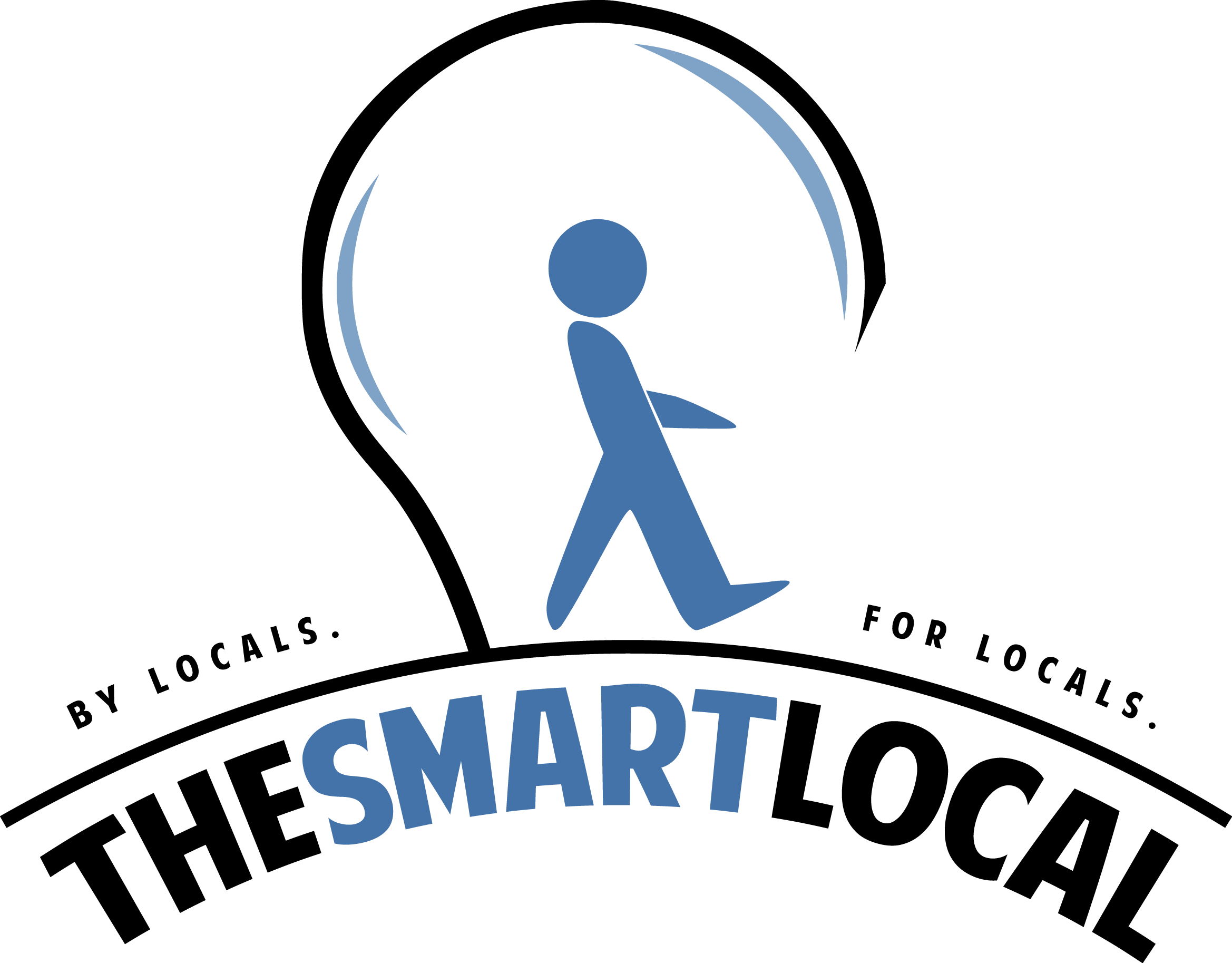 Drop us your email so you won't miss the latest news.