Luxury alternatives for a perfect pre-honeymoon
To most newly married lovebirds, Bangkok can be a slam dunk success for a honeymoon, given the impressive array of luxury hotels to splurge on. But then there's the rest of us – some who simply crave a tryout honeymoon before taking the marital plunge, or some who have cold feet about getting married but still wish to enjoy the perks of a slightly-less-expensive couple's holiday.
We have looked above and beyond for the best of what Bangkok has to offer, and have come up with a very alluring formula – these holiday establishments are either luxury boutique hotels or serviced apartments that won't break the bank, feature seductive designs, and are rated highly by former guests. Do bear in mind that the indicative prices quoted in this article are valid throughout the low season (June through October) and are subject to change at any time.
Let's have a look at something old, something new and even something blue – a swimming pool!
1. Go Back to Europe's 1920s at Hotel Muse
Undoubtedly the foremost muse of all romantic muses in Bangkok, this outrageously awarded luxury boutique hotel features a classical European ambiance that only the likes of Coco Chanel and Katharine Hepburn used to enjoy. With an incredibly distinctive residence that boasts about "the golden age of travel", Hotel Muse spoils its guests with such finessed experiences that even a pop-opera band – the first and only one of its kind in Thailand – serenades the lounge nightly.
We recommend the Deluxe Double Room, starting at USD$145 per night, which will question your own definition of luxury. The opulent oh-la-la-inducing restaurant even adopts a touch of French sophistication in its moniker as Le Salon and everything on the menu screams gourmet. If you think your actual honeymoon will get any better than this, then you might actually be better off chosing another place on this list.
Address: 55/555 Langsuan Road, Lumpini, Pathumwan, Pathumwan, 10330 Bangkok
Website
Booking.com
2. Embark on a pseudo-Italian trip at Praya Palazzo
Here's a little riddle for you – What do Tuscany in Italy and Chao Praya River in Bangkok have in common? Answer – pretty much any dwelling that looks like Praya Palazzo. Formerly a private Italian-style mansion, this boutique hotel emanates with an intense mamma mia vibe that will convert even the most sceptical human out here.
Apart from its trivial characteristics, like a prime riverside location and antique furnishings, Praya Palazzo takes things up a notch and spoils with an outdoor art gallery and authentic Mediterranean cuisine. Then, indulge yourself in a love-creating extravaganza in the Deluxe Double Room, starting at USD$140 per night. Add the fact that this boutique hotel is located in Bangkok's most bucolic Old Town, and things can easily become over-the-top romantic!
Address: 757/1 Somdej Prakinklao Soi 2, Bangyeekhan, 10700 Bangkok
Website
Booking.com
3. Have a royal escapade at Chakrabongse Villas
Everyone wants to be a little princess once in a while. Many women – and occasionally some men – envision themselves in a setting so spectacularly palatial that this fantasy can only be fulfilled in an enchanting locale under royal auspices. These exquisite riverside villas are the expansion of a house built by Prince Chakrabongse in 1908 and now managed by his granddaughter, London-born Narisa Chakrabongse.
Located nowhere else but in the Old Town, and surrounded by verdant tropical gardens, the boutique hotel features various design styles from authentic Chinese to traditional Thai décors. The most wallet-friendly option is the inspiring Moroccan-style Superior Double Room at USD$160 per night, but if you have no mercy for your savings, splurge $420 per night for a River View Suite.
At the end of your fabulous stay, you might even want to book the venue for your actual wedding.
Address: 396/1 Tatien, Maharaj Road, Phraborommaharajawang, Phanakorn, 10200 Bangkok
Website
Booking.com
4. Enjoy 50 shades of brown at Casa Nithra
Situated on the enchanting Rambuttri Road, Casa Nithra has masterfully blended all existent shades of brown under the sun into its sublime modern décors. However, the cherry on top is the rooftop swimming pool that acts as a low-rise vantage point with sweeping views over the city.
Source: @jkimbuezgi
For a sleek but toned-down elegant design, we recommend the top-notch 40-square-metre Suite that comes at an affordable price of USD$120 per night. The linguistic fusion between the Italian casa – which means "home" – and the Thai nithra – which means "to sleep well" – are the signature attributes to describe the ambiance the hotel is going for. We are a bit sceptical though as to how much sleep you'll actually get in this senses-awakening hotel.
Address: 176 Soi Samsen 8/1, Samsen Road, Ban Phan Thom, Phra Nakorn, 10200 Bangkok
Website
Booking.com
5. Imagine you're home at Cape House Serviced Apartments
Bangkok is a premier destination for aparthotels, and offers incredible rates relative to the opulently modern designs that serviced apartments generally feature. This option of vacationing feels less of a hotel and more of a home away from home… but with more luxurious furnishings and probably more capacious areas than your mortgaged love nest.
For USD$110 per night you are spoilt with more than your heart can take – your own 42-square-metre Studio with a city view and well-equipped facilities such as a private kitchenette, and a communal sauna, massage room, gym, and even a business centre – in case you want to discuss your prenup. The impeccable white-washed interiors with mahogany nuances are living proof that heaven still exists… at least within the first year of marriage!
Address: 43 Soi Lang suan, Ploenchit Road, Lumpini, Pathumwan, 10330 Bangkok
Website
Booking.com
6. Move in at Viva Garden Serviced Residence
Forget about a 3-night luxury holiday – with these friendly prices for upscale living à la dolce vita you'll want to move to Bangkok for at least 2 weeks. Although a bit more toned-down on gracefulness than Cape House, Viva Garden is hardly short of enticing modern décors with all the pampering facilities you might need.
Starting at an incredible rate of USD$68 per night, your own 45-square-metre studio is located in a tranquil area of Bangkok but within close proximity to BTS Skytrain. And when you're in dire need to find out where to buy some knick-knacks or how to access some of Bangkok's lesser-known attractions, the concierge service will not let you down. Or, you could just read our TSL articles on Bangkok!
Address: 55/555 Langsuan Road, Lumpini, Pathumwan, 10330 Bangkok
Website
Booking.com
7. Count your blessings at Adelphi Forty-Nine
A room here looks more like a miniature high-end suite in New York where Taylor Swift occasionally dumps her boyfriends. But that doesn't mean the place is not romantic or exemplary for a few intense nights spent in complete tactile dedication to each other. By the way, the suite is soundproof. *Nudge, nudge*
Starting at USD$100 per night, your 50-square-metre One-Bedroom Suite sports a spacious balcony with a city view and it is located near where Bangkok's rich and famous hang out – Thong Lor. Adelphi Forty-Nine is a very popular choice among young enamoured couples although it tries to entice families as well with its superb babysitting services – which hopefully you won't need just yet!
Address: 16, Soi Sukhumvit 49, Sukhumvit Road, Klong Tan Nuea, Wattana, Wattana, 10110 Bangkok
Website
Booking.com
8. It's all about you at U Sukhumvit Hotel
With a prime location on Sukhumvit Soi 15, this hotel offers easy access to a myriad of restaurants, dining venues, and a vibrant nightlife all the while still taking care of your need for serenity. The unique décors with art-imbued tapestries are evocative of both modern and traditional Thai crafts and it will trick you into feeling you're sleeping in an art gallery!
U Sukhumvit Hotel currently offers up to 30% discount for most of its availability until 31.October 2016. We recommend the Executive Corner Room that starts at USD$110 per night, which comes with a king-size bed and ample lounging areas. Throw in a few bottles of champagne and you have the perfect setting for a modern Romeo and Juliet scenario, but with a better happy ending.
Address: 81 Sukhumvit Soi 15, Sukhumvit Road, Klongtoey- Nua, Wattana, Wattana, 10110 Bangkok
Website
Booking.com
9. Discover absolute tranquillity hidden at Baan Wanglang Riverside
Source: @jopoom
This boutique hotel is truly a hidden gem, camouflaged within the surroundings of the vintage Wanglang market. While the exterior does not look overwhelmingly attractive, things change 180 degrees once you step inside – just like in most fairy tale stories.
The spacious Corner Suite that comes at a discounted rate of USD$125 per night offers panoramic views of the Chao Praya River revelled in from the comfort of a modern glass-wall room. Without pretences of sophistication, Baan Wanglang adheres meticulously to the Thai architectural and service details that enchant every traveller.
Address: 342 Soi Wat Rakang, Prannok Rd., Siriraj, Bangkoknoi, 10700 Bangkok
Website
Booking.com
10. Unleash your luxurious cravings at Hua Chang Heritage Hotel
With its lustrous and radiant décors washed in nuances of magenta red and white pearl, we could go as far as to say that this luxury boutique hotel is the most glamorous concoction of ambiance and design on our list. Add the Thai colonial style from the gracious times of King Rama V, and it's no wonder that Hua Chang Heritage Hotel is a dream wedding venue as well.
Source: @vkinav
From the moment you are welcomed by a personal butler and step in the imposing high glass ceiling lobby decorated with white marble and Georgian-style furnishings, you realise that the Prince Charming you are dragging along will take a backseat to your Instagram selfie frenzy. A Deluxe Double Room starts at USD$110 per night and you can select your preferred décor theme – magenta, purple or cobalt blue – according to availability.
Address: 400 Phayathai Road, Pathumwan, 10330 Bangkok
Website
Booking.com
11. Spend one thousand and one nights at Al Meroz Hotel
Your pre-honeymoon sojourn is unlikely to last for so many nights, but according to the time relativity you might feel it will. That's because the time devoted to this authentic Arab-themed hotel has a dimension of its own due to its incredible beauty. Similar to what you would find on an opulent Gulf airline like Etihad Airways, Al Meroz delivers high-class services and hospitality on the backdrop of unmatched Arab elegance.
Source: @tah_mistersl
Al Meroz is a Halal-certified cuisine hotel with non-alcoholic beverages that respects the Muslim tradition of separating female from male communal facilities, such as a swimming pool or a gym. A Deluxe Double Room with breakfast included starts at USD$100 per night and apart from the regular amenities offered by a luxury hotel, the room is also fitted with a Qibla and a prayer rug.
Address: 4 Ramkamhaeng 5 Road, Suan Luang, 10250 Bangkok
Website
Booking.com
12. Have a wallet-friendly splurge at Centra Central Station Hotel
We kept the best deal for the last! This luxury hotel that features room designs found in first-class suites from Gulf airlines, offers incredible value for its money. Their whopping 64-square-metre Central Suite with minimal but elegant decorations comes at an unbelievable rate of USD$100 per night! Forget about a pre-honeymoon – this commodious room is more suitable for a bachelorette party instead. Centra Central Station Hotel also happens to serve some of the best Chinese dishes in town featuring a restaurant with enchanting ornaments and red-themed décors.
Address: 23/34-35 Traimit Road, Taladnoy, 10100 Bangkok
Website
Booking.com
A perfect pre-honeymoon to match your expectations
Upon reading this article, there is a chance that your cold feet for getting married will get warmer – just so you can spend a few magical nights in one of these amazing luxury lodgings. Truth be told, our list actually pays careful attention to the salient needs of all couples, romantic or less, and offers an alternative to the well-respected and well-established brands in Bangkok. You most definitely keep a stash of savings under the mattress for your thousand-dollar Bora Bora honeymoon, but these enticing little-known hotels might prove to you that Bangkok still reigns supreme in the love holiday industry.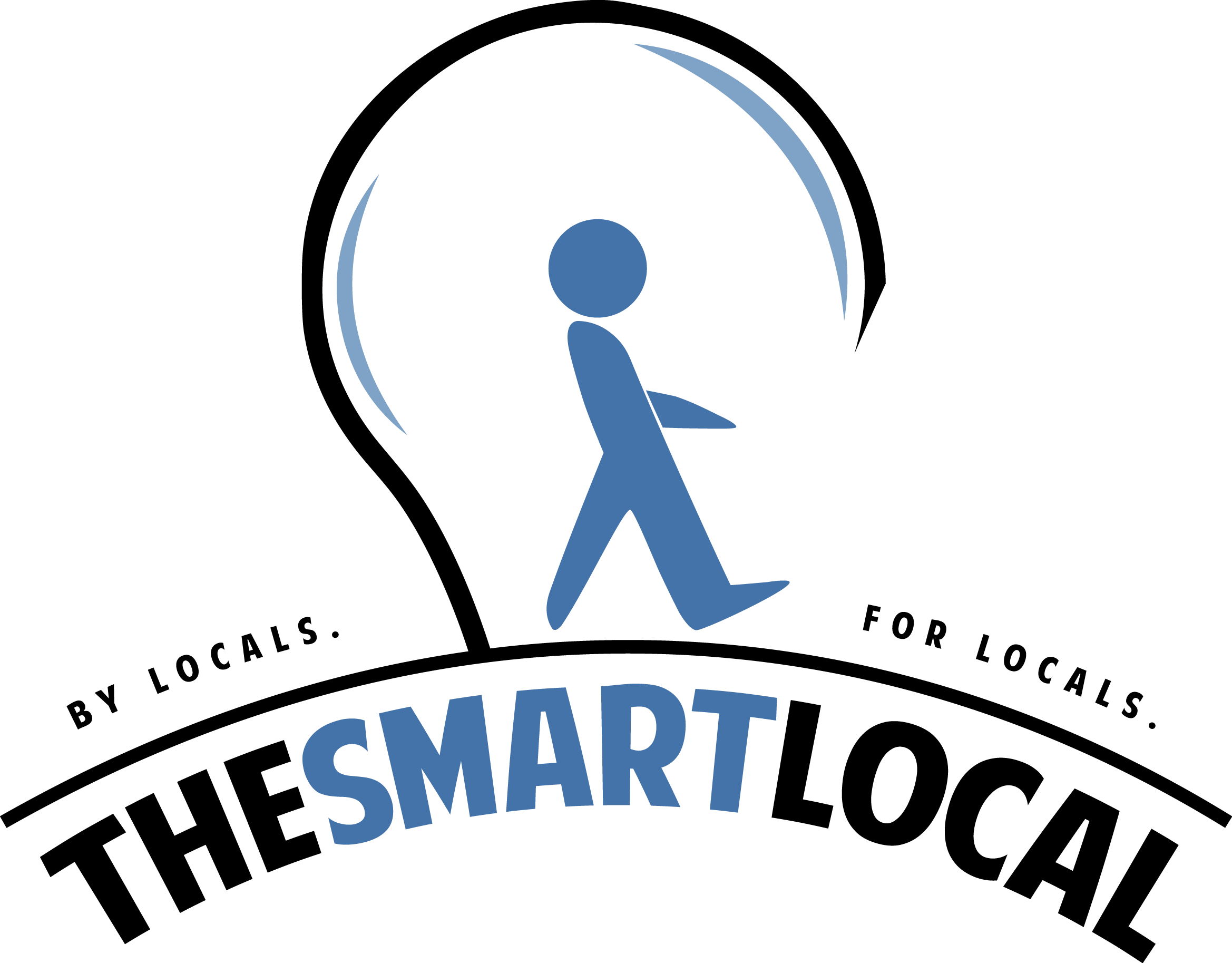 Drop us your email so you won't miss the latest news.