Bak-ing Delicious Bak Kut Teh
Let me introduce you to one of the more popular dishes in Kuala Lumpur — the one and only bak kut teh, or BKT in short. BKT normally consists of various cuts of pork filled with a hot and savoury broth which can be eaten on its own or with a bowl of rice. An added ingredient would definitely be yao zha guai (Chinese crullers), which can soak up the broth, giving it a salty, savoury taste.
With Klang being the go-to place for BKT (aside from cheap tyres and other car-related parts), here are 10 of the best BKT joints in the neighbourhood.
1. Sun Fong Bak Kut Teh
Although Klang is widely renowned to be the best place to head to for BKT, there are other exceptions, such as the case of Sun Fong Bak Kut Teh which located at the heart of KL.
Sun Fong is that popular to the extent that tourists would rather visit their establishment rather than go through the trouble of travelling to Klang (or their bus drivers are just that lazy, who knows).
Their Hokkien-style of cooking BKT which in turns makes it a herbal broth, can be somewhat overpowering for some palates due to its sour and bitter flavour. However, if you were to look past all that, Sun Fong actually serves up a mean dish of BKT with chewy, succulent, and tender pork ribs.
Location: 37, Medan Imbi, Pudu, 55100 Kuala Lumpur, Wilayah Persekutuan Kuala Lumpur, Malaysia
2. Fatty Bak Kut Teh & Fish Head
What makes BKT such a famous dish in Malaysia? Aside from the obvious reason that it's a pork-centric meal (which is somewhat frowned upon in Malaysia seeing as it is a pre-dominantly Muslim country), BKT can be eaten at any given time during the day.
Regular folks would normally have it for breakfast, lunch, dinner, and sometimes supper. However, if you are anything like this writer (in which case, bless you child), you will know that bak kut teh is best to be eaten after a round of drinking with your friends.
Fatty Bak Kut Teh is located right after Scott Garden, a popular district filled with enough bars and pubs to make even the most ardent of drinkers go crazy with glee.
Their BKT is served in a claypot bowl, ensuring that its taste and texture remains throughout the course of the meal. Although the broth can be a tad too salty for one's tastebuds, be sure to soak it with rice or the yao zha guai provided to complement it.
Location: 5, Jalan Klang Lama, Pusat Dagangan 3rd Mile Square, 58100 Kuala Lumpur, Wilayah Persekutuan Kuala Lumpur, Malaysia
3. Ah Sang Bak Kut Teh
Most BKT joints outside of Klang never tend to leave a lasting impression on the locals, probably due to the obvious fact it's not from Klang. Ah Sang Bak Kut Teh, however, stands out as one of the few BKT restaurants around KL/PJ that deserves recognition for its years of consistently churning out pots after pots of delicious BKT.
Their claypot BKT is to die for; it's dark, packed full of flavour and herbs, and with a delicious taste that most definitely justifies its claim as one of the best BKT joints outside of Klang.
If you plan to head to Ah Sang for lunch, be sure to make a reservation beforehand as they tend to serve a full house on an almost regular basis.
Location: 531, Jalan SS 9a/12, Ss 9a, 47300 Petaling Jaya, Selangor, Malaysia
4. Ah Ping Bak Kut Teh
For the lovely people of Subang, this one is for you. Although you stay reasonably close to Klang but can't seem to muster the patience to drive all the way there, fret not as Ah Ping Bak Kut Teh has got you covered.
Ah Ping serves up two different types of BKT: dry or soupy. The soup version consists of chunky slices of pork thrown in with the herbal broth in a claypot while the dry version consists of cooked slices of pork with black sticky sauce which has a nice sweet and savoury taste to it.
Although most people would go for the soup version seeing as it's a more traditional form of eating BKT, their dry version is also a big hit amongst the regulars as it serves up a fresh and new way of eating BKT.
Location: 42, Jalan SS 14/2, Ss 14, 47500 Subang Jaya, Selangor, Malaysia
5. Ka Ka Bak Kut Teh
Known as the most famous BKT joint in all of Kepong (and that is saying something; did you not watch Kepong Gangster?!), Ka Ka Bak Kut Teh has held the title of 'Best BKT in Kepong', and for a very good reason.
It's thick, savoury, and lacks the overwhelming herbal taste compared to most places around. which can be enjoyed by almost everyone who prefers something more suitable to their tastebuds. Paired with their generous, chunky pieces of pork, Ka Ka Bak Kut Teh is one place you will have to visit whenever you are in Kepong (or around KL for that matter).
However, be sure to head there early as they tend to overflow with customers, especially during peak hours.
Location: Jalan Kepong, Taman Kepong, 52100 Kuala Lumpur, Wilayah Persekutuan Kuala Lumpur, Malaysia
6. Ah Her Bak Kut Teh
Moving on to the portion most BKT lovers are dying to hear about: Klang! Now, everyone in KL knows that if you're looking for a truly original and authentic version of BKT you have to head over to Klang Valley. Klang is what you would call the OG (Original Gangster) of the BKT game.
Ah Her Bak Kut Teh is known for its beautifully well-balanced meal of BKT, with the pork and herbs mixing together in harmony to provide you with the ultimate experience. The only downside to Ah Her Bak Kut Teh is the portion of broth they provide, which is minimal at best. To get more broth, one would need to order extra rice. However, that shouldn't be a problem seeing as almost every BKT lover would go the extra mile just to drench their rice with the delicious, savoury BKT broth. The strong and intense flavours of the pork mixed with the herbs are a killer combination, to say the least.
Ah Her Bak Kut Teh only opens for dinner so be sure to head there early to avoid having to wait.
Location: No. 17, Ground Floor, Jalan Angsa, Taman Berkeley, 41150, Klang, Selangor, 41150, Malaysia
7. Restoran Mo Sang Kor
When it comes to BKT, Klang can do no wrong. With Restoran Mo Sang Kor at the head of the pack, it is no wonder people still travel to Klang on a regular basis just to dig into a bowl of BKT (although driving there will probably make you want to kill yourself before you ever get the taste of pork and broth in your tongue).
Similar to how Ah Her Bak Kut Teh operates, Mo Sang Kor provides very minimal broth to your bowl of BKT as the chef believes in quality over quantity. However, they do make up for it as their broth mixed with chunks of pork and herbs go as well as peanut butter with jelly.
If you are searching for a truly genuine, satisfying, and overall authentic Klang BKT, you can go no further than Mo Sang Kor.
Location: 41, Jalan Bangau, Taman Berkeley, 41150 Klang, Selangor, Malaysia
8. Lai Hing Restaurant
With over 25 years of experience and with four different branches spread out across Klang, Lai Hing Restaurant is one of the more authentic BKT restaurants you could ever hope to find in Klang.
What makes Lai Hing special is not because of its long reign in the BKT game, nor is about the numerous media coverage they've received over the years, but the quality of pork that they provide. The luscious, juicy, and tender meat practically falls off the bone from the moment it touches your lips, sending you into a wave of ecstasy that you will never be able to experience anywhere else.
Famous for being one of the best BKT breakfast spots, Lai Hing is known to sell out way before lunchtime so heading there extra early is a must if you wish to beat the crowd.
Location: 42000, 107, Jalan Chan Ah Choo, Pandamaran, 42000 Port Klang, Selangor, Malaysia
9. Kedai Makanan Seng Huat
Being in the BKT game for over 30 years, it is safe to say Seng Huat is one of the more popular household names in Klang.
Seng Huat is mostly preferred by customers who want a lighter, milder taste of the broth rather than the usual herbal flavour.
Located right under the bridge ("Which bridge?! Malaysia got so many bridges!" they said), Seng Huat is a popular attraction to not only the locals within Klang, but all over KL and PJ too.
Open for both breakfast and dinner, you can now still have Seng Huat for dinner while visiting other BKT joints for breakfast and lunch (that is, if you can stomach the possibility of having BKT three times in one day. We say, why not?!).
Location: Jalan Besar, Kawasan 1, 41000 Klang, Selangor, Malaysia
10. Restaurant Chow Kiat
If you ever wondered why Restaurant Chow Kiat's BKT taste so different at breakfast as compared to dinner, you will be pleased to know there are two different operators running the establishment.
Fret not as both operators saw fit to serve delicious bowls of BKT during breakfast and dinner, ensuring you still get top-quality broth and pork. Although you won't find any fancy add-ons like mushrooms or bean curd, you will however, get tender and juicy pork cutlets bathed in the sweet and delicious herbal broth.
But which is better you asked? Well we can't guarantee which suits your palate more. But, what we can say is give them both a go and judge for yourselves!
Location: Jalan Kapar, Kawasan 18, 41400 Klang, Selangor, Malaysia
Best Bak Kut Teh In KL
We told you Klang would be a popular attraction when it comes to BKT! If you feel we have missed out on any other BKT joints (let's face it, Klang is huge), be sure to let us know in the comment section down below!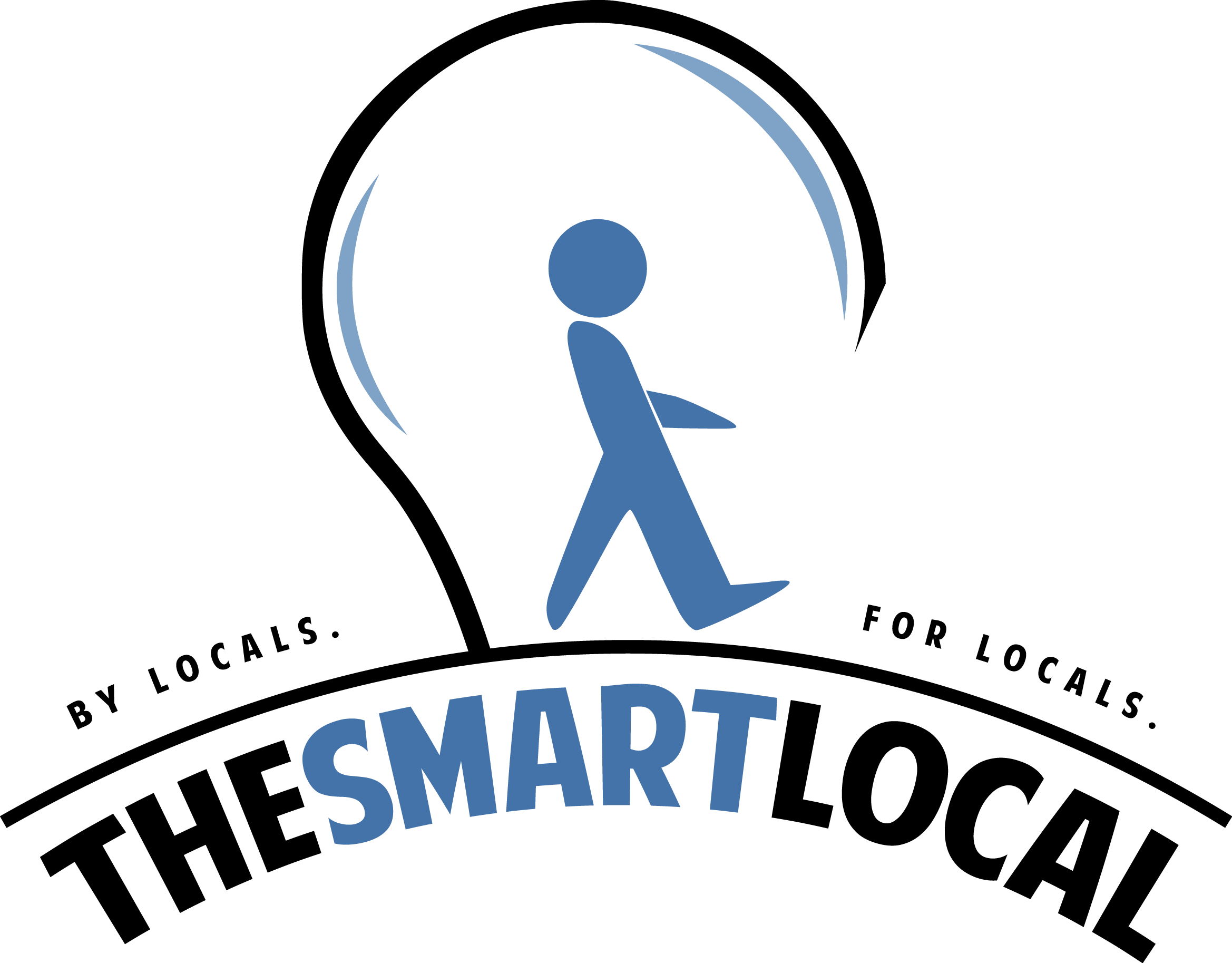 Drop us your email so you won't miss the latest news.