Bad neighbours in Singapore
---
In such a land-scarce area like Singapore, we often stay close to our neighbours, no matter if we're dwelling in HDBs or private estates. Unfortunately though, for every lovely neighbour that gives you food or helps you look after your home when you're away, there are also neighbours out there that will appall you with their inconsiderate behaviour.
Shouting, stomping, throwing stuff out like… prata? Truly, the sky's the limit when it comes to the shenanigans these bad neighbours get up to. We spoke to seven Singaporeans on their worst neighbour stories, and certainly hope yours isn't likewise – give kindly Uncle Tan an appreciative hug now!
---
1. The neighbour who argues and shouts till 2AM
---
I have lived in my current private estate in Serangoon for the past 13 years and we have a very dramatic neighbour. She regularly has major arguments with her son which involves tons of screaming, yelling, throwing of items till the wee hours – it's nothing short of chaos. We can see the fights from our window and even hear them arguing from our home that's across the street.
There was one particular night I would never forget. My neighbour has two dogs that she walks at night, and one of her dogs escaped that night. She went yelling around the whole estate for the dog till 2AM in the morning – the whole estate was looking at her from their windows. The next morning, it turns out the dogs were found in another neighbour's house. 
There was also a ruckus one day when legal debt collectors started shouting outside her house. Apparently, she hired some ppl to do some water pipe works in her home, but didn't want to pay them as they did a "bad job", so the company sent collectors down to "harass her". It was a nightmare for everyone in earshot.
– Koh Wei Jie, 22, Journalist
---
2. The neighbour who throws prata outside
---

Image credit: Natalie Wong
I have neighbours who threw roti prata out of the window! And it wasn't just one prata, but three. 
We have a WhatsApp group chat for the residents in my BTO, and my 6th-floor neighbour was asking who was responsible for throwing the prata onto her air-conditioning condenser in the chat. But no one owned up to it, not even in private. 
Also, for newer HDBs, there's no longer an in-house rubbish chute, just a shared one near the lift lobby tucked in the corner. There's a neighbour who doesn't throw the rubbish into the shared chute properly, which is immensely frustrating. They'd just put the rubbish bag next to the chute, expecting someone else to collect it, and I've seen pungent items like soup and durian shells left behind too. 

Image credit: Natalie Wong
Else, they would leave their trash bag stuck in the chute if it's too big to close the lid, which is lazy and inconsiderate.
– Natalie Wong, 33, HR Manager
---
3. The neighbour with "pointy" shoes and arrows directed at my door
---
I'm not even sure what we did to incur the wrath of my neighbours, but she went out of her way to cut out jagged bits and draw arrows on her footrack's shoes which pointed straight at our house unit. Turns out that fengshui principles state there should be no sharp corners pointing at main doors, and she was creating "poison arrows" to try to bring us bad luck. 

The culprit that made all your clothes wet. Image credit: Claudia Sng
This same neighbour also hangs out dripping underwear at the outdoor laundry area, which is gross because the water drips down onto other people's laundry hanging beneath it on other floors. 
– Claudia Sng, 28, Marketing Lead
---
4. The neighbour who smokes on the balcony near our house
---
I stay on the 7th floor, and the HDB layout is such that my unit's balcony is side-by-side with my neighbours. The annoying thing is that my neighbour is an avid smoker, and always goes out to the balcony to smoke, which wafts into my home and makes every room reek of smoke.
I wrote to NEA to report this as I work from home and would have to inhale tons of secondhand smoke daily. However, NEA told me that people are technically allowed to smoke in their own house, so I'm thoroughly supportive of MPs who are pushing hard for smoking at windows and balconies of homes to be made illegal. 
– Nikhita Reya, 35, Software engineer 
---
5. The neighbour who's always running up and down
---
I live on the 6th floor of my Toa Payoh estate, and my neighbours on the floor upstairs are always making a lot of stomping noises that sound like elephants. 
After noise that persisted on more than one occasion, my family decided to go upstairs to speak to them, and we saw two young girls running around the living room of the unit when we did. The mum of the girls was quite defensive and hostile when we brought it up, "Oh, I can't stop my girls, that's life what, just tahan." 
We were so frustrated that she didn't even ask the girls to tone it down a bit, or get them to play at the playground downstairs. Thankfully, we moved away shortly after.
– Hao Ling, 26, Professional translator 
---
6. The neighbour who installed a CCTV on us
---

Image credit: Linda Suarez
My neighbour in Loyang estate kept insisting that we threw cigarette butts in her backyard, and she kept coming to my house to complain about them when we had no clue what she was talking about. 
Even worse, she installed a CCTV camera in her backyard which faced inwards, presumably facing our side of the backyard so she could "catch the culprit". Even after that, she came over to our house bawling because she couldn't find the culprit after viewing the CCTV footage for days. 
She accused us of smoking even when nobody in the household did and said it was me or my dad. That was ridiculous as I was about 15 or 16 years old at the time and my dad is disabled so both of us couldn't possibly be the culprit. 
– Lindy Suarez, 21, Student
---
7. The neighbour who burns incense with bell sounds at 5AM
---
My neighbour in Sembawang regularly burns incense that not only clouds up their own home, but also envelops the whole corridor with a thick curtain of smoke. Also, they will pray with an extremely loud and resonant bell sound at 5AM, 5.30AM and 6AM. Occasional wailing can be heard as well, and sometimes there are screams.
My dad has walked past them and realised that there are probably three families staying in the unit, hence the constant noise. Not to mention the huge volume of bedsheets, laundry and lingerie that they hang out in the corridor, which takes up significant space and makes it hard to walk around. 
– Manson Tay, 37, Operations Manager
---
Dealing with bad neighbours
---
For every bad neighbour like this who seems straight out of a nightmare, there are other heartwarming neighbourhood stories that prove kampung spirit lives on. For those lucky enough to stay beside the good eggs, make sure you're being a considerate neighbour yourself by checking out these HDB rules to avoid breaking.
You'd want to stay on the right side of your fellow residents – and the law – to make communal living that much more palatable!
For more home and living content, you may also check out our site Uchify.
---
Cover image adapted from: Natalie Wong, Claudia Sng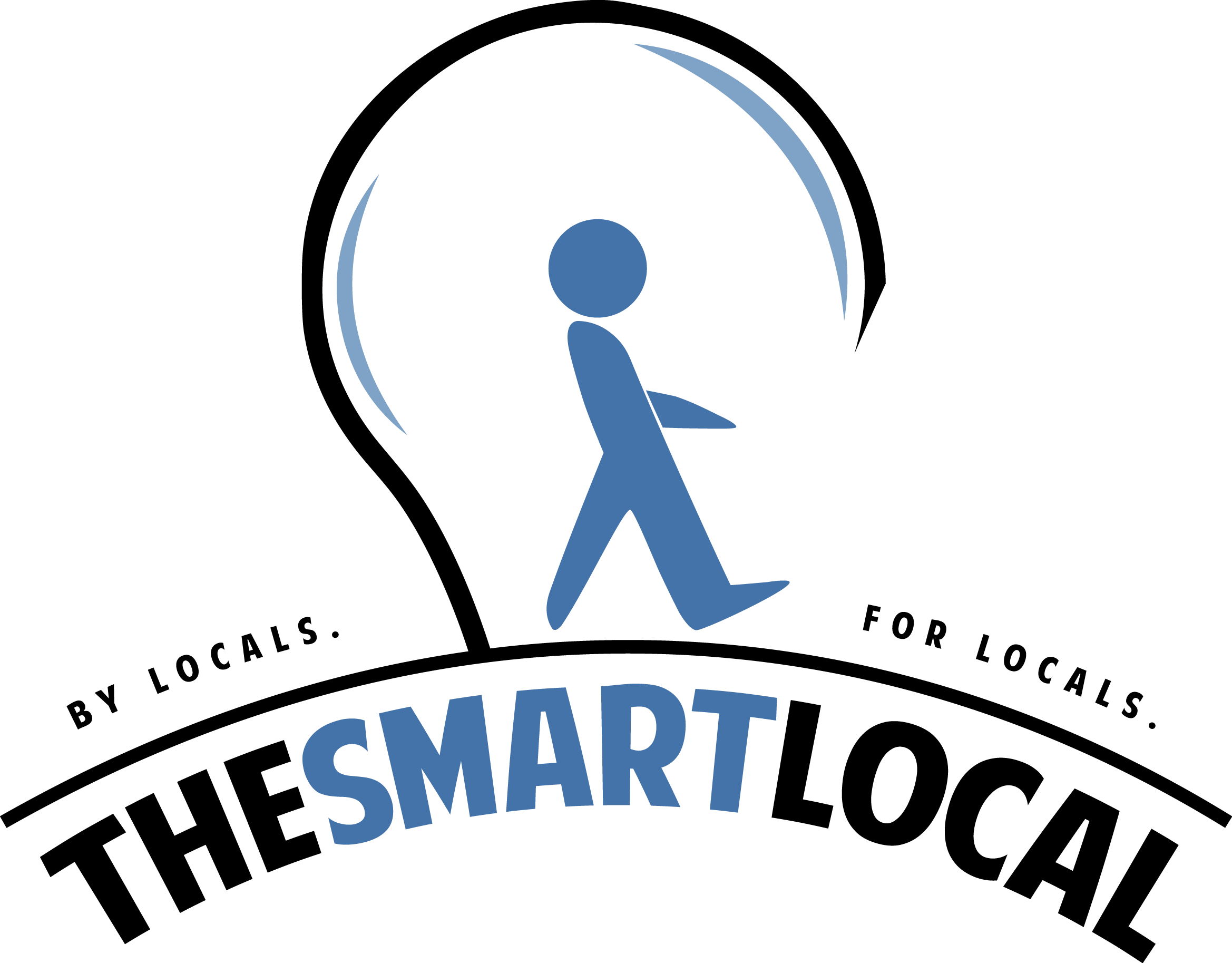 Drop us your email so you won't miss the latest news.