Astigmatism symptoms and treatment
---
When I was 14 years old, an optometrist diagnosed me with astigmatism during a routine eye checkup. That being the first time I had even heard of the condition, I panicked and blurted, "Am I going to be blind?!" I'm now 22, with an astigmatism level of -2.25 – which is considered high and something I've realised many Singaporeans also live with everyday. 
Here's what that experience growing up is like, ways I tried improving astigmatism symptoms, and how I finally found a long-term solution.
---
Getting diagnosed with astigmatism
---
Like many other kids, I spent my childhood hours reading books in dim lighting, playing games on the computer, and texting my friends – all reasons that ultimately contributed to my high myopia and resulted in me wearing a hideous pair of white-framed glasses at 11 years old.

My younger sisters and I (left) with said hideous glasses – what was I thinking?
Image credit: Clarice Chua
So when I was first diagnosed with astigmatism 3 years later, it was no surprise that my myopia had reached a whopping -5.00 – pretty high for a 14-year-old. But there was a new condition I had gotten that swept the rug from under my feet: Astigmatism. 
According to my optometrist, these two conditions often come hand-in-hand and also tend to be hereditary, present in the early stages of life before fully developing later on. Great. In my case, my mum's side of the family has high myopia and astigmatism – leaving me to inherit some of those less-than-desirable genes.
My optometrist also explained that astigmatism symptoms occurs when the cornea or lens inside your eye has an irregular curve, preventing light from focusing properly on the retina which causes blurry or distorted vision.
---
Trying Ways To Correct Astigmatism
---
Looking at faraway greenery is a proven way to relax the eyes
Image credit: Government Architect
After getting a good earful from my mum to start looking after my eyes better, I made sure to become the poster child for good eye habits. Some things I tried included:

Eye breaks after long periods of near work by looking at faraway greenery.

Reading in bright lighting.

Massaging the inner sides of my eyes as a nightly routine.

Incorporating carrots into my meals since they were said to improve eyesight. 
Psychologically speaking, I felt like my eyesight got better over time.
But even after all that, subsequent visits to an optometrist showed my myopia and astigmatism worsening. For the life of me, I couldn't understand why this was happening. Sure, my degree had stabilised after switching to contact lenses but after a while, that too was a bust. 
---
Challenges with astigmatism
---
It was frustrating, having my myopia and astigmatism worsen even though I was practising all these good eye care habits. Even with my current contact lenses, blurry vision would appear from time to time, sometimes having to squint from my seat at the back of the classroom just to see anything on the whiteboard. 
Throwback to my 9AM-6PM office hours in front of computer screens. WFH hasn't been much different.
Fast forward to the present. I'm working from home at my desk facing a computer screen for the majority of the day, 5 days a week. This increase in screen time has caused daily eye strain, and my eyes start to get dry and tired after a few hours. Images and text start to get blurry and I have to depend on eye drops to moisturise my eyes. 
Those with astigmatism will also know that there's no escaping it at night since the condition worsens in poor lighting conditions. Neon signs, bright car headlights and even street lamps can cause starbursts and halos that hurt my eyes and blur my vision. 
---
Trying out ACUVUE OASYS 1-Day for Astigmatism 
---
I was getting tired of all these problems I was facing due to my astigmatism symptoms. Not only was it causing major discomfort, but it was starting to become a hindrance in my day-to-day life. It was time to put an end to this.
Before I could find a proper solution, I needed to get a more current idea of my condition so I headed down to Videre Forum before the Circuit Breaker for an eye health check and consultation. 
An optometrist explained to me about my eye health progress through the all-too-familiar eye examination. I had a sneaking suspicion that my condition had worsened, and my fears were eventually confirmed – I now had a degree of -9.00 and high astigmatism. 
After ensuring that my prescription was up to date, she alerted me that my eyes tend to become very dry and I should be using dailies which are more hydrating, to help with the eye strains that I was suffering from my astigmatism.
I was curious if using daily contact lenses would really improve the constant dryness I felt in my eyes. I was also desperate for a solution that would alleviate the astigmatism symptoms I was facing. All that, and the thought of not having to constantly spam my contact lenses with solution every night sounded like pure bliss.
After being assessed and fitted for the contact lenses, I received a box of ACUVUE OASYS 1-Day for Astigmatism contact lenses and was ready to put them to the test.
To see if the contact lenses could keep up with my busy lifestyle, I went about my day as usual, only disposing of them at the end of the night. My first impression upon wearing the lenses was how thin it felt compared to my usual pair, which tends to grow thick from the protein build-up due to daily wear. 
I wore them throughout the day to look presentable for online meetings without once needing to put eye drops – which thoroughly impressed me. 
On days I wanted a workout, running in my neighbourhood with the contact lenses after work was also a breeze. Compared to my usual pair of contact lenses, the ACUVUE OASYS 1–Day for Astigmatism contact lenses didn't shift around in my eyes, leaving my vision sharp and stable throughout my workout. 
By the end of the day, I was sold on the greater comfort I enjoyed from these contact lenses and the convenience of simply disposing of them at the end of the day. Making the switch to these dailies is also much more hygienic – a factor to consider in the world we live in today. I was ready to say goodbye to blurry vision for good.
---
Correct astigmatism with ACUVUE OASYS 1-Day for Astigmatism
---
Image credit: @thesmartlocalsg
It's actually fairly easy to correct astigmatism, you just have to wear contact lenses that can properly fit your needs. In this case, the Eyelid Stabilised Design and Hydraluxe technology of the ACUVUE OASYS 1-Day for Astigmatism contact lenses keeps my eyes hydrated and vision sharp throughout my day's activities – whether it's staring at digital screens non-stop during WFH or meeting my friends during Phase 2 of the new norm.
They also come with the highest level of UV protection in contact lenses to protect your eyes from harmful UV rays, preventing cataracts and eye diseases. Another fun fact I learnt that made me regret I hadn't made the switch earlier – it's also advisable for those with astigmatism to wear dailies, since a fresh pair every day ensures greater relief for the eyes. 
If you're not sure if you suffer from astigmatism or need a more current picture of your astigmatism levels, book an eye health check-up with your optometrist. Having astigmatism symptoms shouldn't be a hindrance to your everyday life and wearing toric contact lenses such as the ACUVUE OASYS 1-Day for Astigmatism contact lenses can help to rid you of the common discomforts faced. To save a bit on your expenses, download the MyACUVUE® app to get $20 off your first purchase.
After 8 years of ups and downs with my eyesight, I'm relieved to have finally found a long-term solution. I no longer have to make sure I clean and store my contact lenses every night, since I can now start my day with a fresh pair of contact lenses! 
---
This post was brought to you by ACUVUE®.
Cover image (LHS) adapted from: @unusualfacts6
Photography by Shi Nengyi and Joshua Lee.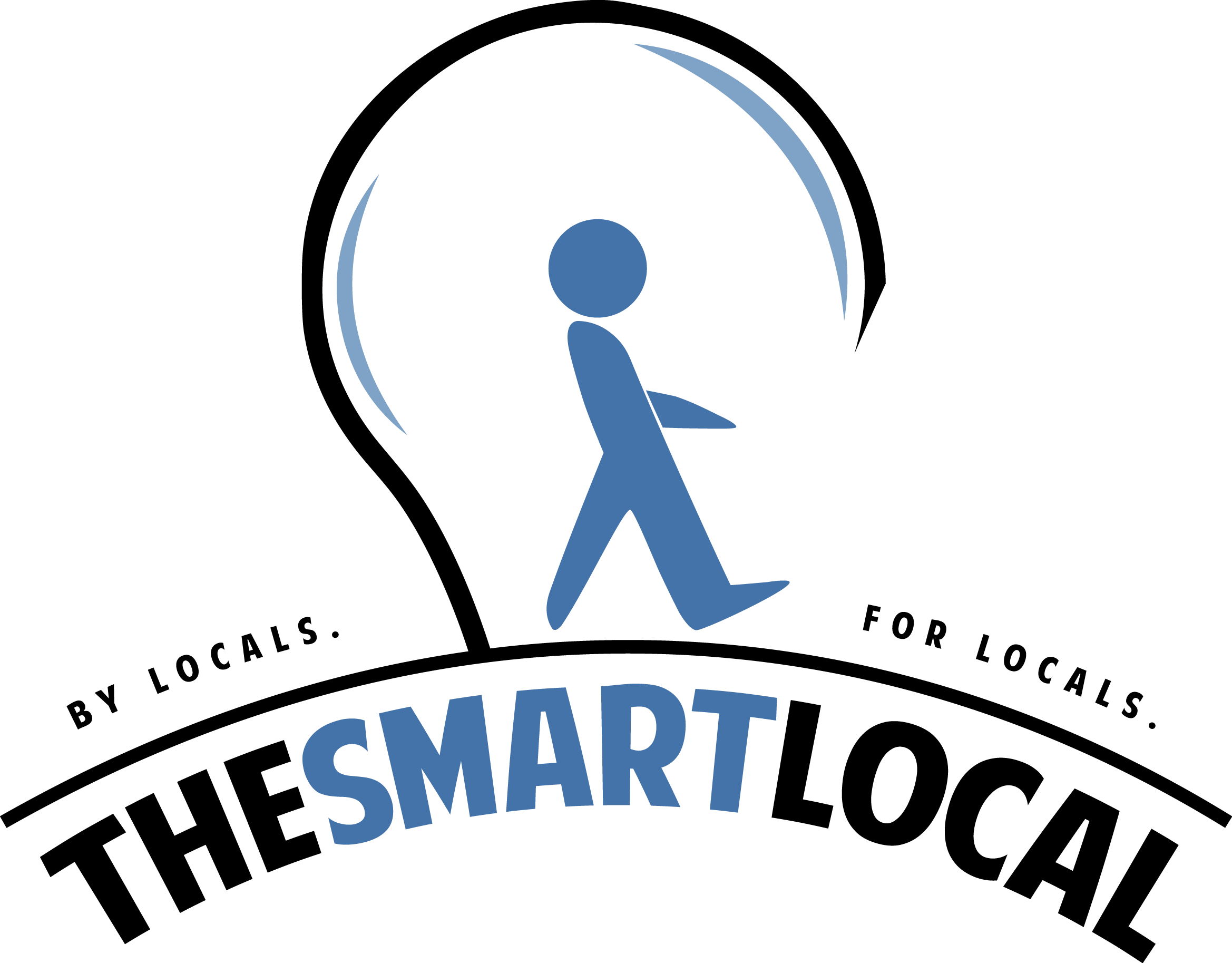 Drop us your email so you won't miss the latest news.