Affordable artisanal groceries
---
With Christmas and New Year's Eve coming up, we know that all you party hosts will have a lot on your mind from creating your shopping list to setting the menu. To ease the burden on your to-do list and wallet, we've brought you affordable artisanal groceries ideas so you can whip up a fancy feast that will be cheaper than eating out or ordering food delivery.
To offer some inspiration, we've closed in on some of our favourite dishes from fine dining restaurants in Singapore and other holiday classics that are easy to recreate for a hearty meal this festive season.
---
1. Fresh New Zealand King Salmon
---
Salmon is one of the most versatile proteins in the world of seafood. You can enjoy it sashimi style with minimum effort, lightly smoked if you're not a fan of raw foods, or pan fry a chunk of salmon for a juicy fish steak.
Generally considered premium seafood when flown in fresh, it can cost anywhere from $20-$40 for a dish at a reputable restaurant. For the same value, you can get 2-3 portions of Fresh New Zealand King Salmon (from $8/100g) when you cook it yourself at home.

Image credit: @wakanuisg 
Here's offering you some inspo for when you're feeling a little fancy. WAKANUI Grill Dining Singapore has a Hot Smoked Salmon dish that we're a fan of. Once you've smoked your salmon, garnish with pickled tomatoes and add a side of veggies or mash. Voila! Your restaurant-worthy dish is ready.
---
2. Premium Grass-Fed Beef Steak Sirloin
---

Premium Steak with fries by CUT by Wolfgang Puck.
Image credit: @cutbywolfgangpucksg 
If you've been to a top-notch steakhouse in Singapore, you know how expensive a good steak can be. We're talking about forking out at least $100 per steak. But it is a true crowd-pleaser and so you have to have a beef dish for the ultimate festive feast.
Snag yourself Premium Grass-Fed Beef Steak Sirloin from $6.50/100g and don your apron to cook your fav style of steak. Added bonus: no messy arguments with the waiter on how rare or well-done you wanted your meat to be.
---
3. Baby Back Ribs
---

Hoisin Glazed Pork Ribs by Flutes Restaurant.
Image credit: @flutes_sg 
Now, what's a celebratory feast without some good ol' barbecued pork? Cook it the classic western style served with cranberry sauce or make an Asian version glazed with hoisin sauce – no one is gonna judge you. You'll need about 800g of Baby Back Ribs (~$2.70/100g) to feed a group of 4. And to make it more interactive, get everyone to join in and make it a BBQ party.
---
4. Burrata
---
Ooh la la, nothing says atas like some wine and cheese. And if we're talking about cheeses, we can't resist a creamy blob of Sapori Burrata ($19.98). Get your dinner party to have their cameras out to capture the milky flesh that oozes out from the middle once cut open.

Buratta with tomatoes and peaches by Humpback Singapore.
Image credit: @humpback.sg 
If you want to impress your guests further, there's an easy way to decorate your burrata dish with some sweet white peaches (~$2.90/100g), mint leaves, and grounded nuts.
---
5. Dutch Carrots
---

How fresh do these dutch carrots with their green crowns look?
Not forgetting the veggie lovers, a simple way to make a vegetarian dish in less amount of time is to use the vegetable whole. Eliminating the need for chopping and peeling, roasted carrots is an easy dish to pop into the oven and only requires 5 minutes of prep time.
Simply glaze some dutch carrots (~$7) with honey, sprinkle some sesame seeds over, and season with salt and pepper. Then, they're ready to sit in the oven for about 30 minutes to soften before you can serve. 
Pro tip: Fresh vegetables such as carrots and celery sticks can be eaten raw so pair them with a dip such as a beetroot hummus for a simple and healthy appetiser.
---
6. Sliced Ham
---

Image credit: @lushplatters 
Admit it, we all want a charcuterie board to be a part of our feast. Technically this one doesn't even require cooking, just some creative and delicate assembling of goodies. So, it's the easiest atas dish to recreate of them all. 
Since it's the Christmas season we'd say get sliced ham ($16.98) but any cold cuts will do. Add a variety of cheese (from ~$7) with crackers and some fresh fruits (from ~$2) for that pop of colour. 
Fill up the gaps with nuts and olives ($10.98). Good to share and pretty for the 'Gram; what's not to love?
---
7. Coconut Milk Chocolate Ice Cream
---
Not everyone is cut out for the science of baking. We've heard plenty of stories of cakes getting burnt and cookies turning out rock-solid. So save yourself the trouble and get a tub of Coconut Milk Chocolate Ice Cream ($15.98) for dessert to serve with some fresh fruits.
You can make it even more fun by creating a DIY station for party guests to create their own sundae with various toppings such as rainbow sprinkles and nutella. Even the vegans will be able to join in thanks to the plant-based option, suitable for those with lactose intolerances too. Psst … the serveware is usually what makes it look like an atas dessert.
---
Shop groceries with Amazon Singapore's Fresh & Fast
---
All these artisanal groceries and thousands more from Little Farms grocer, are now available on Amazon.sg. You'll find natural and organic produce, meats, seafood, dairy, vegetables and fruits all on one platform. In fact, about 2,500 of the items featured are new and unique to Amazon.
To celebrate the launch of Little Farms on the platform, Prime members can also look forward to exciting deals and promotions available from now till 14 January 2023. During this time, enjoy 20% off "Best of Little Farms" products exclusively on Amazon.sg, including items such as sourdough, organic cashew butter, and hummus. Plus, get Little Farms beverages such as coffee-flavoured kombucha at 2 for $14.
Rest assured that the selection of groceries from Little Farms is ethically sourced from suppliers around the world and are of first-class quality. Now you won't have to drop by the physical store – conveniently order online and get your chosen basket of groceries delivered to your doorstep.
Shoppers also have the added option of free 2-hour scheduled delivery within the same day for orders over $60.
Not only do you get groceries, you can also buy your household items and daily essentials from other brands on Amazon Fresh & Fast. As you browse through the site, you'll notice products from various categories including electronics, books, toys, and stuff for babies. 
Becoming an Amazon Prime member at just $2.99/month comes with a whole slew of benefits. You get to watch shows on Prime Video and play free games on Prime Gaming. And if you're not a member yet, sign up for a free 30-day trial to experience the benefits for yourself.
It's time to start adding your groceries wishlist to cart for a festive feast to remember.
---
This post was brought to you by Amazon Singapore.
Photography by Brad Lee.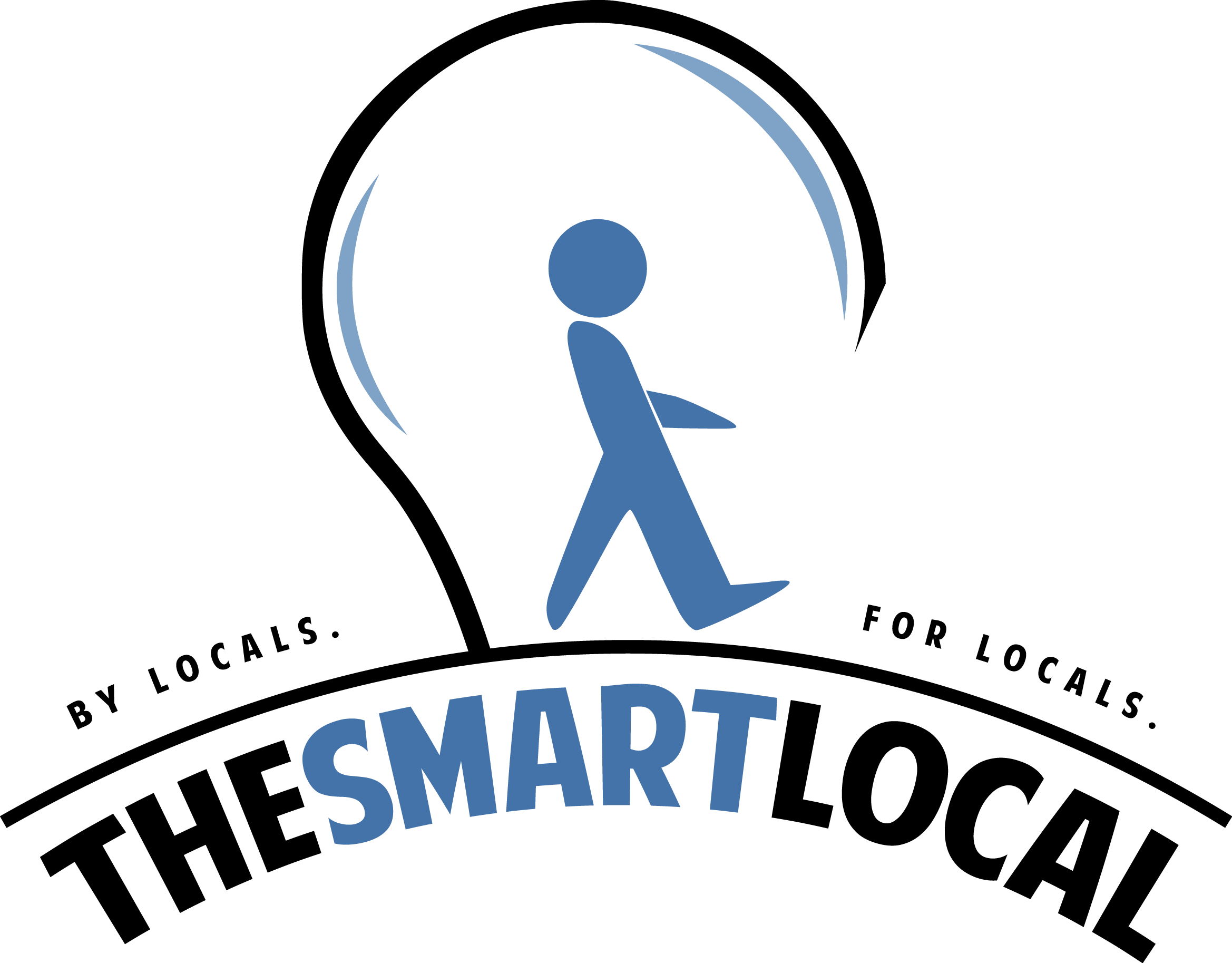 Drop us your email so you won't miss the latest news.