Restaurants with ambience
Sometimes we dine to get our tummies filled, sometimes we crave a complete dining experience. Though shopping malls are convenient, accessible and filled with restaurants, they may not be ideal if you're looking to spend a quiet afternoon away from the hustle and bustle of the city.
Whether you're looking for a protein-heavy meal, organic food or even Austrian food, you'll definitely be able to get inspiration for your next date night with these 10 restaurants that come with good food and a beautiful atmosphere. What's more, you can easily make a booking online via Quandoo to prevent the disappointment of a full restaurant when you're there!
1. Open Farm Community
Tucked within the lush greenery of Dempsey and away from the noise of the city, Open Farm Community stands out with a unique farm-to-table dining concept. Sitting on 35,000 square feet of green land, the restaurant's focus is on fresh, artisanal produce grown and farmed from the garden surrounding the 60-seater restaurant.
Dig your teeth into a rich plate of Coconut Laksa Barramundi ($29++) with crushed potato cake and boy choy, or go Italian with Mud Crab Pappardelle ($28++) that features fresh pasta made in-house daily.
Address: 130E Minden Road, Singapore 248819
Opening hours:
Restaurant: Monday – Friday: 12pm – 4pm, 6pm – 10pm | Saturday – Sunday/PH: 11am – 4pm, 6pm – 10pm
Cafe: Monday – Sunday: 8am – 9pm
Find out more here.
2. Vineyard
Situated in Hortpark, Vineyard is the perfect place for a romantic dinner. Enjoy views of lush greenery and flora and fauna of the park in the day. Come nightfall, diners who sit at the patio can enjoy a stunning view of a reflective pool amidst the cool evening breeze.
Their menu features French-Italian cuisine as well as contemporary dishes like Orange Miso Cod Mignon ($34++). For those who want to up the romance factor, they've got an extensive wine list too. Drop by for brunch on weekends between 11am to 2:30pm and be rewarded with hearty options like Seafood Eggs Benedict ($17++).
Address: 33 Hyderabad Road, #02-02, Hort Park, Singapore 119578
Opening hours: Monday – Friday: 12pm – 3pm, 6pm – 10pm | Saturday, Sunday/PH: 11am – 3pm, 6pm – 10pm
Find out more here.
3. Carnivore Brazilian Churrascaria
To get the best dining experience, you'll have to dine al fresco here. Unlike the other outlets, Carnivore at Chijmes provides a perfect backdrop to dine under the stars with a gorgeous view of a white chapel.
Located just across the road from Raffles City, you get to enjoy a variety of succulent barbequed and rotisserie-cooked meats along with a buffet selection consisting of staples like pastas and salads. Feel pampered as roaming servers slice an assortment of grilled meats right into your plate.
Address: 30 Victoria Street, #01-30, CHIJMES, Singapore 187996
Opening hours and prices:
Weekday Set Lunch
Monday – Friday: 12pm – 3pm (Last Order: 2:30pm)
$14.90++
Buffet Dinner
Monday – Sunday 6pm – 11pm (Last Order: 10.30pm)
$49++ per Adult / $12 nett per Child (Aged 5-11 years)
Complimentary for children aged 4 & below.
Find out more here.
4. Oberstrasse
Only a 5 minute walk from Lavender MRT, Oberstrasse features an open-concept kitchen where diners can see the chefs live in action. This all-day café offers breakfast, lunch and dinner options from pastas to buttermilk waffles and all-day breakfast plates like French Toast with Fresh Berries ($6.50) and Eggs Benedict ($10.50).
The modern rustic ambience together with warm lighting, makes it an ideal spot to spend a quiet afternoon with not just your better half, but a group of friends too. Plus, the glass front entrance makes a great backdrop to your #OOTDs.
Address: 809 French Road, #01-50, Singapore 200809
Opening hours: Daily 9am – 9pm
Find out more here.
5. Open Door Policy
Located within the Tiong Bahru food enclave, Open Door Policy isn't the most accessible place to dine at. However, its location away from main roads and shopping malls makes it a great place to bring your date to.
The sister restaurant of Open Farm Community, Open Door Policy's ambience doesn't disappoint too. Their newly revamped interior features wooden flooring, tables and even an integrated indoor vertical farm. These elements come together to give a rustic yet contemporary vibe to the place.
Their new menu stands out with 100 percent gluten- and dairy-free dishes. Treat yourself to Pan Seared Crispy Quail ($34++) with turnips and chickpeas casserole, and end your meal on a sweet note with Why Sundae? ($16++), which comes with soy and palm sugar gelato topped with chocolate pieces.
Address: 19 Yong Siak Street, Singapore 168650
Opening hours: Monday, Wednesday – Friday: 12pm – 3pm, 6pm – 11pm | Saturday – Sunday: 11am – 4pm, 6pm-11pm | Closed on Tuesdays.
Find out more here.
6. Meat Smith
This one's for the people who love their meat and also appreciate a laid-back ambience to accompany their booze. Meatsmith is an 85-seater casual diner with bench seating and communal tables for group gatherings.
It has a fun atmosphere, perfect to unwind after a long day's work. Bob to rockabilly, smoke house blues and California rock tunes as you down their craft beers and picklebacks, all while chowing down plates of BBQ, smoked meats and fried chicken cooked to perfection by Chef Andrew Baldus.
Jio another meat-loving couple along for a double date and order Meat Smith BBQ Platter ($180++) that includes beef and pork ribs, beef brisket, smoked chicken, bone marrow and 2 sides of your choice.
Address: 167-169 Telok Ayer Street, Singapore 068620
Opening hours: Daily 11:30am – 10:30pm
Tel: 6221 2262
Find out more here.
7. Osteria Art
Elegant, posh yet unpretentious, this Osteria Art is one of Singapore's newest Italian restaurant by renowned restaurateur Beppe De Vito. Ideal for an intimate dinner with your loved ones or significant other, the 80-seater takes inspiration from centuries-old classics of Italy.
Besides classic Italian dishes like Pappardelle with Pork Cheek and Red Wine ($26++), they also offer a 500-label strong wine list and one of the best aperitivo selections in Singapore. Set menus are available, including a 3-course power lunch menu at $35++ from 12pm to 2:30pm on weekdays.
Address: 55 Market Street, #01-01, Singapore 048941
Opening hours: Monday – Friday: 12pm – 2.30pm, 5pm – 12am | Saturday: 6pm – 12am | Closed on Sundays
Find out more here.
8. Pluck
Spacious and unpretentious, Pluck is a 1200 square feet restaurant located at Club Street. The food here is inspired from the streets of Bangkok and infused with chef and founder Brandon Teo's bold, innovative and modern touches. Tom Yum Cereal Salmon Bowl ($15++), Salted Egg Wings ($12++) and Thai Tea-ramisu ($10++) are some of their mainstays.
For a different dining experience, you can opt to dine at bar seats right in front of the open-concept kitchen and watch the chefs live in action.
Address: 90 Club Street, Singapore 069458
Opening hours: Monday – Thursday: 12pm – 11pm (Lunch 12pm – 2.30pm) | Friday: 12pm – 1am (Lunch 12pm – 2:30pm) | Saturday: 5pm – 1am
Find out more here.
9. Kaiserhaus
Adorned with European-style furnishings and deep red velvet chairs, this casual restaurant, cafe and bar brings a very unique cuisine to Singapore's shores – dishes from the Habsburg empire, consisting of over a dozen nations like Austria to Hungary and Croatia.
Patrons can get to tuck into favorites like Wiener Schnitzel (breaded veal or pork cutlet) ($29++ for pork, $38++ for veal), Apfelstrudel (apple strudel) ($11++), handmade pastries and cakes, craft beers and boutique wines amidst a tastefully decorated interior complete with elegant ornamental light fixtures. Come on a Sunday afternoon and you'll get to enjoy your meal over light music played by a pianist from Vienna.
Address: 17 Stamford Road, #02-06 and #03-06, Capitol Singapore, Singapore 178907
Opening hours: Sunday – Thursday: 10.30am – 11pm | Friday – Saturday: 10.30am – 12am
Find out more here.
10. Fu Lin Men Dou Lao
For those who prefer a more casual location, get your bellies warmed up with a steaming pot bubbling with your choice of soup base and fresh ingredients at Fu Lin Men Dou Lao. Located in a 3-storey shophouse along North Canal road, this live seafood steamboat restaurant has an ambience unlike your usual hot pot spots.
The decor here is contemporary with hints of orientalism, and with a capacity of 220 seats and 7 private rooms, this place is ideal for you to jio other kakis for group dates!
Address: 16 North Canal Road, Singapore 048828
Opening hours: Daily 11:30am – 2:30pm, 6pm-10pm
Find out more here.
About Quandoo
Though some of these restaurants aren't the most accessible, their eclectic decor and ambience offer dining experiences that you and bae will remember. And the last thing you want after planning a grand date is for a restaurant to tell you they're full for the night, so remember to make a reservation with Quandoo before going down!
Quandoo has over 1000 restaurants in Singapore under its belt, and has a loyalty system that allows you to exchange points for restaurant vouchers. You'll get 400 points just for signing up and 100 points every time you make a reservation. Write a review after popping by to get another 25 points. Mass a total of 1000 points, and you'll get $15 cashback straight to your bank account!
Follow Quandoo's Facebook and Instagram pages for updates on their partner restaurants!
---
The post is brought to you by Quandoo.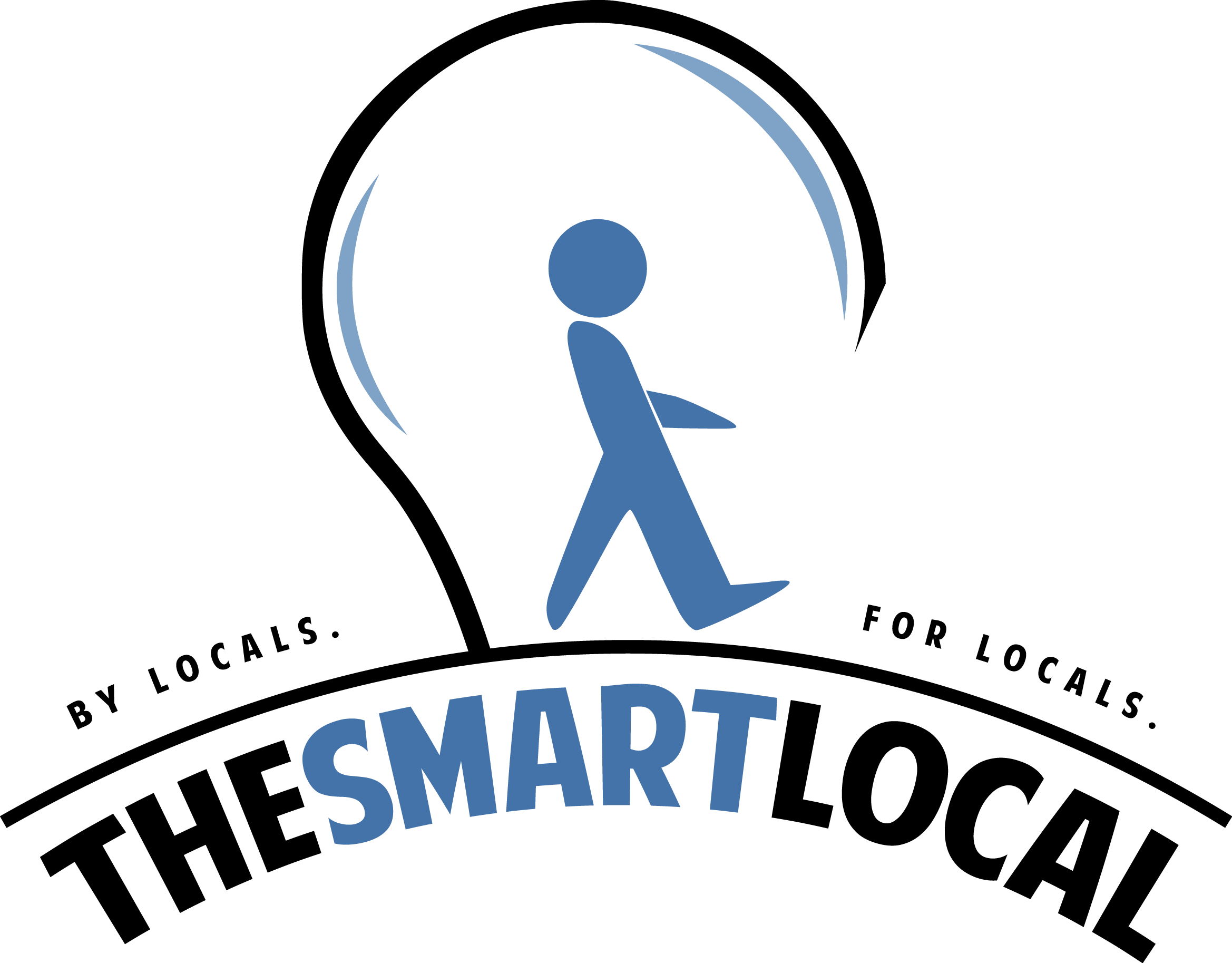 Drop us your email so you won't miss the latest news.