Starting an online business in Singapore
---
In recent years, online shopping has become second nature for many of us given its convenience and ease of use. And it looks like the e-commerce business is here to stay. If you've been wanting to start your own online business in Singapore but are hesitant, know that everyone has to start somewhere and there are entrepreneurs who succeed even as first-timers.
We hear from 3 such local entrepreneurs – Quanda Ong, Founder of Gnome & Bow, Steven Teo, Marketing Director of Baby K, and Stev Tam, Founder of Petite Simone – who share tips on how to start your own online business in Singapore based on their personal experiences.
---
1. Don't sell a product just because it's currently in demand
---
Sure, in the short term it may seem like a good idea to go with what's doing well in the market at that moment. Like selling toilet paper and masks during Covid-19 because that's all anyone was stocking up on. But the problem with starting a business based on trends is the risk of fluctuating demand and facing high competition when there is a low barrier to entry.
No diss to the folks selling loo rolls but it helps when you have a strong passion for the business you're dabbling in. 
Image credit: @gnomenbow
With a hobby of shopping for bags, Ong shares that he developed a strong passion for fashion and a keen eye for bag design, playing with them and relishing the elements that make a good bag. He noticed how premium materials, craftsmanship and well-thought-out functionality made a bag stand out from its competitors.
If you think your interest is on the weird side, just take a look at some of the successful Amazon sellers in niche product categories. Examples of the more unique offerings you can find online include humane mouse catchers and black soldier fly larvae generally used to feed pets. So, go with what you're passionate about rather than solely relying on fads.
---
2. Ride on trends that are a good fit with your product
---

Petite Simone Travel Makeup Organiser (S$29.18).
Image credit: Petite Simone
Having said that, once you've figured out what you're going to sell, then you should take advantage of trends that are applicable to your product. While Petite Simone started out selling handbags, looking at the recent revival of tourism, they expanded their line to include accessories like travel pouches.
With socially-conscious consumers also on the rise, brands are offering more sustainable products. Cases in point – Petite Simone products are made from vegan leather and 56% recycled polyester, while Gnome & Bow's wallet boxes are made from recycled paper with the aim of having 100% of their packaging to be made of eco-friendly products by 2025.
---
3. Identify "solutions" your consumers need
---
Research is key to identifying gaps in the market that your product can fill. Tam and Ong both started their brands because they felt that there weren't that many choices of stylish and fashionable bags in the market that came at affordable prices. So, they designed their own.

Image credit: @babyk.sg 
Understanding your target audience is very important. Knowing that safety is a priority for parents, Baby K only sells products that are rigorously tested and certified.
The team had to learn parenting 101 before starting their online business on baby products. Only after knowing things like the size of an infant's mouth were they able to accurately design the baby spoons as well as incorporate design elements that help prevent accidents such as choking.

Baby K Playpen with Mat ($189.72).
Image adapted from: Baby K 
Once you've identified the problems, you also need to continue adapting your product based on customer feedback and critique. Through reviews on Amazon, Baby K noticed that customers were complaining about the difficulty of setting up the playpens so they started including step-by-step manuals and video demonstrations to improve the purchasing experience.
---
4. Use social media to connect & relate to your audience
---
Inspired by the tale of the tortoise and the hare.
Image credit: @gnomenbow
With so many products in the online realm, you must be wondering how you can differentiate your brand. While product offerings may be similar, the way you market them could be unique. Injecting personality into your brand and communicating with your audience online in a more personable way can help potential customers relate better to your brand.
TikTok video by @aomiws featuring Petite Simone bags.
Image adapted from: Petite Simone
Both Gnome & Bow and Petite Simone rely on social media to tell a story with strong visuals and powerful copy. Ong uses a unique approach of storytelling inspired by fables to create this fairytale-like persona for his brand. 
Petite Simone, on the other hand, uses video platforms like TikTok and Amazon Live to engage customers via live streaming. The brand also partners with influencers in Southeast Asia and the US making use of their follower base to widen its reach.
---
5. Be prepared to don multiple hats in the beginning
---
When starting out, most e-commerce entrepreneurs usually have to fulfil multiple roles – from branding and marketing to logistics operations and even customer service. Ong had to acquire skills and experience in design, sourcing, sampling, production, marketing, and distribution when starting Gnome & Bow.
Amazon fulfilment centre in the US.
Image credit: Amazon
Besides building a team, you can get some help from outsourcing to third-party service providers that can cut down on the processes involved and ensure consistency in delivery speed on your behalf.
For instance, Fulfillment by Amazon is a service which offers to take care of the packing, shipping, returns, and customer servicing within the US so you can focus on your brand and product innovation. Amazon can also deliver free to Prime members within the US in as fast as 1-2 days to about 50 states.
---
6. Do on-the-ground research like factory visits
---
Whether it's meeting different suppliers, making regular factory visits or scanning the competition's retail shops, be involved in the entire production process from start to finish. Early in their brand journey, Tam and Ong both made regular visits to supplier factories to observe the production process and quality check to ensure certain standards are met.
Image adapted from: Gnome & Bow
Ong sources every single component for Gnome & Bow products on his own and is also involved in the designing of the bags. Tam also purchases his competitors' products online to conduct research. Having eyes and ears on the ground keeps you alert to changes in consumer habits and emerging trends.
---
7. Consider various sources of funding, even non-traditional routes
---
There are various ways to fund your online business in Singapore – self-funding, bank loans, venture capital from investors, and government grants, to name a few. If you want to test your idea before going into start-up mode, you can also consider crowdfunding. 
Instead of going the traditional funding route, Ong decided to test his idea and kickstart Gnome & Bow with a crowdfunding campaign. He hit his goal of USD30,000 in less than 2 weeks, becoming the largest fashion crowd-funded campaign in Asia at that time. This validated his decision to make the brand a direct-to-consumer e-commerce business.
---
8. Understand international customer trends before expanding
---
Image credit: Petite Simone
Speaking of adjusting to different consumer needs, it is also important to note that what works for one country may not work for another. Having expanded to the US via Amazon.com, Petite Simone learnt from feedback that North American customers found their Sofii bag too small and were able to roll out a revised design quickly within 50 days.
Image credit: Petite Simone
Knowledge is power so use keyword and product research tools to help you collect and understand data about your consumers. You can also make use of free resources like the Amazon Seller University, free webinars, workshops, and community events to keep learning about changing consumer and industry trends.
Once you've decided to go international, think about how you're going to reach that audience. Here's a tip: leverage on an existing customer base so you don't have to acquire new ones to grow faster. Amazon Global Selling makes it easier for brands to reach an international audience of 300 million customers in over 20 Global Stores from Singapore.
You also won't have to worry about having a warehouse overseas to store your goods or hiring and managing local staff there. Amazon also has tools to help first-time entrepreneurs with advertising and promotions to get early brand recognition and scale faster globally.
---
Attend the Amazon Seller Summit 2022 for more free insights
---
Starting the journey of an entrepreneur can seem like a daunting task but setting up your own online business in Singapore doesn't have to be a lonely affair. Not only does Amazon have an existing customer base to tap on, but they also have lots of resources and tools to help sellers have as smooth a journey as possible.
There is also a lot more to be learnt from other entrepreneurs and experts. And a large community of such sellers will be gathering on the 26th and 27th of October at the Amazon Southeast Asia Seller Summit hybrid event. 
Image credit: Amazon Global Selling Southeast Asia 
Open to aspiring entrepreneurs with budding ideas and experienced e-commerce brands alike, the event is free to attend physically at Marina Bay Sands Convention Centre or virtually from anywhere. You can expect panel discussions, exhibition booths, and networking opportunities.
The sharing sessions will touch on topics such as how to conduct product research and learning how to source products from China and India, while booths will consist of e-commerce service providers. 
The theme for the first day focuses on cross-border e-commerce opportunities on Amazon.com. If you're wondering how to expand your online business in Singapore to reach North America and Europe, hear from local brands that have gained global success and are now sharing tips to do so.
Day 2 focuses on domestic e-commerce opportunities and how to jumpstart your journey by selling on Amazon.sg. Attendees will be able to join workshops and curated sessions on how to scale their business within Singapore.

Admission: Free
Date: 26th & 27th October 2022
---
This post was brought to you by Amazon Global Selling.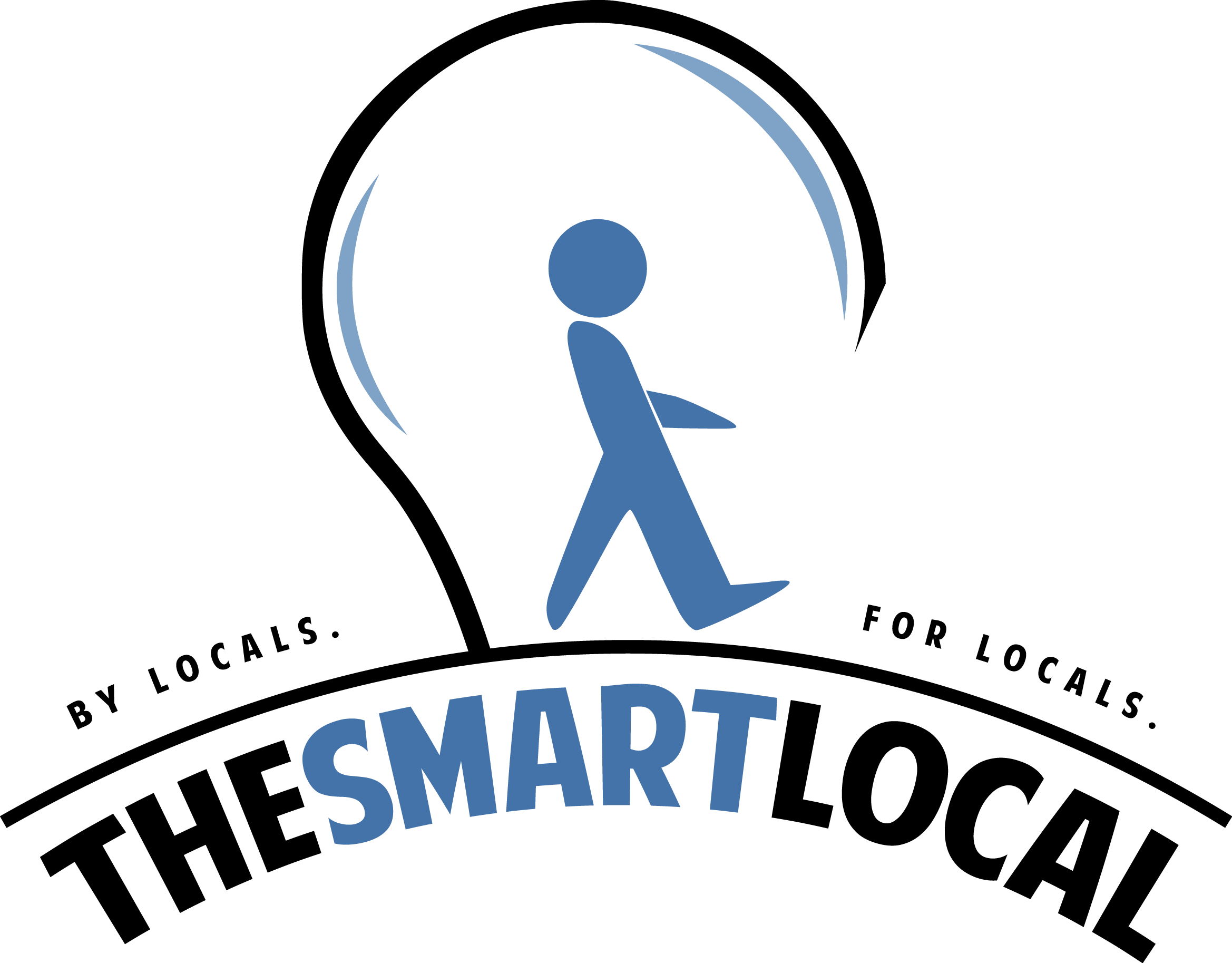 Drop us your email so you won't miss the latest news.