This is why Europe should be your next holiday destination
Be it backpacking across the continent on foot, honeymooning at Santorini or cruising down a gondola in Venice – Europe is the stuff fantasies and daydreams are made of.
Beauty can be found everywhere, from the ancient architecture, to the streets of her medieval towns to that freshly baked Parisian croissant in your hand begging to be devoured. Europe brings out the hopeless romantic in all of us. And yes, you can be having your very own Eat Pray Love or Roman holiday moment for yourself right now. You just have to make it happen.
But first, journey with me as I feed your wanderlust and help you fall in love with Europe. Here are 20 Reasons Why Europe is the most Stunning Place in the Universe.
Italy
1. The Colosseum, Rome

Photo Source: Moyan Brenn
When I think Rome, muscled gladiators fighting to the death is one of the first images that spring to mind. Rome's most recognisable and enduring landmark has to be the Colosseum. The largest amphitheatre in the world, this slumbering giant is still considered one of the greatest works of Roman architecture.
2. Trevi Fountain, Rome

Photo Source: Christopher F Photography

You will remember this gorgeous fountain from the appearances it has made in your favourite Hollywood chick flicks. Flip a Euro into the Trevi Fountain a la Lizzie McGuire and wait for your wish to come true. Breaking into song is optional.
3. The Canals of Venice
Photo Source: Colors N Spirits
It's no secret that Venice is captivating, with its glittering waterways and serenading gondoliers. It's a shame that The Floating City is sinking – at a rate of two millimetres a year. Grab your bags and see it in the flesh before it eventually disappears from the face of this earth.
Photo Source: Colors N Spirits
4. Ponte Vecchio, Florence
Photo Source: Christopher F Photography 
It's been said that Ponte Vecchio has one of the most beautiful sunsets in Europe. Ponte Vecchio is the oldest and only bridge in Florence to have survived the Second World War unscathed.
5. Cinque Terre, La Spezia
Photo Source: Chrystal McKay
If you have a thing for dramatic coastlines and crazy colours, head straight to Cinque Terre. Here lie five fishing villages dating back to medieval times. The more adventurous amongst you can venture along the winding paths carved into these steeply terraced cliffs.
Photo Source: Manarolo by Chrystal McKay
Spain
6. Plaza de Espana, 

Seville
Photo Source: Wikimedia Commons
This grandiose semi-circular complex – complete with mini-canals and fountains – was constructed for an Ibero-American exhibition. You can kick back and relax like one of the locals as you take in the Renaissance-style architecture – this lovely plaza is understandably one of the city's favourite relaxation spots. 
7. Cathedral of Seville, Giralda

Photo Source: Marc
This cathedral is the biggest in the world. If its sheer majesty isn't enough to amaze you, maybe the tomb of Christopher Columbus will. The great explorer's bones are believed to be buried on site
8. La Sagrada Familia, Barcelona
Photo Source: DeLap/Nadenichek
It's hard to believe that Antonio Gaudi's pet project has been under construction for more than a century – until you see the detail that goes into it. Gaudi didn't care for straight lines in his architecture, famously declaring that there are no straight lines in nature. 
The distinctive swelling spires of the monument is inspired by holy mountain Montserrat and even the interior is deliberately carved to resemble the foliage of a dense forest. Take a look at these photos and you'll understand why Gaudi couldn't finish this project before he passed on. The sheer amount of detail is mind-boggling.
Photo Source: Wenjie Zhang 
Germany
9. Rothenburg
Photo Source: Frank Kovalchek
Rothenburg's architecture is the perfect setting for a Hans Christian Andersen tale. It's known as Germany's best-preserved medieval town – this charming village has more than a thousand years of history packed into its cobble-stoned streets.
Austria
10. St. Charles' Church, Vienna
Photo Source: Miroslav Petrasko
With its dramatic frescoes, St. Charles' Church is widely regarded as Vienna's finest baroque church. Its patron saint, Charles Borromeo, was hailed as a healer for sufferers of the plague.
11. Innsbruck, Tyrol
Photo Source: Dan Zelazo
Innsbruck is one of those towns you never knew existed. It's the capital of Tyrol, in the western part of Austria. Sitting in a valley amidst the snow-capped alps, this post-card perfect place is disarmingly charming. 
Photo Source: Dan Zelazo
Switzerland
12. Chapel Bridge, 

Lucerne
Photo Source: Dan Zelazo
A visit to Lucerne is incomplete without a stroll down the iconic 14th century Chapel Bridge. Yes, the boards may creak a little but that's a small price to pay for walking on the oldest wooden covered bridge in Europe.
13. Lion Monument, Lucerne
Photo Source: Sanjay Watwani
Mark Twain once called this monument the "saddest and most moving piece of rock in the world". This 10m long sculpture of a dying lion commemorates the sacrifice of Swiss soldiers who died during the French Revolution. 
Greece
14. Oia, Santorini
Photo Source: Pedro Szekely
Santorini is one of those places where you can't go wrong with a photo no matter which direction you point your camera. Perched on a cliff overlooking a caldera, Santorini sits in what remains of a massive volcanic eruption. The village of Oia in particular, is famous for its breathtaking sunsets and tranquillity. 
Photo Sources: Pedro Szekely
Hungary
15. Fisherman's Bastion, Budapest
Photo Source: Alcuin Lai
This fortress protected the guild of the fishermen in the Middle Ages. It now offers panoramic views of Budapest and the Danube River. Its turrets and terraces also form a picturesque backdrop for those of us who still dream of living in a castle.         
Photo Source: Andrea K
16. Matthias Church, Budapest
You wouldn't be able to tell from the bright lego-like roof tiles of the Matthias Church that it's actually 700 years old. It's one of the most prominent buildings in Budapest and the Zsolnay ceramic tiles that adorn its roof make it particularly photogenic.
Photo Source: Randy Connolly 
Portugal
17. Mosterios dos Jeronimos, Lisbon
Photo Source: Chris Lee
Each column on the facade of this monastery is differently carved to tell stories of sea exploration. It's no wonder that this gleaming symbol of Portugal's wealth and power is a UNESCO World Heritage site. Every inch is covered in elaborate detail – it's baffling how much work went into completing this monument. 
Czech Republic
18. Prague Castle
Photo Source: Tomas Megis
Prague castle is the largest ancient castle in the world at the size of 7 football fields. Viewed at dusk, the castle looks a little like it came straight out of a gothic novel.
19. Charles Bridge, Prague
Photo Source: travelphotoadventures.com
Stroll down the lovely Charles Bridge with your lover in hand, street musicians serenading you and a ridiculously perfect view of the river on either side. My idea of a romantic walk.
20. Klementinium National Library
Photo Source: travelphotoadventures.com
I already like libraries but if my local library looked like this, you can bet I'll spend all my weekends in it. Klementinium was formerly a college – and had some history as a chapel before that. It is now the Czech national library, famed for its beautiful interior and ceiling artwork.

Win a Trip to Europe!
Want to visit all the places listed above? Well, let Caltex take you there in the Caltex 5-star Getaway contest.
Take off on an unforgettable 5-Star getaway for 2 from Insight Vacations when you fuel up at Caltex. Just pick up your 5-star Getaway Passport at any Caltex Service station. Get a stamp for every $50 spent, and collect 6 stamps for a chance to win. Visit caltex.com.sg or check in-store for details.
Terms  and conditions apply.
Don't say we didn't share the good news!
---
The photos here were curated by TheSmartLocal and used under the creative commons license with credit been given to the original authors. This post was sponsored by Caltex.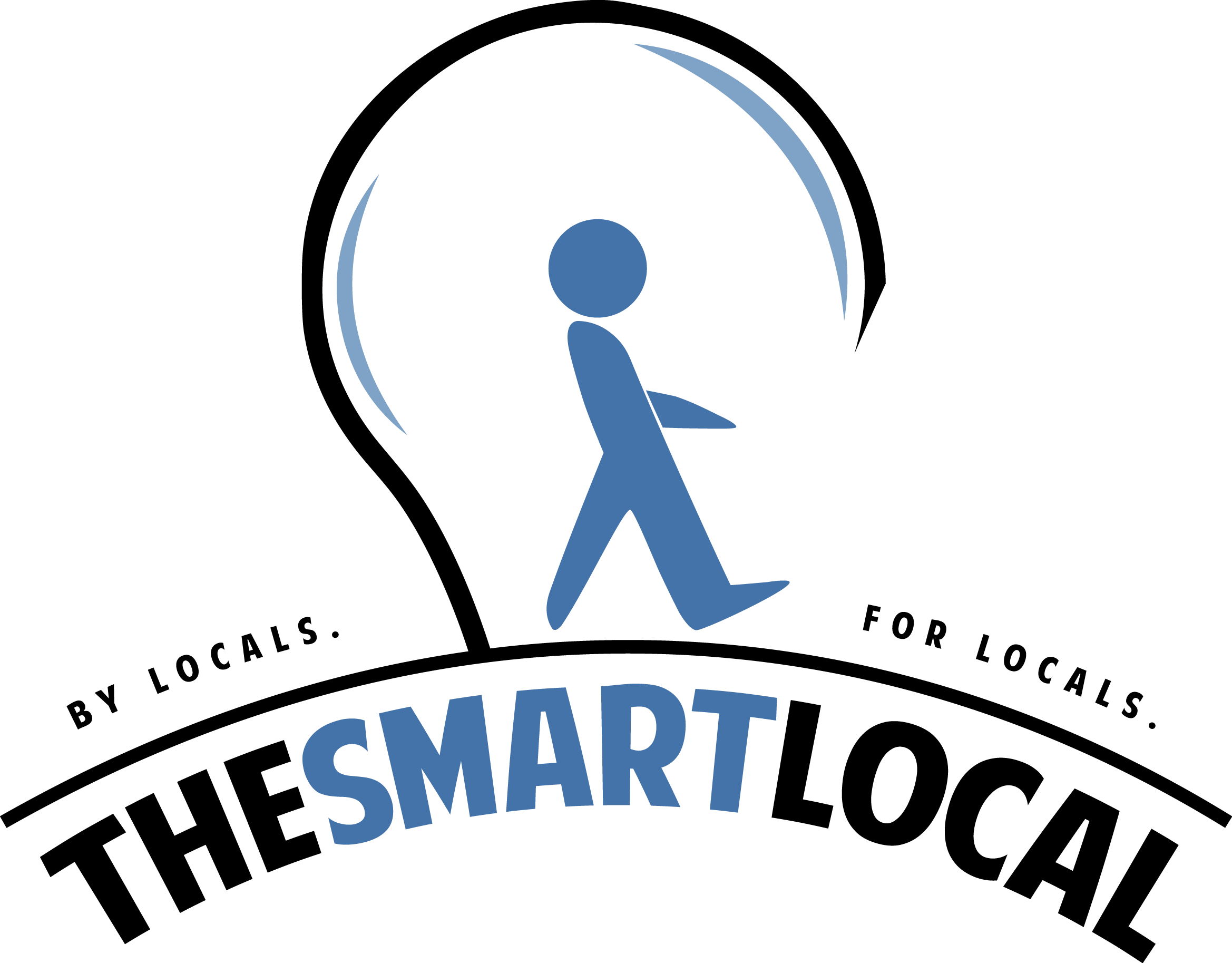 Drop us your email so you won't miss the latest news.