A Big Breakfast
They say that breakfast is the most important meal of the day; so who would argue with the option of having breakfast all day? If you're a late riser, don't worry, you can still have the luxury of having breakfast foods, even in the afternoon. The breakfast dishes offered at these cafés will not disappoint and each contains a menu that is distinct and unique, making you want to try them all!
1. Bondi Wholefoods
It is safe to say that this café is Bondi's most popular gem. Bondi Wholefoods never fails to bring the goods where you can indulge in the food without feeling guilty. Breakfast is served until 3pm daily so why not nourish your body with the Acai Antioxidant Breakfast Bowl ($15.90) that is topped with granola, organic coconut flakes, and seasonal organic fresh fruits. Bondi Wholefoods offers dairy free options so if you're a vegan, feel free to request to substitute milk with almond or soymilk.
If you're looking for something savoury, you can custom make your own brekkie dish by adding extras such as sautéed kale or Bondi Wholefood's famous paleo bread for just an extra $3. There is an option of having your eggs 'softly scrambled' for an extra $1, where 3 eggs are used and are scrambled very gently which results in soft eggs that melt in your mouth.
The Superfood Summer Bircher Bowl is another popular favourite at Bondi Wholefoods. For $16.90, you are given a bowl of coconut and date bircher muesli that is served with organic unsweetened yoghurt, fresh fruit, maple roasted almonds and topped with raw honey. You can opt for Coyo Diary Free Yoghurt for an extra $1. 50. The Cacao Berry Pancakes ($17.90) are a must try. These wholesome pancakes are cooked in organic coconut oil made from organic spelt flour and quinoa. Raw cacao cashew 'cream' and homemade berry chia jam are topped onto the pancakes, adding a creamy texture that is healthy, diary freem and absolutely delicious!
Address: 1/30A Hastings Parade, North Bondi NSW 2026
Opening hours: Daily 7am to 7pm
Website: Here
2. Bootsdarling
This little corner café is a relatively new addition to café scene in Darlinghurst, and has already attracted many customers with its exceptional coffee, unique all-day breakfast menu, and quaint and charming ambience.
"The Green Duk" ($17) is a popular favourite and the flavours of the ricotta, wilted kale, cremini mushrooms, watercress, and dukkah crusted poached eggs all compliment the texture of the barley toast.
For something heartier, you can try the Boots Brekky Bake consisting of sausages, lentils, and fried eggs, accompanied with a slice of toast. For those who are in a rush and want a take-away breakfast, the breakfast roll ($8) filled with bacon, scrambled eggs, Gruyere cheese and relish is a simple yet tasty brekkie option and is perfect for any time of the day.
Address: 333 South Dowling St, Darlinghurst NSW 2010
Opening hours: Mon to Sat 6:30am to 4.00pm | Sun 8.00am to 4.00pm
Website: Here
3. Brewtown Newtown
Brewtown Newtown is one of Sydney's most popular cafés tucked away in the little alleys of O'Connell Street in the hipster capital of Newtown. Breakfast is served from opening till closing, and its wide selection will leave you spoilt for choice. The Vegan Bircher Muesli ($14) is not your traditional breakfast muesli. It is topped with pecans, spiced ginger, coconut yoghurt, rhubarb pears, goji berries, and liquorice, making it look almost too pretty to eat!
The fancy looking breakfast menu continues. If you want a light and nutritious breakfast, try the salmon gravlax, taramasalata, beetroot, radish, poached egg, caviar, and herb salad ($16).
And for those craving something simple, you can order the classic eggs benedict on a brioche roll topped with the choice of ham, salmon or mushrooms. For just $9.50, this is by far one of the most reasonably priced item on the menu.
Address: 6-8 O'Connell St, Newtown NSW 2042
Opening hours: Daily 8.00am to 4.00pm
Website: Here
4. Café Giulia
Known for its great service and generous portions, the environment at Café Giulia is also friendly and lively. One should order the Breakfast Special ($17.90) just for how special it is. Rather than your average pancakes, the bacon is sandwiched between a stack of corn fritters accompanied with poached eggs, half an avocado, beetroot jam and yoghurt sauce.
If you feel the Breakfast Special is too much on the pricey side, you can order a cheesy brekky muffin for only $5.50! You can choose from a whole range of combinations such as haloumi, tomato, and egg, or smoked salmon and egg, or just the classic bacon and egg. The Salmon Brekky ($18.90) will not disappoint as the freshness of smoked salmon will linger on your taste buds. The hash browns are dense and crispy, adding a crunch to your meal amidst the spinach and poached eggs.
For those with a sweet tooth, be sure to try the French toast ($14.90) topped with grilled bananas and doused in maple syrup, accompanied with a side of creamy mascarpone cheese. You can add a little savoury touch of bacon for just $4!
Address: 92 Abercombie St, Chippendale NSW 2008
Opening hours: Mon to Fri 6:30am to 3:30pm | Sat 8.00am to 2:30pm
Website: Here
5. Orto Trading Co
The large window panes that allow sunlight through to the nature like environment of Orto Trading Co makes it a pleasant place to enjoy a cup of coffee to accompany your breakfast meal. The word 'orto' is Italian for vegetable garden, hence the café strives to live up to its name by using fresh ingredients and herbs.
One of the most 'instagrammed' dish from Orto Trading Co is their Southern Fried Chicken Benedict ($18) topped with hollandaise sauce on an English muffin. The name is pretty self explanatory, and the photo shall speak for itself.
On the healthier spectrum, the following breakfast dish will leave you feeling refreshed after. Hash 2.0 ($16) consists of Berkshire ham, tomato, avocado, asparagus, poached egg, placed on a bed of rocket drizzled with lemon. And of course, the fresh and crisp potato hash cubes add the finishing touch.
Address: 38 Waterloo Street, Surry Hills NSW 2010
Opening hours: Mon to Fri 7.00am to 4.00pm | Sat to Sun 8.00am to 3.00pm
Website: Here
6. Piccolo's Café
Situated in the heart of Rozelle, Piccolo's Café is the perfect place to be if you are looking for a laid back environment to enjoy some all-day breakfast. From the menu, it is clear that there is an Arabic influence as each dish contains an abundant amount of ingredients, spices, or herbs that are bound to add distinct flavour such as the Cairo Eggs ($18). These organic eggs have a soft consistency and are cooked in cumin burnt butter, lemon, chilli, fresh mint, and is topped with spicy lamb merguez served on toasted pita bread.
The Yogi Berry Bowl ($17) is suitable for vegans and it is also gluten free. This summer favourite consists of vanilla coconut infused quinoa and sticky rice, topped with poached pear, sliced bananas, strawberries, goji berries, dates, toasted pepitas and chia seeds.
The signature Shakshuka ($19) breakfast dish is infused with flavours its Egyptian spiced tomato and char-grilled capsicum sauce. It consists of two organic baked eggs, topped with labne (similar to Greek yoghurt), zaatar (a Middle Eastern herb), and served with thinly sliced pita bread.
Address: 626 Darling St, Rozelle NSW 2039
Opening hours: Mon to Fri 6.00am to 4.00pm | Sat to Sun 7.00am to 4.00pm
Website: Here
7. Revolver Café
Tucked away in the suburb of Annandale, Revolver Café is visited by regulars and greeted by new customers every day. Revolver's Big Breakfast ($18) is truly impressive and will easily fill your stomach. It is the ultimate iron man's breakfast, consisting of these hearty ingredients: free range bacon, pork and fennel sausage and pork shoulder. There are baked eggs, roast tomato, roast field mushrooms in beans, and sourdough toast to balance out the flavour (and grease).
For those who are vegetarians, good news! Revolver offers a Veggie Big Breakfast ($17.50) that looks just as tasty as the classic big brekkie. This vegetarian breakfast dish consists of baked eggs, roast tomato, avocado, roast field mushrooms and smoky eggplant, beans with beetroot puree, Danish fetta and sourdough toast. Now that is a breakfast even meat lovers would want to try!
Address: 291 Annandale St, Annandale NSW 2038
Opening hours: Mon to Sun 8.00am to 4.00pm
Website: Here
8. The Counter
This small café is relatively newly established and has attracted the likes of many customers based on the positive reviews on Yelp, especially for their breakfast. The Counter pays attention to detail, and this is reflected in their interior décor as well as their food preparation and presentation. The poached eggs in the Smash Avocado ($15) brekky dish is cooked in 63°C water, topped with marinated feta, cherry tomatoes, and light chilli gremolata. You have the option of adding bacon for another $4 or smoked salmon for $5.
For the mushroom lovers, this dish will leave you salivating at its menu description. The mushroom brekky ($16.50) features mushrooms (obviously), pea and mint smash, two perfectly poached 63°C eggs, chilli, and a side of smashed avocado.
Address: 96 Audley St, Petersham NSW 2049
Opening hours: Mon to Fri 7.00am to 3.00pm | Sat to Sun 8.00am to 3.00pm
Website: Here
9. Trio
Located right next to the iconic Bondi Beach, Trio never fails to draw in a crowd. Their coffee is a must try and is always recognised by their signature 'stamp'.
Trio's famous all-day breakfast dish is their breakfast burrito ($21) which is a favourite for both visitors and regulars. This dish could be shared between two people and the burrito is deconstructed with its condiments being served in a mini frying pan. The breakfast burrito consists of generous servings of shredded chorizo chilli, pepper and lime salsa topped with guacamole, and scrambled eggs with cheddar and chilli. Warm tortilla is served at the side where you can wrap the condiments in a taco like fashion.
The Nutella hype in Sydney does not seem to be dying down, so if you are craving for something sweet, try the Nutella French Toast ($20). The French toast with made with brioche bread smeared with Nutella and served with caramelised bananas and hazelnut crumble. Its never too late to jump on the Nutella bandwagon!
Address: 56 Campbell Parade, Bondi Beach NSW 2026
Opening hours: Mon to Fri 7:30am to 3:30pm | Sat to Sun 8.00am to 4.00pm
Website: Here
10. West Juliett
West Juliett is situated in a quiet residential area in Marrickville and its minimalistic design makes it a very relaxing environment to be in. If you decide to visit on weekends, it is recommended that you come before 10am to avoid the crowd and long wait times. The French toast ($15.90) is a sweet delight and is accompanied by the usual fruits and ricotta; however, instead of drizzling maple syrup or honey, West Juliett uses salted caramel to add a more distinct flavour.
Most people love breakfast dishes as it usually does not contain as much oil or is not fried in comparison to main meals. West Juliett is geared towards light and healthy like the soft scrambled eggs with cured salmon, sorrel, yoghurt, and fennel on toast ($18.90). The traditional breakfast can be found in the Breakfast Plate ($16.90) consisting of sliced leg ham, ricotta, avocado, poached eggs, tomatoes, and sourdough toast.
Address: 30 Llewellyn St, Marrickville NSW 2204
Opening hours: Mon to Sat 7.00am to 4.00pm | Closed on Sundays
Website: Here
Starting your day right
I guess the saying "the early bird catches the worm" may not necessarily apply to all-day breakfasts. Treat yourself to a healthy or hearty breakfast meal at any hour of the day, they sure will not disappoint!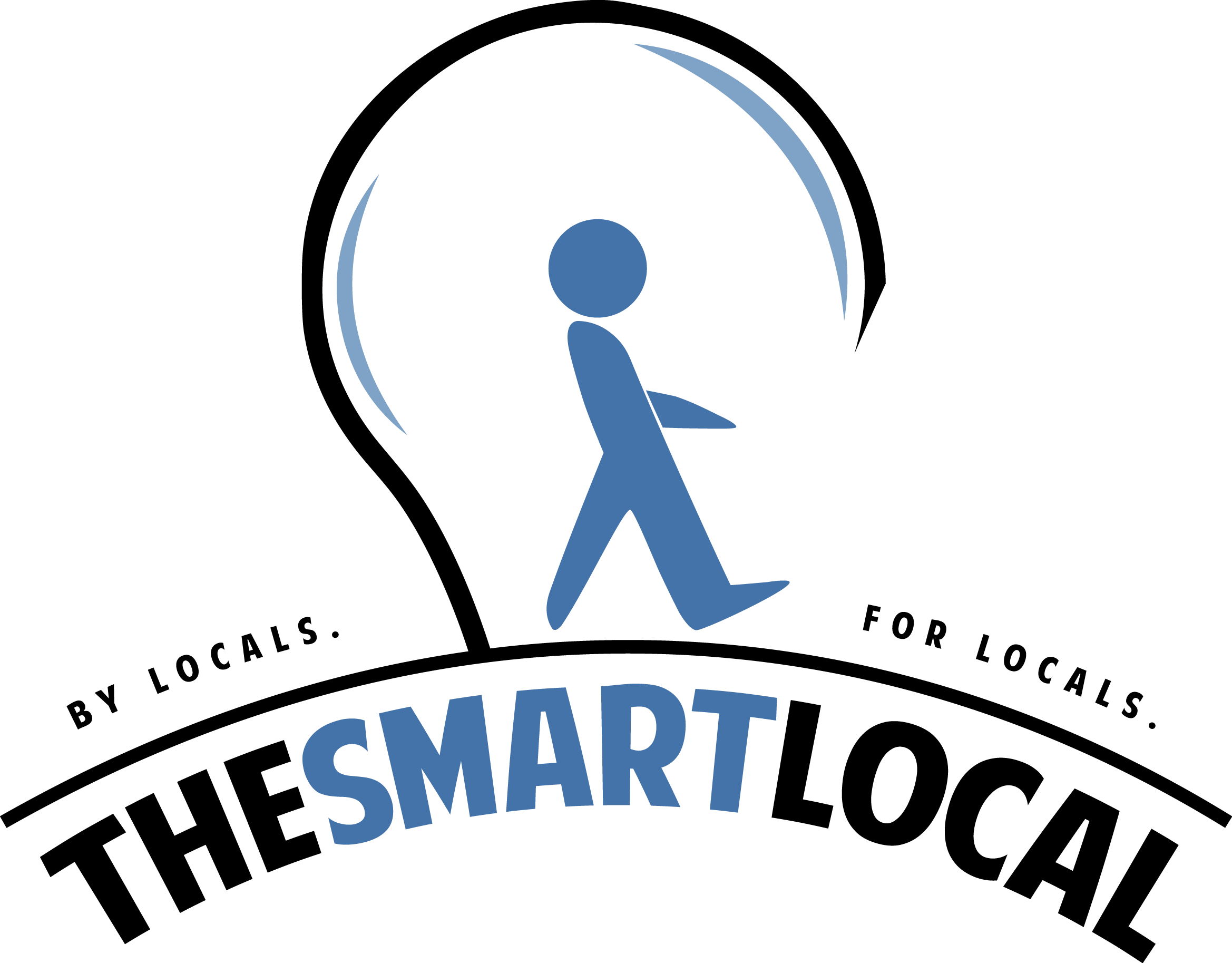 Drop us your email so you won't miss the latest news.