Breakfast for those who love to sleep in
It's no secret that Melbourne is constantly exploding with new indie brunch cafes that has everyone – from hipsters to almost-hipsters flocking to try out their menus. And we all know that Melbourne is a city of early risers, so what happens when you're not necessarily an early bird yourself? You love brunching as much as you love sleep and sometimes it's just hard to pick one between the two, right?
It's okay, we understand the pain and we've got you covered. That's why we've come up with a list of brunch places you don't have to struggle out of your comfy bed for on the weekends you feel like sleeping in! We even saved the best brunch place for the last, so be sure to keep on reading till the end!
1. Twenty&Six Espresso
Located in North Melbourne, where it isn't too far away from the city but far enough to be away from the hustle and bustle, is where Twenty&Six Espresso is. They have a relatively wide range of dishes for you to choose from, ranging from sweet to savoury, being able to satisfy any craving that you might have!
We recommend the Grilled Haloumi Sandwich ($13), where it is served up with roquette, beetroot relish, avocado in sourdough. If you have more of a sweet tooth, definitely try the Black Sticky Rice Pudding ($15), with banana, coconut cream, passion fruit and their own toasted coconut flakes! Oh, and their coffee is sourced from Seven Seeds, so rest assured that you will be only getting premium caffeine shots in you. It is never too late for a cup of coffee, regardless of how late you rock up for brunch.
Address: 594 Queensberry Street, North Melbourne
Website: http://www.twentyandsix.com.au/
Opening Hours: Mon to Fri 7:30 am to 3:30 pm | Sat & Sun 8:00 am to 3:30 pm
2. Tall Timber
We all know that with good brunch places, a long snaking queue will always ensue – especially on weekends. But since Tall Timber can hold quite a large amount of customers, you will be able to be seated in no time, despite peak hour human traffic. You love brunch, but hey, so does everyone. With such a large space, the Tall Timber folks did a stellar job with their interior design, creating a sleek and spacious rustic-timber-and-white-walls fit out for all you brunchheads to enjoy your food in.
We've tried their house special, the Bircher Museli ($12.50) and we highly recommend trying this when you pop by Tall Timber. We're avid fans of bircher museli and this is by far one of the best that we've tasted. No exaggeration here. If you're the savoury kind, give their Smashed Avocado ($16) a shot as well! It comes served with a quinoa loaf with beetroot hummus – it takes some skill to master the art of achieving the perfect hummus, Meredith goats cheese, mint and toasted spices and seeds as well! Death by brunch is such a real thing, you guys.
Address: 60 Commercial Road, Prahan
Website: https://www.facebook.com/TallTimberEatery/
Opening Hours: Mon to Fri 7:00 am to 4:00 pm | Sat & Sun 7:30 am to 4:00 pm
3. Auction Rooms
This brunch places barely needs any introduction, where it has been one of the local's favourite brunch places of all time. Auction Rooms is also humbly situated in North Melbourne (this suburb is creeping up on our favourite suburbs list), and has a cult following of brunchheads almost every day of the week. Where the instagrammers are, you know you're in for a treat! With their gorgeous plating skills and food set up not to disappoint, we are certain that you'll love this place as much as we do!
Closing at only 5:00pm, you'll be pleasantly surprised to know that they serve up ALL DAY breakfast starting from 7:00 am! We recommend the Corned Beef Brisket & Potato Hash ($19) that comes with shredded cabbage and leek, poached eggs, grilled pita and sriracha hollandaise.
Auction Rooms also accepts reservations for 8 or more from Mondays to Fridays!
Address: 103 – 107 Errol St, North Melbourne
Website: http://www.auctionroomscafe.com.au/
Opening Hours: Mon to Fri 7:00 am to 5:00 pm | Sat & Sun 7:30 am to 5:00 pm
4. Lucy Lockett
Acai bowls always has a soft spot in our hearts, and recently, we're so glad that there are more cafes popping up putting their own twist to this wonderful bowl of goodness. If you love these bowls that pack a punch, certainly give their Acai Berry Smoothie Bowl ($14) a try!
Despite being slightly new on the brunch café scene, Lucy Lockett has proved to be a café to watch out for. With it's minimalistic interior design, think: wall planters, white walls and wooden industrial tables, alongside the charming and friendly Lucy Lockett folks, there really isn't a reason for you not to visit this place.
Address: 140 Barkly Street, Brunswick
Website: https://www.facebook.com/lucylockettbrunswick
Opening Hours: Mon to Sun 8:00 am to 3:00 pm
5. 5 Lire
2 words: Ricotta Hotcakes ($17.50).
We're pretty sure you've seen this crazy fairy floss thing covering what looks like buttermilk hotcakes drenched with all sorts of chocolate-ly goodness plastered all over Instagram. And trust us when you say the only high you will ever need in life is a sugar high from this dish.
But if you don't have a sweet tooth, 5 lire also provides a menu for all you savoury food lovers. Fret not, their Baked Eggs ($18) is also quite popular with the regulars here. A classic brunch favourite can never go wrong!
Address: 116 Errol St, North Melbourne
Website: http://www.5lire.com.au/
Opening Hours: Tue to Fri 7:00 am to 4:00 pm | Sat & Sun 8:00 am to 4:00 pm
6. SOS Café
Listen up, y'all. We get that buttermilk hotcakes may be irreplaceable for some of you, thanks to all the wonderful cafes coming up with their own twist on Ricotta Hotcakes. But get this: TIRAMSIU PANCAKES ($18). These babies are the café's house special, where their fluffy pancakes are layered with cashew cream, cacao nibs, espresso ice cream and hot maple syrup drizzling all over the dish.
Besides their great choice of café name, because honestly, SOS send help ASAP because of all the tasty food we're getting spoiled for choice here! They also have this on the menu: Hipster Jar ($15). Everything a hipster could have ever dreamed of, all in one jar. Ideal.
Address: 5/177 Toorak Road, South Yarra
Website: http://www.sos-cafe.com/
Opening Hours: Mon to Thurs 7: 00 am to 4:00 pm | Fri 7:00 am till late | Sat 7:30 am till late | Sun 8:00 am till late
7. Ascot Food Store
With a space that is equipped with the right people and furniture that has the super-welcoming vibe, this is great for your laid back weekend brunch. If you're in for a hearty meal, Ascot Food Store has their Soft Shell Crab Burger ($16.50) to fill your stomach up. If you're coming in for just some nibbles and coffee with your friends, they also have their Cashew Milk Sago Pudding ($15.50) which is stuffed with healthy goodness, giving our health-conscious tick of approval for this one right here!
Despite being a bit further away from the CBD, Ascot Food Store is a perfect place for you to chill and enjoy the weekends with a good book, or just catching up with friends!
Address: 320 Ascot Vale Road, Monee Ponds
Website: https://www.facebook.com/ascotfoodstore.com.au
Opening Hours: Mon to Sun 7:00 am to 4:00 pm
8. Green Refectory
Green Refectory has been one of our long time favourite brunch places, and with good reason. Their food is very affordable (which is great news for people who love eating out) and the café itself has a warm and homely ambience, which we absolutely love!
With their whole menu written up on a huge chalk board that you will see the minute you enter the café, you will be immediately spoiled for choice. We get the pains of having too much to choose from, but rest assured that whatever you may pick from the menu, it's going to taste good. This place is even open till 7:00 pm on weekends! We're sold, 100%.
We personally love the Breakfast Burrito ($10) and their Greens Big Breakfast ($16.50). Keep a lookout for their specials menu at the side as well. You never know what might take you by surprise 😉
Address: 115 Sydney Road, Brunswick
Website: https://www.facebook.com/greenrefectory/
Opening Hours: Mon to Sat 7:00 am to 8:00 pm | Sun 7:00 am to 7:00 pm
9. Combi
With a branch opened here in Melbourne and another opened in Adelaide, Combi has quickly captured the hearts (and stomachs) of these two wonderful cities. We LOVE this place because they have a range of superbowls for us to choose from. Think: Acai Bowl ($15.50), Organic Lemon & Blueberry Bircher Museli ($14) etc.
If you're all about that vegan, or raw food lifestyle, Combi is the place for you. There's the Combi Vegan Toasted Sandwich ($14) which we absolutely adore, and not forgetting their wide selection of raw cakes & treats!
Address: 140 Ormond Road, Elwood
Website: https://www.facebook.com/wearecombi
Opening Hours: Mon to Sat 6:30 am to 5:00 pm | Sun 7:00 am to 5:00 pm
10. St. Ali
If you're looking for a good coffee place that also serves up a tasty plate of brunch that would go with it, look no further. Labelled one of the pioneers of Melbourne's coffee and brunch culture, we saved the best for the last. St Ali provides all day eating, which is fantastic news for all the people who love sleeping in. St Ali gets it.
With their extensive menu, we can't really pick a favourite! This is one of the places you definitely need more than one visit to sieve out your favourite dish from the menu. Trust us, we've been there more than a few times but everything just tastes so good. If you're a caffeine addict, be sure to take a look at the St Ali. Coffee Adventure ($20), where they have SIX coffees from Today's menu. Be sure to share some with your friends, if not don't blame us if you can't sleep at night.
Address: 12-18 Yarra Place, South Melbourne
Website: https://www.facebook.com/stali/
Opening Hours: Mon to Sun 7:00 am to 6:00 pm
Wake up to a hearty meal
There you have it! The best places in Melbourne you can have your favourite breakfast meals all day. The first meal of the day is the most important one so don't hesistate to indulge and pig out. If there are any other places you feel are worthy of being on this list, please let us know in the comment box below.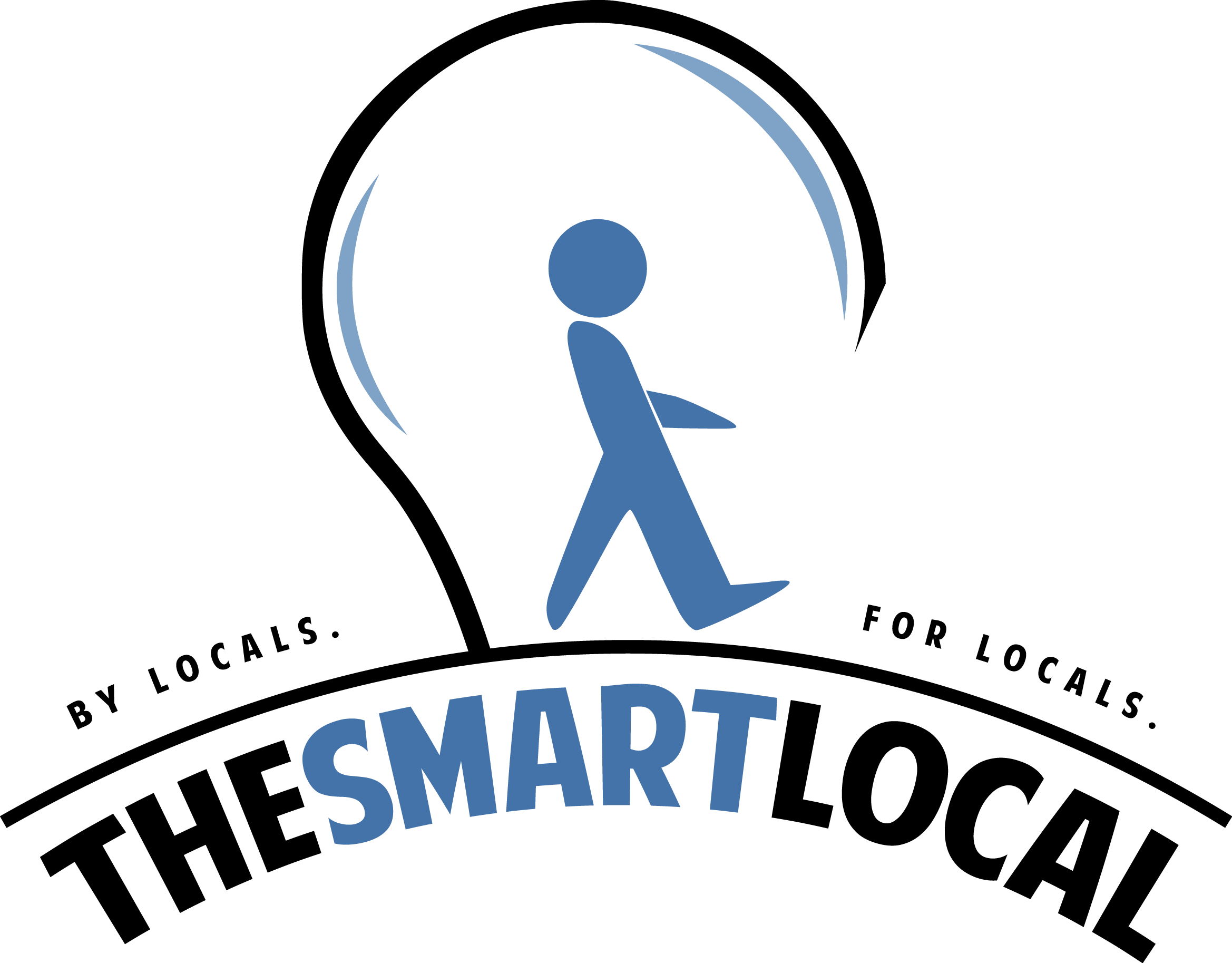 Drop us your email so you won't miss the latest news.