Unless you're an accountant, the year end is probably your favourite time of the year. Marked by celebrations, merry-making and perhaps that dreaded gift exchange at the Christmas Party where you hope your very lame and very last minute gift exchange idea does not get pointed out as lame.
To those like me who have a desirable habit of leaving gift exchange shopping to the very last minute, here is a list of 20 ideas for gift exchange this Christmas that you can be proud of.
There's something for kids, your token ang mo friend, your co-workers, that shutterbug friend of yours and even something for your secret crush.
20 Non-Lame gift exchange ideas in Singapore this Christmas
1. Minions (from S$10)
Minions took Singapore by storm with the release of Despicable Me 2. With the expected upcoming release of Minions film, what better way to satisfy your Minion starved friends by buying them something Minion-related this Christmas.
Universal Studios Singapore has recently brought the Minion merchandise to Singapore and you can read more about them here. Hurry and take home the fun!
Available from: Universal Studios Singapore Store.
2. Desktop Basketball (US$29.99)
Whoever said you can't play sports in the office is clearly wrong. This Christmas, get your colleague the ultimate stress reliever with a desktop basketball. With adjustable backboard heights, this gadget will certainly provide various degree of fun and laughter during that long Monday afternoon.
Just make sure your boss gets one too.
Available from: Office Playground
3. Portable Power Banks (From S$20)
With great power comes great… Battery drain. Did you know that the smartphones we hold in our hands today have more computing power than all of NASA did when it put a man on the moon in 1969? Wow.
With such power, it is common to hear, "Ai yah my battery flat again lah….." or "Ai yah I forgot to charge my battery…" In such a technology dependent era, your friends will never again have to miss an important phone call or a Whatsapp message with a portable power bank. A typical power bank should set you back around $20, and it is easily available from any electronics retailers.
Give your phone its own portal life support system today.

Available from: Electronics Retailers like Challenger, Courts, Funan the IT Mall etc.
4. Golden Village Gift Cards (S$28)
This is actually painfully cliché. I mean, this is no better than topping up a $20 Starbucks card and offering it as a gift exchange. Or is it? I don't know about you, but there is something slightly more meaningful about a movie gift card than a coffee gift card.
After all, if you are buying a last minute gift, movies are kind of sexier sounding than many other things. Hobbits Part II anyone?
Available from: Golden Village
5. Fancy Gem Biscuit Ring (S$15.90)
This might be a little girly, bear with me guys. Fancy Gem Biscuit is certain to spark nostalgia only among people who had a childhood… Haha, kidding.
For those who have friends that like to be reminded of their childhood or love collecting accessories like these, this could be the ideal gift exchange present. Created by a local who goes by the name wheniwasfour, Fancy Gem Biscuit Rings can be found at various locations in Singapore or bought online.
Available from: Farm Store or Local Stores
6. Traditional Games: Five Stones (S$18, S$12 for Bak Chang version)
Put together by the National Museum of Singapore, this traditional game is a dying activity in Singapore. When was the last time you saw a kid play with these instead of an iPad? Do not however, underestimate the ability of five stones to be a great stress reliever at work. For those who want an even more epic local flavour, Farm Store even sells a Bak Chang version.
Available from: National Museum Version, Bak Chang Version
7.

CRAZY CHRISTMAS Ting Tong Belles (from S$19)
For many of us, Christmas isn't Christmas, till it happens in our hearts. This Christmas, why not let a local production from Dream Academy brighten your evening with their funny, light-hearted and witty performances which has already charmed 2 of our very own writers.
Furthermore, who watches musicals alone? Another perfect reason to get a Christmas date this year, especially if you happen to be the Secret Santa of your eye candy. Be warned it's only showing for a limited run of 15 shows!

Available from: Sistic Singapore
8. Gumball Machines (US$19.99)
Help your colleague be the life of the office with this gumball machine! This machine is designed to hold jellybeans, peanuts, M&Ms, Skittles and many more! Be sure to remind people to brush their teeth, it's never a good thing to eat too many sweets. Then again it's Christmas, your sins shall be forgiven.
Available from: Office Playground
9. Magnetic Sculpture Nuts (US$4.99)
Bring out the creativity in your friends by buying them this magnetic sculpture nuts that can be manipulated into various designs. A great addition to any work desk or study desk, this gadget will certainly chase away the blues during a hectic time period.
Available from: Office Playground
10. Playground Pins: Dove (S$25)
(Sings in Welcome to the Black Parade melody) "When I was, a young boy, my Father, took me to the playground, so see a flapping dove.. He said son when, you grow up…" Ok nevermind, this is getting lame.
Anyway, this is part of a lovely memorial playground series pins created by The little dröm store. An apt little gift for anyone who grew up in Singapore with those old school playgrounds that had sand in them. Do check out their other variations of old school playgrounds.
Available from: The little dröm store
11. Singapore Sling Premix (S$50)
If you are feeling a little more generous this Christmas, this gift box from Raffles Hotel features 6 miniature bottles of the original local pink cocktail. A drink which originated from the early 1900s, this will make the perfect souvenir for any foreign colleagues in the workplace to take home for Christmas.
Available from: Raffles Hotel
12. Plushtography Camera Lens Pillows (From US$45)
All of us have that one friend that is completely addicted to photography, even if he or she is secretly really bad at it. Ok I admit, I'm just jealous of photographers cause I can't take photos for nuts. Complete their addiction by buying them an over-sized camera lens plush toy.
Note: Over-sized plush lens caps not included.
Available from: ThinkGeek
13. Vacuum Packed Bak Kwa (From S$19)
Vacuumed bak kwa was my life saver when I went on exchange to USA. This local delicacy was my comfort food on those long winter nights when I was missing home. Bak kwa is well loved by many Singaporeans and will make a cool last minute gift for any friend or colleague.
The fact that it is vacuumed packed means that it can be kept for a long time and.. it's portable! Slip one packet into your bag for snacking later in the day.
Available from: Bee Chee Hiang
14. Pimp My Ride: Reindeer Antlers and Nose (S$9.90)
Seen those cool cars driving around town in reindeer antlers and noses and wonder where to get such cool gadgets? Look no further! Available at $9.90 from all Cold Storage outlets, help your friend pimp his or her ride this Christmas.
Available from: All Cold Storage outlets
15. Nerf Guns (From S$20)
There is something about Nerf Guns that don't grow old. It brings out the boys in men and the squeals in girls. Having said that, I think it's a more appropriate gift for a guy. But, do not underestimate girls. After all, I've seen an increasing number of girls play Left4Dead2. I secretly think they might be better at this than guys.
Check out Singapore Nerf Stock List for an estimated price of Nerf Guns in Singapore.
Available from: Toy stores like Toys R US
16. iShower (US$99.99)
Know a friend that loves singing in the shower? Spoil him or her this Christmas with the iShower. Featuring a Bluetooth-enabled speaker that is compatible with most smartphone and tablets, the iShower allows you to listen and control music and audio from up to 60 metres away.
It is water resistant, has a clock display, and has the ability to pair up with up to five users! Perfect for a family bathroom.
Available from: iDevices
17. Board Games (from S$10)
Source
Board games bring together the old, the young, the guys and the girls, the families and the relatives. Board games are fun, interactive and most board games are a strong way to create bonds and foster relationships. There are many board games that will cater to different individuals.
This Christmas, take some time to research what kind of games you think are suitable for your gift exchange buddy. You can also read up on The 10 Greatest Board Games You Haven't Played This Year. The good thing about board games? Nobody ever complains about receiving them. Unless of course you bought something they already had. In that case you're a bad friend. Shame on you!
Available from: Board Game Lifestyle, World of Board Games
18. USB Mug Warmer (S$11)
Ever heard your colleague whine about his or her drink turning cold in the office? Know that your buddy likes his or her coffee warm? Get them this USB Mug Warmer, which can be plugged easily into a laptop and keep them feeling rejuvenated with warm coffee throughout their working hours.
Available from: Qoo10
19. Transformers USB Thumb Drive (From S$9.90)
Everyone needs a thumb drive at some point or another; be it for the transfer of information, backup or just a portable storage. Rev up the cool factor with this Transformers USB Thumb Drive, and be the envy at the workplace or school in the new year.
Available from: Qoo10
20. Polar Pen
Number 20 in our list is actually still a work-in-progress. However, for anyone who is a fanatic for new inventions in life, telling them you pre-ordered something like this for them could be well worth the wait… And the best Christmas gift ever.
A project by a Canadian named Andrew Gardner, the video above depicts in 60 seconds the innovative use of the Polar Pen. An over-pledged project on kickstarter, Polar Pen could be the ultimate unique Christmas gift this year.
Available from: Pre-order at Polar
---
I can read minds. You will also like: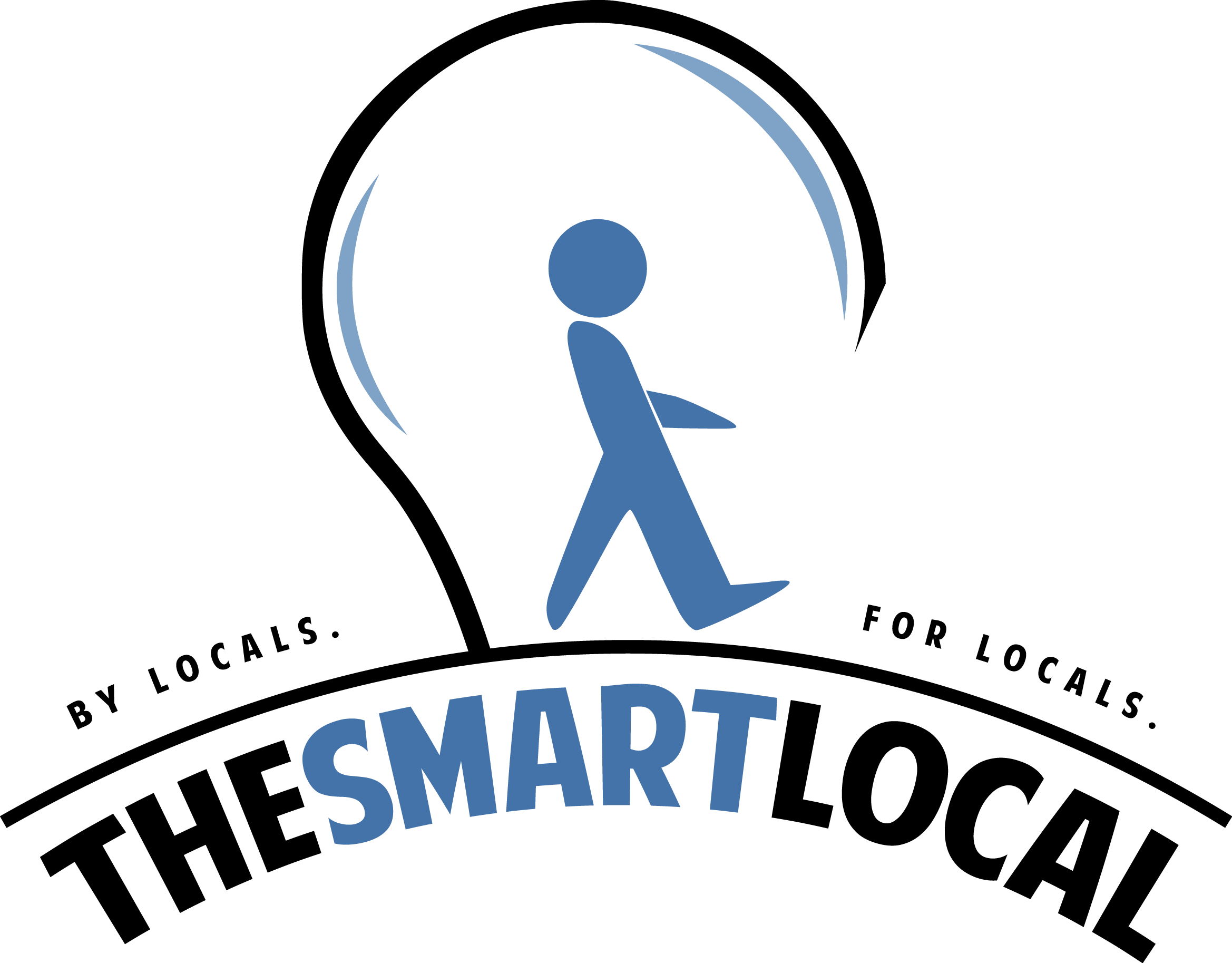 Drop us your email so you won't miss the latest news.