Home away from home
We always miss the food back home whenever we travel overseas. Yet local cuisine abroad has a reputation for being costly and substandard. While in Auckland, my cravings for hawker fare led me to the worst chicken rice ever. It cost me $15 – and I felt cheated.
Alas, a handful of eateries keep their cuisine authentic for those who're most discerning, giving them a "home away from home" experience. PappaRich, a chain restaurant offering authentic Malaysian hawker fare, is one of an exemplary few. Combining the colorful hawker culture of Malaysia with the warmth and hospitality of her people, they've most recently clinched the Top Brand award in Influential Brands Asian Cafe category.
All of PappaRich's outlets are furnished in a colonial fashion, but beneath its facade is a story seldom told. I had the pleasure of meeting Mr Sebastian Low, the CEO of Papparich, and here are the 10 things you've probably never knew about the brand.
Malaysia's colorful heritage under one roof
1. There's a reason behind its westernised decor
PappaRich uses decor to marry Malaysia's history with its food. Patterned Peranakan-style tiles, ivory lattices and dark meranti wood are trademarks of Malaysia's colonial past and heavy British influence. These design elements are typical of the upmarket Malaysian restaurants in the 1930s and '40s that would only be frequented by the British expats and the rich upper class Malaysians.
When you visit, try and spot all 6 paintings PappaRich has created and showcases in each of its outlets! Each of the artwork depicts a father and son together to convey PappaRich's core vision to be a multigenerational brand where families can come together and bond over a good meal.
2. They go to great lengths for the half-boiled eggs' consistency
If you're a fan of these, you'll know the shattering feeling of cracking one open to realize that it's a) translucent or b) three quarters cooked, but PappaRich means business when it comes to its signature half-boiled eggs. They're so dedicated that their R&D department actually invented a special machine to cook and keep them in optimum conditions! Each of PappaRich's outlets whether in Singapore or in its other locations like Taiwan, U.S. and Australia has this special machine so that every soft-boiled egg served, has the same consistency and quality.
3. Hainanese bread – epitome of soft and pillowy
I've always thought of the kopi and toast combo as a Singaporean signature, but plot twist – the recipe didn't originate in Singapore. This staple was once exclusive luxuries for the angmohs during the colonial times, but after independence, the British recipe for fluffy white bread remained and thrived in Malaysia.
If you notice, PappaRich serves their bread steamed (Hainan Steamed Bread – $3.90) instead of toasted as it is freshly made, resulting in a remarkable pillow of dough a.k.a fluffiest bread I've ever had. Also noteworthy is the Kaya spread – fresh and fragrant but not available for retail because no preservatives are added.
4. Recipes are painstakingly sourced from all over Malaysia
PappaRich's recipes aren't invented in the laboratory, but on the streets of Penang and KL – the true purveyor of local flavors. The PappaRich R&D team frequently travel to all corners of Malaysia and camp out at famous hawker stalls, so that the team has a taste benchmark for their dishes. More often than not, some of these hawkers end up joining the PappaRich family.
The fried chicken thigh in the Super Rich Combo ($16.90), for instance, is the masterpiece of a former Nasi Padang chef who joined PappaRich 5 years ago. PappaRich's menu is a testament to the team's tireless trips, and foodie quests as well as hours spent taste testing and fine tuning their dishes.
5. A little slice of Malaysia is found in every dish
In order to truly transport the Malaysian food experience, only the best and most "legit" ingredients are used at PappaRich. They get their bread from KL, otak-otak from Muar, kuay teow from Ipoh and gula melaka from Malacca. Even the ground pepper on each table hails from Sarawak! There's a bit of Malaysia in everything, and each bowl of goodness captures the character of Malaysian hawker fare, a delectable comfort for those away from home.
6. They show dedication to details that few customers notice
While many restaurants out there are jacking up prices and cutting corners, PappaRich is doing the opposite. Only the top layer of premium soy sauces which contains the most flavor is used to fry the Pappa Char Kway Teow ($9.90). Instead of purely using soy products, the vegetarian dishes are seasoned with the essence of boiled mushrooms. To ensure quality of the Assam Laksa, the Papparich outlets in Taiwan sources its cockles all the way from Japan – a mark of commitment to serving customers what they'd enjoy the most.
7. The crazy drinks menu will leave you spoilt for choice
I've never seen a more extensive beverage selection – it's almost like bubble tea menu! If you can't make up your mind, I'd recommend you go for the Matcha Rocks and Ice Red Bean Cendol, the 2 most complex drinks on the menu. I had a go at preparing them, and every ingredient is added using a specific measuring spoon. This quality control is necessary so that every end product is "solid" enough to hit all the right spots.
8. They've completely re-defined sugar-free coffee
Stevia is a type of Japanese leaf and a natural substitute for sugar – non diabetic and free of calories. You know what people say about healthy things never tasting good, but that went out of the window when the Stevia White Coffee was served. It surprised me with a smooth texture and a dewy taste, and I liked it even better than my regular, less healthy order!
9. Hours of work go into every bowl of Assam Laksa
Amidst the friendly squabble between Singapore and Malaysia about their food origins, the Assam Laksa is an unmistakable Malaysian delicacy that requires no debate. he Pappa Asam Laksa ($10.90) is possibly the one of the most challenging dishes to make as it requires just the right balance of sweet, sour, salty and spicy. PappaRich's outlets open at 10am, but the kitchen staff arrive hours before to prepare the soup stock for this bestseller, as well as painstakingly debone the mackerel meat by hand. These are the little efforts put into every piping hot bowl of springy noodles and well-balanced broth.
10. It's a newfound supper joint for everyone!
It's easy to be spoilt for choice here, but I can't think of anyone who wouldn't fancy anything from the variety. The menu is completely halal, it caters to vegetarians, and the Papparich Plus outlets at Plaza Singapura and OneKM (at Paya Lebar) even offers "zichar" selections for sharing. Besides, it opens till late all week long. The next time you're feeling peckish at night, you know where to get your supper!
About Papparich
Having spent an afternoon of anecdotes and interesting discoveries with Mr Low, it's clear that Papparich takes great pride in delivering their promise of original Malaysian favorites. With 6 outlets in Singapore and over 100 across the Asia-Pacific, the brand has given Malaysians living aboard a piece of home, and the rest of us an authentic cuisine rich in heritage.
About Influential Brands
Influential Brands is a consumer insight driven awards programme which provides a platform for brands to celebrate their achievement; for consumers, businesses and stakeholders to recognise the brands' efforts in arriving where they are today. The study conducted by Influential Brands is purely consumer driven and the Top Brands are selected by consumers through their perception and preference, demonstrating the level of impact and influence of the brands in each consumer's life.
Influential Brands seeks to identify consumer preferences, their behaviours, values and to understand how the ever-changing environment affects consumer experience in the purchase journey. The programme is tailored to enrich the brands' relationship with their consumers through ongoing meaningful conversations and engagement.
For more information, like and follow Influential Brands on Facebook for more updates!
---
This post is part of Influential Brands 2015, where we highlight the most influential brands in Singapore.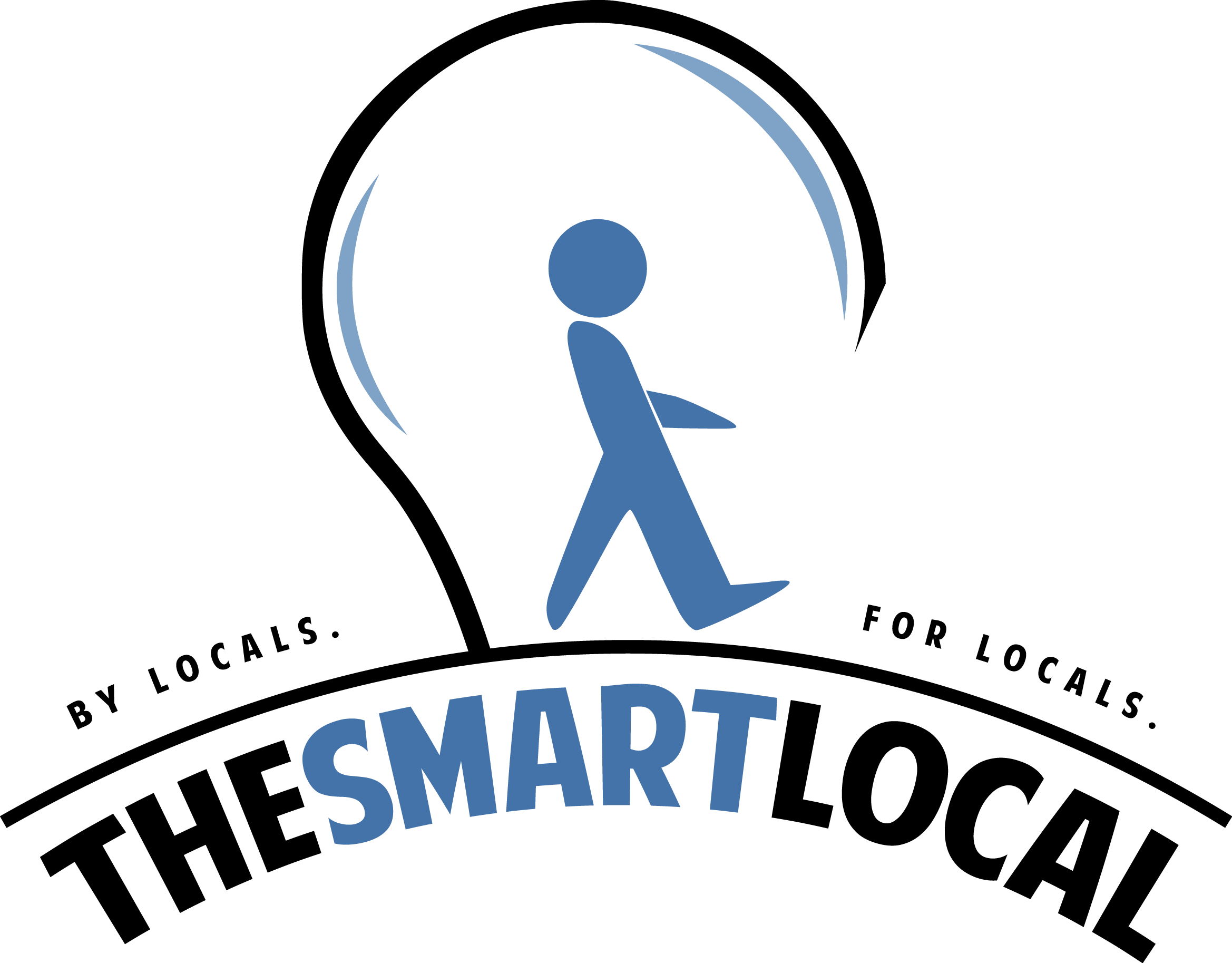 Drop us your email so you won't miss the latest news.