Vietnamese traditional painting genres from north to south
---
Vietnam has a long history of making paintings. You can find this deep-rooted tradition with lots of distinctive genres across the country. There are also some villages wholly dedicated to making these paintings.
In this listicle, you can find 7 genres of Vietnamese traditional paintings from the north to the south. Though religious, these paintings can be found in many areas of Vietnam, from traditional villages to tourist sites to museums. These artistic works will help you understand more about the mindset and lives of Vietnamese people.
---
1. Đông Hồ – traditional vivid paintings of daily life
---
Đám cưới chuột, meaning A mouse's wedding, a famous Đông Hồ painting which has inspired multiple songs and books.
Image credit: Wikimedia Commons
When coming to Bắc Ninh Province, one of the cultural centers of the Red River Delta in northern Vietnam, you can find Đông Hồ paintings, a genre that is well-known across the country. They are named after Đông Hồ, the village where they are made.

Hứng dừa, or Catching coconuts, a Đông Hồ painting depicting daily activities
Image credit: Wikimedia Commons
Originally, they were associated with the Tết holiday in northern Vietnam, but today people usually use them to decorate their houses. As decorative and worship paintings, the recurrent motifs of Đông Hồ paintings include good wishes, daily routines, as well as some sacred deities.

A woodblock used to make a buffalo boy painting
Image credit: Làng Tranh Đông Hồ/Wikimedia Commons
Traditionally, an artisan will carve his drawing on a woodblock and then add on colourful paint. The colored woodblock will then be applied on a special piece of paper named giấy điệp, made from scallops and rhamnoneuron bark to produce the painting. The artisans at Đông Hồ today still make paintings with this method.
Where you can find these: Đông Hồ Village, Song Hồ Commune, Thuận Thành District, Bắc Ninh Province
---
2. Hàng Trống – Hanoi-style paintings with a masterful use of colors
---

Ngũ hổ, or Five Tigers, a well-known altar painting of Hàng Trống
Image credit: Làng Tranh Hàng Trống
Hàng Trống is another genre of traditional painting whose origin was no other than the capital city of Hanoi. In fact, these paintings used to be mass-produced on Hàng Nón and Hàng Trống Streets in the Old Quarter, Hoàn Kiếm District.

A lesser-known version of Đám cưới chuột, meaning A mouse's wedding, painted in Hàng Trống style
Image credit: Làng Tranh Hàng Trống
Unlike their counterparts in Đông Hồ, Hàng Trống paintings were used for worship, so they often feature powerful deities and sacred animals such as dragons and tigers. You'll notice Hàng Trống's vivid colors and patterns. To achieve this, the artisans combine a wood-printing technique, just like in Đông Hồ paintings, with manual strokes.

Mẫu Thượng Ngàn, or 林宮聖母 in Chinese, meaning Princess of the Forest, as depicted in a Hàng Trống painting
Image credit: Làng Tranh Hàng Trống
Today, the number of artisans making these paintings has plunged due to competition with more modern paintings.
Where you can find these: Artisan Lê Đình Nghiên's Residence at 22 Cửa Đông Street, Hoàn Kiếm District, Hanoi or visit his website at Làng Tranh Hàng Trống.
---
3. Kim Hoàng – brilliant paintings on red paper
---

Lợn độc, or Pig, a Kim Hoàng painting with the figure in black color on red paper
Image credit: VnExpress
Kim Hoàng is another genre of painting developing in Vân Canh Village in western Hanoi today. As a decorative genre like Đông Hồ, Kim Hoàng paintings usually depict daily activities and familiar subjects such as cattle and poultry.

Paintings in Kim Hoàng style in a recent cultural fair in Hanoi
Image credit: Tranh Kim Hoàng
However, what makes Kim Hoàng paintings distinctive is their painting technique, and most importantly, the paper. In the past, the artisans would add colors to a woodblock and apply the block, not once but twice, on paper to make a painting. The solid colors look even far more brilliant on hồng điều, a type of paper which is recognizable for its brilliant red hue.

A scene from Truyện Kiều, or The Story of Kiều, illustrated in Kim Hoàng style
Image credit: Tranh Kim Hoàng
After a devastating flood in 1915, the artisans in Vân Canh stopped making Kim Hoàng paintings. However, more researchers and artists are making great efforts to resurrect this genre. For now, you can admire the Kim Hoàng paintings in the Vietnam National Museum of Fine Arts in Hanoi.
Where you can find these: Kim Hoàng Village, Vân Canh Commune, Hoài Đức District, Hanoi, or get them at Tranh Kim Hoàng.
---
4. Làng Sình – every painting is a masterwork
---

Bát âm, or 八音 in Chinese, meaning Eight musical instruments, illustrates 8 musicians playing the court music
Image credit: Petro Times
Coming to Huế, the ancient capital of  Vietnam, you can visit Lại Ân commune, where Làng Sình, or Sình Village, home to many intriguing worship paintings, is located.
As Làng Sình paintings are only used for worship, their recurrent themes are the meaningful and powerful animals such as dragons, tigers, or nghê, a gentle imaginary Vietnamese animal similar to a lion. After the rituals, the paintings are usually burned to ash.

Woodblocks used to print Làng Sình paintings
Image credit: Tranh dân gian Làng Sình
Visiting Lại Ân Commune, you'll find some families who still sustain their traditional painting making business. In order to make an authentic Làng Sình painting, the artisans should strictly follow 7 steps namely cutting paper, varnishing the paper pieces with scallop mixture, printing the paintings, drying them in the shade, preparing the paints, varnishing, and finally adding the pupils of the characters' eyes.
Where you can find these: Sình Village, also known as Lại Ân Village, Phú Mậu Commune, Phú Vang District, Thừa Thiên-Huế Province
---
5. Huế glass paintings – top-notch works for the former royal family
---

Thiệu Phương Garden as illustrated in a Huế glass painting. On top of it is a poem written by Emperor Thiệu Trị.
Image credit: Trung tâm Bảo tồn Di tích Cố đô Huế
If Làng Sình paintings are those used by commoners during their worship rituals, the Huế glass paintings are exclusive to the royal family. Therefore, you can find this genre of paintings in a lot of royal palaces in the Citadel and the emperors' tombs across Huế City.
There are three topics that usually appear in Huế glass paintings: Huế scenery, scenes from  Chinese folklore, and still-life. To meet the high standard of the royal family, these paintings required dexterous artisans to perform complicated techniques.

A painting of a lotus pond illustrating the poem Khúc chiểu hà huyên, or 曲沼荷喧 in Chinese by Emperor Thiệu Trị
Image credit: Huế Tourism
In fact, to make these paintings, the artisans have to paint a mixture of color powder and glue on the back of the transparent glass. As the painting will be reversed on the front side, which is also the exhibited side, the artisans are supposed to be extremely careful and focused. When the paintings are finished, the artisans will put them in a gilded frame.
Where you can find these: Huế Royal Antiques Museum, 03 Lê Trực Street, Thuận Thành Ward, Huế City, Thừ Thiên- Huế Province,
as well as in many palaces and tombs around Huế City
---
6. Southern glass paintings – sparkling depictions of sacred beings
---

A typical set of altar glass paintings in the Mekong Delta
Image credit: Điền Lâmsơn
Going southward, you can still find glass paintings in many temples and tombs, even in family altars. However, through time, these southern glass paintings have gradually become distinctive from the glass paintings in Huế.

A glass painting of Cửu thiên huyền nữ, or 九天玄女 in Chinese, meaning The Dark Lady of the Nine Heavens in Lái Thiêu, Bình Dương Province
Image credit: Thể thao và Văn hóa
The biggest distinctions between the two genres of paintings are their uses and topics. While the Huế glass paintings reflect the natural landscapes of Huế, the southern glass paintings feature gods and deities. This is because the glass paintings are mostly put on the altar in this area. The prices of southern paintings in Vietnam are also much lower, so that any commoners can afford them.

You can also find small glass paintings depicting scenes in Chinese medieval classics at Chinese noodle stalls like this.
Image credit: Người Lao Động
However, their heyday is over. Today, you may find these southern glass paintings in old houses with great altars or in temples and communal houses across the region.
Where you can find these: Bà Vệ Market, Long Điền B Commune, Chợ Mới District, An Giang Province
---
7. Fabric wrap paintings – when altar portraits go 3-D
---

A fabric wrap painting illustrating Emperor Quang Trung defeating Qing troops at Bình Thủy Communal House, Cần Thơ City
Image credit: Tuan Anh Nguyen
Also in the Mekong Delta, you can find fabric wrap paintings, a genre of Vietnamese traditional paintings that is totally different from its counterparts across Vietnam. As the name suggests, what is interesting about this genre is its main material, which is fabric.
In the past, to make this kind of painting, the artisans would come to the customer's house to sketch a model. Then they would stick cotton on a piece of carton board based on the sketch. The painting would be completed in 1 to 2 months and then delivered to the customer. Then the subjects in these pictures have become diverse from historical figures to natural landscapes.

Using cotton and fabric enhances the depth of the paintings
Image credit: VnExpress
Some say that fabric wrap paintings were first invented by an artisan named Trần Văn Huy, alias Thủy Tiên, from Sa Đéc, Đồng Tháp. At the beginning, he used the wrapping technique to create altar paintings for funerals. Impressed with their vividity, especially the 3-D features of the details, more people rushed to him to order and learn how to do it. Gradually, this genre became common all over southern Vietnam.
However, with the prominence of modern painting, the fabric wrap paintings also face the threat of complete disappearance. Just like with southern glass paintings, you can find the fabric wrap works in temples and communal houses in the Mekong Delta.
Where you can find these: Artisan Hồ Văn Tai, Tân Phú Trung Commune, Châu Thành District, Đồng Tháp Province
or Bình Thủy Communal House – 46/11A Lê Hồng Phong Street, Bình Thuỷ Ward, Bình Thủy District, Cần Thơ City
---
Vietnamese traditional paintings
---
From north to south, there are many traditional painting genres that you can find in Vietnam.
These paintings will help you gain a better knowledge of Vietnamese culture and people, and are also highly aesthetic souvenirs for your trip around Vietnam.
Also check out:
---
Cover image adapted from Wikimedia Commons, Huế Tourism, and Tuan Anh Nguyen  
Enjoying The Smart Local Vietnam? Follow us on Facebook, Telegram, Instagram, and LinkedIn for more stories like this. If you have a story to share, email us at pressvn@thesmartlocal.com.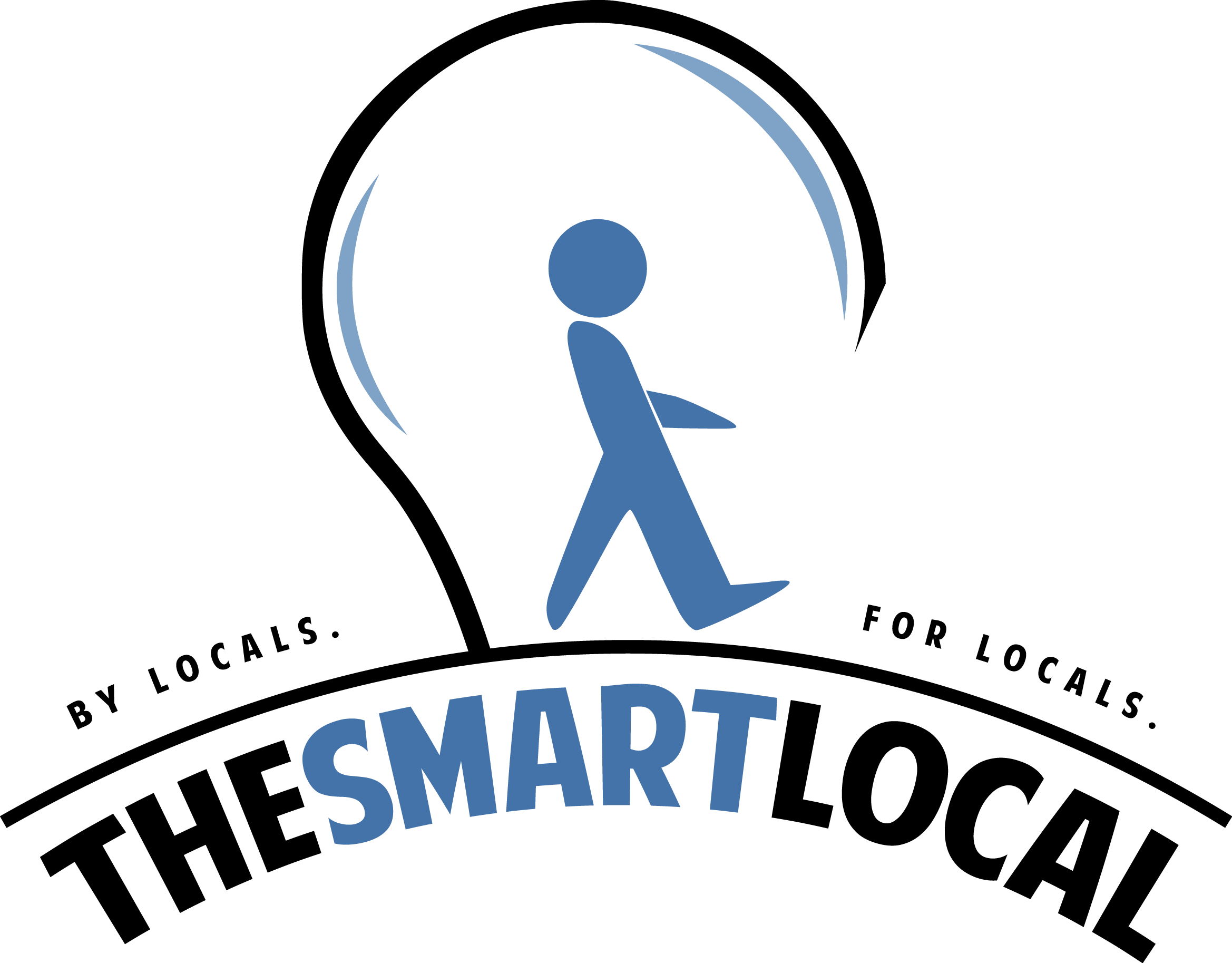 Drop us your email so you won't miss the latest news.