Souvenirs in Vietnam
---
A trip to Vietnam will no doubt leave you with plenty of great memories, be it marveling at the ancient houses in the Hanoi Old Quarter, swimming at the My Khe beach in Da Nang, or shopping at Ho Chi Minh City's Ben Thanh Market.

However, it's still nice to bring home a physical memento to remember these good times by, or some traditional food to share a taste of this beautiful country with friends and family.
Here are 10 souvenirs in Vietnam worth getting:
---
Art
---
1. Đông Hồ paintings – traditional Vietnamese paintings
---

Image credit: @kukuluuu
This traditional form of painting has its roots in the Đông Hồ Village of Northern Vietnam, hence the name Đông Hồ paintings. The paper used for the paintings is specially made by cooking the bark of the Rhamnoneuron balansae tree, also called dó, in water for months, before coating it with a mixture of rice paste and powdered clamshells. This unique method results in the paper being much more durable and water-resistant.

Image credit: @caodon.hairsalon
The colors all come from natural sources as well. For instance, black is the color of charcoal, green is extracted from tree leaves, and red comes from powdered red gravel. 
Theme-wise, Đông Hồ paintings are bright and optimistic, conveying the wishes of the ancient Vietnamese people. Some of the popular ones depict a flock of chickens or a herd of pigs, representing prosperity as these were the two main sources of meat back in the day.
Price: From VND150,000 (~USD6.48)
Find Đông Hồ paintings for sale at:
Hanoi:
19 Alley 179 Hoàng Hoa Thám Str., Ba Đình, Hà Nội

211 Vũ Tông Phan Str., Thanh Xuân, Hà Nội
Ho Chi Minh City
612/1 Võ Văn Kiệt Str., District 1, Hồ Chí Minh City

1648 Võ Văn Kiệt, District 8, Hồ Chí Minh City
---
2. Lacquerware – high-quality products in all shapes and sizes
---

Image credit: @kalirichmond
While not unique to the country like some other items on this list, Vietnamese lacquerware is sought after for its top quality, both in terms of aesthetics and durability. The product is coated in several layers of paint made from the sap of the Toxicodendron succedaneum, also known as the sơn tree, giving it a smooth and durable exterior.

Image credit: @viet_nikki
If you are interested in the making of lacquerware, pay a visit to the Atelier Pascale company. Just over a 10-minute drive from Hanoi's center, the venue is home to a workshop where you can witness the creation of the products. Alternatively, if you are in Ho Chi Minh City, Phuong Nam Lacquerware is also a reputable brand to get lacquerware from.
Where to buy lacquerware in Vietnam:
In Hanoi:
Atelier Pascale, Alley 1, 130 Phú Viên Str., Long Biên, Hà Nội

Thu Huong Lacquerware, 118 Nguyễn Khánh Toàn Str., Cầu Giấy, Hà Nội
In Ho Chi Minh City:
Phuong Nam Lacquerware, 26A Tú Xương Str., District 3, Hồ Chí Minh City

Nhu Y Lacquerware, 90 Nguyễn Huệ Str., District 1, Hồ Chí Minh City
---
Clothing and accessories
---
3. Áo dài – traditional Vietnamese attire
---

Image credit: @aodaisinhvien.20
Of course no list of Vietnamese souvenirs would be complete without the famous áo dài. Despite having versions for both men and women, this attire is mostly used by the latter nowadays as its tight-fitted long dress flatters the characteristics of the female body and is seen as a symbol of beauty, elegance, and tenderness.
Vietnamese women wear áo dài on practically every special occasion, from the Tet festival to weddings. Schoolgirls at many public high schools are also required to wear this every Monday and on the opening and closing ceremony of the school year.

Image credit: @imryle_nnth
Price: From VND650,000 (~USD27.89)
In Hanoi, you can find áo dài at:
Áo dài Ly Nguyễn, 40 Nguyễn Công Hoan Str., Ba Đình, Hà Nội

Áo dài Minh Đức, 41 Đặng Tiến Đông, Đống Đa, Hà Nội

Hà Cúc Hà Nội, 11 Lương Văn Can Str., Hoàn Kiếm, Hà Nội
Meanwhile, if you are in Ho Chi Minh City, check out these 12 mom-approved áo dài brands.
---
4. Nón lá – the iconic conical hat
---

Image credit: @paragon_na
As iconic as áo dài is the conical hat – or nón lá as we also call it. Easy to make, light in weight, and offering good protection against both the sun and the rain, it has been a must-have accessory for farmers for centuries, which is why the image of nón lá is often associated with rice fields.

Image credit: @janyabam
You can find nón lá available for sale at any souvenir shop in Hanoi's Old Quarter or the Bến Thành Market in Ho Chi Minh City with prices ranging from VND20,000 (~USD0.86) to as high as VND200,000 (~USD8.65), depending on how the hat is decorated.
---
5. Quai thao hat – a less mainstream alternative to the conical hat
---

Image credit: @nga_fan
If the nón lá is too mainstream for your liking and you want something more unique, the quai thao hat is a solid alternative. A traditional headgear worn by northern Vietnamese women, the bamboo-and-palm-leaf hat is characterized by its flat round shape and silk strap, and can be adorned with embroidery. 

Image credit: Ngọc Hạ
While the conical nón lá hat is more for everyday use, quai thao hats are reserved for special occasions such as festivals and traditional music performances. In the past, they were seen as a symbol of sophistication worn by women of the upper classes.
Quai thao hats are not as popular as its conical brethren, so you'll have to go a bit out of your way to the Chuông Craft Village 30km away from the center of Hanoi to find one.

Prices range from VND120,000 (~USD5.19) for a small, simple hat to over VND200,000 (~USD8.65) for a bigger, more beautifully adorned one. In the village, you can also find the common nón lá conical hat and see how they are made with your own eyes.
GPS coordinates: 20°49'34.7″N 105°45'38.6″E
---
6. Woven fabric products by ethnic minority groups
---

Image credit: @linhthocam
If your travels take you to the mountainous areas of Sa Pa or Mộc Châu, chances are you'll come across an abundance of cloth products made by people from ethnic minorities on display for sale. These could make for a unique gift for friends and family at home.

Image credit: @h.u.e.t.o.n
There is a great variety of these products, from shirts and backpacks to bags and pouches and even stuffed animals, but they are all characterized by bright, colorful patterns embroidered in rows or squares.
Buy these products at:
---
Food and drinks
---
7. Coffee – one of Vietnam's world-renowned products
---

Vietnamese coffee being made using the iconic filter
Image credit: @lee_elvin
Vietnamese coffee is famous worldwide, so if you happen to fall in love with this beverage during your stay, why not take some home with you? You can find ground coffee readily available in every major city for a moderate price from VND150,000 (~USD6.44)/kg. 
For the most authentic taste, don't forget to also buy a "phin" (filter) to brew your coffee the way we Vietnamese do it: Put about 3 spoons of ground coffee in the filter, compress it with the built-in inner layer, then slowly pour boiling water in. You can then add condensed milk or sugar to your liking.

Image credit: @phohanoiffm
Trung Nguyen Legend is one of the most reputable brands to buy coffee from. Trung Nguyen coffee comes with a sweet aroma and strong taste, and the company has outlets all over Vietnam, so you shouldn't have trouble finding their products.
Where to buy:
In Hanoi
3 Hàng Bài Str., Hoàn Kiếm, Hà Nội

27 Lê Hồng Phong Str., Ba Đình, Hà Nội

19 Huỳnh Thúc Kháng Str., Đống Đa, Hà Nội
In Ho Chi Minh City
94 Nguyễn Thị Minh Khai Str., District 3, Hồ Chí Minh City

270 Bạch Đằng Str., Bình Thạnh District, Hồ Chí Minh City

219 Lý Tự Trọng, District 1, Hồ Chí Minh City
---
8. Ô mai – dried fruits marinated in salt and sugar
---

Image credit: nugget.im
Ô mai is a traditional Hanoian treat whose very name is enough to get many mouths watering. Many are made by marinating dried fruits in sugar, salt, and other spices, but these come in a wide variety of forms and flavors depending on the ingredients.
Some of the most common fruits used in ô mai are apricot, peach, kumquat, and mango, and they can be sweet, sour, salty, spicy, or any combination of these flavors. More often than not you won't be able to tell the flavor based on how the treats look. The only way to know for sure is to try, at which point the unique taste will probably have you exclaim "Oh my!" 
Ô mai can also be found in southern cities under the name "xí muội", though these often have a strong and sharp flavor, making them very different from the Hanoi variant. 
Most of the reputable ô mai stores are located in the Hanoi Old Quarter.
Some examples include:
Ô mai Hồng Lam, 11 Hàng Đường, Hoàn Kiếm, Hà Nội

Ô mai Vạn Lợi, 24 Hàng Da, Hoàn Kiếm, Hà Nội

Ô mai Tiến Thịnh, 21 Hàng Đường, Hoàn Kiếm, Hà Nội
---
9. Mực rim me – squid cooked in tamarind sauce
---

Image credit: @thienvoanh
A specialty of the central cities of Đà Nẵng and Nha Trang, mực rim me (squid cooked in tamarind sauce) is a snack favored by countless locals.

Image credit: @linh.mai.09102403
While the "tamarind" part in the name might have people expecting a sour taste, that's not the case. The cooking process also uses salt, chili, and other spices besides tamarind sauce, resulting in a mainly salty and spicy flavor. 
With every bite, you can feel the condiments slowly dissolving in your mouth, leaving behind the satisfyingly chewy squid. Think of it like beef jerky, but wetter and with a seafood taste. And just like with how Vietnamese people enjoy their beef jerky, you can squeeze some lime juice in for some extra sourness.
Price: From VND120,000 (~USD5.15)/0.5kg
Find this dish at:
Đà Nẵng:
Đại Lộc Phát Supermarket, 12 Hoàng Hoa Thám Str., Thanh Khê, Đà Nẵng

85 Nguyễn Văn Thoại Str., Sơn Trà, Đà Nẵng
Nha Trang
Đầm Market, Bến Chợ Str., Vạn Thạnh, Nha Trang
---
10. Mè xửng – an indispensable snack during afternoon tea
---

Image credit: @qwer5364
Originating from Huế, mè xửng is a chewy little finger food made from sesame caramelized in malt sugar into small bars. Sometimes, other ingredients such as peanuts are added for some crunchiness. 

Image credit: @ltbamboo
The moderate sweetness is best complemented by the tartness of tea, which is why mè xửng has become an indispensable part Huế residents' afternoon tea for generations.
Price: From VND20,000 (~USD0.86)
Find this at:
Mè Xửng Thiên Hương, 20 Chi Lăng Str., Phú Cát, Huế

Mè Xửng Nam Thuận, 136 Lê Duẩn Str., Phú Thuân, Huế
---
Vietnam souvenirs to take home
---
T-shirts and keychain souvenirs are well and good, but can get generic after you see one too many at a local market. The next time you are in Vietnam, keep an eye out for these only-in-Vietnam souvenirs to bring a touch of the country back with you.
For more memorable Vietnamese experiences, check out:
---
Cover image adapted from @paragon_na, @linhthocam, and Ngọc Hạ
Enjoying The Smart Local Vietnam? Follow us on Facebook and LinkedIn for more stories like this.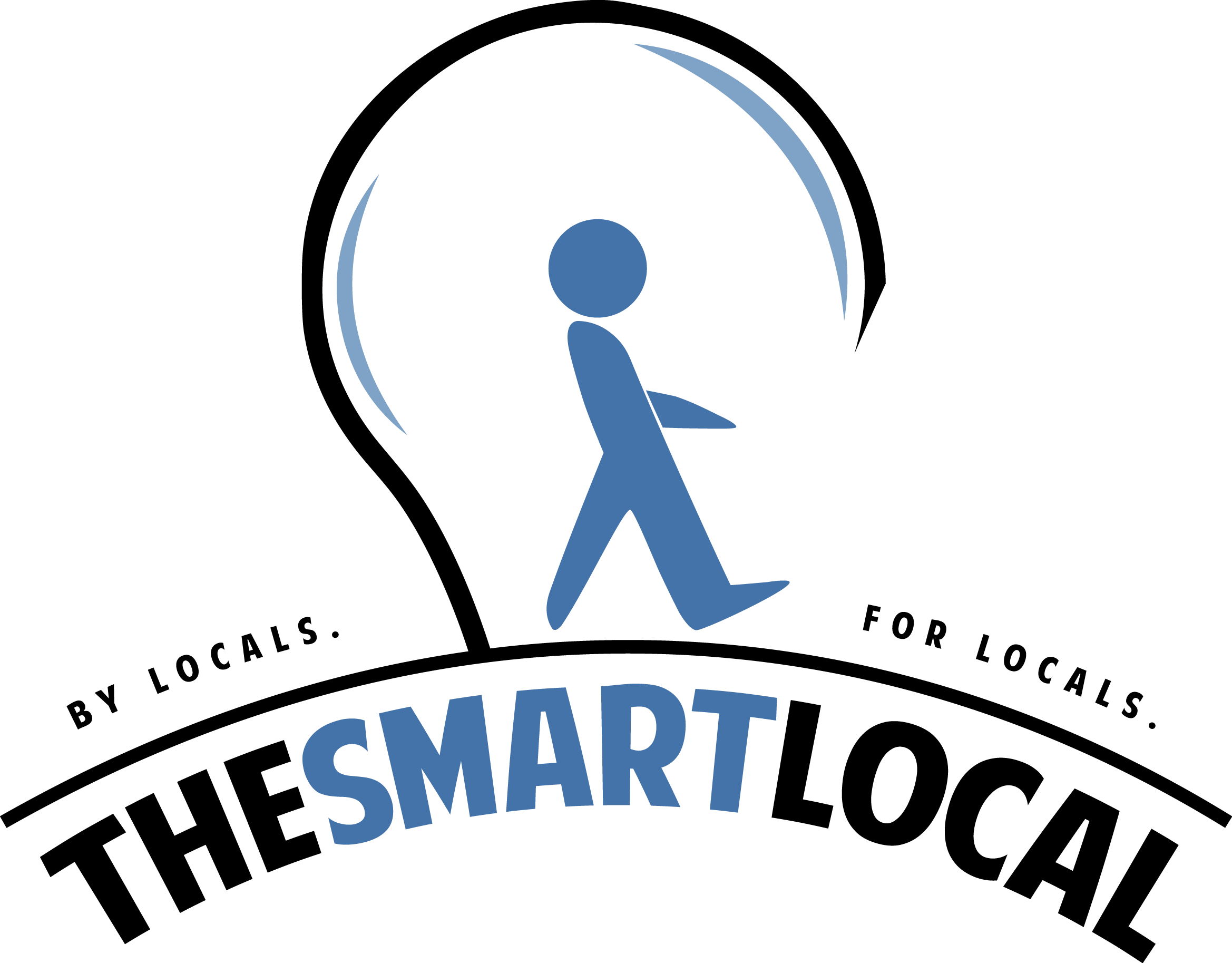 Drop us your email so you won't miss the latest news.