Things to do in District 5
---
District 5 is the core of the old Chợ Lớn area, a commercial and residential ward dedicated to Chinese immigrants in Saigon in the early 18th century before it was merged with Saigon. 
Packed with historical and cultural depth, it is considered the most well-preserved living museum of the old Saigon area – also known as Chợ Lớn. Until today, the term Chợ Lớn is still widely used among locals when referring to neighborhoods heavily occupied by Vietnamese Chinese communities. 
---
1. Eat Chinese food, from dim sum to dumplings
---

Hong Kong-style fried crab
Image credit: @quan5dininghouse 
There's an age-old saying known for those who are in Saigon and not sure where to eat: "Eat in District 5. Stay in District 3. Have fun in District 1." ("Ăn quận 5. Nằm quận 3. Xa hoa Quận Nhứt.") This saying basically means that District 5 is the best place for food, District 3 has beautiful streets and villas people wouldn't mind living next to, while District 1 offers a labyrinth of top-class entertainment.

Dim sum in District 5
Image credit: @eatingwithtitu
Restaurants run by the Chinese communities of District 5 show their long culinary history dating back for more than 1,800 years. 

Image credit: @h.29.8
Chinese food has a variety of unique flavors, cooking styles from different regions, rich meanings, and meticulous presentation. 
You'll be spoiled for choice with the food scene here, including the most authentic and possibly cheapest Chinese foods in town, sold by aunties and uncles on old food carts or in decades-old eateries. 
Some of the most iconic foods to sample include Peking duck, dumplings (har gow in Cantonese), and pork organ soups (phá lấu). The price range is between VND70,000-VND300,000 (~USD3.02-USD12.94) per dish.
---
2. Visit the Hào Sĩ Phường Alley (豪仕坊) for a glimpse of pre-war Cho Lon
---

Image credit: @im.phuc_vu 
District 5 is full of valuable historical monuments and age-old architecture in mazes of alleyways that survived wartime upheavals. 
Hào Sĩ Phường, or 豪仕坊, is one of these – a tranquil alley in District 5 over a hundred years old, it's where the old way of life is still maintained. 

Image credit: @lily_t.r.a.n_ 
The alley is made up of 2-storey apartment buildings housing small households, and still retaining old characteristics such as vintage balcony railings painted in blue, metal folding doors, altars on the exterior walls, clothes hanging between households, and Chinese verses on red paper displayed all over the place.

Image credit: @thienthichchup
Here you'll see glimpses of Chinese community life hidden behind nondescript gates: old women drying their hair in the wind, old men sitting at a checkerboard playing chess, and children riding bicycles all around. 
Address: 206/17 Trần Hưng Đạo, Ward 11, District 5, Ho Chi Minh City 
---
3. Visit Chinese pagodas and communal houses
---

Thiên Hậu pagoda
Image credit: @hoangluu2204 
As the heart of the Chinese community, District 5 is naturally also home to the most well-preserved pagodas, temples, and communal houses in Saigon. 

Image adapted from: @amydang18_
Pagodas are a well-known sight all over Vietnam, but communal houses are less familiar to visitors. Since the 18th century, the Chinese community in Vietnam developed rapidly and regularly hosted meetings in their ethnic groups' communal houses to discuss community affairs.

Nghĩa An communal house -義安會館 
Image credit: @h_sdwsk 
For example, the Nhị Phủ temple was the communal house of the Fujian community, while Nghĩa An temple was the common property of the Teochew community. 
Start your visit at 264 Hải Thượng Lãn Ông Street, where the  Nhị Phủ temple and communal house built in the 17th century witnessed the 2nd largest wave of Chinese settlement in Vietnam in the 18th century.

Nhị Phủ Temple
Image credit: @tiensaggitarius
Unlike other pagodas in Chợ Lớn worshipping Tianhou (also known as Mazu, the goddess of the sea), or Guanyu (a legendary military general), this temple is dedicated to the god of wealth Ông Bổn from the Han dynasty. 
Made of brick around a wooden frame, it boasts curved tiled roofs and plenty of bas-reliefs, and will give you a glimpse of the way of life in Chợ Lớn centuries ago.
Nhị Phủ temple and communal house
Address: 264 Hải Thượng Lãn Ông, Ward 14, District 5, Ho Chi Minh City
Opening hours: 7AM-6PM, Daily
Nghĩa An temple and communal house
Address: 676 Nguyễn Trãi, Ward 11, District 5, Ho Chi Minh City
Opening hours: 7AM-6PM, Daily
---
4. Shop for Eastern medicinal herbs
---

Dũ Hưng medicinal store on Hải Thượng Lãn Ông Street
Image credit: @ledangkhoa.ldk
For those with mild ailments or who are looking to explore another traditional side of Chinatown, District 5 also has plenty of shops selling Eastern medicine.
Lương Nhữ Học street is among Saigon's most popular places to buy Eastern medicinal herbs, while Hải Thượng Lãn Ông Street is Vietnam's largest hub for these herbs. 

Hạnh Đức Đường medicinal store on the ground of a colonial apartment building
Image credit: @jia.roo
These streets are lined up with mom-and-pop shops dedicated to selling all manner of traditional herbs, from gotu kola to astragalus to ginseng.
---
5. Check in at the Lantern Streets in the evening for souvenir shopping
---

Image adapted from: @Cholondowntown
Visit Hải Thượng Lãn Ông and Lương Nhữ Học Street, and you'll be greeted with a maze of shops selling all types of lanterns, Chinese ornaments, and calligraphy paintings. 

Image credit: @nuchita_omega
On special occasions such as the Moon Festival or the Lunar New Year, the street is awash with red colors from a plethora of lanterns and red verses spilling onto the streets.
Come a few days to weeks in advance before these occasions to get these celebratory items. Here's a mid-autumn festival toy shopping list so you'll know what to take home. 
---
6. Visit St. Jeanne d'Arc Church and Cha Tam Church for some tranquil sights
---

St. Jeanne d'Arc Church
Image credit: @iceicethailand
There are plenty of churches in District 5, but the St. Jeanne d'Arc Church that's been around since 1928 is probably the most majestic in size and design. Situated on 116A Hùng Vương Street facing 6 crowded junctions, it's not difficult to spot the church as one enters the centre of District 5.

Built in Romanesque style, the church features a length of 60 meters and width of 16 meters with a high vaulted nave. It has a 47-meter-high bell tower consisting of five bells, all imported from France.

Those who are keen to attend masses in the church can drop by at 5AM, 7AM, 9AM, or 4PM on Sundays. 

Cha Tam Church
Image credit: @medeschen
Located on 25 Học Lạc Street, the architecture of Cha Tam Church is a unique blend of Roman and Chinese vernacular elements.  
Despite the sweeping use of Romanesque elements in its architecture, one can still see Chinese influences here, such as yin-yang tiled roofs, three-gate entrance, a Chinese pavilion in the courtyard, Chinese characters engraved on the church wall, and the four main pillars in the chapel painted red – not a popular color in Catholicism. 

Image credit: @alex_creative_director 
Cha Tam Church also holds historical significance. In 1963, Ngô Đình Diệm, the president of South Vietnam, and his brother offered their last prayers here before they were killed by coup d'etat forces moments later. 
---
7.  Tour a Muslim mosque & dine at a halal restaurant
---

Image credit: TripAdvisor/TRANDUCDANTHINH
There aren't many Muslims in Vietnam, which makes the existence of an Islamic mosque in a a neighborhood steeped in Chinese culture even more surprising. The mosque is situated next to Xã Tây market and easy to find. 

Image adapted from: TripAdvisor/Nigel G
Built in 1932, the mosque functioned as a place of worship for South Indian and Cham Muslim communities living around the Chợ Lớn area back then. 

Image adapted from: Mohammad Ori Yar
It has a main hall, a verandah, administrative offices, and a small pool for worshippers to perform their wudu cleansing rituals before prayer. If you're feeling peckish, check out Halal 641 Muslim, also in the compound, for some delicious Malaysian dishes prepared by ethnic Cham cooks.   

Goat curry and prata
Image credit: Thanh Huynh
Address: 641 Nguyễn Trãi, Ward 11, District 5, Ho Chi Minh City
Opening hours: 8AM-8PM, Daily
Telephone: 028 3950 8661
---
8. Attend Yuan Xiao Jie (Tết Nguyên Tiêu) – the Lantern Festival parade 
---

Image credit: @mwolf33
Not only does the Lantern Festival (Yuan Xiao Jie in Chinese or Tết Nguyên Tiêu in Vietnamese) receive massive popularity in Chinese-speaking countries, but it is also considered a national heritage festival in Vietnam.
In celebration of the first full moon after the Lunar New Year, the Lantern Festival usually falls in February or the first week of March, and is also the most anticipated festival following the Lunar New Year or Tet holiday. 

Image credit: @tonytengteng
The parade takes place mainly on the streets of the District 5, District 6, and District 11 areas colloquially known as Chợ Lớn. 
Normally lasting 2 days, the Lantern Festival parade boasts lion dance performances from various lion dance clubs in the city, as well as Chinese processions featuring locals who dress up in Chinese costumes representing different Chinese dialect groups, or like famous Chinese mythological figures such as Sun Wu Kong (the Monkey God), Zhu Ba Jie (the pig deity), and Guan Yu (the military general).

Lanterns adorning Nghĩa An communal house during the festival
Image credit: @d.c.khang
This annual parade is so anticipated that it draws thousands of people from other districts looking to get a glimpse of Chinese culture all the way to District 5 every year. 
---
9. Having an authentic Chinese dining experience at An Duyên – Chợ Lớn
---

Image credit: @anduyen.Chợ Lớn
District 5 is packed with restaurants, but not many feature a strictly Chinese-themed dining space like An Duyên-Chợ Lớn.

Image credit: @hanhtinhso23

Booth sofas and red metal chairs, red pendant lamps with warm lighting, vintage movie posters, a food cart built in traditional Chinese style, and the bar seats here all remind us of Hong Kong in the last century.  

Sandwich and boiled egg combo
Image credit: @hanhtinhso23
The restaurant serves an extensive menu of Chinese delicacies with vegan-friendly options, from stir-fried Hong Kong bok choy (VND55,000,~USD2.37), to Fujian noodles fried with vermicelli and shrimps (VND115,000,~USD4.95).
Early visitors can have a Hong Kong-style breakfast here with a buttery sandwich coated with cade paste coupled with boiled eggs, and a cup of tea. 
For more Hong Kong-themed dining in Saigon, check out our Hong Kong-themed restaurant guide here.
Address: 15 Trần Diện, Ward 10, District 5, Ho Chi Minh City
Opening hours: 7AM-1PM | 5PM-10PM, Daily
Telephone: 028 6298 8668
---
10. Drink coffee at Cam Cam Kafe with a view over a Fujian communal house
---

Image adapted from: TripAdvisor/thanhtung d 
Cam Cam Kafe doesn't have an impressive Chinese-themed setting or a specially curated selection of drinks, but it holds the distinction of a unique view over Ha Chuong temple and communal house, a Fujian-style structure built in 1807.
Hidden on the 2nd floor of a colonial apartment building, Cam Cam Kafe offers a tiny and serene space with balcony seating. 

Image credit: TripAdvisor/Celine
From the balcony, guests can enjoy what can't be seen from a pedestrian viewpoint: an extensive range of tiled roofs with a shade of orange, articulately adorned with various figurines and motifs on the edges.  It's the orange color of the roofs that inspired the name of the coffee shop, as "cam" means orange. 
Apart from the unique view, the coffee shop also displays a good selection of vintage books for guests to read, knick-knacks of the bygone days, and a nice music playlist.

The shop's menu runs from coffee to juices to yogurt to cocktails and wine. You can beat the afternoon heat with lime juice (VND30,000, ~USD1.29), or jazz up the evening with a shot of vodka (VND70,000, ~USD3.01).

Image adapted from: Cam cam kafe
Address: 806/5e Nguyễn Trãi, Ward 14, District 5, Ho Chi Minh City
Opening hours: 9AM-10PM, Daily
Telephone: 098 809 80 10
---
11. Sing your heart out at ICOOL Karaoke
---

Image credit: Karaoke ICOOL

To have a ball of a time with your friends and family after a full day exploring Chợ Lớn's heritage, check out ICOOL Karaoke. 
There are many karaoke studios in Saigon, but ICOOL Karaoke is the first karaoke studio decked out in Chinese-themed decor: numerous Hong Kong street-themed neon signs, vintage photo prints all over the walls, and muted lighting effects.
The studio has over 20 private singing rooms, each fitting up to 50 people. With a selection of state-of-the-art speakers such as JBL, BIK, mic BETA 3, MAINGO, and games such as billiards and drinking wheels, guests can enjoy the ultimate party experience here. A 1-hour singing package in a room ranges from VND160,000 to VND220,000 (~USD6.89-USD9.48).  

Image credit: Karaoke ICOOL
If you're not a partier and looking for a frills-free singing experience to blow off some steam, head to one of the air-conditioned karaoke booths that are solo singer-friendly and charge by the quarter- or half-hour. 
Address: 878 Nguyễn Trãi Ward, Ward 14, District 5, Ho Chi Minh City
Opening hours: 9AM-3AM, Daily
Telephone: 1900 779 936
---
12. Have a haircut at A Xúc Barber Shop (Tiệm hớt tóc A Xúc)
---

In the collage: HK actors Raymond Lam, Chow Yun-Fat, Joe Ma, Nicholas Tse, and Bowie Lam.
Image credit: Chợ Lớn Downtown
If you're a guy looking for a cheap haircut in a renowned barber shop steeped in retro vibes, drop by A Xúc Barber Shop. 
Situated on the 2nd floor of An Bình apartment building in District 5, this barber shop is obscured from public view but renowned among the Chợ Lớn community after over decades of operation.


Image credit: Chợ Lớn Downtown
Without trying to draw customers with high-end facilities or advertising, A Xúc barbershop doesn't even have social media and has a humble appearance that can hardly be found anywhere else in Saigon nowadays.


Hair shaving brush, hair spray, straight razor, lice removal tools, and ear wax removal tools.
Image credit: Chợ Lớn Downtown

A Xúc Barber Shop charges only VND15,000 (~USD0.64) for a haircut, which is surprisingly low. These days, a man's haircut in any barber shop in Saigon nowadays ranges from VND30,000-VND100,000 (~USD1.28-USD4.27). 

There's always a sweeping sense of intimacy in the barber shop, as both the barbers and their loyal customers tend to communicate in Chinese languages here.  
---
13. Buy fabrics at Soái Kình Lâm textile market
---

Image credit: @aeredy
The next time you plan to get a tailored áo dài, cheongsam, or menswear for a formal event, add Soái Kình Lâm Market to your go-to list for fabrics. Soái Kình Lâm Market is the oldest and largest textile market in Saigon, open since 1989, and fondly named the Silk Road. Its clientele includes tailors, customers buying fabrics for áo dài, performers, and wholesale traders from nearby provinces. 

Image credit: @goddesskimmie 
The market is made up of nearly 100 stalls selling a wide variety of fabrics such as linen, cotton, silk, and brocades. Prices range from less than USD1 to over USD20 per meter. 

Image credit: @chuyencuacucai
What's unique about this market is that each stall sells only one particular fabric type. For example, some sell only silk while others specialize in brocade or velvet. If you ask the merchants where to buy a certain type of fabric, they will point you straight to the stall that sells it, so you won't spend too much time searching.
The market is situated in an old corner of Trần Hưng Đạo Street, so you'll see many stalls in colonial shophouses here that still retain many elements of the past.
Address: Đồng Khánh Plaza, 481 Trần Hưng Đạo, Ward 14, District 5, Ho Chi Minh City
Opening hours: 7AM-4.30AM, Daily
---
14. Find affordable goods at An Đông Market
---

Image credit: @cholondowntown
If you want to negotiate to your heart's content with every purchase, the only place where you can do so is in a market, where vendors are open to bargaining. 

Image credit: @shauna7604
At An Đông Market, one of the largest wholesale markets in Saigon since 1951, you'll find a dizzying array of goods, from dry food to cooking ingredients to fashion. 

Image adapted from: @gareths.negative
The most frequented area here is the fashion zone, famous for selling some of the cheapest fashion selling a wide array of textiles and clothes, ranging from casual wear to business wear to shoes to ready-made áo dài. 
Compared to the more renowned Bến Thành Market and Bình Tay Market, An Đông market offers many items at a slightly lower price point (about 5%-10% cheaper). It is also frequented by fashion shop owners looking for a good deal with their bulk purchases, so try to haggle a little like they do when purchasing anything here.

Image credit: @mrshungryghost
If you are not fluent in Vietnamese but have a good command of Mandarin or Cantonese, you can still have a good bargaining session at An Đông Market as most of the vendors here, if not all, are of Chinese origin and able to communicate in Chinese languages. 
We recommend always shopping on a full stomach so your mental faculties are at full power. Before heading for the clothing vendors, you can visit the food court on the ground floor to sample a myriad of Vietnamese-Chinese comfort foods such as pho, crepes, dumplings, and desserts. 
The market also sells a well-curated selection of dry fruits, tea, and coffee beans that you can fill your pantry with. 
Address: 18, 34-36 An Dương Vương, Ward 9, District 5, Ho Chi Minh City
Opening hours: 5.30AM-8PM, Daily
---
15. Shop and watch folk art performances at Garden Mall
---
Image credit: The Garden Mall
The Garden Mall has a gamut of F&B offerings, from Korean BBQ to Japanese food to Taiwanese milk tea. You can even enjoy authentic  Chinese cuisine in the comfortably air-conditioned Cocochin Chợ Lớn food court.
Brand-savvy fashionistas can see the latest from Nike, Charles & Keith, PUMA, Adidas, and more here. But the most unique part about the mall has to be Théatre de Chợ Lớn, a theatre that regularly features Chinese and Vietnamese folk performances. 
Image credit: The Garden Mall
After a full day of fun shopping and eating here, you can visit the theatre and enjoy a fun show at this inclusive theater – the first located in a city mall in Saigon. Prices vary by performance.
If you're interested in checking out more malls in Ho Chi Minh City, we've got you covered here. 
Address: 190 Hồng Bàng, Ward 12, District 5, Ho Chi Minh City
Opening hours: 10AM-10PM, Daily
Telephone: 0888 938 855
---
Things to do in Saigon's District 5
---
Home to Saigon's largest Vietnamese-Chinese community, District 5 is where you can discover vibrant Chinese and Cantonese influences in the city.
From centuries-old historic gems to traditional Chinese dishes with a Vietnamese twist, District 5 has a lot to offer history buffs and local foodies.
Also check out:
---
Cover image adapted from: @tonytengteng, @h_sdwsk, and @quan5dininghouse 

Enjoying The Smart Local Vietnam? Follow us on Facebook, Telegram, Instagram, and LinkedIn for more stories like this.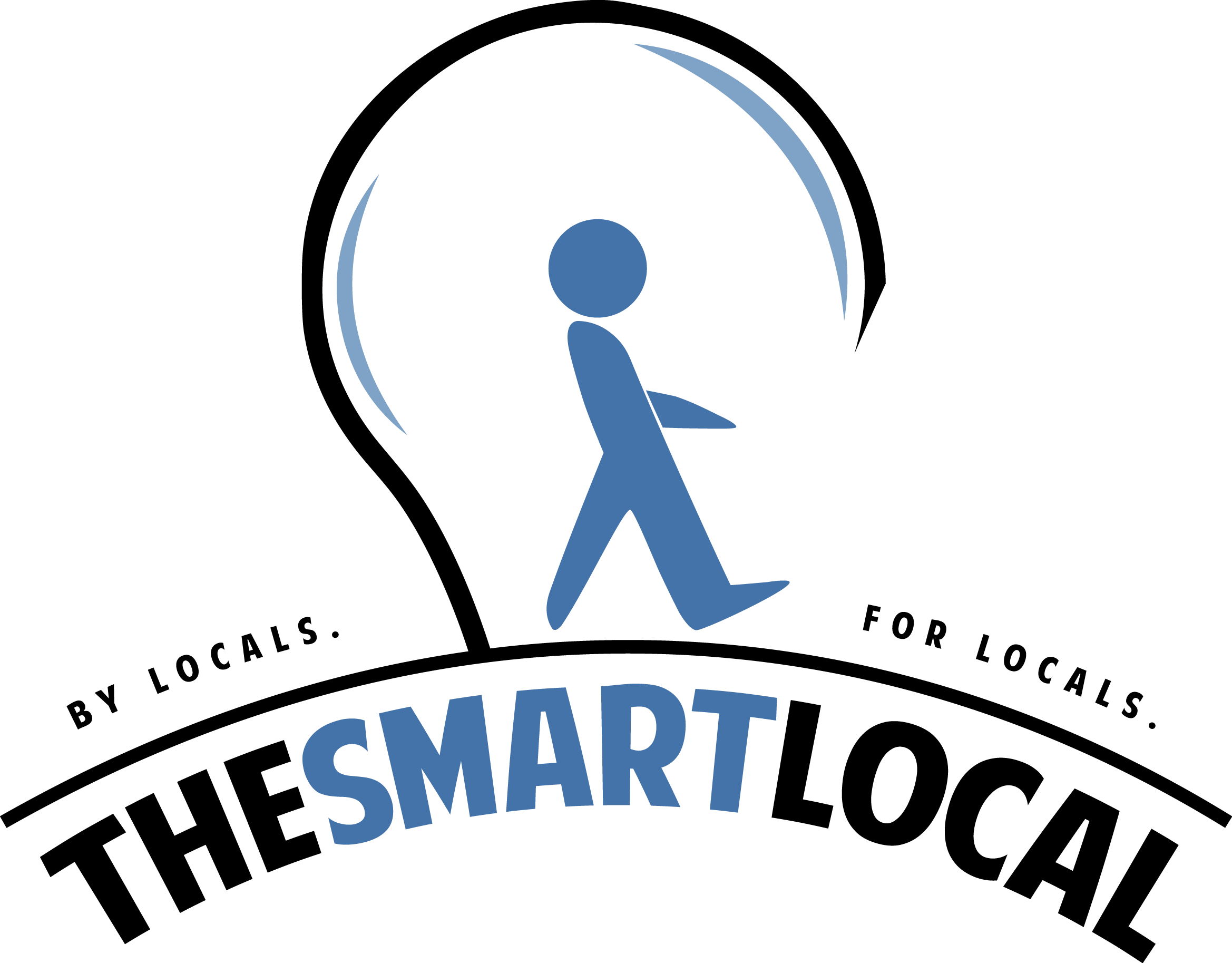 Drop us your email so you won't miss the latest news.