Saigon restaurants with delivery & takeaway services
---
Even though F&B spots in HCMC are now back to regular business, many are still just one call away for those who prefer takeaway and delivery meals for peace of mind in the pandemic.
Do note that delivery guidelines may differ across districts and different restaurants have their own shipping policies, so shipping availability and fees may vary depending on your address.
Now without further ado, set your table and get ready to order from these culinary gems. 
---
1. Cơm Gà Đông Nguyên – selling top-notch chicken rice since 1945
---

Image credit: Cơm Gà Đông Nguyên – 東源雞飯 · 
If you ask any Saigon locals where to go for the best chicken rice, many will direct you to District 5 – a treasure trove of age-old eateries selling Cantonese-style chicken dishes.
And in District 5, the nominees for the best Chicken Rice Awards always include Cơm Gà Đông Nguyên – an 76-year-old eatery selling appetizing chicken dishes at affordable prices.

Image credit: Dinh Duong

From VND68,000 (~USD2.99), you can enjoy a tasty slab of well-marinated, tender steamed or deep-fried chicken that comes with a big portion of aromatic rice cooked with chicken broth.   
For a change from the usual go-to, you should check out the complex and innovative cơm heo quay khoai môn hấp chao đỏ (VND84,000, ~USD3.69), which is rice served with pork grilled with taro and steamed with fermented bean curd. 
Cơm Gà Đông Nguyên is available on mobile food ordering apps such as Shopee and Grab. You can also call in to order.

The eatery's operating hours are from 9.30AM-8PM, but it tends to sell out before 5PM so don't hesitate to place your order before this time if you don't want to miss chicken rice for your dinner. 
Operating hours: 9.30AM-8PM, Daily
Telephone: 1900 066663
Website
---
2. Pizza 4P's – a wide assortment of frozen pizzas and pastas
---

Crab Spaghetti and pizzas
Image credit: @pizza4p_delivery.vn
Whether you're craving a flavorful, meaty slice of margherita pizza (VND220,000, ~USD9.67) topped with cheese and fermented pork sausage or a mouthful of creamy crab spaghetti (VND233,000, ~USD10.24), Pizza 4P's has got you covered.

Image credit: Pizza 4P's
This renowned pizza house offers a wide variety of calorie-laden frozen pizzas and pasta fit to cook at home, such as the salty-sweet and mayonnaise-flavored teriyaki pizza (VND200,000, ~USD8.79), the creamy salmon fettuccine (VND174,000, ~USD7.65) and the crunchy yet tender oven-baked German potatoes (VND58,000, ~USD2.55).
Because Pizza 4P's is short-handed for now because of the Covid-19 pandemic, its hours also vary between branches in different districts. Please follow Pizza 4P's Facebook page for updates on the operation times of different branches. 
Check out what to order on its website here.

Telephone: (028) 3622 0500
Website
---
3. Tokyo Deli Sushi – a broad array of Japanese comfort food
---

Image credit: Tokyo Deli Sushi

From the creamy crab salad gunkan sushi (VND48,000, ~USD2.11/2 pieces) to the fatty salmon skin maki rolls (VND83,000, ~USD3.65/8 pieces) to the refreshing, savory bite-size bits of raw squid (VND66,000, ~USD2.90/5 pieces) for fans of sashimi, Tokyo Deli Sushi is well-placed to deliver Japanese comfort food to your doors.


Image adapted from: Tokyo Deli Sushi
Aside from sushi and sashimi, you can also order a broad array of Japanese food such as bento, udon, and hotpot via Tokyo Deli's online ordering platform. 
Operating hours: 11AM-10PM, Daily
Telephone: 1900 234 504
Website
---
4. San Fu Lou – dim sum combo from VND119,000
---

Image credit: San Fu Lou

For a sumptuous Cantonese dining experience in your own home, San Fu Lou should be your next move with its astounding collection of nearly 1,000 dishes. 
The ultra-popular Cantonese food house is offering bundled meals from VND119,000 (~USD5.23). 

Image credit: San Fu Lou
Dimsum-wise, customers can choose from one combo featuring 6 pieces of steamed shrimp, 6 pieces of steamed crab sticks with shrimps, or 6 pieces of shumai with caviar, ground mushroom, and crab wrapped inside.

Char siu wonton noodle soup
Image credit: San Fu Lou
The VND119,000 combo also applies to noodle dishes, featuring tasty options such as char siu wonton soup, dry noodles with shrimp dumplings, dry noodle with sauce-stirred char siu, and dry noodle with sauteed dumplings. 
One combo comes with a drink of your choice, such as iced coffee and atiso tea.
Those who prefer to order a la carte can check out the menu here.
Operating hours: Wed–Thu 7PM-12AM | Fri & Tue 7AM-3AM | Sat–Mon 7AM-11PM
Telephone: 0938 687 689
Website
---
5. Baba's Kitchen – quality Indian, Sri Lankan, and Thai food
---

Idli dish
Image credit: Baba's Kitchen – HCMC
When we research for the best places for Indian food in Saigon, Baba's Kitchen is always among the top contenders because of its spacious dining space, top-notch service, and lip-smackingly good food. 
Thankfully, the beloved shrine to Indian delicacies is still up and running. 

Indian tikka rolls
Image credit: @babaskitchenvn
Baba's Kitchen also whips up plenty of tasty Thai and Sri Lankan dishes, so get your notebook ready to jot down your preferred dishes before you get overwhelmed with too many options when ordering.
As a regular diner at Baba's Kitchen, I strongly recommend the creamy and savory butter chicken curry (VND135,000,~USD5.82) with cheese naan, a baked flat bread (VND70,000,~USD3.08). The aromatic, spicy, and buttery fish tikka masala (VND140,000,~USD6.15) featuring tender fish fillets bathed in cashew gravies is also a great choice for any meal of the day.
Vegetarians will enjoy chowing down the nutty, flavorful Aloo Chana (VND105,000,~USD4.53), which features chickpea curry with potatoes.
Baba's Kitchen requires a minimum order of VND300,000 (~USD13.18), and delivery charges may apply.
Remember to place your online orders here before 9.30PM and call-in orders before 10PM.
Operating hours: 11AM-10.30PM, Daily
Telephone: 0283 744 6897
Website
---
6. Basta Hiro – Japanese-style Italian food
---

Vongole Rosso Spaghetti
Image credit: @bastahiro
Serving Italian cuisine whipped up with Japanese recipes, Basta Hiro is now offering delicious fusion combos for delivery. 
Whether it's the decadent and creamy egg spaghetti (VND154,000, ~USD6.77) or the crusty parma ham pizza (VND275,000, ~USD12.08) topped with thinly sliced salty ham, the house has enough food items to keep you coming back for more. 

Fondant chocolate
Image adapted from: @bastahiro
To end your meal on a sweet note, order fondant chocolate (VND66,000, ~USD2.90). 
The prices of the menu items are not inclusive of the 10% value added tax.
You can order from Basta Hiro via mobile apps such as Shopee, Grab, or on the restaurant's website here.

Addresses: Basta Hiro – Saigon Centre
L3- 26, tòa nhà Saigon Centre, 67 Lê Lợi District 1
Basta Hiro – Estella Place
L1 – 05 Estella Place, 88 Song Hành, Phường An Phú, District 2
Basta Hiro – Vincom Center Đồng Khởi
B3 – 06 Vincom Centre Đồng Khởi, 72 Lê Thánh Tôn, District 1
Basta Hiro – Vincom Mega Mall Thảo Điền
L4 – 12 Vincom Mega Mall, 161 Xa Lộ Hà Nội, District 2
Operating hours: 11.30AM-1.30PM | 5PM-8PM, Daily
Telephone: (028) 3821 8849 (Saigon Centre), (028) 3519 3366 (Estella Place), (028) 3822 6999 (Vincom Center Đồng Khởi), and (028) 3823 1888 (Vincom Mega Mall Thảo Điền)
Website
---
7. Vua Cua – specializing in crabs only
---

Image credit: Vua Cua

Vua Cua, a local paradise of prized crustaceans and shrimps sold at affordable prices, is well-placed to deliver all types of crabs to your table. From VND165,000 (~USD7.25), customers can still chow down the roe of a freshly made Cà Mau crab thoroughly marinated with home-made sauce, weighing around 300 grams.

Image credit: Vua Cua
For a dish suitable for two, we recommend you upgrade to a meaty crab weighing 650 grams (VND550,000, ~USD24,17) cooked on the spot with a sauce of your preference. 
If you're feeling generous, don't hesitate to go with a 2KG King crab (VND3,245,000, ~USD142,59), which can be split into three or four different dishes and is good for a lavish family dinner. 
Address: Various locations
Opening hours: 10AM-11PM, Daily (restaurant  hours), 10AM-9.30PM (delivery hours)
Telephone: 1900 633387
Website
---
8. Prem Bistro & Café – plenty of vegan options
---

Chickpeas burger
Image adapted from: Prem Bistro & Café
Offering a good selection of meat-free dishes, Prem Bistro & Café is quite popular among local vegetarians.
Today, its online platform allows local foodies to order their favorite plant-based dishes for delivery. 
Meaty, buttery, and flavorful, the chickpeas burger (VND152,250, ~USD4.38) consisting of pan-seared chickpeas patties dressed with red onions, arugula, melted cheddar cheese, yogurt, and black sesame sauce, makes a hearty and wholesome brunch for a midday hangout. 

Mushroom quesadillas
Image adapted from: Prem Bistro & Café 
Mushroom quesadillas (VND168,000,~USD7.38), an equally captivating dish of Mexican origin, will not disappoint with its complex feature of aromatic baked flatbreads stuffed with mozzarella, cheddar cheese, capsicum, and mushroom.  
The house accepts pre-orders only so remember to place your orders one day in advance.

Opening hours: 10AM-3PM | 5PM-10PM, Daily
Telephone: 028 6279 9920
Website
---
Support local restaurants, and remember the Saigon F&B workers who passed during the pandemic
---
Over the past four months, thousands of Saigon residents have died, many of whom were people working in F&B establishments. We'd like to take a moment to remember Saigon restaurateurs and staff members who fearlessly fired up their kitchens during the pandemic to support frontliners and the vulnerable.
Many had contracted Covid-19 while nobly serving us, and fallen. They will never be forgotten, nor will their legacies of courage and compassion.
For restaurant owners, it's not easy to hit the ground running again with all the financial challenges and restrictions of this period. That's why we are glad to see a number of culinary haunts getting back on their feet and reopening for delivery again.
We wish local F&B workers all the best with their grand reopenings, and may their businesses prosper. 
Also check out:
---
Cover image adapted from: Vua Cua, Prem Bistro & Café, and @pizza4p_delivery.vn
Enjoying The Smart Local Vietnam? Follow us on Facebook, Telegram, Instagram, and LinkedIn for more stories like this. If you have a story to share, email us at pressvn@thesmartlocal.com.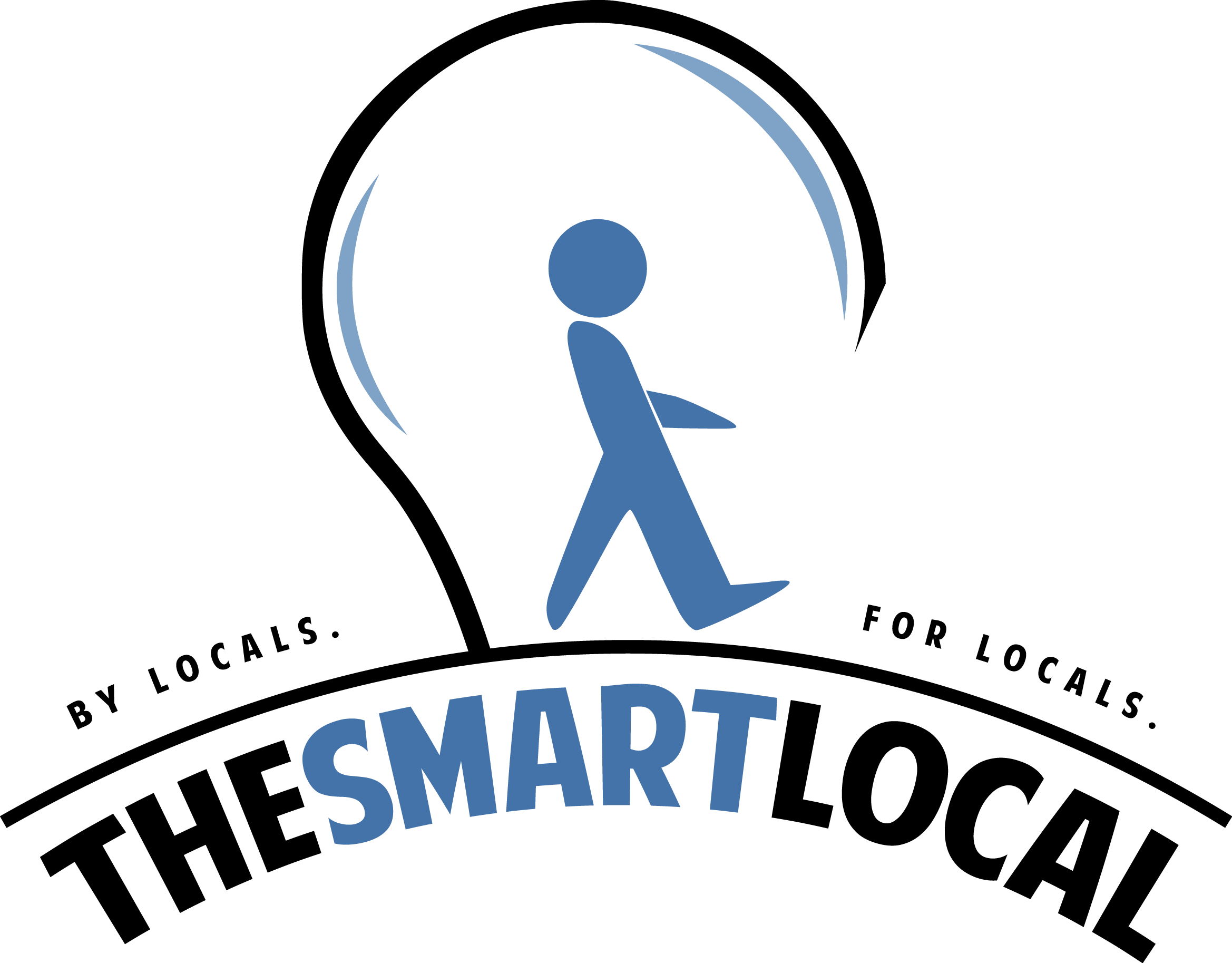 Drop us your email so you won't miss the latest news.