Life isn't always bleak in Saigon, because we have resilient people
---
Every aspect of Ho Chi Minh City, Vietnam's largest city and commercial center, has been transformed, thanks to the global pandemic. Overnight, the city that was always running with energy and motion sunk into stillness and uncertainty.
For the past 2 months, I have been waking up to an empty city bathed in deafening silence. Hardly any sounds reach me except for ambulance sirens, which trigger fresh horror every time they go off. 
They have become poignant reminders for us Saigon residents of the pricelessness of being alive. However, with every challenge comes an opportunity, and with every loss, revelation.
Amidst the bleak daily caseload numbers, here are some things I've learned to be grateful for, and why I'm confident things will get better if we stay resilient.
---
Saigon has never been this quiet, but it's a good time for self-reflection
---

Image credit: Thanh Nien
Saigon's roads are no longer what they used to be. No neon signs beckoning visitors. No familiar hoards of office people milling about the streets for lunch in the crowded city centre.
Before the pandemic struck, this was every commuter's dream. But now, the weight of reality has finally set in.

Image credit: Thanh Nien
In truth, I miss the sight of congested roads daily – the incessant motorbike honks which fed into the noise pollution and traffic I once described as the "worst in the country".
A part of me even misses the sight of spa staff vying for attention along Le Thanh Ton's sidewalks.

Image credit: Soha
It now seems that all that made Saigon the busy city it has been for centuries has vanished into thin air.

Bui Vien, Saigon's largest entertainment hotspot, is completely empty
Image adapted from: Vietnamnet
When Bui Vien stopped blasting fiery tracks after sunset, and the Old Market no longer smelt of freshly butchered meat, all that remained in Nguyen Hue was the gentle sunlight gilding our skyscrapers. Like a sigh, the buildings exhaled an inscrutable sense of emptiness and loss.
The only thing I'm grateful for, is that during rush hours, you can now cruise the usually crowded roads without a commuter sharing your lane, taking in the serene beauty of the city that never sleeps.
I hope, like with all naps, that my Saigon will come alive once more, someday soon.
---
Ambulance sirens foreshadow cases but mean medical assistance
---

Image credit: Dan Tri
When you're in Saigon, you can guess how the Covid-19 situation is progressing based on the number of times you hear ambulances passing by.
I personally don't count, because I hear them every 10 to 15 minutes. With each passing day, the frequency increases and the caseload climbs.

Image credit: Bao Gia Lai
When the sirens go off, you know the ambulance is coming for someone who's just been found infected. 
Every time I hear an ambulance passing by, my heart seems to beat in time, due to the variety of dreadful situations the sound foreshadows. 

Image credit: Bao Gia Lai
Many of us can't help but wonder if it's coming our way, while some have readily packed their belongings – just in case.
As harrowing as this sounds, hearing ambulance sirens every day is nothing compared to waking up to medical workers knocking on your door.
---
We're thankful, but worried when medical workers show up to help us
---

Image credit: Dan Tri
"When we wake up tomorrow, we should be grateful that no medical workers show up at our door yet," is a saying that has been circulated widely among Saigon residents as of late.

Image credit: Dan Tri
While we should be optimistic about Covid-19 treatment and recovery, I'm also acutely aware of how deadly this virus can be. I remain thankful for our frontliners' sacrifices, and that I haven't had to call on them for assistance just yet.
---
Frequent mass-testing is exhausting but keeps us safe
---

Image credit: Thanh Nien
Within a duration of less than one month, I was summoned to do Covid-19 swab tests twice as the daily caseloads continued climbing. 

Image credit: Thanh Nien
I was in the queue with many other people, whose anxiety and fear were palpable even when our faces were shielded by face masks. Nobody said anything, but we all looked like we had the same question, "How did it come down to this?"
The post-test wait was equally excruciating. I recall fixing my eyes on my phone for the first 24 hours after the test, praying that I wouldn't receive a call or text notifying me that I was infected. 
At some point, my fear got so intense that even a promotional SMS notification made my heart pound.
Thank God, I tested negative – twice. 

Image credit: Thanh Nien
But like every other Saigon resident, though I understand the importance of the process, I crave a return to normalcy and no more requests for Covid-19 tests from authorities ever again.
---
Dine-ins and take-outs are out of reach, so everyone learns to cook
---

Image credit: Du Lich Festival
Drinking or buying coffee from our favorite cafe while looking at the bustling streets is a Saigonese morning ritual that many locals enjoy.

Image adapted from: Afamily
Unfortunately, the coronavirus pandemic has outlawed this practice – along with the act of getting take-outs.
With neither dine-ins nor take-outs available, what about the many city hustlers not used to cooking at home?
A positive trend sparked by the latest outbreak is that many young citizens have ordered kitchen tools online to begin learning how to cook from scratch to pass the time.

Image credit: VnExpress
For this reason, I'm thankful that I already knew how to cook.
That said, being a full-time stay-home-chef entails needing fresh ingredients and supplies to make my own food.
But grocery shopping hasn't been easy due to Covid-19 restrictions and limited food supplies.
---
Getting groceries is no longer easy-peasy, but at least we can afford them
---

Shoppers waiting to get inside a parking lot at a supermarket 1 day before Decree 6 took effect
Image adapted from: Dan Tri
Securing fresh groceries these days is like conquering a survival RPG. Since all wet markets have been shut down to curb the spread of the virus, most Saigon residents resort to shopping online or at supermarkets.

Grocery shoppers queue to get inside a grocery store
Image credit: Dang Cong San Tp Ho Chi Minh 
For many of us, lengthy waits at essential stores and price markups have become symbols of how drastically Covid-19 has altered our lifestyle.
Before Covid-19, we used to get in line to make payments after shopping. Now, we have to get in line in order to enter.

Image adapted from: Dan Tri
With preventive measures in place, only a number of people are allowed to get into any store at any given time. It means that the length of one person's shopping time relies heavily on another's. 

Grocery shoppers waiting to make payment
Image credit: Zing News
Even though our city's leaders have assured us that there'll be no shortage of food, many people can't help but engage in the panic buying of supplies.

Image credit: Zing News
It's not uncommon to see no eggs, meat, or vegetables left on the shelves. Perhaps it is this fear of staring at blank shelves after a 15-minute wait at the entrance that induces many people to buy more than they need.
This problem is amplified by the rising grocery costs in some supermarkets, especially for essentials such as vegetables or meat. 

Image credit: Dang Cong San Tp Ho Chi Minh
Anything can happen these days, given that Saigon records at least 2,000 infections on a daily basis. Nonetheless, let's be thankful that we can still afford to buy groceries, even though it's much more inconvenient than before.
Now, more than ever, I'm also grateful that I still have a job that helps me put food on the table. 
---
It's hard to reach out to those in need, but people find a way
---

A priest bringing food to a quarantine facility
Image credit: Bao Moi
COVID-19 has hit people from all walks of life physically and financially.
Millions of people have lost their jobs due to the hundreds of businesses that have been forced to close, while affected residents struggle to make ends meet.
This also means that extending a hand to those who need financial help has become harder than ever. 

Image adapted from: Đàm Hà Phú
With high-level restrictions in place, it's difficult to even emerge on the road, let alone visiting and helping people in need. 
The leader of the Roman Catholic Archdiocese of Ho Chi Minh City, a heavy hitter in the charity sector, has called on every city resident to feed the nearest community in need that they can find. 

Image credit: Đàm Hà Phú
Despite stringent preventive measures, many local charity organizers are still pressing on to deliver charity packages to the people living below the poverty line, such as a church that handed out charity meals through pipes. 
Seeing people going the extra mile to help those in need has restored my faith in humanity and a newfound appreciation for our community spirit.
---
A newfound appreciation for life's simplest pleasures
---
The pandemic has given many of us a renewed gratitude for the little things and important people in our lives.
When all of this is over, maybe we'll have a newfound appreciation for life's simplest pleasures.
Rejoicing over a freshly assembled banh mi from a street stall, slowly relishing a cup of coffee at a downtown cafe, enjoying a run in the park, or relishing a traffic jam down to the last minute.
Above all, we'll learn to treasure physical connections even more, thanks to the profound realization that smartphones and a virtual life can never truly satisfy us. 
Unhesitantly and unreservedly, let's continue to show our gratitude to our frontliners, without whom a long-anticipated return to normalcy will never be possible. 
Meanwhile, stay safe and stay in faith.
Also check out:
---
Cover image adapted from: Saigon Viewers, Dan Tri, and Zing News
Enjoying The Smart Local Vietnam? Follow us on Facebook, Telegram, Instagram, and LinkedIn for more stories like this. If you have a story to share, email us at pressvn@thesmartlocal.com.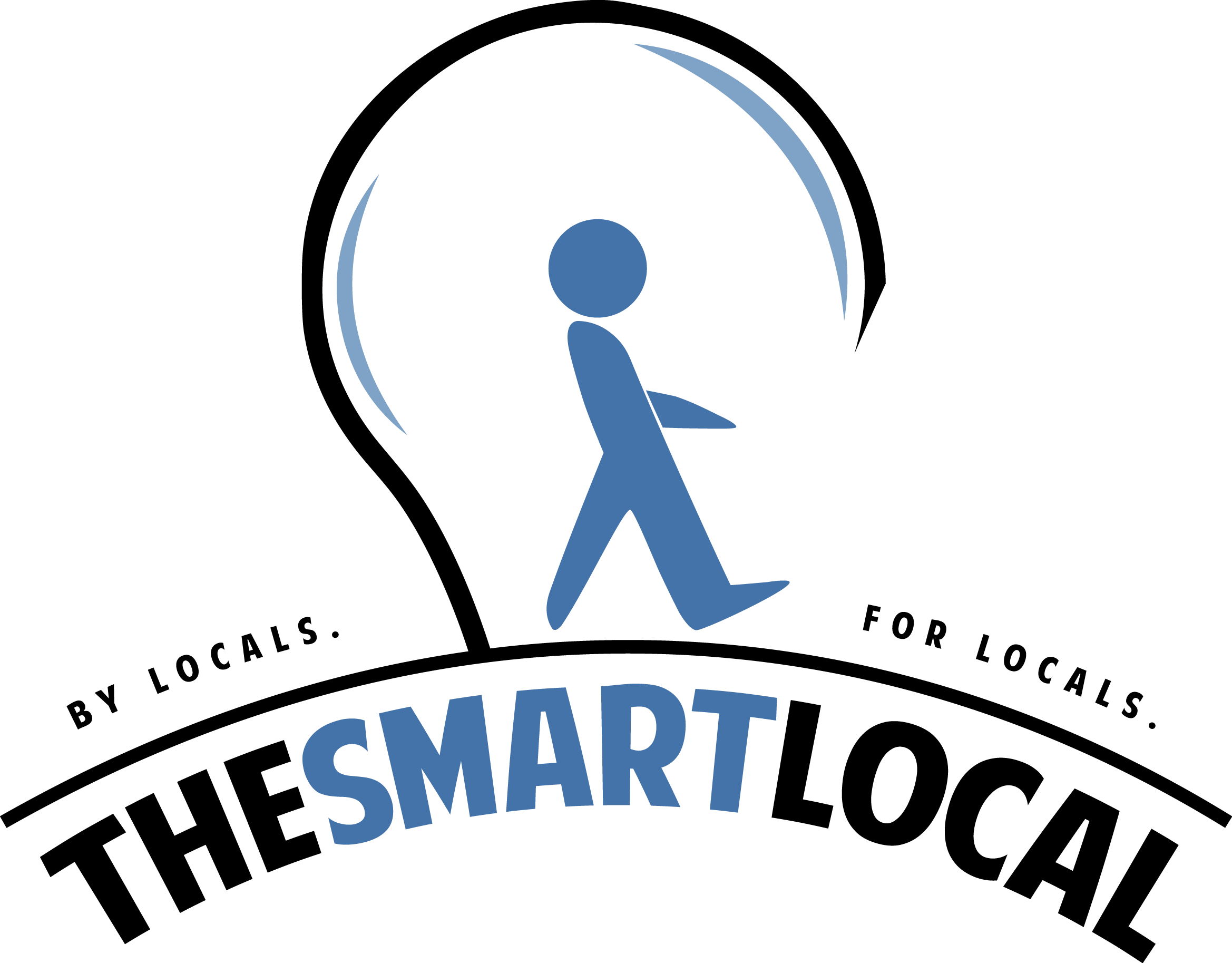 Drop us your email so you won't miss the latest news.