Hanoi Emerald Waters Hotel Trendy
---
Hanoi, especially the Old Quarter, is home to plenty of hotels and guesthouses, but not always budget-friendly and quality ones. For the rate of VND500,000 (~USD21.67) or less per night, you might have to share a dorm bunk in a hostel nestled in a dense and narrow alley with barely enough space for a cab to get through. 
Hunting down a budget-friendly, modern, and amenity-filled hotel with soundproof rooms and a stone's throw away from Hoan Kiem Lake is like finding a pot of gold at the end of a rainbow. However, we successfully found one. 
Whatever your requirements are, Hanoi Emerald Waters Hotel Trendy is the whole package. 
---
Location & proximity to a main road
---
Among the main problems visitors encounter in Hanoi is accessibility. Many hotels, guest houses, and dorms in the Old Quarter neighborhood are situated inside alleys or narrow streets that are barely accessible by cab. 
Most of the time, cab drivers have no choice but to drop you off on the main road closest to your hotel, and have you walk the rest of the way there yourself.

Image credit: Hanoi Emerald Waters Hotel Trendy
However, this is not the case with Hanoi Emerald Waters Hotel Trendy. Situated on the streetfront of 38 Lo Su Street in Hoan Kiem District, the hotel is easily accessible by vehicle. 

Image credit: Hanoi Emerald Waters Hotel Trendy
This means that upon arrival, you will be conveniently dropped off right at the hotel entrance instead of having to plod your way to your hotel from the main street with tons of luggage.
---
Proximity and surrounding amenities 
---
Situated just 1 minute's walk from Hoan Kiem Lake, the city's most famous landmark, this hotel is an ideal destination for those who like sightseeing. 

Hanoi's Ngọc Sơn Temple
On weekend evenings, Hoan Kiem Lake's banks become pedestrian streets, showcasing unique cultural performances and a vibrant lineup of street food eateries. For this reason, this area usually draws the biggest crowds coming over for festive activities. 
View over Hoan Kiem Lake from the hotel's restaurant
Image adapted from: Hanoi Emerald Waters Hotel Trendy

The hotel has a restaurant on Level 7, but it has yet to resume operations due to COVID-19. 

Nonetheless, in this location, you'll want to go out to the myriad of eateries that sell Hanoian delicacies, from banh mi to pork porridge to pho. 

Cháo sườn, or pork porridge – Hanoi's specialty
---
Comfortable, spacious rooms
---

Image credit: Hanoi Emerald Waters Hotel Trendy
Hanoi Emerald Waters Hotel Trendy boasts 5 types of rooms, including rooms for singles, couples, and families with and without balconies. All are decked out with pops of earth-toned colors and big white-sheeted beds. Extra pillows placed inside the wardrobes are just icing on the cake.

Image credit: Hanoi Emerald Waters Hotel
The smallest room, the Deluxe Junior or Twin Room, spans 20 to 22 square meters, is equipped with WiFi, a television, a tastefully decorated en suite bathroom, water kettle, and complimentary water bottles and instant coffee packs. This room has a small window overlooking the corridor of the hotel, covered with thick curtains to shut out the noise. 

Image credit: Hanoi Emerald Waters Hotel Trendy
The largest room here is the Family Suite with a balcony overlooking the city, boasting 45 square meters with enough room for 3 adults and 1 child below 6 years old.

Image credit: Hanoi Emerald Waters Hotel Trendy
The room is nicely decked out with a sofa and table, a work desk, and a stylish bathroom with a bathtub.

Image credit: Hanoi Emerald Waters Hotel Trendy
Besides tastefully designed and equipped rooms, the hotel also boasts soundproof rooms – a big perk in the boisterous Old Quarter.
You can rest assured that you will not be disturbed by the outside noise and enjoy your stay here without any interruptions.
---
Prices for short-term and long-term guests
---

Image credit: Hanoi Emerald Waters Hotel Trendy
For the smallest room – Deluxe Junior or Twin Room, the hotel currently charges VND550,000 (~USD23.84) per day at the time of writing, a very rare price to come across in any hotel or guesthouse in the Hanoi Old Quarter neighborhood. The average rate per night even in a homestay nestled in an alley in the area is in the range of VND700,000 and VND800,000 (~USD30.34-USD34.68), while VND550,000 (~USD23.84) per day is the rate you usually expect at a dorm.
The largest room, the Family Suite, is currently priced at VND1,200,000 (~USD52.02) per night, also a surprisingly low price for a hotel room with a city view. According to the hotel staff, the pre-COVID-19 rate for this room type averaged at the VND2,000,000 (~USD86.69) point per night, but has been reduced temporarily due to the economic crisis. 
Due to the adverse economic effects of the COVID-19 crisis, the hotel also offers more reasonable prices for guests who opt for long-term stays. Long-stay tenants, for instance, enjoy a monthly rental rate from VND7,000,000 (~USD303.42) for the smallest room to VND12,000,000 (~USD520.16) for the largest room. 
These costs already include electricity and water bills, daily cleaning, and parking fees. Do note that all prices are subject to future change.
---
Hotel services include airport pick-up and laundry
---

Image credit: Hanoi Emerald Waters Hotel Trendy
Since Noi Bai Airport is 20KM from Hanoi city center where the hotel is located, the hotel also offers pick-up services between the airport and the hotel. For a private and comfortable drive from the airport to the hotel, you'll pay VND350,000 (~USD15.17). Meanwhile, a hassle-free drive from the hotel back to the airport is VND250,000 (~USD10.84).
To offer guests with a comfortable stay here, the hotel offers laundry services at USD3 (~VND70,000) per KG. All you have to do is dial 0 on your room phone for laundry collection and drop-off at your doorstep, or bring your stuff down to the reception desk. 
---
Help with local travel arrangements
---

Image credit: Hanoi Emerald Waters Hotel Trendy
A trip to Hanoi will not be complete without another trip to nearby famous tourist destinations, such as Ha Long Bay, Lan Ha Bay, Ninh Binh, Sapa, or Ha Giang.
To help visitors arrange their travel plans, the hotel also offers tour packages to these tourist destinations. 
A 2-hour tour to the ancient and scenic Ninh Binh costs VND700,000 (~USD30.34) per person, while a 3-day-2-night trip to the rustic and flower-filled land of Ha Giang costs VND2,200,000 (~USD95.36) per person. 
Those who crave a good dose of vitamin sea can opt for a day tour to the iconic Ha Long Bay, one of the most beautiful bays in the world, priced at VND900,000 (~USD39.01) per person.   
---
An affordable and modern hotel stay in the heart of Hanoi
---
Nestled in the beating heart of Hoan Kiem Ward, this hotel is within walking distance from the area's iconic attractions such as Hoan Kiem Lake, St Joseph Cathedral, and Trang Tien Street. Additionally, you can dine at a variety of street eateries selling Hanoian comfort food and drinks. 
If you're looking for an affordable and convenient stay in the fascinating and historic Old Quarter area, Hanoi Emerald Waters Hotel Trendy may just be what you're looking for. 
Address: 38 Lo Su, Ly Thai To Ward, Hoan Kiem District, Hanoi
Telephone: 0982 208 588 I  0243 829 0555
Website
Also check out:
---
Cover image adapted from: Hanoi Emerald Waters Hotel Trendy and The Smart Local Vietnam
Enjoying The Smart Local Vietnam? Follow us on Facebook, Instagram, and LinkedIn for more stories like this.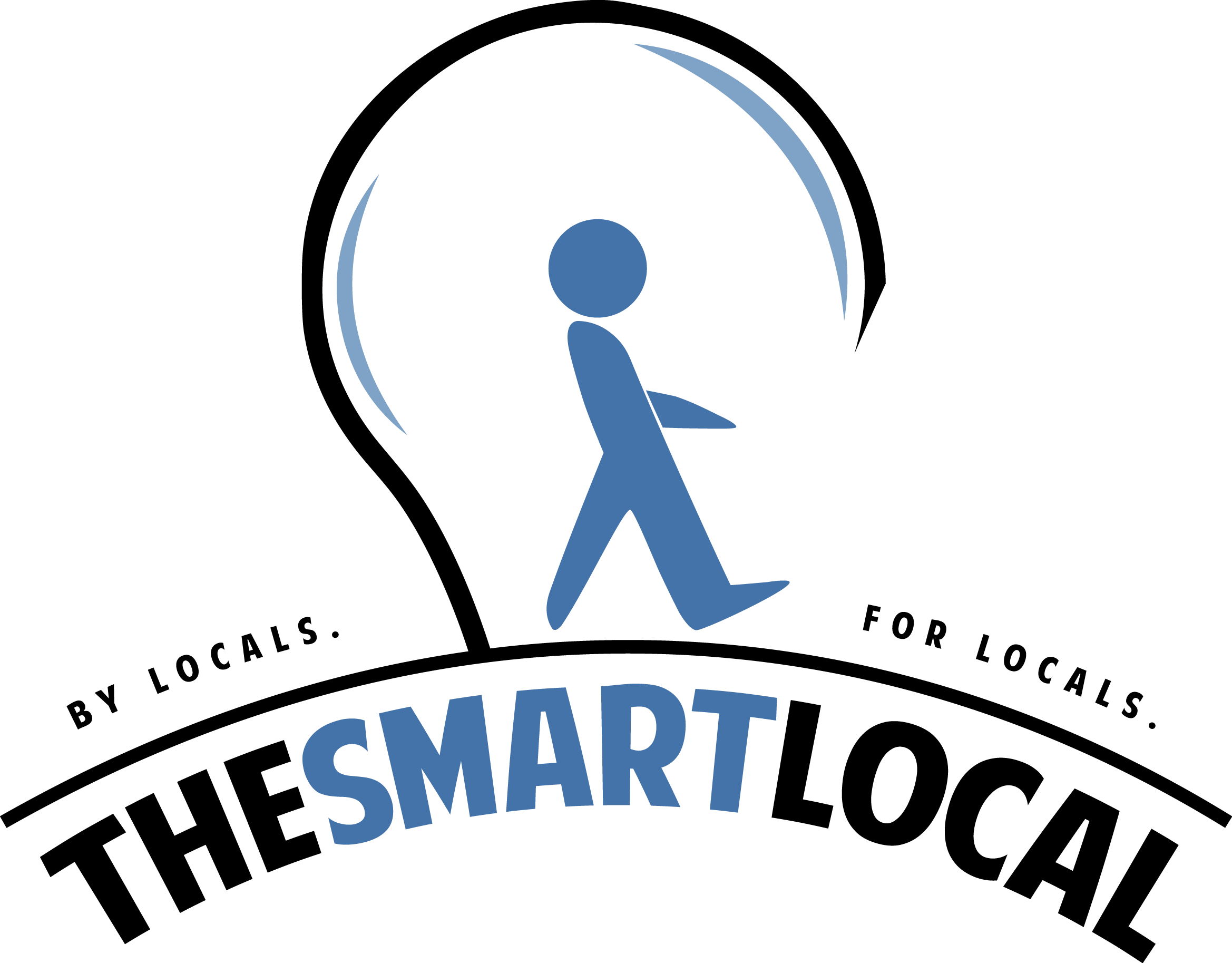 Drop us your email so you won't miss the latest news.