Adventure sports in Hanoi 
---
Thrilling and calorie-burning, extreme sports are great activities that bring you fun and help you overcome your limits at the same time.
Hanoi, the capital city of Vietnam, is also home to a variety of adventure sports that are getting increasingly popular and accessible. 
To help you get started, we've rounded up a list of adventure sports that you can do in or near Hanoi for a heart-pounding treat.
---
1. Paragliding – get filled with airborne thrills
---

Image credit: Hà Nội Paragliding
For  airborne thrills, head to Hanoi Paragliding Club where you'll get help gliding through the air from a flying point located 50KM from Hanoi's center. 
To free-fly solo, participants will be required to join a 10-day training course where you can learn the basics of paragliding such as how to manage your wings on the ground. The tuition fee for one training course is from VND7,000,000 (~USD309.12) per person.

Image credit: Hanoi Paragliding
For those who just want to know how it feels to be up in the sky, you can opt to fly with an expert paraglider. The flying time is about 15 minutes at the cost of VND1,200,000 (~USD529.92) per pax.
Address: Culaccino Coffee, 171-173, Lane 75 Trần Quang Diệu, Đống Đa District, Hanoi
Opening hours: 8AM-11PM, Daily
Telephone: 0917 172 912 I 0912 437 237  
---
2. Go-karting – a game of reflexes
---

Image credit: Go Kart Hanoi
If you want to experience what it's like to be a Formula 1 driver at a dirt-cheap price, try go-karting with Go Kart Hanoi. 
A motorsport featuring four-wheeled vehicles, this energetic sport lets racers enjoy breezy, competitive rides on scaled-down circuits at the velocity of 200km/h. Excitement aside, go-karting also helps to sharpen your reflexes as you race around the lane's twists and turns. 

Image credit: Go Kart Hanoi
One ticket, which is from VND250,000 to VND350,000 (~USD11.04-USD15.46), can give a racer six rounds. 
Find out how to get there here.
Opening hours: 8AM-10PM, Daily
Telephone: 0978 713 456 I 0969 760 550
---
3. Paintball gun shooting – perfect for team-building activities
---

Image credit: Súng bắn sơn Tây Hồ
A competitive team shooting sport in which players knock down opponents by hitting them with dye-filled capsule bullets, paintball gun shooting is safe and fun.
To give this game a try, you can go to Tây Hồ Paintball Gun Club, which is decked out like a rustic battlefield with artificial terrain, oil barrels, partitions, and obstacles for a hardcore version of hide-and-seek. 

Image credit: Súng bắn sơn Tây Hồ
Some of the activities participants will engage in include capturing the hidden objects, eliminating your rivals, and defending a particular point or area. 
There are 3 packages for each player to choose from, such as the 100-bullets package (VND250,000, ~USD11.04), 200-bullets package (VND350,000, ~USD15.46), and 300-bullets package (VND450,000, ~USD19.87). 
There's a canteen inside the club for you to sit down to a meal after fighting your battles.
Address: 79 Võ Chí Công, Tây Hồ, Hanoi
Opening hours: 8AM-10PM, Daily
Telephone: 0911 111 121
---
4. NINJA Challenge – test your coordination skills
---

Image credit: Jump Arena 
Featuring a linear range of obstacles to overcome, the NINJA Challenge is an all-star recreational activity that entails good coordination skills from other sports such as parkour, rock climbing, and rope climbing.
Participants will get tested on your endurance and concentration levels, as you'll need to run, roll, and climb through obstacles in order to get to the end zone.  

Image credit: Jump Arena
To participate in this activity, you can check out Jump Arena, a well-equipped sports game arena for both kids and adults. 
A 60 minute session costs VND110,000 (~USD4.86) on weekdays. On weekends, the cost is VND160,000 (~USD7.07).
Address: Jump Arena, 1A Tăng Bạt Hổ, Phạm Đình Hổ, Hai Bà Trưng, Hanoi
Opening hours: 9AM-9PM, Daily
Telephone: 0932 388 896
---
5. Stand-up paddle boarding and canoe sprinting – low-impact and stress-reducing
---

Image credit: Chèo SUP chinh phục Hồ Tây
Over the years, people all around Hanoi have been flocking to the West Lake to get in on the stand-up paddle boarding (SUP) action, a low-impact and relaxing workout.
Beginners who are just out for a leisurely paddle can sail at an average speed of around 3.2 km per hour. 
You can also take it up a notch by trying canoe sprinting, where you race kayaks for about 20 minutes.
Pick any finish line around the lake, paddle your arms out without steering from your assigned lane, and reach the line in the fastest time possible. Take note that paddling in windy conditions will significantly affect your speed. If the current and wind direction are in your favor, you could travel at around 8 km per hour.

Image credit: Hanoi Kayak Club
You can rent your gear, which includes a life jacket, a pair of paddles, and a board from Paddle Station Cafe for VND150,000 (~USD6.62) for half a day during weekdays. Hanoi Kayak Club is also a popular place to rent kayaks from, especially if you plan to SUP in the West Lake area. 
If you really want to enjoy this sport to the fullest by knowing the ins and outs of it, check out Paddle Station Cafe for a one-day training course from VND600,000 (~USD26.50). 
Address: 29 Nguyễn Đình Thi, Thuỵ Khuê, Tây Hồ District, Hanoi
Opening hours: 9AM-9PM, Daily
Telephone: 0911 338 033
---
6. Grass skiing – exciting and affordable
---

Image credit: Asean Resort
Since our country's climate is never cold enough for us to ski in snow, grass-skiing is a great alternative to skiing all year round. The best place to grass ski in Hanoi is at ASEAN Resort, only 35 km away from the center of Hanoi.
Spanning thousands of square meters, ASEAN Resort boasts quality grass imported from the US, groomed glass trails, and smooth wavy slopes for thrilling rides. 
The entrance ticket is from VND100,000 (~USD4.42), while the skiing ticket costs an extra VND40,000 (~USD1.77) per person. 

Image credit: Asean Resort
There are two types of grass skiing tools to choose from. 
Those who skii solo usually skii with rolling treads, which are attached to the skiers' boots. 
Some people, especially those with small kids, prefer skiing with bobsled-like sleds which can fit two people. You can rent the gears at the rental shop at no extra cost. Just make sure you're dressed comfortably before hopping on the sled. 
Address: 21 Láng Hòa Lạc, Thạch Thất, Ba Vì, Hanoi
Opening hours: Tue-Sun 9AM-9PM | Closed Mondays
Telephone: 02435 118 888 I 02433 688 888
---
7. Motorbiking – a haven for motorcycle enthusiasts
---

Image credit: Hanoi Riding Skill
If you have a passion for motorcycles and own a 2-wheeled vehicle, don't hesitate to join Hanoi Riding Skill, or HRS, a fabled biking club in Hanoi, for top-notch motorbiking experiences. 
Don't think that only those with a Ducati or Harley can earn the rights to be on the track, as the club instructors wouldn't mind if you bring a Vespa to the racing track. 
A haven for passionate bikers looking for a large and well-equipped space to practice on their riding and racing skills as well as to meet with fellow riders, HRS hosts its practice sessions regularly at Đình Xuyên Riding & Driving Supervising Center. 

Image credit: Hanoi Riding Skill
Be it Enduro, Daredevil stunts, or X-trials, you'll explore a plethora of riding and racing tips from the most talented bikers in town at these practices. 
For bikers who want to learn MiniGP and Moto Gymkhana riding lessons, register for a full-day or half-day training course with the club from VND150,000 (~USD6.62) for either the morning session (9AM-12PM) or afternoon session (2PM-5PM). 
Address: Đình Xuyên Riding & Driving Supervising Center, Đình Xuyên, Gia Lâm, Hanoi
Telephone: 0966 666 100
---
Adventure sports for thrill-seekers in Hanoi
---
If you're in Hanoi and on the quest for an exhilarating activity that brings out the adventurer in you, these adventure sports will help you find your adrenaline rush. 
For those planning a thrill-seeking trip to Ho Chi Minh City and not sure where to start, check out our article for our guide to the most adrenaline-packed sports activities in town. 
Also check out:
---
Cover image adapted from: Go Kart Hanoi, Hanoi Paragliding, and Asean Resort
Enjoying The Smart Local Vietnam? Follow us on Facebook, Telegram, Instagram, and LinkedIn for more stories like this. If you have a story to share, email us at pressvn@thesmartlocal.com.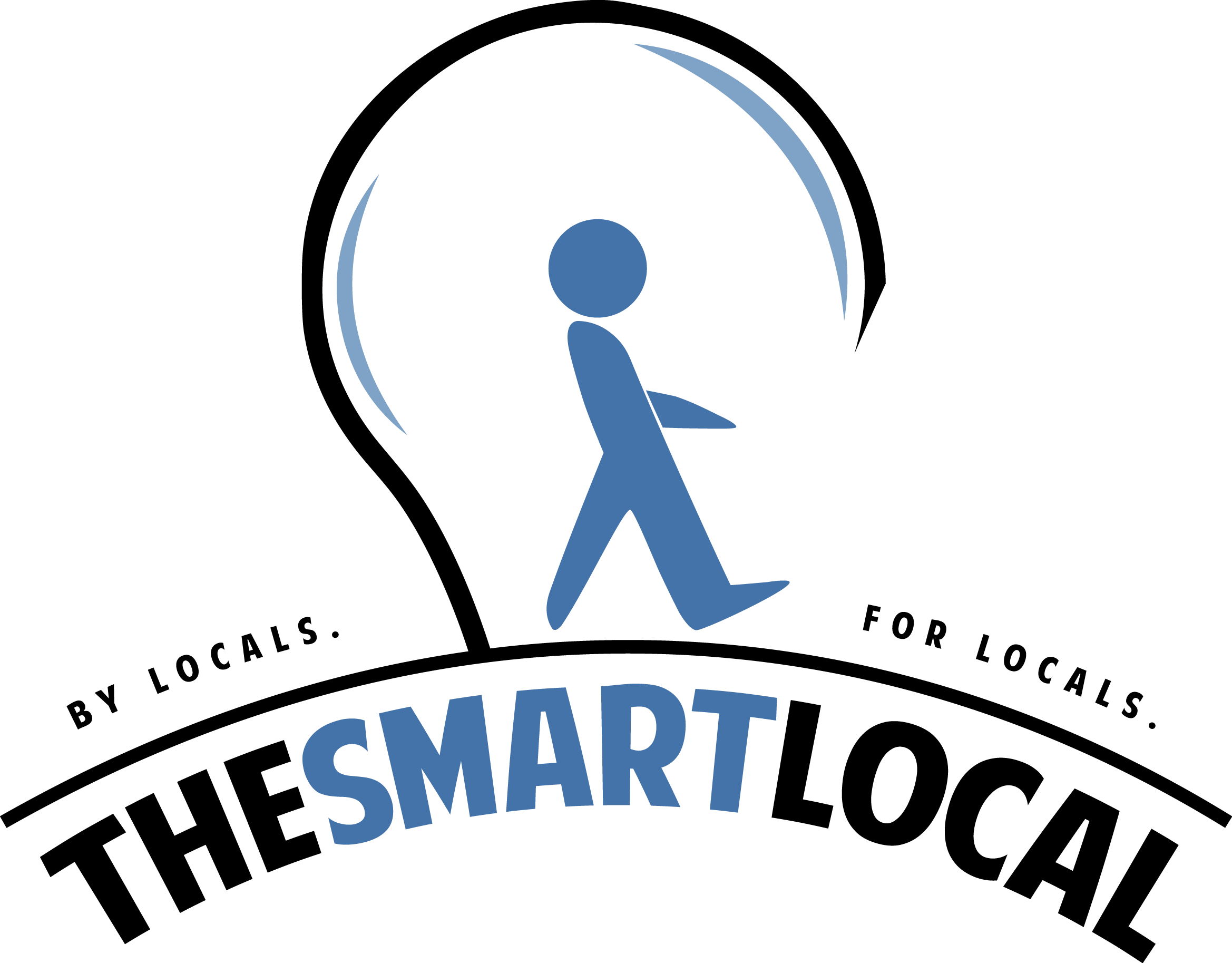 Drop us your email so you won't miss the latest news.