Halal restaurants in Hanoi
---
Hanoi is famous for its rich food culture, yet halal dining isn't a concept that most restaurants and eateries here are familiar with. 
That doesn't mean Muslim visitors have to resort to a vegetarian diet while they are here, though. Below we've summed up 8 halal restaurants in Hanoi featuring Vietnamese, South Asian, and Middle Eastern cuisine to check out.
---
1. d'Lions Restaurant – halal Southeast Asian cuisine
---
Located inside the 3-star Cosiana hotel, d'Lions Restaurant is where you can find a plethora of halal Southeast Asian dishes on offer.

Beef phở at d'Lions
Image credit:@nahzakm
If you're eager to try out the famous phở (VND80,000, ~USD3.46) but are worried about the halal status of street vendors, d'Lions has got you covered.
To truly experience Vietnamese cuisine to the fullest, though, don't miss out on nem cua bể – Vietnamese crab spring rolls (VND98,000, ~USD4.23).
Phở cuốn (VND110,000, ~USD4.75) – fried beef rolled with lettuce in phở and dipped in fish sauce – is another popular Vietnamese snack that can be found here.

Phở cuốn at d'Lions
Image credit: d'Lions Restaurant
For the most bang for your buck, head down there during the weekend or on Mondays, when the restaurant has a 50% discount policy for the food menu. Even if you can't physically make it to the venue, you can still enjoy 30% off of your delivery orders.
Address: 92 Le Duan Str., Hoan Kiem, Hanoi
Opening hours: 10AM-10PM, Daily
Telephone: 098 310 9292
Website
---
2. PK Spice Restaurant – quality service and generous servings
---

Image credit: PK Spice Restaurant
PK Spice surprises many customers for its generous servings. The chicken cutlet starter (VND69,000, ~USD2.98) can very well pass for a main dish.
Speaking of chicken, the butter chicken (VND149,000, ~USD6.44) here is top-notch. Featuring tandoori-prepared chicken simmered in a creamy tomato-based gravy, it makes for an authentic Indian flavor.

Share this VND99,000 naan with your crew
Image credit: PK Spice Indian Restaurant
Besides the crowd-favorite cheese naan, you can get a chicken curry with a huge garlic naan the length of an arm as a set to share for VND99,000 (~USD4.28).

Image credit: 고주연
We also have to give a shout-out to the staff here for their excellent service. Professional and friendly, they'll go out of their way to make sure you are satisfied. The owner is said to have even personally fulfilled a delivery order once when no Grab delivery was available.
Address: 10 Hang Manh Str., Hoan Kiem, Hanoi
Opening hours: 10AM-11PM, Daily
Telephone: 098 818 9802
Website
---
3. Grills & Gravy Halal Restaurant – buffet good for big groups and special diets
---

Image credit: Thang Noble
Coming to Grills & Gravy, you can rest assured that the dishes are catered to your needs. Call ahead to let them know about your group's allergies, individual dietary concerns, and personal preferences, and they'll be taken into account.

Image credit: @courtstanbury
The Chicken Dum Biryani (VND155,000, ~USD6.70) here deserves a special note. While chicken biryani in many other places puts a strong focus on the chicken, Grills & Gravy's highlights the rice, which has a distinct aroma thanks to various herbs and spices such as saffron.

Image credit: Falco Cherrug
The restaurant also does all-you-can-eat buffets on order (VND199,000, ~USD8.60/person) if there are 20 customers interested or more, so if you come in a big group, don't hesitate to contact them a day beforehand via Facebook or phone.
Address: 65 Hang Bun Str., Ba Dinh, Hanoi
Opening hours: 10.30AM-11PM, Daily
Telephone: 082 366 9786
Website
---
4. Little India Restaurant – Indian food meets Chinese and Malaysian influences
---

Image credit:Little India Restaurant
While Little India Restaurant's menu mainly revolves around Northern Indian cuisine, it also features dishes with a touch of Chinese influence, namely chilli chicken (VND120,000, ~USD5.19) or chicken Manchurian (VND120,000, ~USD5.19).
There's a section dedicated to Malaysian food also, offering a decent variety of dishes including Sup Daging (VND125,000, ~USD5.40) to Ayam Goreng (VND105,000, ~USD4.54).

Image credit: David Fletcher-Holmes
But if it's a pure Indian dining experience you seek, go for the Tandoori chicken (VND145,000, ~USD6.27/half a chicken) – where the chicken is marinated in freshly ground spices and cooked in a Tandoor oven in true Indian style.
Address: 32 Hang Tre, Hoan Kiem, Hanoi
Opening hours: Mon-Thu 11AM-10PM | Fri 1.30PM-10.30PM | Sat-Sun 11AM-10.30PM
Telephone: 024 3926 1859
Website
---
5. Batavia Halal Indonesian Restaurant – authentic Indonesian tastes
---

Image credit: @bataviahanoi
Batavia restaurant is one of the very few places where you can have a taste of authentic Indonesian cuisine in Hanoi.
For starters, get a gado-gado (VND60,000. ~USD2.59) to whet your appetite. This traditional salad featuring boiled vegetables and eggs served with peanut dressing is one of the 5 officially recognized national dishes of Indonesia.

Image credit: @bataviahanoi
And of course you can't come to an Indonesian restaurant without trying nasi goreng – this fried rice dish is to Indonesians what phở is to Vietnamese after all. Nasi goreng at Batavia comes in different variations, from rice fried with seafood (VND135,000, ~USD5.38) to vegetables (VND85,000, ~USD3.67).
Address: 116 Ngoc Ha Str., Ba Dinh, Hanoi
Opening hours: 10AM-10PM, Daily
Telephone: 096 884 9512
---
6. Namaste Hanoi – northern and southern Indian cuisine in one place
---

Image credit: yoke ming hew
Namaste Hanoi boasts a diverse selection of both northern and southern Indian dishes, from Kashmiri Roganjosh (spicy lamb-based curries) to Tamil Kuzhambu (meat and/or veggies in savoury tamarind broth). We hear that the owner personally attends each table to recommend dishes based on each customer's preferences – which would be helpful to navigate the vast menu.

Image credit: @dbfk0312
Be sure to try the Mutton Seekh Kebab (VND170,000, ~USD7.34) here. The minced mutton is grilled in a Tandoor oven with the Indian signature spice garam masala, garlic, ginger, and green chili for a rich flavor.
Get a vegetable raita (VND55,000, ~USD2.38) to accompany your kebab too. The yogurt mixed with vegetables and spices will help balance out the taste of the mutton.

Image credit: @trishtrissh
For a convenient lunch, a Thali (set meal) is a solid choice as well. A set for two (VND260,000, ~USD11.23) comes with rice, 2 curries of choice, naan, raita, and desserts – a filling Indian meal offered in one package.
Address: 46 Tho Nhuom Str., Hanoi, Vietnam
Opening hours: 11AM-2.30PM & 6PM-10.30PM, Daily
Telephone: 024 3935 2400
Website
---
7. Handi Restaurant – Pakistani cuisine
---

Image credit: Handi Restaurant
If you've had your fill of Indian food, Handi Restaurant might offer a nice change of pace with its Pakistani dishes.
First thing first, though, get the Greek salad (VND75,000, ~USD3.24). Coming with tons of veggies, chickpeas, and a decent chunk of tasty cubed feta, it could make for a light, healthy meal by itself.

Image credit: Handi Restaurant
The Dal Fry (VND97,000, ~USD4.17) here is a treat for vegetarians as well. While this is a common dish, Handi's version is finished off with coriander and fresh ginger, which gives it a kick. 

Image credit: Hong Dang
And it would be a waste to come to Handi without trying the Handi dishes – meat-based dishes cooked in clay pots. With a wide variety from lamb makhni handi (VND178,000, ~USD7.66) – boneless lamb simmered in tomato sauce – to chicken white handi (VND158,000, ~USD6.80) – chicken cooked with cream sauce, you'll have no shortage of options to sink your teeth into.
The location is a bit far away from the city's center, but don't let that put you off. Handi has their own delivery staff, saving you the hassle of relying on third-party delivery services, so the pleasure of enjoying halal food from the comfort of your room is just one phone call away.
Address: 50 To Ngoc Van Str., Tay Ho, Hanoi
Opening hours: Sat – Thu 10.30AM-3PM & 5.30PM-10.30PM | Fri 1.30PM-3.30PM & 5.30PM-10.30PM
Telephone: 0243 883 5656
Website
---
8. Zaika Restaurant – tasty dal and desserts
---

Image credit: Zaika Restaurant
Zaika Restaurant is another destination to sate your cravings for halal Indian food. Amongst the restaurant's expansive menu, Palak Paneer (VND140,000. ~USD6.02) stands out with its spinach puree and cottage cheese that'll melt in your mouth with every bite. Pair it with jeera rice or naan for the best taste.

Image credit:Bui Luong
Dal Zaika (VND120,000, ~USD5.16) shouldn't be overlooked either. This in-house Dal Makhani recipe made with black whole lentils, ginger, garlic, and butter is one the chefs here take exceptional pride in.

Dal Zaika
Image credit: Zaika Restaurant
Don't forget to order some gulab jamun (VND75,000, ~USD3.23) for dessert. These milky dough balls soaked in rose-scented syrup are dubbed "Indian doughnuts" and will be a perfect way to wrap up your meal.
Address: 13 Hang Dieu Str., Hoan Kiem, Hanoi
Opening hours: 11AM-10PM
Telephone: 091 322 1971
Website
---
Halal restaurants in Hanoi
---
No vacation is complete without memories of a good meal. So if you are Muslim or are traveling with a Muslim friend, be sure to check out these 8 halal restaurants in Hanoi for a fulfilling experience.
For more food & drink venues in Hanoi, check out:
---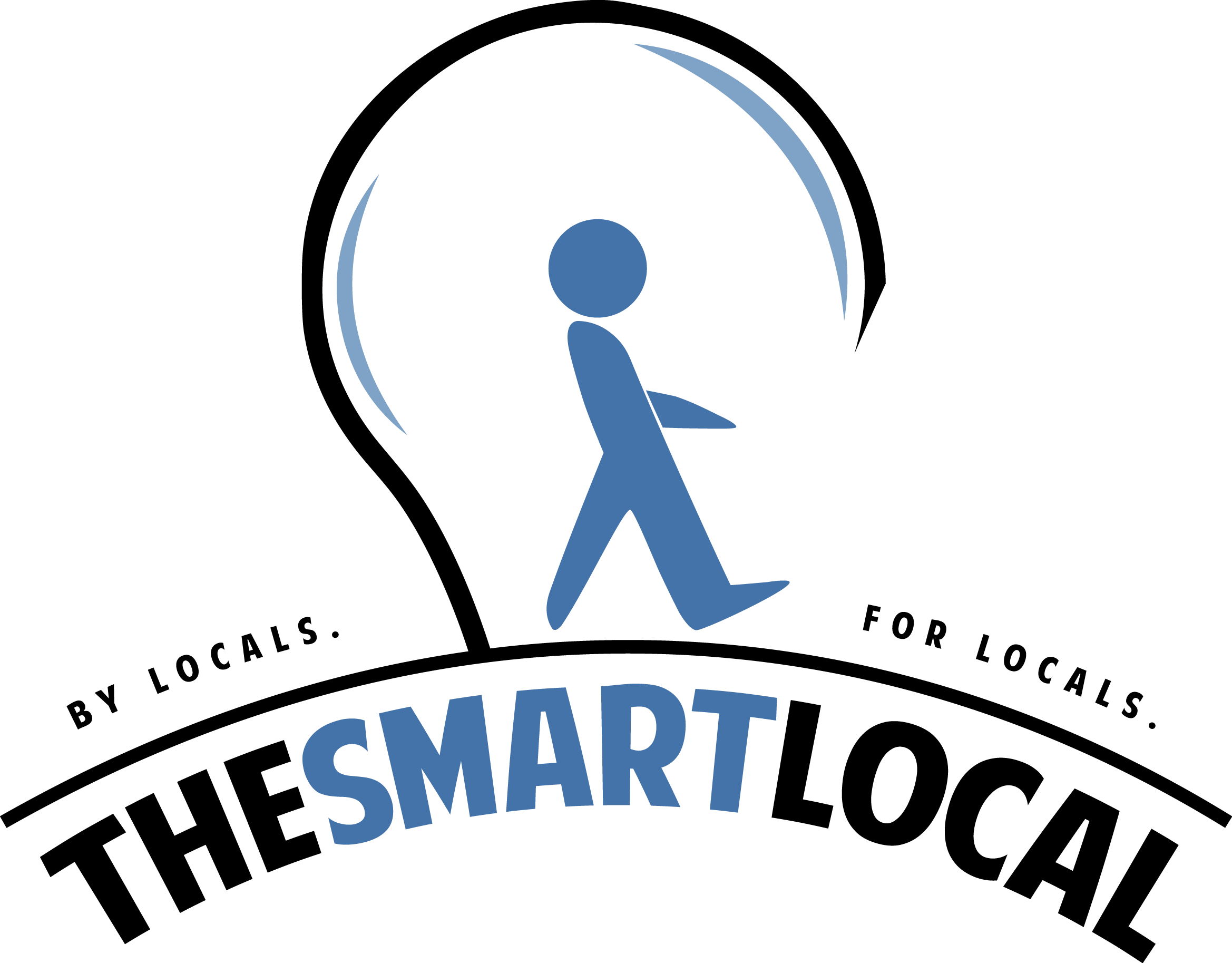 Drop us your email so you won't miss the latest news.