Arts in Your Neighbourhood (AYN) – Woodlands Edition
Image adapted from: National Arts Council
Ask your grandparents what they miss the most from the past, and they'll most likely tell you it's the warm, communal kampung spirit that kept communities close-knit. This spirit is not completely absent today, with National Arts Council (NAC)'s Arts in Your Neighbourhood revitalising it through a series of arts events in Woodlands from 8th-25th Nov 2018.
Experience the communality of the good old days by joining Woodlands residents in breathing new life into their old furniture, quirky art popups inspired by Woodlands landmarks, and even Woodlands-inspired gachapon capsule collectibles.
1. Come together in your own kampung to create art at this void deck upcycling workshop
We've all heard the timeworn cliché that "one man's trash is another man's treasure". It IS clichéd, yes, but hey, there is truth to it. Upcycling plays on this idea, breathing new life into an old item without first destroying it like recycling does.
Watch as Ah Ma's vintage couches are revitalised into stage props
Image credit: eeshoes
This is precisely what you'll get to do with Sweet Tooth's Jumbo Fabrica, with upcycling stations set up at various void decks in Kampung Admiralty. These guys will gather the Woodlands jumbo flat owners' old furniture passed through the generations here, granting these pieces a new lease of life by using them as performance props.
Sweet Tooth upcycles the materials it uses for its productions
Image credit: National Arts Council
To end things off, you can sign up for 50-min walking trails happening on the 24th and 25th Nov, where you'll be taken on a stroll through history, reliving residents' stories through audio and live performances and visits to a jumbo flat.
Jumbo Fabrica Hands-on Furniture Upcycling Session / Installation
Date: 19th – 25th Nov 2018
Time: 11AM-6PM
Venue: Kampung Admiralty Community Plaza
Walking Trails
Date: 24 and 25 Nov 2018
Time: 4PM-7PM (in 30-min intervals; 25 participants each)
Venue: Kampung Admiralty Community Plaza
Register here
Behind-the-scenes info here
2. Catch The Rubbish Prince, a larger-than-life outdoor puppet theatre performance at various locations
Image credit: National Arts Council
Continue your discovery of upcycling with The Rubbish Prince, a puppet theatre performance featuring a 3.5-metre tall puppet made entirely out of recyclables. Along with some of his best pals, he'll embark on a journey to rescue a fellow puppet from the effects of non-recyclable waste.
Fun fact: At least 2,640 plastic bags, painstakingly collected from the community by The Rubbish Prince team, will be upcycled and used as part of the production set.
Create beautiful crocheted pieces like these via "plarn bombing".
Image credit: The Rubbish Prince FB
Before you watch the performance itself, join in the preluding fringe activities, where you'll get to try your hand at plarn bombing – a method of weaving "plastic yarn" onto structures to create art.
Also keep your eyes peeled for an interactive art installation activity, where you can actively join in a performance with eye-catching puppets and music.
The Rubbish Prince
Dates and Venues:
24th Nov 2018: Woodlands Crescent Garden
25th Nov 2018: Woodlands Waterfront Park (Playground)
Time: 5PM-6PM (fringe activities) | 6PM-7:30PM (main performances)
Price: Free
Website
3. Check out Placing Home: Woodlands, an exhibition of 5 pop-ups capturing Woodlands' essence in art
As the transit point between Singapore and JB, Woodlands is naturally a place all of us have been to at least once in our lives. Even more so if we're fond of JB for its makan and shopping experiences. And there are also those of us who move between the two places for work on the daily.
Regardless of which group we fall under, Placing Home: Woodlands is a collection of installations that'll speak to us all, bringing up questions on home and movement within Woodlands, the town that connects Singapore and JB.
5 installations will pop up in this exhibition, each one offering a new perspective on home and movement with Woodlands as the primary centre-point. These installations are scattered throughout Woodlands, so get set to embark on a journey to find them all.
Image credit: National Arts Council
Nhawfal Juma'at's In This Space I Will Find You stands out for its eye-catching stonehenge-like structures with mirror surfaces. Though these structures are solid, their mirror surfaces create the optical illusion that they're not – their shifting reflections a reminder that 'home' is always a work in progress.
Image credit: National Arts Council
Kayleigh Goh's Just Another Paralleled Day is another installation to look out for, as it's built directly into the void deck of Block 823. Here, she translates her personal experience of living between Singapore and JB into painting and wooden scaffolding.
Interact with the artists behind these pieces through interactive workshops, where you'll get to learn some artistic tricks with them, such as using cement paints to create lines and textures with Kayleigh Goh. Find out more here.
Placing Home: Woodlands
Dates: 8th Nov 2018 – 27th Jan 2019
Installations and Venues:
Chiew Sien Kuan's The Hiding Place: Woodlands Waterfront Park (next to park entrance)
Nhawfal Juma'at's In This Space I Will Find You: Woodlands Waterfront Park (next to playground)
Eko Prawato's Stardust: Admiralty Park (grass lawn near South Entrance)
Kayleigh Goh's Just Another Paralleled Day: Block 823 Woodlands St 82
Michael Lee's How Are Things: Woodlands Stadium
Price: Free
Website
4. Collect all 5 Woodlands-inspired gachapon capsules and redeem a tote bag
Image credit: National Arts Council
One of my favourite childhood pastimes was playing with the gachapon machines outside mama shops. Simply insert a coin, turn the knob, and hope the egg-like capsule that drops houses the specific toy you want.
Check out this cute miniature of the iconic 888 Plaza in Woodlands
Image credit: National Arts Council
Relive your memories of challenging the gachapon with AYN's very own Woodlands Memory Capsules. Gachapon machines carrying 5 different capsule collectibles will be situated at 3 locations in Woodlands.
Each capsule contains a small item that pays homage to Woodlands, and when you collect all 5 items, you'll be able to redeem a limited edition Arts in Your Neighbourhood tote bag at any AYN programme.
Woodlands Memory Capsules
Date: 8th-25th Nov 2018
Venue: NTUC Foodfare @ Kampung Admiralty, 888 Plaza, and Vista Point
Price: $1 for each capsule
BONUS: Don't miss the other exciting AYN activities taking place in other neighbourhoods
Catch a song-and-dance reenactment of Rama & Sita and Badang, The Strong Man
Image adapted from: National Arts Council
Head down to 888 Plaza on 24 Nov at 6PM to catch a theatrical reenactment of beloved cultural stories Rama & Sita and Badang, The Strong Man.
These performances will be infused with distinct notes of the past, with the love story of Rama & Sita presented through Bharatanatyam dance and traditional Indian music, while Badang, The Strong Man will see the Temasek folk tale of the hero Badang retold through traditional Malay music, storytelling, and dance.
Rama & Sita and Badang, The Strong Man
Date: 24th Nov 2018
Time: 6PM
Venue: 888 Plaza
Watch Dimensions of Dialogue, a dance rendition of the daily conversations we have with each other
Image credit: National Arts Council
Make your way to Bedok Town Square on 24 Nov, 7PM, where you'll be treated to Dimensions of Dialogue, an innovative performance that attempts to translate the various emotions and tones of conversations -friendliness, anger, intimacy, boldness, and all- into dance and movement.
Dimensions of Dialogue
Date: 24th Nov 2018
Time: 7PM
Venue: Bedok Town Square
Arts events to recall the kampung spirit
Although we have left the pre-urbanisation days far behind us, the kampung spirit that defined them will not die – so long as events like Arts in Your Neighbourhood continue to revive it through the medium of art.
And these events are not complete without you. So make sure to make a date any time between 8 to 25 Nov and head down to the event's various venues to discover the arts events that await you!
Image credit: National Arts Council
Check out AYN's website for a mini game, where you stand to win a limited edition AYN tote bag and a full set of Woodlands-inspired collectibles. Simply scan the above image for any 3 Woodlands landmarks and fill in this form. Here's a hint: Old Woodlands Town Centre is in the image!
To keep up-to-date with the latest news on AYN, follow @NACSingapore on Facebook or Instagram, or 'like' their Facebook Event Page.
---
This post was brought to you by National Arts Council.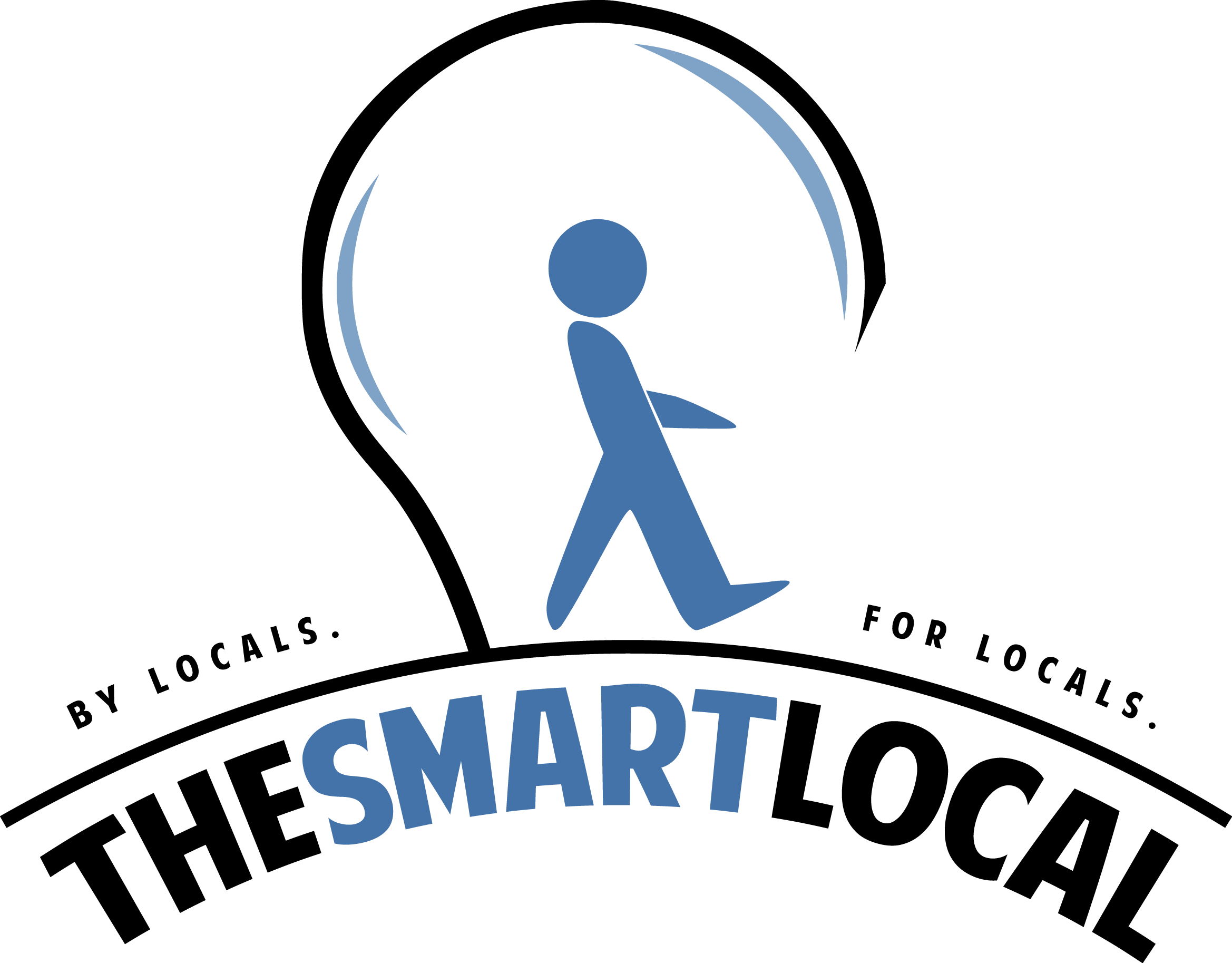 Drop us your email so you won't miss the latest news.