About Busan
Earlier this month, I travelled to Busan, a thriving city on the southern tip of the Korean Peninsula. Its favourable geographical location is why it's the 5th busiest port in the world (by cargo tonnage). Busan was once known as Busanpo with 'Bu' meaning cauldron, 'San' mountain, and 'Po' harbour. Since the 15th century, it's name has being shortened to simply Busan.
The culture here is more laid back compared to Seoul, but it's still the second largest city in Korea. It's interesting to note that people from Seoul and Busan consider themselves very different and even speak the language in a different accent.
Still, many Korean drama lovers will find Busan familiar, being a popular filming spot for iconic shows. With this being my first visit to Korea in two decades, I was excited to see a different side of Korea, and see how much Korea has changed.
I embarked on my 3D2N vacation with Jessica (also known as @Shiberty), who became my dear travel partner over the next few days. We planned our itinerary in advance and we were going to be exploring Busan by making full use of their advanced public transportation.
In this guide, we'll show you 6 must-visit places we found in Busan, and how to get to them easily.
How To Get Around Busan
You don't need to learn how to speak Korean to navigate around Korea – all you need is a map (readily available at most hotels) and an appetite for adventure. As soon as we cleared immigration, we made our way to the brightly-lit Korean Train Express (KTX) ticketing counter to collect our tickets to Busan.
A 1-day pass costs about S$85, and can be bought online. It was relatively easy to identify our seats and they also had luggage storage compartments. The journey took about 3.5 hours.
1. Shop and be Pampered at Shinsegae Centum City
Once we arrived in Busan, we took the subway to Centum City and made way to our first must-see destination – Shinsegae Centum City!
Shinsegae Centum City is in the Guinness Book of World Records for being the largest department store in the world, having surpassing New York City's Macy's in 2009.
Inside, you will find outlet stores with branded items at steep discounts. People also frequently visit the mall for spa services which are said to be cheap and good. We weren't dressed in the appropriate attire for a spa so we gave that a miss, deciding to spend our time shopping before the skies turned dark!
2. Chill at Haeundae Beach
Haeundae Beach is the second place we visited and it holds a Guinness title: the most number of parasols on a beach. Don't believe me? See it for yourself!
Even though the weather was forecasted to be bright and sunny, it was a slightly cloudy and chilly day when we visited Haeundae Beach.
The lack of sun didn't stop beach enthusiasts though, who like to chill here with their friends, swim, or get a tan during summer. Immense crowds on the beach come rain or shine call for a whole battalion of lifeguards, whose services are necessary to keep beachgoers safe.
I'm certain that Haeundae Beach will be more pleasant at dawn when you can enjoy the sunrise and the beach without having to wrestle with a horde. We didn't stay at the beach for long, serendipitously wandering into a honeycomb softee shop in the vicinity.
The photo doesn't do the ice cream justice – it was SO GOOD! Definitely a must-have on hot summer days at the beach!
How to get there: Take the subway to Haeundae. Exit 5 and walk straight towards the beach.
3. See Buan's Best Scenary at Oryukdo Skywalk
On our 2nd day, we were up early to see the best scenery in Busan. Oryukdo Island is attached to the southern part of Busan, and may appear to be five or six islands, depending on the day and tide. I spotted 3 islands on my visit, but let me know if the comments below if you've been here and was lucky enough to spot more than me!
The view is incredible, and even though it was sweltering, we stayed on for more than an hour just to soak in the sun and the scenic views of clashing waves and blue waters.
How to get there: Take a local bus No. 27 by the Busan Train Station and get off at the last stop – Oryukdo SK View Apartment.
4. Visit The Largest Fish Market in South Korea
If you think that you've seen a wet market just because you've been to one in Singapore, think again! Live octopi are just a meter away here, ready to be made into dishes. "Ah Juumas" (aunties) catch escaping octopi with practiced ease, taking them back into their pink trays where customers can pick from a wide array of fresh seafood.
I couldn't help but stare wide-eyed at the sheer amount of seafood before my eyes; Jagalchi Fish Market is a heaven for seafood lovers.
How to get there: Take the bus back to Busan Station and train to Jagalchi Station (Busan subway line 1), Exit 10. Turn right onto Jagalchi 3(sam)-gil Street. Walk for 5min, then turn left to arrive at Jagalchi Market. Alternatively, you could take a cab!
5. Get Cultural at Haedong Yonggungsa Temple
Right on the coast of the north-eastern portion of Busan is Haedong Yonggungsa Temple.
When we arrived, Jessica and I were greeted by 12 zodiac stone figures.
I personally love visiting temples, and this one in particular is beautiful, nestled on a mountain. The weather was exceptionally good too, which added to the charm of Haedong Yonggungsa Temple. Climbing the steps didn't feel tiring and we were pumped up to find out what made this temple such a hit with locals and tourists.
The place is beautiful, overlooking the the ocean. We stayed for about 1.5 hours to explore the temple, making a wish at their lucky pond before heading on to our next stop.
How to get there: Alight at Haeundae Station (Busan Subway Line 2), Exit 7. Take Bus 181 and get off at Yonggungsa Temple.
6. See the Best view of Busan at Mount Hwangnyeong
Bongusudae Peak on Mt. Hwangnyeong is 15 minutes by foot from Gwangalli Beach. With dancing lights winking at us from the waters, reflecting the buzzing city nightlife, Bongsudae Peak boasts one of the most beautiful night views I've ever seen. The Diamond Bridge gets its name by resembling a glittering diamond necklace , gleaming magnificently at visitors from afar.
After a full day of walking through the streets of Busan, Jessica and I decided to treat ourselves to a 30-40 minute cab ride from our hotel to this romantic view. Initially, as we drove up the dark and spiral hill, we noticed a distinct lack of people. That, and his inability to speak English, added to our consternation over whether we were being taken to the wrong place. We shouldn't have worried though – halfway up the hill, we started noticing a few couples hiking up the mountain, holding hands and enjoying themselves.
When we reached the top, we knew the wait and distance travelled was worth it! The cab ride wasn't very expensive either, costing about S$20. But if you would like to take public transport, it is a 20-30 minute walk from Subway line No. 2 Mt. Geumnyeon.
From the top of the mountain you can see all of both downtown Busan and the sea, the view being a synthesis of the best of human achievements and the powerful forces of nature. I'm glad we made it to the top and stayed for half an hour before travelling down for dinner.
How to get there: A 20-30minute walk from Subway line No. 2 Mt. Geumnyeon Station.
Bonus: Awesome Bulgogi BBQ
Of the 7 deadly sins, gluttony is my most feared nemesis. After the magnificent bird's eye view of Busan, we were famished. We asked the cab driver to take us a nearby Korean BBQ restaurant and he brought us here. The restaurant is quite secluded and the signboard is not prominently displayed so if you're in the area, perhaps you can ask locals if they could direct you to Yeong Nam Food.
Our side dishes were served promptly as we were seated, and we decided that we would order the prime beef steak – best decision of the entire trip! It was like heaven touched my lips. We couldn't stop.
In fact, most of the restaurants that we tried in Busan were above average so you can just hop into any random restaurant and they would serve up some of their local dishes.
What a way to end our Busan experience!
My Busan Experience
Busan is a refreshing change from the hustle and bustle in Singapore and I relished the cool breezy weather which made exploring on foot a pleasant memory. The food was most memorable for me but if you are strapped for time, the 2 destinations that I highly recommend are Oryukdo Islands and Haedong Yonggungsa Temple!
Been to Busan before? Comment below and let me know if I've missed out on any must-see places!
---
Tjhis post was brought to you by the Korean Tourism Organisation of Singapore.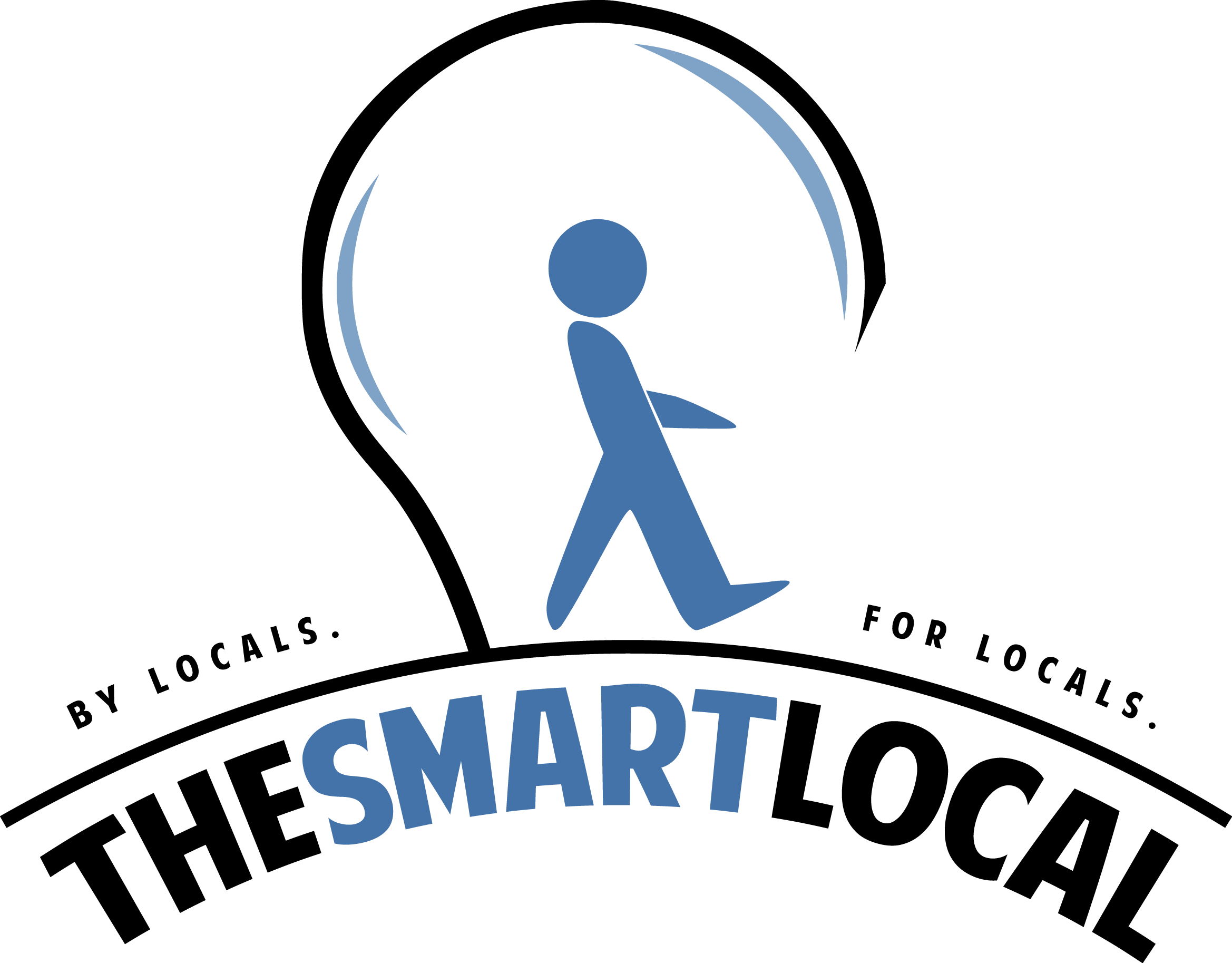 Drop us your email so you won't miss the latest news.