Things to do at Velocity@Novena Square
---
Those who've tried to get fit know all too well how much effort it takes – both mentally and physically. At the start of every new year, we tell ourselves that we're going to hit our fitness #goals, only to give up right when the Chinese New Year feasting starts.
For a motivation boost, here are five things to do at Velocity@Novena Square that will give you some inspiration and get you on the right track faster than you can say "new year, new me".
---
1. Find the perfect pair of running shoes at Running Lab
---
If you've been delaying your run schedule and haven't used your running shoes in forever, you can bet that the soles of your existing pairs are slowly starting to fall apart. Instead of using that as yet another excuse to keep those runs at bay, investing in a brand new pair can be quite the motivation. 
As with many other types of shoes, we sometimes only realise that our running shoes don't fit us just right after we've tried exercising in them. But at Running Lab, you'll be able to take the shoes on a test run on their in-store treadmill to ensure that they hug your feet just right.

Running shoes from Hoka One One
Besides the treadmill, a section of the store's floor is also covered with a rubberised running track to help you test out the feel of your chosen pair and how they hold up through a set of burpees or round of stretching.
On top of these features, Running Lab's in-store specialists are experienced runners themselves, so they can provide valuable advice on choosing the right running shoes. You'll be able to take your pick from well-known brands such as Hoka One One, Saucony, ON and Asics – all known for their running shoes. 

You don't have to be athlete-level to keep a couple of sachets of these Packet GU Energy Gels ($3.30) in your pocket! 
Besides footwear, you'll also find other accessories and apparel in store to complement your fitness journey such as hydration vests and nutrition energy boosters.
Location: #01-47
Check out Running Lab's website.
---
2. Work towards your dream bod at True Fitness
---
When we're looking for a gym, many of us consider the amenities and equipment that come with the membership price that we pay. At True Fitness, you'll be getting the most bang for your buck with their wide range of classes, fitness equipment and locker rooms fully equipped with shower and toilet facilities and hair dryers. Plus, it's within a 5-minute walk from Novena MRT station and the only big gym within the vicinity. 
The upper two levels of this three-level gym are fully equipped with a whole range of fitness necessities. From treadmills to free weights, you'll be sure to find a spot to work out every muscle group of your body. 
Stepping into a gym feeling like a deer in headlights can happen – especially when surrounded by bufflords. To get over your intimidation, enquire about engaging one of their experienced personal trainers who'll help come up with a personalised plan to meet your fitness goals.
Those who prefer to add a little more fun and variety to their workout routines can also take part in their group exercise classes. Register for Zumba or Indoor Cycling to get your heart pumping, or train your strength at flexibility with their wide range of yoga lessons.
If you'd like to test the waters before signing yourself up for a membership, they also have a free trial that you can register for prior to making your decision.
Location: #03-45
Check out True Fitness's website.
---
3. Hone your Muay Thai skills at Fight Zone
---
Not all of us thrive on elliptical trainers and step machines. For the machine-averse, head down to Fight Zone for a more dynamic workout that will keep you on your toes.
Fight Zone is a gym that specialises in HIIT and Muay Thai, so you can squeeze in burpees and rope slams together with kicks and uppercuts. Within 30 minutes of a trial lesson, I realised just how much room my fitness level had for improving in between catching my breath.
One of the best things about this gym too is that everything is done barefoot – which means you won't have to lug your shoebag from the office to the gym.
They've also got a free trial for you to see if Muay Thai is something up your alley, and a Kids Class for little ones to put their hyperactive energy to good use, with registration available online. 
Location: #03-57
Check out Fight Zone's website
---
4. Stock up on sports equipment & apparel at World of Sports
---
Holidays to cold countries in the thick of winter may be on the backburner, but now might be the best time to stock up on cheap winter wear for future trips. World of Sports' current year-end sale features discounted Columbia apparel, including the Delta Ridge Down Hooded Jacket ($129.95, U.P. $259).
Other than apparel, you can also get sports equipment such as badminton rackets, knee and ankle guards, as well as a classic Spalding basketball for hoop sessions at your neighbourhood basketball court. You'll even be able to cop some with unique prints, such as the NBA Marble Ball ($28, U.P. $35).
Location: #02-68
Check out World of Sports' website
---
5. Prepare for your next hiking trip at The Big Country
---
As we explore every nook and cranny of Singapore, hiking is fast becoming a weekend favourite for many. The Big Country provides an array of outdoor gear for your next adventure, be it for a camping stay at East Coast Park or trek up MacRitchie Reservoir. 

You can shop for some quick dry tees to accompany your upcoming hikes
You'll be able to find discounted lightweight tees from Ternua ($89.40 U.P $149) that'll protect you from the elements and insect bites too with their long sleeves and quick-drying material. 

From left to right: Pee-wee bag ($12.90), Toothpaste Tablet ($3), Whiskey Rocks ($19.90). 
Even if you're not a particularly adventurous person, keep an eye out for some of the other quirky but highly useful items that could make great gifts for the outdoorsy friends in your group.
For parents with young kids, the Pee-wee bag ($12.90) will come in useful when little ones need to urgently answer nature's call without a toilet in sight. The Toothpaste Tablet ($3) is a useful item for the serial camper or backpacker, while their Whiskey Rocks ($19.90) are great for those who love winding down with a drink at home.
Location: #02-48
Check out The Big Country's website
---
Fitness-centric things to do at Velocity@Novena Square
---
If you need any more motivation to kickstart your fitness resolution, you can shop at the many other stores at Velocity@Novena Square. Sun Paradise provides swimwear, while ASICS and Royal Sporting House have some of the best sportswear on the market. To kickstart a more active lifestyle, LIV ACTIV also carries brands such as Patagonia and North Face for all your outdoor needs.
Besides gear shopping, Velocity@Novena Square is also home to Climb Central – a 16M indoor rock climbing wall suitable for beginners and pros alike.
Getting fit can sometimes feel like an unattainable goal, but with the retail options and fitness activities at Velocity@Novena Square, you'll be able to take your first steps towards it. 
Watch the video below to see what fitness activities you can expect:
Velocity@Novena Square
Address: 238 Thomson Road, Singapore 307683
Opening Hours: 10AM – 9.30PM, Daily
---
This post was brought to you by Velocity@Novena Square.
Photography by Nadia Loewito.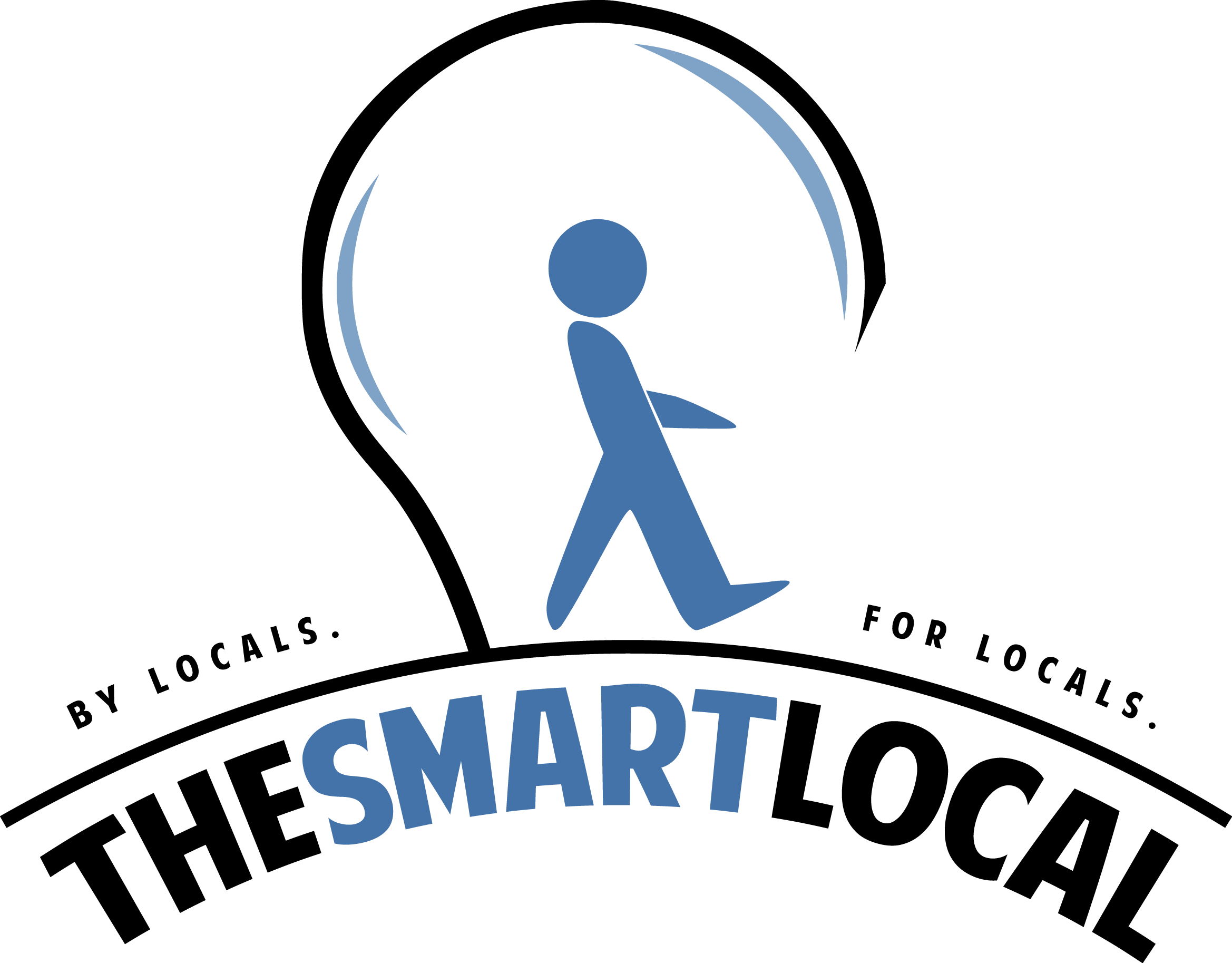 Drop us your email so you won't miss the latest news.