Coolest vending machines in Singapore
---
As a kid in school, there was no greater satisfaction than plonking my coins into a vending machine, and seeing my favourite snacks unwind themselves from their slots before falling into the collection pit.
But vending machines these days have certainly leveled-up from their humble ancestors. From bouquets, to books, and even chili crab, you can get almost anything by simply pushing a few buttons on these automated machines.
Here are some of the most unique and, dare I say, life-changing vending machines in Singapore that go above and beyond their calling:
---
1. Books Actually – Coverless books
---

Image credit: @booksactually
For those bookworms who spend hours getting carried away in bookstores, head to one of these Books Actually vending machines to purchase your book without the distraction of temptation being all around you.
Some of these vending machines even sport mysterious coverless books at $19 each, so if you can't decide on a title, leave it up to this vending machine to surprise you with a new read!
Address: 
National Museum
93 Stamford Road, Singapore 178897
Singapore Visitor Center
216 Orchard Road, orchardgateway@emerald, Singapore 238898
Tiong Bahru
9 Yong Siak St, Singapore 168645
---
2. Lifestyle Mart Express – Army supplies
---
Here's some good news for our army homies: the realisation that you're missing that extra pair of socks doesn't have to send you into a frenzy anymore.

Image credit: Yellow Pages
You'll now find a LifestyleMart Express vending machine right outside Pasir Ris' White Sands Shopping Mall where you can purchase army necessities, from singlets, to socks, to its bestselling ziplock bags.
With this strategically-placed machine, you can grab your last-minute supplies just before booking in to Tekong and save yourself that trip to Beach Road, or from running into your encik on a weekend off.
Address: 1 Pasir Ris Central Street 3, Singapore 518457
---
3. House Of Seafood – Frozen & cooked chili crab
---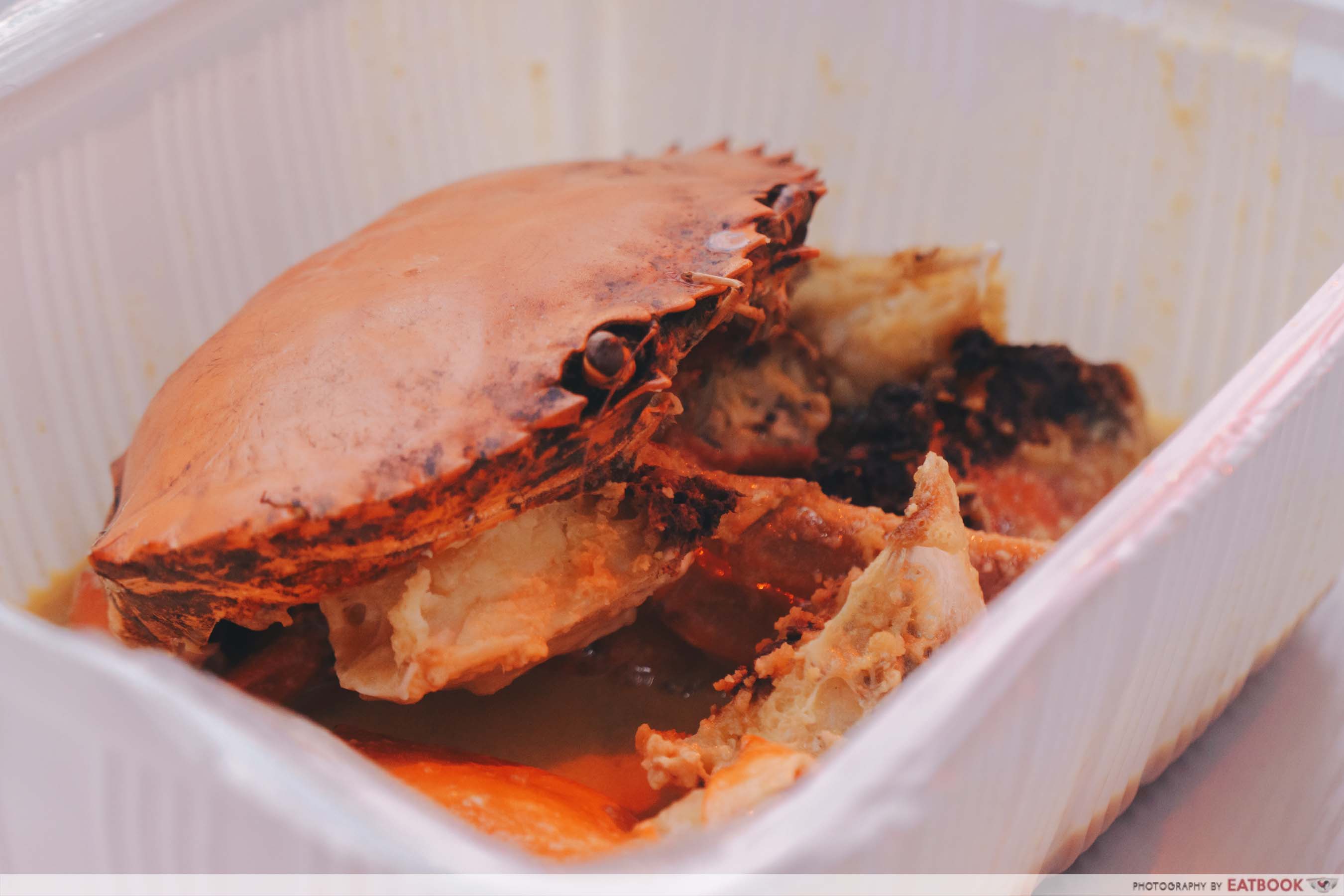 Image credit: Eatbook
At some point in our lives, most of us food-loving Singaporeans have had to repress our craving for chilli crab just because we don't have the time to prepare it, or simply have no idea how to go about doing it.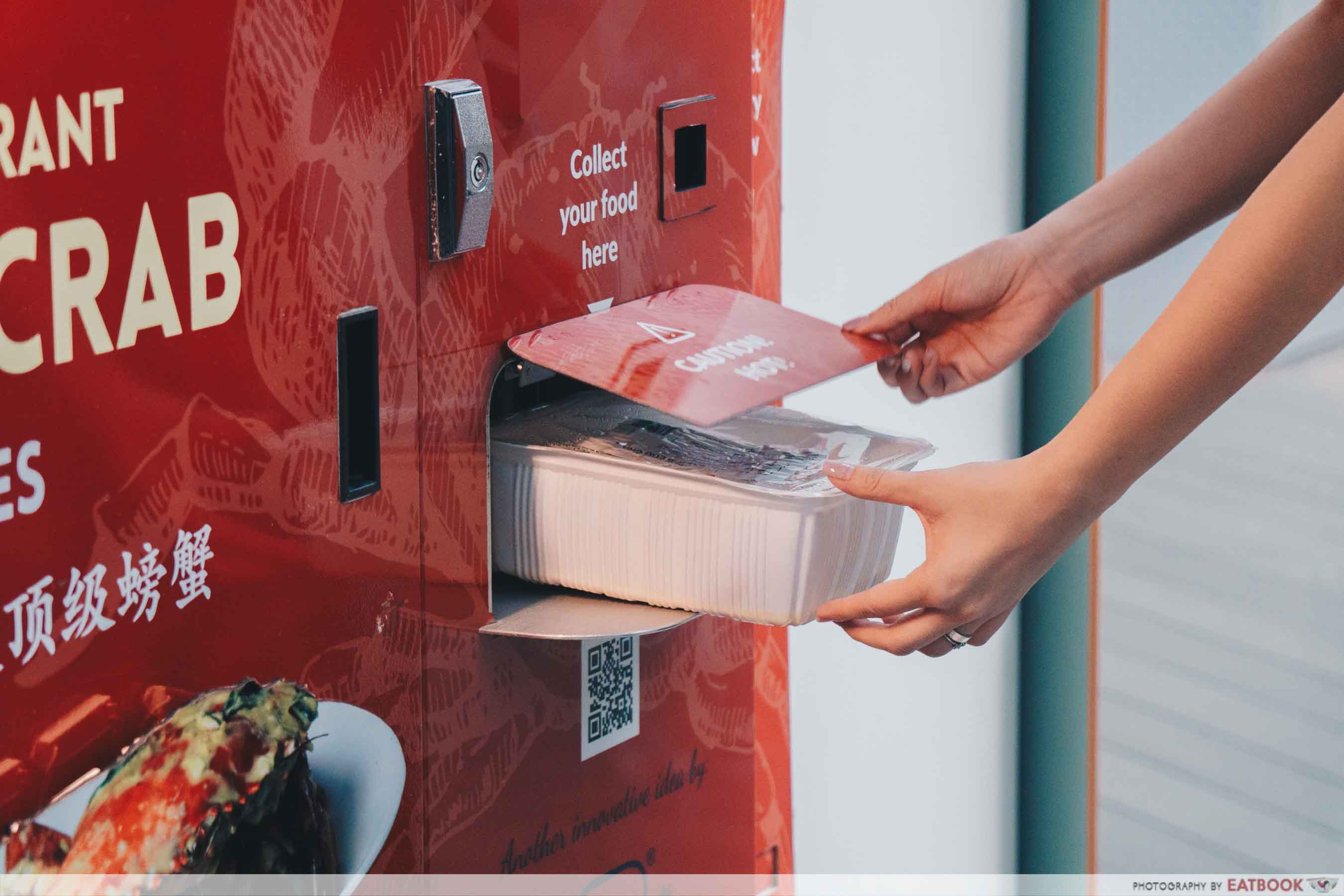 Image credit: Eatbook
But here's some great news: we can now enjoy instant, award-winning chili crab straight from House of Seafood's Chilli Crab vending machine! Select either a frozen or cooked crab and choose from chili, black pepper, or salted egg yolk flavours to drench that crustacean in.
Address: 3 Punggol Point Road, #01-01/02, The Punggol Settlement, Singapore 828694
---
4. Try Leh – Free weekly samples for skincare, snacks & supplements
---
So, you're dying to try the latest skincare, snacks, and supplements. However, dropping hard-earned dollars on a full-sized product without knowing if you'll even like it seems risky. Enter the Try Leh free sample kiosks.

Image credit: @alanleesp 
Located at 5 major malls like PLQ and IMM, these generous vending machines let you snag 2 fab freebies every week from all sorts of brands such as Unisoy, Heineken, and NOCCO without dropping a dime. Simply browse through dozens of goodies on the Try Leh website, take your pick, receive a redemption QR code on your phone, and scan it at a Try Leh kiosk to bring 'em home.
BTW, if you're a seller, you may be able to promote your products using these kiosks for free. All you need to do is answer 2 questions on the Try Leh website to be in the running for the Advertising Package (worth $700). This, my friend, is a great tool to get the word out on your merchandise. You have until 28th Feb 2023 to do so.
Full list of Try Leh kiosk locations
---
5. Kalms – Plush toys, Japanese meals & instant noodles
---
If you were one of those people who mourned the unfortunate shuttering of Kalms outlets in Singapore, not all hope is lost. In place of Kalms stores, you'll now find these futuristic vending machines dispensing Kalms' iconic teddy bears that some of us once coveted during our childhoods.
Image credit: @kalms.sg
Other than plush toys, there are also Japanese meals and instant noodles that you can quickly grab for your lunch.
Full list of Kalms vending machine locations.
---
6. The Ma2 Shop and OurStore.sg – Household products
---
The Ma2 Shop vending machines are pretty much mama shops operating 24/7 – with all kinds of household products including rice, detergent, and even power banks lined up in rows.
Another similar set of vending machines are the OurStore.sg machines, which stock up on  household necessities like soya sauce, canned mushrooms, and dental floss.
Address:
The Ma2 Shop
Tampines
Block 143 Tampines Street 12, Singapore 520143
Holland
Block 8 Holland Drive, Singapore 270008
Serangoon
Block 7 Lorong Lew Lian, Singapore 531007
OurStore.sg
Block 3017 Ubi Road 1, #03-127, Singapore 408708
---
7. Smart Gold ATM – Gold bars
---

Image credit: @acvis_under_the_sea
Fittingly located at Raffles City Shopping Centre, these  gold-painted vending machines dispense 24K pure gold bars, gold coins, and gold memorabilia produced by PAMP – one of the world's top Swiss fine gold producers.
This high-tech, touch-screen vending machine allows you to examine your hefty purchase in full 360-degree, 3D glory before buying it. You can even get customised gold coins and a 1-gram Merlion gold ingot, or let this smart machine make recommendations for your lavish souvenir based on your tastes and preferences!
Address: 252 North Bridge Road, Singapore 179103
---
8. Shake Salad – Salads and granola
---

Image credit: Shake Salad
For those of us living that sedentary office life, the "I gotta start eating healthy" sentiment is mutual. But packing a salad for lunch before leaving the house isn't the best choice because 1) those greens will get soggy by lunchtime and 2) ain't nobody got time for that.
Which is why Shake Salad's vending machine is the holy grail for those who want a quick and fuss-free solution to our salad problems.

Image credit: @fionaeateateat
With their fresh and refrigerated veggies and individually-packed condiments and toppings, you won't have to worry about soggy salad. Besides salad bowls, these vending machines also offer fruit and granola, perfect for a quick pick-me-up in the morning.
Full list of Shake Salad vending machine locations.
---
9. Yankee Candle – Car fresheners
---
Everyone loves a good scent, especially if it's from a fancy candle company like Yankee Candle. If you've always wanted your car to smell like your favourite Yankee scent but know better than to light a candle in your vehicle, there is another way.
From vent clips to car jars, these Yankee Candle car fresheners will not only drive the staleness of a sun-baked car away, but also make your ride smell like a Yankee store on wheels.
Address: 1 Kim Seng Promenade, #B2-K1, Singapore 237994
---
10. Play Nation – Games & toys
---

Image credit: Play Nation
From Tsum Tsum stackables to toy miniatures and card games, Playnation's vending machine – or "Play ATM" – dispenses toys both the young and young at heart.
With 20 items to score, and even a "surprise" option in which you'll receive a random item for $9, this vending machine offers double the excitement you'll get at regular vending machines.
Address: 51 Tampines Avenue 4, #B1-17/18/19, Singapore 529684
---
11. Luxury cars – Autobahn Motors
---

Image credit: @kbt.ography
This tower may look like it's housing a bunch of neatly stacked toy cars from afar, but plot twist: it's actually a building filled with really expensive cars.
Designed to combat the lack of space in our dense urban jungle, this 15-storey vertical showroom can fit up to 60 cars, and even works like a regular vending machine, delivering cars to the first floor to allow potential customers to view them.
Address: 20 Jalan Kilang, #02-00, Singapore 159418
---
Unconventional vending machines in Singapore
---
Whether you need last-minute flowers, cooking ingredients, or army supplies, these vending machines located all across our little red dot will be your knights in shining armour. So pop those coins in, and order away.
---
This article contains partial partnership content. However, all opinions are ours.
Cover image adapted from @booksactually, @alanleesp, Eatbook.
Original article published by Abigail Yeo on 23rd August 20217. Last updated by Samantha Nguyen on 10th February 2023.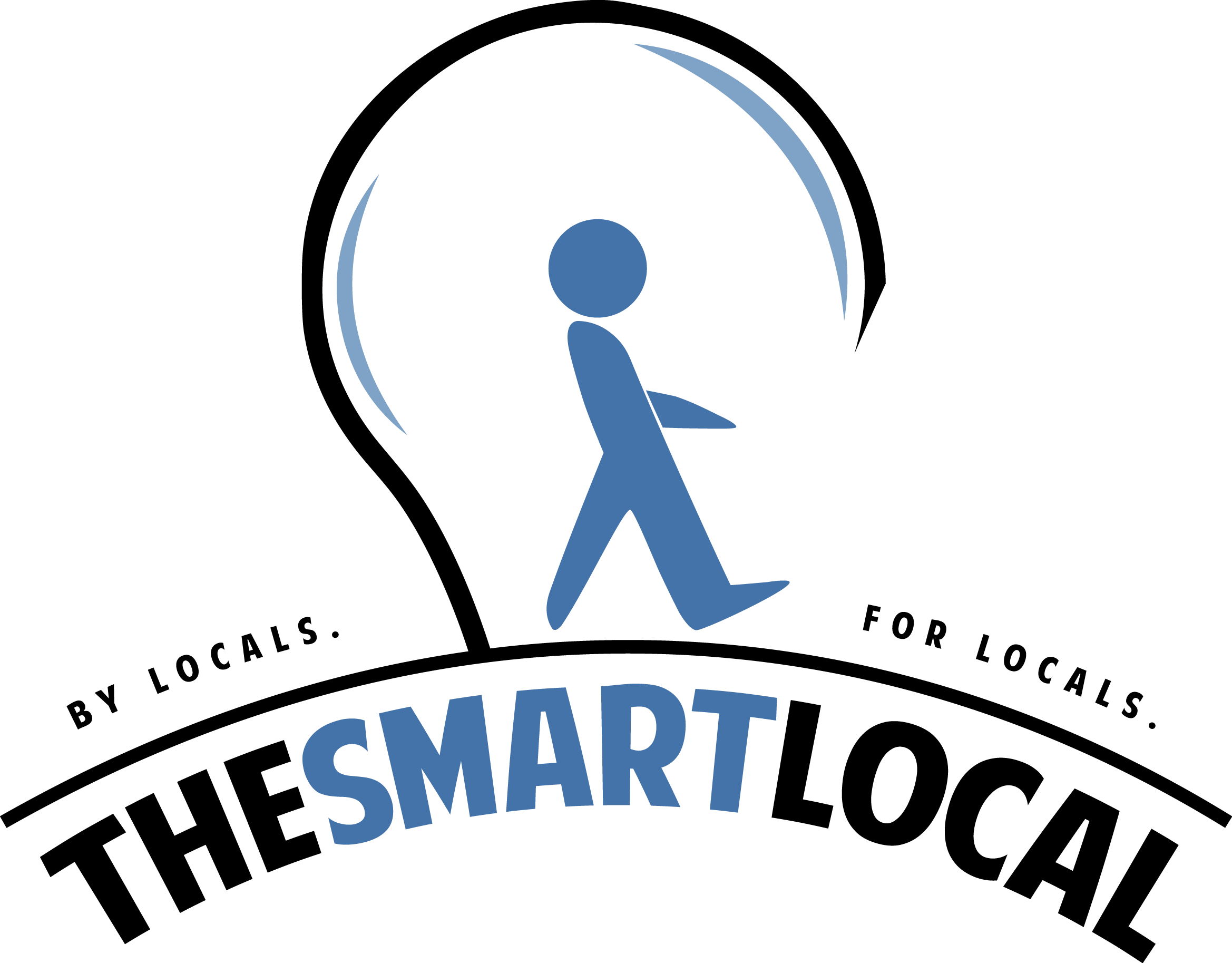 Drop us your email so you won't miss the latest news.