Sinful indulgence
French fries are no doubt one of the best gastronomic creations ever. These sinful guilty pleasures are usually deep fried and are extremely addictive. Recently this humble dish has been given a gourmet makeover, and that's where truffle fries come in.
With some people even willing to queue up to 10 hours for a portion, this guide of 10 best places for truffle fries in KL will show you where it's worth your wait.
1. Yellow Brick Road
Alongside other delectable dishes served in Yellow Brick Road, this café is also famous for their truffle fries. This glorious plate of Posh Fries will be so worth the calories – golden sticks deep fried to perfection with truffle oil; lightly salted, sprinkled on the top with parmesan cheese, and served with a delightful cheesy dipping sauce. Portions are also huge, which makes it great for sharing with your fwens.
Price: RM 16
Address: Yellow Brick Road, Jalan Batai, Damansara Heights, Kuala Lumpur
Opening hours: Daily 9am to 4pm & 6pm to 10pm
2. BOFE Eatery
This unique eatery definitely lives up to its acronym BOFE which stands for Best Of Everything. The three owners of this eatery ensure they only serve dishes that they deem to be as their best offerings to diners.
Their truffle fries come in a bowl of truffle oil-infused straight cut fries that are fragrant and lightly salted. The best part is they're affordably priced at RM8.90! Top it off with a decent amount of parmesan cheese and you'll have yourself a great appetizer or snack.
Price: RM 8.90
Address: 16, Jalan 19/36, Seksyen 19, Petaling Jaya
Opening hours: Daily 11am to 10pm | Closed on Mondays
3. Softcore Molten Cake Co.
Strategically located in the vicinity of Sunway University, this café is usually packed with students during their lunch breaks. Aside from their molten lava cakes that have received much hype, Softcore also serves their truffle fries come packed with delicious goodness – shoestring fries with a crispy exterior and warm fluffy centres tossed in white truffle oil, grana Padano and chives.
Fill your tummies up with a plate of truffle fries and sandwiches. After that, finish your meal with a choice of their decadent molten cake.
Price: RM 16
Address: 56, Jalan PJS 11/7, Bandar Sunway, 46150 Subang Jaya, Selangor
Opening hours: Daily 11am – 10pm | Closed on Mondays
4. Killer Gourmet Burgers (KGB)
Bangsar is a popular spot to satisfy your gastronomic urges and cravings. From local cuisines to international and fusion cuisines, this place has it all. Hence, it's always a hassle to find a parking in this area.
Sandwiched in between rows and rows of eateries is a famous burger joint – Killer Gourmet Burgers (KGB). Not only do they serve gourmet burgers, but they are also well-known for their specialty fries – Kimchi with Bulgogi Fries, Cajun Fries, Shortrib Poutin and not to forget Truffle'd Fries!
The truffle fries here are smothered in truffle oil with no toppings which allows you to fully savour the taste of the truffle. This plate of truffle fries goes great with the assorted variety of gourmet burgers and an iced cold soft drink. What more can you ask for?
Price: RM 9.90
Address: 23, Jalan Telawi 2, Bangsar Baru, 59100 Kuala Lumpur, Wilayah Persekutuan Kuala Lumpur
Opening hours: Daily 5pm to 10:30pm | Closed on Tuesdays
5. Chaze @ Marquee
CHAZE @ Marquee located at Menara Lien Hoe is a cool lounge to hang out at with your friends. This place is pretty hard to locate but it's definitely worth the hunt. Let your hair down and have a memorable night here at CHAZE.
This place serves amazingly crispy and fluffy bite-sized truffle fries that are addictively delightful. At the same time, as CHAZE is famous for their signature cocktails, you definitely cannot miss the opportunity to order one to quench your truffle-fries-induced thirst.
Price: RM 17.90
Address: Marquee @ Menara Lien Hoe, Persiaran Tropicana, Petaling Jaya, Selangor
Opening hours: Mon to Thur 5pm to 1am | Fri to Sun 5pm to 2am
6. Muugu Garden Bistro
Hidden within a quiet enclave off the busy street of Jalan Bukit Bintang, this garden bistro overlooks a meadow and is a perfect place for city goers who are looking for a quiet dining away from the hustle and bustle of the city.
The fries served here aren't like any ordinary plate of truffle fries. Using Russet Burbank Potatoes that are prepared fresh daily, indulge yourself without feeling too guilty as these truffle infused fries are deep fried in 100% olive oil.
Price: RM 8
Address: No. 32 Jalan Jati, Off Jalan Bukit Bintang, 55100 Kuala Lumpur, Malaysia
Opening hours: Daily 12pm to 2:30pm & 6pm to 10:30pm
7. Nara Kitchen & Co.
Nara Kitchen & Co. is a calm and clean café that serves dishes thoughtfully crafted using the freshest and finest homemade ingredients resulting in meals with a good harmony of flavours, aesthetic appeal and delectable taste.
The potatoes used in their truffle fries are handpicked and prepared fresh daily, infused with truffle oil, topped with shaved parmesan cheese and served with paprika aioli on the side. With white walls, wooden furniture and motivational pieces of quotes decorated around the café, every corner of this place is Instagram-worthy. Don't forget to take a picture with your friends when you dine here at the café!
Price: RM 24
Address: 61, Jalan SS 21/1, Damansara Utama, 47400 Petaling Jaya, Selangor, Malaysia
Opening hours: Daily 8am to 4pm
8. Green Dot Stables
If you are familiar with Detroit, Michigan, you would know of this popular franchise – Green Dot Stables. This American favourite recently opened its first international franchise here in Malaysia. Famous for their mystery-burger patties with exotic flavours, Green Dot Stables @ Centrepoint isn't just for boozehounds and hipsters. It's also a great place for friends to come have a conversation and a bite as music of Detroit Indie bands are played in the background.
Green Dot Stables @ Centrepoint is also well-known for their Herb and Truffle Fries! This plate of glistening golden straight cut fries are lightly salted with truffle salt imported directly from US, and garnished with various herbs and spices. Every bite promises a mouthful of flavours! Piece of advice: one plate is not enough.
Price: RM4 to RM8
Address: Ground Floor, Centrepoint, Bandar Utama, Petaling Jaya, Selangor
Opening hours: Daily 11am till late
9. Tossed Café
This quirky and vibrant open concept café is located in Jaya Shopping Centre on the highest floor. This place serves decent meals and provides a clean and comfortable environment, a perfect place to hang out with friends.
Listed in the menu under "Something To Share", the Truffle Fries here are served in a fryer basket and come in a healthier version of the sinful snack. Accompanied with garlic dipping sauce and chili sauce, these golden crisped fries are irresistibly appetizing.
Price: RM10.90 to RM16.90
Address: Level 4-51 & 51A, Jaya Shopping Centre, Jalan Semangat, 46100 Petaling Jaya, Selangor
Opening hours: Daily 11am to 10pm
10. Acme Bar and Coffee
This hip casual dining restaurant is strapped with edginess in every corner. Upon entering the restaurant, it's as if you've walked into a New York City loft – elegant sofas with plushy pillows, floor-to-ceiling glass walls and polished diner ware, Acme Bar Coffee is located in the heart of Kuala Lumpur City Centre.
Here, the truffle fries have a unique twist. Instead of the ordinary potato fries, they serve Root Vegetable Truffle Fries, which is a mix of sweet potato, lotus root and yam drizzled lightly with truffle oil. The fries are crispy and has a distinct flavour. Vegetables have never tasted this good; this bowl of vegetable fries beats a salad bowl any day!
Price: RM 13
Address: The Troika, Persiaran KLCC, 50450 Kuala Lumpur, Wilayah Persekutuan Kuala Lumpur
Opening hours: Daily 9:30am to 1am
Everything tastes better with friends
With this list, you're good to go. Grab your car keys; it's time for you and your friends to go on a foodgasmic adventure! Comment below if you have any other recommendations for good truffle fries around KL. Hey, sharing is caring.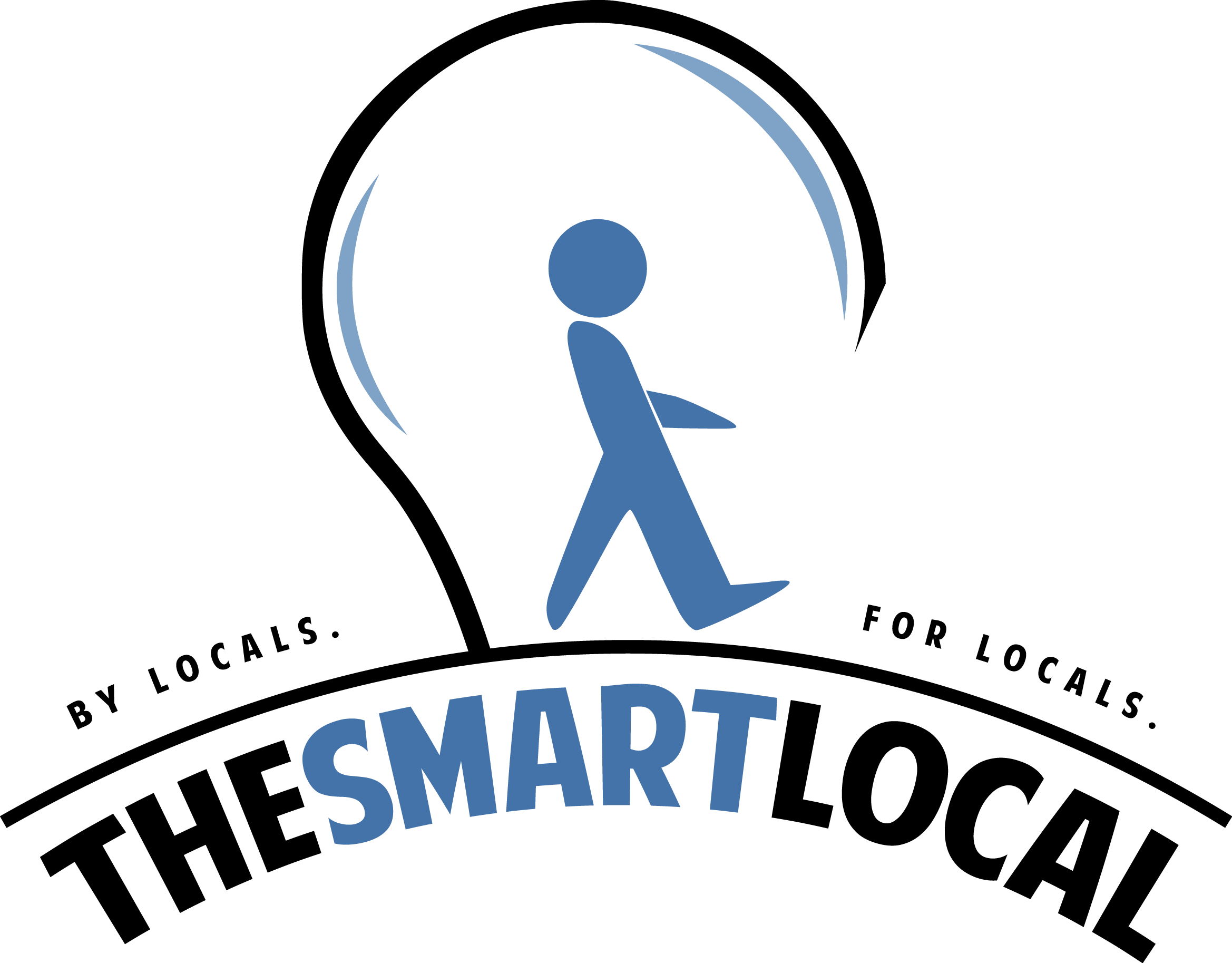 Drop us your email so you won't miss the latest news.