The Only Bar In Singapore With A Cocktail Gelato Fix
Ladies and gentlemen, there's a new bad boy in town – The Ice Cream Man (TICM Gelato Cocktail Bar + Dining). No, this is not your regular neighbourhood uncle peddling his ice cream sandwiches by the roadside, nor is it your typical gelato shop.
What used to be a cosy gelato shop in Haji Lane has now reinvented itself into a mature concept bar in Lavender, with a whole new menu. The folks at The Ice Cream Man have developed an ingenious way for you to devour both gelato and alcohol, but with a tantalising twist.
With the introduction of 13 delightful gelato cocktails, The Ice Cream Man not only sells standard fare like waffles and gelato, but is also the first and only bar in Singapore to serve these intoxicating drinks – and mean ones at that. And if you think their 13 flavours are too mainstream, you can even play bartender! The Ice Cream Man will make any customised flavour you request, as long as it's a week in advance, so get your creative juices running!
If you're bored of the same ol' bars our little red dot has to offer, and are seeking something new and exciting – this is the place for you.
Gelato Cocktails ($16)
Got Wings

Got Wings: Red Bull sorbet, soda, vodka, and cranberry juice
You've just been put through all 18 levels of hell by your agonisingly unreasonable boss. You're completely drained and badly in need of a perk-me-up.
This sorbet cocktail will indeed give you wings. After a few swigs, my mood soared to the high heavens. A more delicate alternative to the popular Jäger Bomb, who knew that a simple cranberry vodka could be elevated like this? If energy drinks are your sustenance, this cocktail is a must-try.
For all you non-alcoholics – bless you – fret not. The distinctive taste of Red Bull in Got Wings comes from The Ice Cream Man's Red Bull sorbet, so you can always opt for the more wholesome choice and go with the sorbet instead.
Rating: 7/10
Lazarus Paradiso

Lazarus Paradiso: rum, malibu, pineapple juice, horlicks gelato, and blue curacao
If you can't afford a beach getaway, this is the next best thing. Lazarus Paradiso is a tropical paradise in a glass. One sip, and it'll transport you to the sandy beaches of Malibu.
This cocktail is refreshingly milky with fruity undertones. The pineapple juice gives this aperitif a vibrant fruity kick, while the horlicks gelato adds a sweet tinge of malt, and an infusion of rum injects a trace of vanilla. I could almost feel the breeze and the salty waves spraying in my face. A brief escape from the worries of daily life.
Rating: 8/10
Faithfully Yours

Faithfully Yours: vodka, mozart gold chocolate, green mint syrup, and chocolate gelato
Faithfully Yours is the sexier grown-up sister of chocolate milkshake. It has the same genetic makeup – like any good chocolate milkshake, it's rich and thick. However, Faithfully Yours introduces an alluring element of danger: a dash of vodka, which changes the entire ball game and jazzes things up.
Rating: 9.5/10
Bloody Mary

Bloody Mary: vodka, gelato made from special tomato sauce containing herbs, spices, tabasco, BBQ and Worcestershire sauce
This Bloody Mary is so bloody good, it warrants that swear word. Sweet, salty and spicy all in one mouth – Mary sure is a feisty gal.
The preparation of this cocktail is not limited to only the bar. The Ice Cream Man's kitchen crew pitch in for this special drink too. The herbs, spices, tomato, BBQ and Worcestershire hot sauce are brewed over a stove, and finished off with a touch of tabasco, before being churned and frozen into gelato. The bartender then puts it all together with a splash of vodka.
Don't just drop by The Ice Cream Man expecting to get a glass of Bloody Mary though. This gelato cocktail is only available on special occasions such as Halloween, so make sure to call to check whether it's available before going down!
Rating: 9/10
Customise Your Own Gelato Cocktail
If none of the 13 gelato cocktails on their menu are your cup of tea, no fear. Simply let the good people at The Ice Cream Man know what cocktail you want one week in advance, and they'll do their best to concoct one specially for you. Chili crab, carrot cake, wasabi cocktails – let your imagination run wild!
More unique creations previously requested by customers include Suntori Beer sorbet, caramel popcorn gelato and capsicum sorbet. One customised flavour, the soya sauce gelato, was such a success that it was permanently added to the menu! I tried it, and it was a perfect amalgamation of salty and sweet – something along the lines of salted caramel, only better.
Just take note of one simple rule – for all those carnivores out there, no meat will be involved in any customisation of cocktails. Throw them anything else under the sun, and they'll gladly take on that challenge.
To customise your own cocktail, you'll first have to purchase a 500g tub of gelato, which will then be used to create the cocktail. The best thing? You're free to bring home any icecream that's leftover from the creative process!
The Food
Soup of The Day – Mushroom Soup ($6.50)
The earthy fragrance of the mushroom soup was brought out by a splash of brandy, however I would have preferred it if the soup was a tad creamier and thicker. The garlic bread on the side was a plus point, as it was well slathered with butter and garlic.
Rating: 6.5/10
Duck Confit ($28)
Gelato cocktails may be their forte, but The Ice Cream Man's duck confit deserves a shout-out of its own. This fowl, which was simmered in its own fats for a whole four hours, is not beneath that of French restaurants like Saveur, and has easily propelled itself to the higher ranks of my foodie list. If I ever find myself on the death row, this may just be what I'll request for my last meal.
Tender on the inside, crispy on the outside. It's so soft, my knife was rendered useless, because a fork alone was enough to tear this baby apart. The meat is laid upon a light, fluffy bed of buttery whipped potatoes and skinny-dipped in a lake of homemade orange sauce, which keeps the dish from getting too jelat.
It's not absurd to say that I may pay The Ice Cream Man a visit once in awhile during lunchtime, not to drink, but simply to chow down some duck confit.
Rating: 9/10
Waffles Topped With Peanut Butter Gelato
Nope, the title of best married couple doesn't belong to Will and Jada Pinkett Smith or Brangelina. The crown is worn by the holy union of peanut butter gelato and waffles.
Creamy peanut butter gelato sitting atop fluffy waffles, framed with a smattering of bananas, strawberries and blueberries, a generous helping of caramel sauce and a dusting of icing sugar – my idea of a perfect dessert. The peanut butter flavour is distinct, but doesn't overwhelm, and complements the buttery waffles instead.
I was impressed with how light the waffles were on the inside, yet crispy on the outside. It was crisp enough to withstand the melting gelato, and douse of caramel sauce for a good 10 minutes while my colleague and I were taking photos. So if you're looking to get that flawless Instagram shot, this is one hardy waffle.
Rating: 8.5/10
A treat for the kid in all of us
Perhaps you're desiring both a drink and a creamy gelato after dinner, but don't want the hassle of making your way to a bar and a gelato shop. You'll be able to kill two birds with one stone at The Ice Cream Man.
Or maybe you've run out of ideas for your friend's upcoming birthday, and are currently wracking your brains for a special and unique gift. If so, this makes a perfect treat for the occasion. Customise a laksa gelato cocktail for your noodle-loving friend and feel proud about yourself.
Plus, here's how you can enjoy 20% off all gelato cocktails at The Ice Cream Man! Just "like" The Ice Cream Man Gelato Cocktail Bar + Dining on Facebook, and show it to the staff at The Ice Cream Man. It's as simple as that! Visit their website here to find out more.
This promotion ends on 11 March 2016.
Overall Rating: 8.5/10
The Ice Cream Man (TCIM Gelato Cocktail Bar + Dining)
Address: 500 Jalan Sultan Road #01-11
Hotel Boss Singapore 199020
Opening Hours:
Mon – Thurs: 9.30am – 11.00pm
Fri – Sat: 9.30am – 1.00am
Sun: 9.30am – 10.00pm
Phone: (+65) 63980919

This post was brought to you by The Ice Cream Man.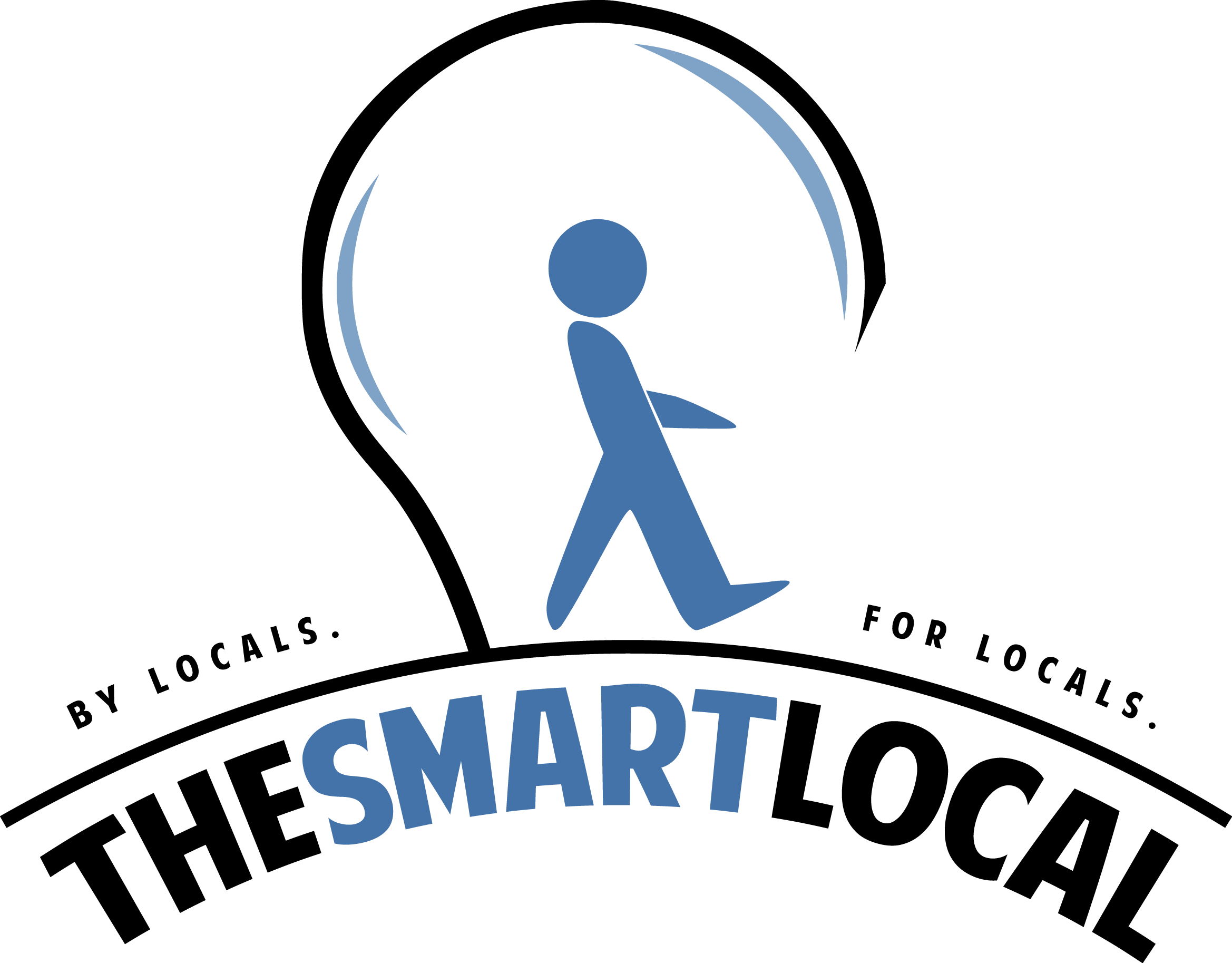 Drop us your email so you won't miss the latest news.