Quick and easy acupressure massage points
---
From athletes constantly exerting their muscles to those leading sedentary lifestyles often hunched over a computer, most of us are no strangers to body aches. 
Enter acupressure, a practice under Traditional Chinese Medicine (TCM) where pressure points are stimulated to soothe pain, promote relaxation, clear blockages, help to expel toxins from the body and allow better meridian flow. Simply put, meridians are the "energy pathways" in our physical being, running throughout our system to nourish and energise the entire body.
We employed the help of Physician Quek Yiyan from Eu Yan Sang TCM Wellness clinic @ Royal Square at Novena to give us the low-down on acupressure massages. Able to alleviate everyday ailments from fatigue and insomnia to headaches and allergic rhinitis – more commonly known as 'sinus', this head-to-toe guide features massages you can do any time, anywhere.
---
1. Inner corners of the eye – reduces eye strain and prevents deterioration of eyesight
---
Instructions: Place thumbs on each inner side of the eyes and massage the area of the eye socket, next to the nose bridge.
Effects: If only I could turn back time and discover the prowess of this acupressure point before my myopia degree skyrocketed. Stimulating this region reduces strain on your delicate eyes, especially when staring at screens for prolonged periods. 
Do take note that while it helps to prevent further deterioration, it will not be able to undo any damage that has already been done. So don't go into it thinking you'll one day be able to wake up with 20/20 vision just with a couple of massages!
---
2. Top of the neck – relieves headaches and neck pains
---
Instructions: Place both thumbs at the top of the neck, in the depressions beneath the base of the skull, massaging in circular motions.
Effects: This pressure point is a lifesaver when you're bogged down by headaches. It also provides relief for neck pains, which are rife among mobile users who hang their heads low for extended periods of time each day. 
---
3. Between eyebrows – to relieve tension headaches, nasal congestion & soothe stress/anxiety
---
Instructions: Use the index or middle finger to massage the space in between your eyebrows in circular motions. 
Effects: Stimulating this region helps to ease tension headaches and nasal congestion, along with improved concentration and relief of stress and anxiety.
---
4. Temples – to soothe persistent headaches and migraines
---
Instructions: Your temples are the intersection between the end of the eyebrow and a straight line extending from the outer corner of the eye. Massage these spots in a gentle, circular motion.
Effects: Often seen as an action to illustrate how stress or frazzled someone is, massaging the temples actually does help to ease throbbing migraines. Make use of this acupressure point in succession with the first 2 for a trifecta of headache-relieving massages.
---
5. Top of the head – to alleviate insomnia by promoting relaxation
---
Instructions: Reach this spot by placing your thumbs near the tips of your ears and using your hands to connect on the back of your head till the fingertips touch at midpoint. Press down, applying slight pressure to a degree you're comfortable with.
Effects: Nothing's worse than being exhausted throughout the day and mysteriously not being able to fall asleep when bedtime rolls around. This simple acupressure massage takes a matter of minutes, and will have you nodding off to catch some Z's without much difficulty. 
---
6. Widest parts of the nose – to relieve sinus and nasal congestion
---
Instructions: Massage the sides of your nose in circular motions after placing the middle fingers on the widest parts. 
Effects: As someone suffering from chronic 'sinus', it's a daily hassle to deal with running mucus, constant sneezing and the inability to even breathe properly due to a blocked nose. This acupressure point helps to ease the congestion and hopefully prevent further embarrassment from blowing your nose like a trumpet in public. 
---
7. Fleshy portion at the top of the shoulder – to soothe shoulder aches
---
Note: This massage should not be performed on pregnant women. 
Instructions: This one's a little more abstract, and is best performed with somebody's assistance. Place the middle finger at the lower borderline of the 7th cervical vertebra – a.k.a the bone that protrudes the most when you bend your head forward – and connect the 2 thumbs such that the other hand reaches the highest point of the shoulder. 
Effects: Apply pressure to this fleshy portion in a pinching motion to gently soothe muscle aches. The reason why this is ideally carried out by somebody else is that you would inevitably be flexing your own shoulder muscle when you raise your arm up to reach it. 
To work around this, you can perform it on yourself but on opposing sides, i.e right hand to massage left shoulder and vice versa.
---
8. Midpoint of the second palm bone – relieves headaches, shoulder aches and promotes general well-being
---
Note: This massage should not be performed on pregnant women. 
Instructions: Place your thumb on the depression at the midpoint of the second palm bone, in between the other hand's thumb and index finger. 
Effects: The efficacy of this acupressure point is instantly noticeable when you realise how sore it feels upon massaging. Dubbed the "Union Valley", this powerful point is responsible for meridians flowing from the hands all the way to the head. Stimulating it leads to significant muscular tension relief, which in turn makes your entire being feel more nimble.
---
9. Inner wrist – alleviates insomnia, indigestion and nausea
---
Instructions: Identify the location of this point by placing 3 fingers at the base of your palm. Position your thumb underneath the last finger, in between the two tendons, and press firmly. 
Effects: Anti-motion sickness wristbands are a popular travel product, and the mechanics tap into this exact acupressure point. The bands feature a protruding nub which serves to constantly apply pressure on the point, hence preventing nausea. 
Performing it yourself is free, easy and also helps with insomnia and gastrointestinal issues. 
---
10. Below the knee – relieves fatigue, indigestion and promotes general well-being
---
Instructions: Place 4 fingers below the base of your kneecap. Using your other hand, position either your thumb or index finger – depending on which feels more comfortable – on the fleshy part on the outer side of the ridge of the shin bone and massage in circular motions. If you are at the right spot, you should be able to feel a muscle pop out as you move your foot up and down.
Effects: Make a habit out of massaging this acupressure point before bed if you suffer from chronic fatigue no matter how many hours of sleep you clock each night. It'll also benefit your digestive system, which will all add up to create greater well-being overall.
---
11. Inner ankle – alleviates insomnia and menstrual cramps
---
Note: This massage should not be performed on pregnant women. 
Instructions: This acupressure point is situated 4 fingers above the jutting part of your ankle bone. Use your thumb to massage the fleshy portion behind your shin bone in circular motions.
Effects: Ladies, rejoice. Stimulating this pressure point is known to alleviate menstrual cramps, which is salvation many of us desperately need during that dreaded time of the month. It also helps to alleviate women's gynaecological problems such as fibroids, endometriosis and infertility issues.
Beneficial for insomniacs as well, this point is especially powerful as it is the intersection of 3 different meridian channels.
---
Eu Yan Sang TCM clinics in Singapore
---
Although these DIY acupressure tips are great as a quick fix, keep in mind that they're only meant to alleviate symptoms temporarily. 
If you're keen on exploring more TCM treatments, Eu Yan Sang TCM Clinic is a great go-to that provides expert diagnoses, effective solutions and most importantly, reasonable rates without hidden fees that are sometimes incurred at dodgy establishments.
A trusted TCM provider since 1879, Eu Yan Sang TCM Clinic also specialises in preventative care. Take it from someone who's had to receive specialist care only after doubling over in agony 'cause I waited too long: prevention truly is better than cure. 
With more than 20 clinics across Singapore, Eu Yang Sang operates under 3 different concepts:
Eu Yan Sang TCM Clinic:

Serves patients in the heartlands, catering to a wide range of acute and chronic conditions.

Eu Yan Sang TCM Wellness Clinic: Focuses on well-being of busy executives, targeting concerns which include sub-health, skin, weight management, pain management and travel health.
Eu Yan Sang Premier TCM Centre: Helmed by highly experienced physicians, deals with more complex and chronic health conditions.
With acute and chronic ailments from frequent migraines, muscle and body aches to menstrual and digestive issues, it's best to nip the conditions in the bud and seek treatment from the root cause before things take a turn for the worse. 
Don't settle for simply "living through the pain" – you'd be surprised at the difference it makes to your quality of life.
---
Bonus: Special promotions for TSL readers
---
As a bonus incentive exclusive to TSL readers, enjoy a session of consultation with acupuncture for $48 nett or 3 days of medication for $42 nett.
This deal is valid for both new and existing patients, limited to one redemption per patient. All you have to do is quote "TSL" at participating Eu Yan Sang TCM Clinics and Wellness Clinics from now till 31st January 2020.
Note: Not applicable for consultation with senior physician.
Eu Yan Sang TCM Wellness Clinic – Novena
Address: 109 Irrawaddy Road, #02-17 Royal Square @ Novena, Singapore 329566
Click here for full list of clinics in Singapore
Opening hours: Mon – Sat 9AM-9PM, closed for break from 12.30PM-1PM & 5.30PM-6PM | Closed on Sun & PH
Telephone: 6266 6339
Website
---
This post was brought to you by Eu Yan Sang TCM Clinic.
Photography by Heng Wei Shin.
Originally published on 29th July 2019. Last updated by Josiah Neo on 14th September 2021.
Promotions listed in this article may no longer be valid.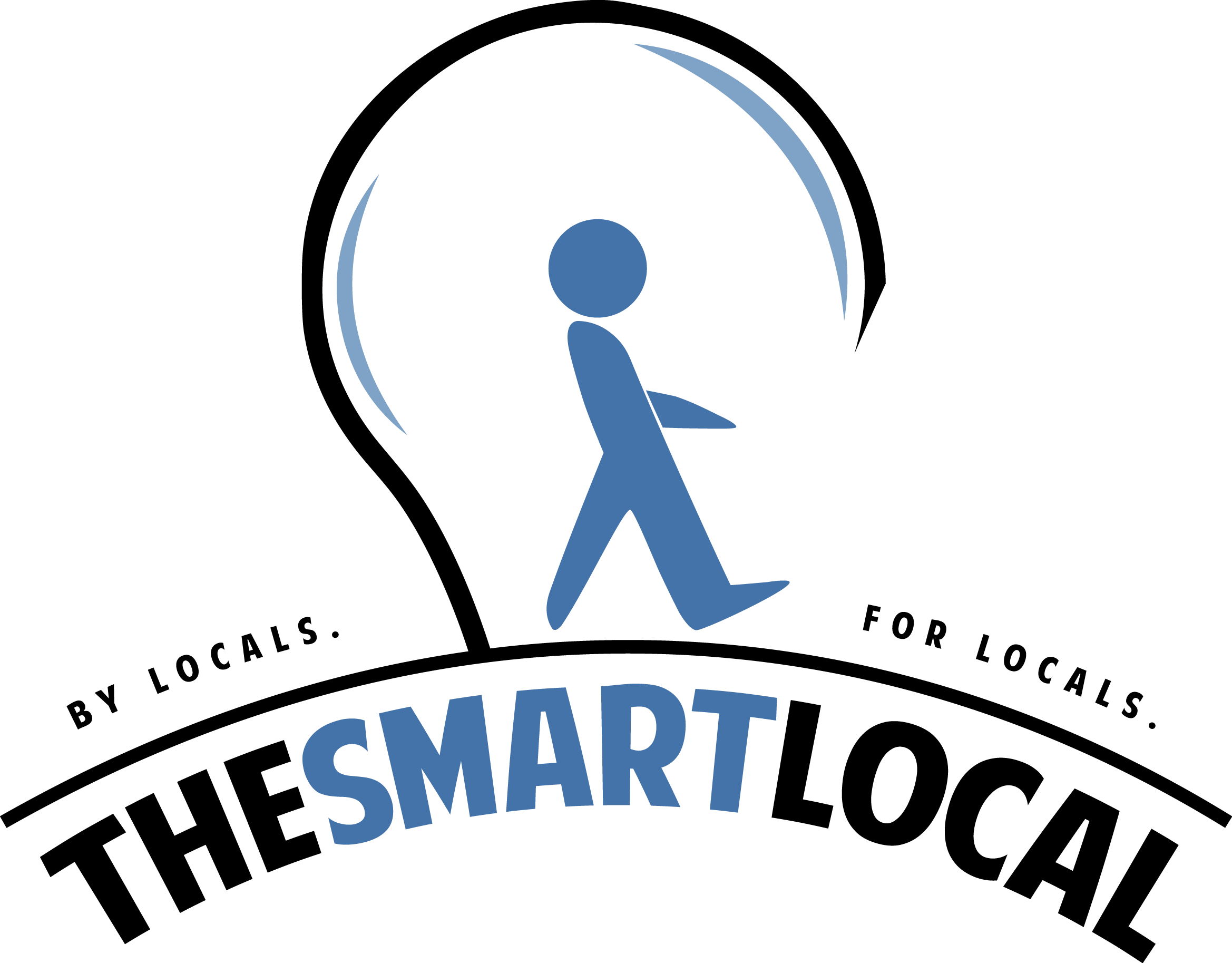 Drop us your email so you won't miss the latest news.