Taobao's Great Singapore Sale 2019
Certified Taobao addicts know that Taobao is the go-to place to get quality, yet affordable buys for their home. From 16th-18th June 2019, Taobao will be blessing us with even more deals and discounts on the already hard-to-beat prices for household products and gadgets.
We're talking about smart speakers and wireless earphones that'll spruce up your home without breaking the bank. There'll even be additional discounts for new and existing in-app users. Plus, jio a friend to unlock even more savings of up to 50% off. Here's what you won't want to miss out on:
1. Midea Wireless Vacuum Cleaner – 16% off
Say goodbye to mites when you snag the Midea Wireless Vacuum Cleaner (739RMB ~S$145.83, U.P. 878RMB ~S$173.26). Its strong suction will get rid of all the nasties on your bed – no more itching or scratching at night! It's extra useful for homeowners with pets who like to cuddle up on the sofa or bed with you.
The vacuum's wireless charging capabilities and lightweight design – at just 1.3kg – also means carrying it around the house will be a breeze. Not enough space in your storeroom? No problem – its sleek and compact design will fit snugly in just about any small space.
Buy it here. Includes free direct shipping to Singapore.
2. Makeup Storage Box – 70% off
When your shopping spree at Sephora gets out of hand, it's time to bring out the big guns. Every makeup junkie or hoarder needs a Makeup Storage Box (29RMB ~S$5.72, U.P. 99RMB ~S$19.54) pronto to organize their beauty products. With a price tag this affordable, you definitely won't want to miss out.
This makeup storage box can fit a large number of items – you'll be awed by just how many makeup products you can tuck away 
The top drawer is perfect for showcasing and storing away your perfumes or even moisturisers. Lipsticks, concealers and compact items like face masks go into the bottom compartments. The best part? Keeping it clean and dust free won't be a problem because it's waterproof and dustproof. You can also choose from trendy colours like coral and white.
Buy it here.
3. Ceramic Pot – 25% off
Image credit: Tmall
After that 9-5 grind, you might be tempted to tabao fast food instead of whipping up your own meal. The Ceramic Pot (269RMB ~S$53.12, U.P. 359RMB ~$70.89) will change all that since it makes cooking delicious and healthy meals like chicken soup or warm stews easy peasy. Now there's no excuse to reach for that bag of salt-laden fries!
Image credit: Tmall
You can prepare a wide variety of other items such as yoghurt, rice and porridge with a simple click of a button. It's suitable for big households since it can whip up 1.8 litres of food, while smaller households can enjoy the leftovers for lunch at work the next day.
Pro-tip: Prep the ingredients the night before and pop them into the cooking pot – a warm meal will be waiting for you when you get home after work.
Buy it here.
4. Tmall Smart Speaker with AI Assistant – 70% off
If you've ever wanted to purchase a smart speaker but don't want to fork out a huge sum of money, the Tmall Smart Speaker with AI Assistant (89RMB ~S$17.56, U.P. 299.50RMB ~S$59.10) might be your best bet. It offers most of the functions you'd get from Google Home or Amazon's Alexa, without the hefty price tag.
Want to switch off your bedroom lights? Done. Decrease the temperature of your air-conditioned room? Say no more. This smart speaker works with electronic products from known brands like Siemens and Bosch, so pairing appliances won't be a problem. It even doubles up as a speaker with its vivid vocals and bass – simply command it to play songs.
Buy it here.
5. Multi Clothes Hanger – 40% off
Let's face it, hangers aren't always at the top of our to-buy list, but if you want to make magic happen in your closet, the Multi Clothes Hanger (27RMB ~S$5.33, U.P. 44.85RMB ~S$8.85) is a must buy.
Image credit: Tmall
This hanger will not only save space in your closet, but it'll also help you organise your clothes – just hang all your shirts on a multi hanger and all your shorts on another. No more being late to meet your friends because you spent all that time rummaging your entire cupboard for that pair of jeans.
You can even use it to hang and dry clothes, great for when you don't want to deal with 100 loose hangers. The top of the hanger can also turn 360 degrees – say, just in case you're trying to dry your clothes and need them to face a specific direction.
Buy it here.
6. Wireless Bluetooth Earphones – 33% off
Channel Apple's AirPod vibes with these sleek Wireless Bluetooth Earphones (U.P. 509.50RMB ~S$100.54, now 339RMB ~S$66.90). Our favourite thing about it is that it's noise cancelling so you can filter out background noise and focus solely on your music. The sound quality is super impressive too, with good clarity and bass.
A full charge takes 40 minutes and will give you a whopping 8 hours of playback or calls, enough to last you the entire day. You could even go a couple of days without charging as the portable casing gives the earphones an extra 4 full charges – perfect for a short getaway.
Buy it here. Includes free direct shipping to Singapore.
*Note that readers can grab vouchers or coupons to maximise savings. Some items may have a surprise price drop on the actual sale period.
Unlock even more discounts and deals from Taobao
From 16th-18th June 2019, get your hands on these heavily discounted household appliances and electronics and put a futuristic spin on your new BTO. But that's not all – on top of these epic bargains, Taobao is blessing us with even more deals and discounts.
Jio-A-Friend for discounts of up to 50% off
If you thought the sale items were affordable, this deal will make it an absolute steal. Grab your bestie, neighbour or bae and order the same item to enjoy an additional discount of up to 50%.
Look out for this button!
Image credit: Tmall
All you have to do is choose your product, check the offer price, click on group buy (发起拼团) and make payment. Users can tap on share ( 分享) to send the product link to your friends. Don't worry, if there isn't 2 of the same order, you'll automatically be refunded within 24 hours.
Discounts for new users
There's no better time to hop onto the Taobao wagon because users placing their first order will enjoy 20RMB (~S$3.95) OFF with a small minimum spend of 21RMB (~S$4.15).* All you have to do is key in the promo code SGNEW20 at check out.
*Valid from 13th June-18th June 2019. Applicable to the first in-app order only. A Singapore address must be used at checkout
Discounts for existing Taobao users
Existing users, you're not forgotten. You'll get an additional 45 RMB (~S$8.90) OFF your in-app purchases with a minimum spend of 299RMB (~S$59.10)* when you key in the promo code TSL45 at check out.
*Valid from 16th-18th June 2019. Limited redemptions and for one-time use only. A Singapore address must be used at checkout.
Save on household appliances and electronics at Taobao's GSS Sale
Whether your household appliances are in need of an upgrade or you're shopping for your new BTO, here's your chance to bag these deals and save some money. Not only will you be getting quality items, but you'll also be able to channel those saved costs towards house renovations or bills.
Fastest fingers first – be sure to fill up your cart from 13th-15th June 2019 before the sale starts from 16th June-18th June 2019!
---
This post was brought to you by Taobao.
Photo credit: Heng Wei Shin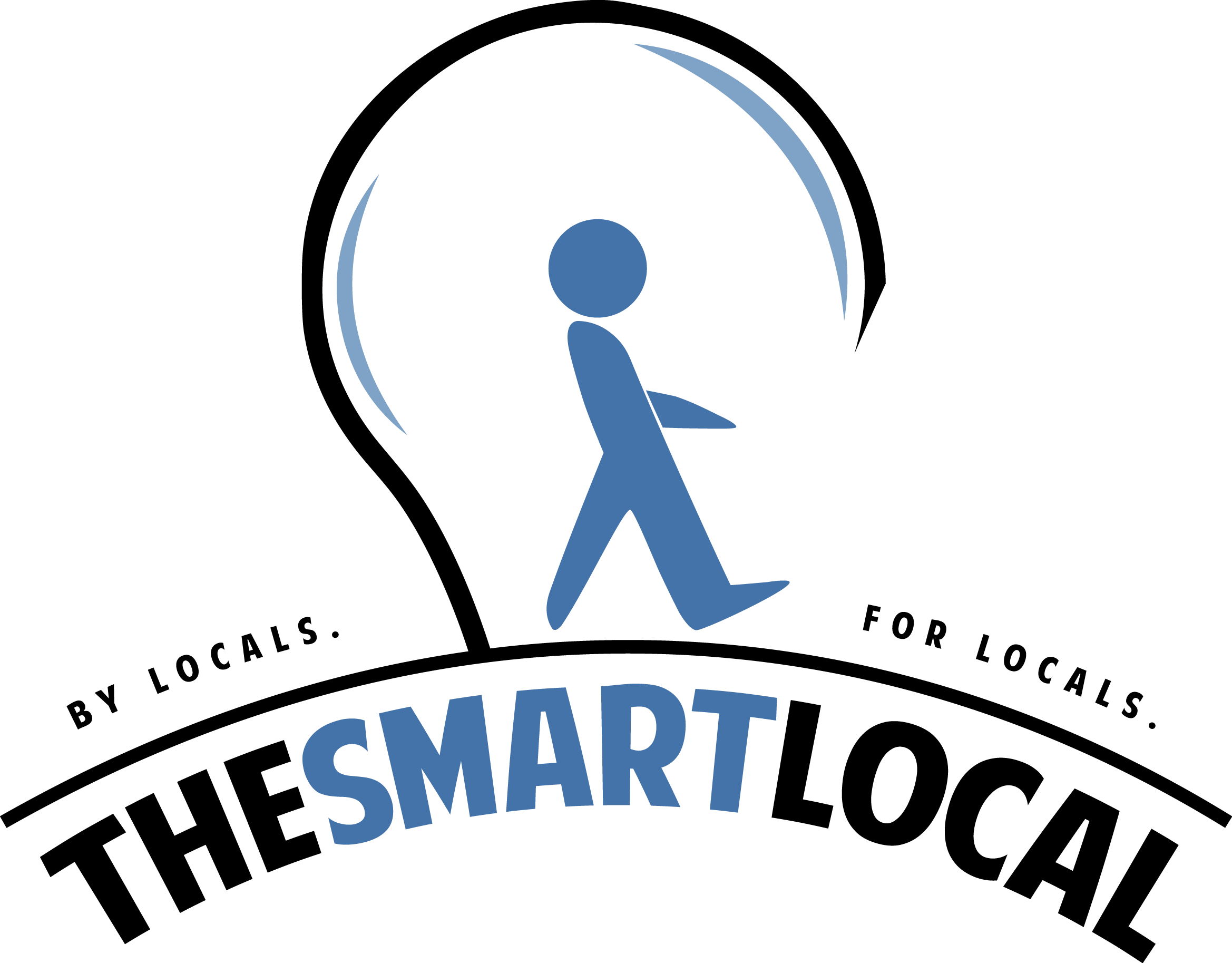 Drop us your email so you won't miss the latest news.