SW1 Clinic – beauty treatments for a younger look
---
When you hit your mid-20s and beyond, your priorities shift. Maybe you're inclined to stay home more, or started to think about your career or finances strategically. Other likely thoughts when you start to see a fine line or two on your face: how to look younger and prevent the onset of ageing. 
To combat less-than-desirable changes like thinning hair or drooping cheeks as the years fly by, have these beauty treatments in your arsenal. Some even require no downtime or hours-long sessions  – just whisk in and out during your lunch break or mornings, and your colleagues will be none the wiser. 
---
Revage 670 – to solve any hair loss at its root
---
You don't have to be in your 40s or 50s to experience thinning hair or a receding hairline. Stress, multiple dye jobs or too-tight hair ties can hasten the process, and it's never too late to go back to the root (geddit?) of the problem: your scalp.
SW1 Clinic's Revage 670 is a treatment that uses low-level lasers to stimulate blood flow in hair follicles below your scalp, and the UFO-like machine rotates 180 degrees to ensure the effect is all around you *cues cinema opening credits*. More blood flow = hardier, thicker hair. 
The experience itself reminded me of sessions at neighbourhood salons where you're made to linger under a "dome" for moisture to be "steamed" into your locks. This, however, is far more advanced, with zero heat and only a faint ticking sound heard as the machine did its magic. 
The 30 minutes flew by quickly with beauty magazines and refreshments provided, too.
With repeated sessions, you can say goodbye to hair loss and chunks of hair clogging up your home's drainpipe. For best results, it's recommended to go for bi-weekly or weekly sessions for about half a year.
Treatment time: 30 minutes
---
Forever Young BBL – to get that youthful glow 24/7
---
Bright, even-toned skin makes you look youthful and refreshed even without a smidgen of concealer or foundation. And while most of us turn to bottles upon bottles of moisturiser or exfoliators to amp up our skin's glow, SW1 Clinic's Forever Young BBL treatment can do the same with light therapy in a flat 30 minutes.
Before BBL, your makeup will be removed and a numbing gel applied. Note: Some folks even do away with the gel altogether as the treatment is mostly painless.
Referring to Broadband Light, the BBL treatment delivers high-intensity light to skin in short bursts similar to that of IPL treatments. But BBL is supercharged, meaning you can get far more efficient results safely and it can even be customised for different skin tones due to the availability of different light wavelengths.
The light stimulates new collagen production, which translates into benefits like firmer and brighter skin, smaller pores and less pesky pigmentation like dark spots or scars. There isn't any downtime, too, so it's easy to walk out of the clinic with rejuvenated skin – ready to take on the world. 
Treatment time: 30 minutes
---
Natural Facial Fillers – for more defined features
---
Sculpted and lifted faces are a sure sign of youth and can look amazing in photos. But instead of extensive surgery or dubious massage-based treatments to attain that look, fillers are tried-and-tested ways of getting defined features like a higher nose and more pronounced chin.
Made of hyaluronic acid which is already found naturally in your skin, fillers can boost the volume of flat noses or undefined jawlines – think of it as 'filling' up the space in these areas for more definition. Plus, they can plump up lips,  smoothen out lines and wrinkles and even minimise your pores.
It's a pretty fuss-free procedure – all the doctor has to do is inject the fillers in after numbing cream is applied. Pro tip: make sure your doc is a medically trained, certified professional!
For those worried that the fillers would be too drastic and give you an unnatural appearance, opt for SW1 Clinic's Natural Facial Fillers which ensure you'll still look "you". The effects are instant, so it's perfect for ganchiong spiders who want a visible before-and-after difference. 
Treatment time: 30 minutes
---
Beauty treatments for anti-ageing and more at SW1 Clinic
---
Ageing is inevitable, but you can look fresh and youthful for your age if you invest in quality beauty treatments across the years. And even if your age begins with a 1 or 2, it's never too early to keep yourself in the know.
If you're looking for a one-stop place to get your beauty needs sorted out, consider SW1 Clinic that's tucked away in Tanjong Pagar at OUE Downtown.
Strategically set in the CBD, it's a tastefully decorated sanctuary which will lull you into zen mode the moment you pick up the phone. No, we don't exactly mean phoning for an appointment, but picking up this red one at the hidden entrance. Just like a hidden bar, fancy.
Walking in, you'll be struck by the chic dark interiors framed by rows of sleek beauty products and hanging foliage.
And the level of detail paid to the treatments was equally high as Dr Chua Han Boon, an aesthetic consultant at SW1 Clinic, sat my colleague and I down for a thorough consultation and explanation for the treatments we were about to try. 
Our barrage of questions like "How will it feel?" were answered patiently and passionately by the doctor and the rooms we were ushered to for the Forever Young BBL and Revage 670 treatment were #aesthetic and set us at ease completely.
Post-treatment 30 minutes later, we were given the VIP treatment, not just in the form of tea-and-biscuit refreshments, but also with extra thoughtful touches like a makeup room and studio for those before-and-after shots.
Just look at all these complimentary makeup for you to use – we spotted Liphop lip tints & chái Snow White Whitening Sunscreen Mist.
DSLR and studio lights to help you look your best for that beauty portrait.
And now for the bottom line – results. My colleague who tried the Forever Young BBL treatment not only enjoyed the warmth of the treatment but saw with her own eyes that her skin became taut and slimmer with just a few pulses. P.S. She's a sceptic so to hear her say this was major.
She also didn't experience any peeling or flaking and mentioned that her skin was well-moisturised and less oily after heading back to the office.
As for yours truly who did the Revage 670, I honestly can't comment if it was a miracle-worker with a single session. But what was comforting to me was that the treatment was FDA-approved and backed by science – no herbal compresses and false miracle shampoo claims here, thankfully. 
Backed by legit doctors, SW1 Clinic impressed both of us with its lack of hard-sell techniques and sheer variety of services. A quick look at its website reveals an extensive array of services, including plastic surgery, muscle-sculpting programmes, scar treatments and even cutting-edge treatments like thread lifts. 
FYI, it's right beside Recognize Studio in OUE Downtown.
With solid medical professionals and a beautiful environment, getting a quick treatment done here during lunch is the perfect salve for any office woes. Bonus: Your colleagues will constantly be wondering about your age-defying appearance too!
SW1 Clinic (OUE Downtown Branch)
Address: 6A Shenton Way #02-19/20, OUE Downtown Gallery Tower 2
Phone: 6817 8882 / 8348 9384
Opening hours: Mon – Fri 10AM-8PM, Sat 10AM-4PM
Email: help@SW1clinic.com
SW1 Clinic (Paragon Branch)
Address: 290 Orchard Road, #13-03 Paragon
Phone: 6817 8888 / 8348 9384
Opening hours: Mon – Fri 9AM-8PM, Sat & Sun 9AM-4PM
Email: help@SW1clinic.com
---
This post was brought to you by SW1 Clinic.
Photography by Pepita Wauran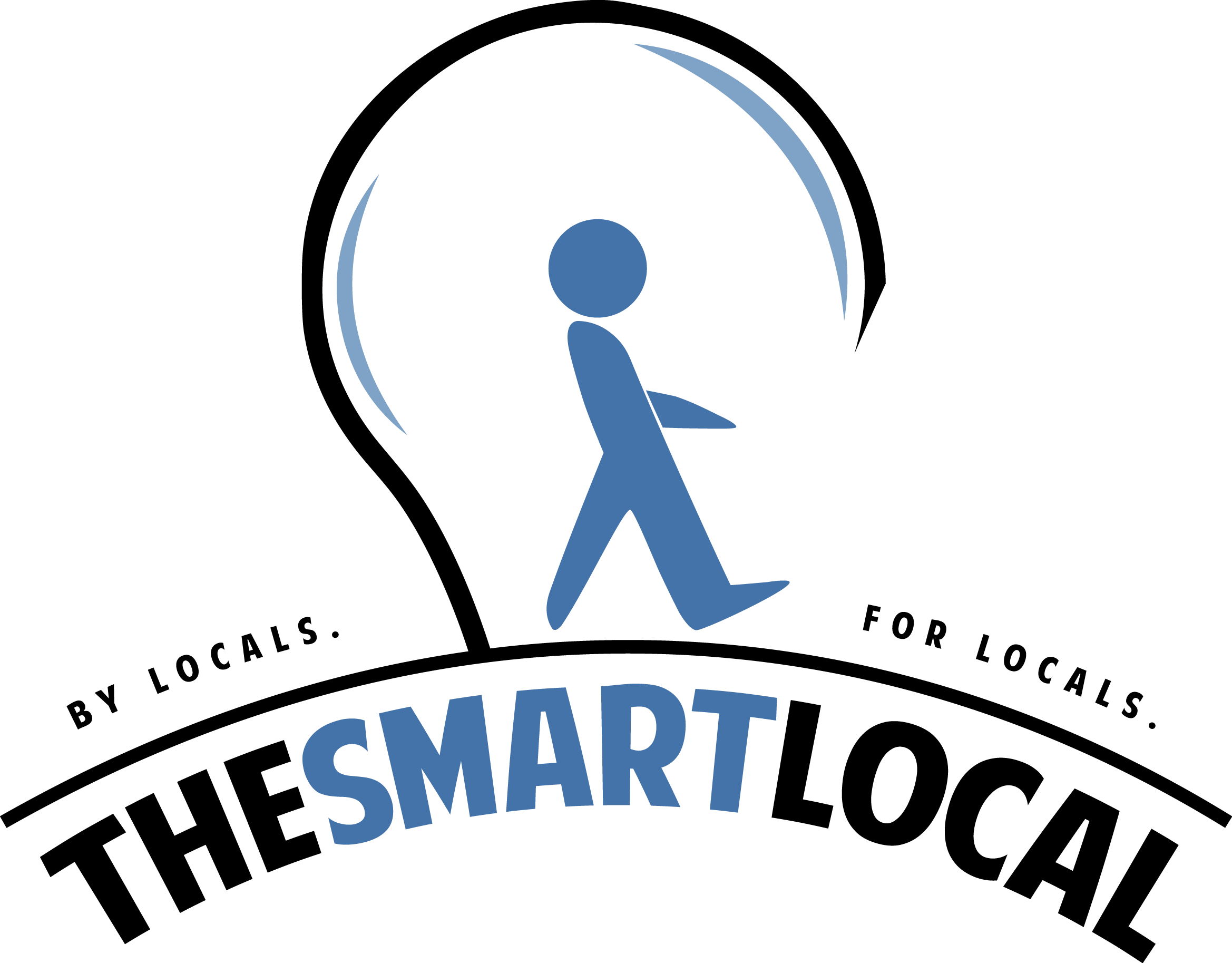 Drop us your email so you won't miss the latest news.