Suntec City food spots
---
Walking within the shiny corridors and around the Fountain of Wealth at Suntec City always presents plenty of F&B options which leaves us spoilt for choice. To ease your decision-making process, Suntec City is offering 50% off F&B vouchers for use at food spots come 15th – 31st March 2021 on weekdays.
From chicken wings in all kinds of flavours to super-sized kopi, read on to find out what to bookmark for your next food hunt.
---
1. Penang Place –
traditional Penang
 char kway teow & 
kueh
---

Image credit: Suntec City
Since coach rides overseas are forbidden due to the pandemic, Penang Place is the next best location to get your fix of authentic Penang fare.
Prepared by Penang masterchefs, their Penang Char Kway Teow ($10.90++) had a savoury wok hei taste coupled with generous portions of ingredients such as prawns, squids and eggs. Cap off your meal with a refreshing bowl of Penang Chendol ($5.90++).
Other highlights include their Penang Assam Laksa ($10.90++), Choon Piah (Hainanese spring rolls, $5.90++) and Salted Egg Yolk Chicken ($14.90++). To share some quick bites, order the assortment of traditional kuehs ($6.90++).
Location: West Wing, #02-314
---
2. White Restaurant – signature Sembawang White Bee Hoon
---

Image credit: Suntec City
From its humble beginnings as a zi car hawker, The Original Sembawang White Bee Hoon has grown into a successful restaurant chain aptly named White Restaurant. Touted for their umami-rich Original White Bee Hoon ($7++), White Restaurant also offers family favourites such as Salted Egg Sotong ($15.80++) and Signature Meat & Seafood Roll ($13.80++).
The Signature White Bee Hoon is bathed in a rich and flavourful gravy, filled with scrambled eggs, prawns and vegetables. Add some kick into the dish with the combination of some lime and sambal chilli to enjoy it in its full glory.

Left to right: Salted Egg Sotong, Original White Bee Hoon, Signature Meat & Seafood Roll.
For a side dish, add on the Meat & Seafood Roll that is chock-full of shrimp and chestnuts. Not only are they bite-sized, they're also the right level of crispy without being overly oily.
Location: Fountain Court, #B1-131
---
3. Kopi & Tarts – pastries & XXL drinks
---
Image credit: Suntec City
Sometimes all you need for a midday pick-me-up is the combination of coffee and pastries. At Kopi & Tarts, treat yourself to a selection of egg tarts, pies and toasts.

You can enjoy egg tarts, puff pastries and XXL drinks as a midday snack.
Choose from popular egg tart flavours: original, chocolate, and cream cheese (U.P. $14.80 for six), and add on XXL drinks (U.P. $6) with options like Iced Lemon Tea and Iced Milk Tea. If you have a penchant for something sweeter, go for the XXL Gula Melaka drinks (U.P. $7.60) with options of coffee or tea. These cups are so large, they're suitable for sharing with up to even three friends.
For a picnic or potluck idea, opt for a box of five large puffs (U.P. $13), that include classics like curry chicken, chicken mushroom and tuna – all satisfyingly flaky and stuffed to the brim with fillings.
Location:  East Wing, #01-648
---
4. The House of Robert Timms – 
all-day Aussie breakfast
---

Image credit: Suntec City
If you're craving for a taste of the land down under, head to The House of Robert Timms for a hearty meal and a conducive space for banter with your mates. Favourites include the Robert Timms' Pancake Stack ($15++), Robert Timms' Roasted Chicken Salad ($17.50++) and the Fried Chicken Waffle Burger ($19.50++).
The Pancake Stack includes three fluffy pancakes topped with butter and maple syrup, as well as long strips of crispy bacon and your choice of egg in one of four ways: sunny side-up, scrambled, poached or over-easy.

Left to right: Fried Chicken Waffle Burger, Pancake Stack and Robert Timms' Roasted Chicken Salad.
For those who want something on the healthier side, their Roasted Chicken Salad comes in a large bowl filled with ingredients like mango, cherry tomatoes and butterhead lettuce, while topped with honey-mustard mayonnaise.
Fans of savoury waffles will have to try the Fried Chicken Waffle Burger, which comes with a side of waffle fries and greens too.
Location: East Wing, #01-608
---
5. Wingstop – buffalo-style chicken wings
---
Chicken wings are a guilty pleasure that can come in different shapes and flavours, and we are no strangers to that at Wingstop.

The Signature Platter
If you're overwhelmed with options and don't know which seasoning to pick, consider their Signature Platter For 2 ($26.95). It's a fast food feast that comes with Louisiana Rub Classic Wings, Garlic Parmesan Boneless Wings, and Kecap Manis Hand-Breaded Wings alongside coleslaw, drinks and cheesy Louisiana Voodoo Fries.
For those who are flavour-loyalists and already have their favourites, you can look forward to the 6-piece Boneless Wings Combo ($9.95) which lets you choose any two of the 11 available flavour options ranging from Lemon Pepper to Hickory Smoked BBQ.
The meal also comes with a side and a drink, which you can fill from the self-service dispenser machine that boasts tons of options from Coca-Cola to Fanta Strawberry.
Location: Fountain Court, #B1-108
---
Enjoy Suntec City food deals with 50% off F&B vouchers
---
If you're constantly plagued with the age-old dilemma of "what to eat", these five food deals at Suntec City will make it simple, while also letting you cash in on savings.

Don't miss out on exclusive deals in the Suntec+ App
This March, Suntec City is offering 50% voucher sales on the Suntec+ App (Suntec+ on iOS, Suntec+ on Google Play Store), a rewards app which features all the sweet deals and news of any upcoming events within the malls. You can accumulate points on the app as you shop at more than 360 participating merchants at Suntec City which can in turn, be used to redeem shopping vouchers, exclusive deals and treats.
The limited voucher flash sale is available now and consists of $20 vouchers retailing at just $10 for the five F&B spots mentioned in this article. As there will only be 100 vouchers available for each merchant, you'll need to be speedy gonzales to snag them. The vouchers are only valid for redemption from Monday to Friday until 31st March 2021 too – perfect for use during lunch hour or a weeknight dinner hang.
What's more, travelling to Suntec City will also let you save money with travel perks. You can enjoy $3 off your GRAB ride to Suntec City with the promo code "SUNTEC" from 10AM to 10PM daily, on top of redeeming a parking coupon worth $3.21 or 3,210 Suntec+ points (worth $3.21) with every $40 spent on weekdays or $60 on weekends.
As a cherry on top, shoppers also can redeem a $5 Suntec City voucher with $80 spent on weekdays or $100 on weekends. Citibank credit cardholders are in greater luck – they can enjoy an additional $5 Suntec City voucher with a $125 spend or a $10 Suntec City voucher with a $250 spend.
Address: 3 Temasek Boulevard, Singapore 038983
Opening hours: 10AM-10PM
---
This post was brought to you by Suntec City.
Disclaimer: Some images were shot prior to Covid-19.
Photography by Clare Ong.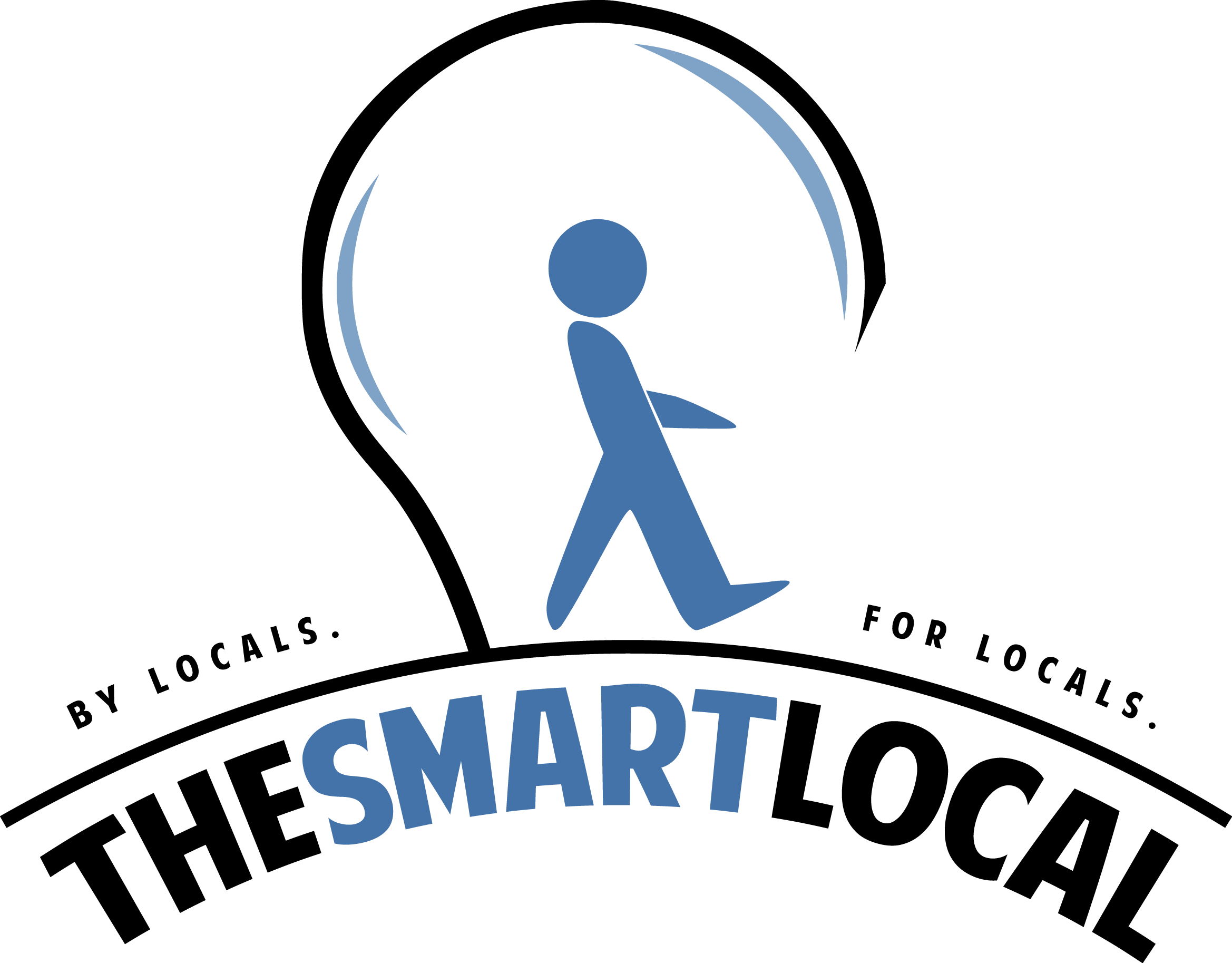 Drop us your email so you won't miss the latest news.