Lights, Camera, SNAPCHAT
Instagrammable food is all the rage now. From crazy Cakeshakes (monster milkshakes stacked high with cake slices, cookies and other decadent toppings), to pillowy hotcakes jazzed up with lashings of berries and syrup, Instagram is flooded with all kinds of unbelievably pretty food photos.
But sometimes, even top quality photos aren't enough to fully document your amazing food adventures. Maybe you've scored a basket of piping hot, extra-oozy liu sha baos, or a molten lava cake that actually flows.
That's where Snapchat comes in. The 10-second video sharing app has become super popular amongst foodies and smartphone users alike, allowing us to showcase snippets of our finest eats with a mere tap of the screen. Making your friends and acquaintances jealous has never been easier.
Golden, oozing liu sha bao custard and runny yolk Eggs Benedict videos are fun to watch, but sometimes, you just want something beyond these cliches. Something with flair. Something with DRAMA.
From breathtaking dessert experiences to food on fire, here's a list of 8 spectacular, action-packed dishes to keep your friends on the edge of their seats, and burning with jealousy.
1. Fire Ramen @ Shin-Sapporo Ramen
This ramen is flaming hot. Literally. The team behind Shin-Sapporo is turning up the heat with the new Shin-Sapporo Fire Ramen ($15.80), a Hakata-style cha shu tonkotsu ramen with a fiery twist.
Before you order your ramen, you'll be taken through a whole list of safety procedures to ensure that you stay safe and uncombusted. Shin Sapporo requests that patrons put on a special apron, tie up their hair, and sit a certain distance away from the table or counter. Exciting.
The chef brings the bowl of ramen right to your table, along with a small pot of hot oil. He'll ignite the oil, which is poured in a blazing stream straight onto the ramen.
The fire is INTENSE. You will actually be able to feel the heat on your face as you watch the bowl of ramen combust into a tower of flames. I was so stunned by all the crackling and sputtering that I stayed frozen in my seat, even after the flames had flickered out. If you've always wanted to experience what it's like to get up close and personal with a fire-breathing performance, this is the very thing for you.
I was burning to find out how the flames would have altered the taste of the ramen, but to my disappointment, the ramen itself wasn't particularly impressive. The soup was too salty for my liking, and with only a few thin slices of char siew, this bowl wasn't as satisfying as I had hoped.
But make no mistake, this fantastic fire show is not for the faint of heart.
Taste: 5/10
Action: 10/10
Address: #02-23 Alexandra Retail Centre, 460 Alexandra Road, Singapore 119963
Opening Hours: Mon- Sat: 11AM – 9PM | Closed on Sun
2. Red Velvet Lava Baguette @ Mr Baguette
Whoever came up with this lava baguette is a bona fide GENIUS. The Red Velvet Lava Baguette ($2) had a light crispy exterior, with a centre of molten red velvet filling made with an interesting mix of chocolate, cheese, yogurt, and buttermilk.
The filling's bright red hue doesn't come from food colouring. Instead, this 100% natural red pigment is derived from the clever incorporation of beetroot. What a great way to sneak some veggies into your diet. #healthyliving
Crack open the hot baguette shell, and watch the glossy red velvet filling ooze out like liquid ruby.
The layers of complexity in this seemingly simple creation was impressive, with the mild tang from the cream cheese complementing the bittersweet cocoa. Absolutely delicious.
You have to experience this at least once. Have tissues on hand though, because this will definitely get messy.
Taste: 9.5/10
Action: 7.5/10
Address: 505 Beach Road, #B1-51, Golden Mile Food Centre, Singapore 199583
Opening Hours: 12PM – 8PM daily
3. The Black Ball @ Cream & Custard
The Black Ball ($9.80) at Cream & Custard looks and sounds rather mysterious; an unassuming dark sphere, sitting at a corner of the dessert display case. With my curiosity piqued, I decided to give it a shot.
Pour the pitcher of liquid chocolate over the black sphere, and watch as it slowly disintegrates.
The chocolate shell melted down to reveal an interior of creamy passionfruit curd and cold chocolate mousse, studded with crunchy shards of honey crumble. Every bite was smooth and sweet, with hints of floral notes from the crushed petals that lightened up the decadent dessert. For a dark chocolate-based dessert, this wasn't as bitter as expected.
Chocolate addicts will love this.
Taste: 7/10
Action: 8/10
Address: Blk #01-894, 46 Jln Bukit Ho Swee, 160046
Opening Hours: Mon – Fri: 11AM – 7PM | Sat: 10AM – 6PM | Closed on Sun
4. Flaming Pizza @ Atmosphere Bistro
If there's one thing that foodies love nowadays, it seems to be food on fire. The Flaming Pizza ($23.80) from Atmosphere Bistro is everything a pizza-loving pyromaniac's dreams are made of: crust, cheese, and FIRE.
Behold, every chemistry teacher's nightmare: Alcohol and open flames.
A small pitcher of flammable liquid – more specifically, Bacardi – is drizzled atop the 8-inch pizza before being set alight. Watch the cheese sizzle and bubble as soft blue-orange flames dance across the pizza.
The Bacardi provided a touch of booziness, but it was very mild and didn't overpower the thin-crust pizza. The flames also left some char on the seafood and cheese, imparting a nice smokey flavor to the dish. I liked the crispy crust and the creative execution of this dish, but it didn't taste too far off from something that you could whip up in your own kitchen.
If your inner arsonist is still not satisfied, Atmosphere Bistro serves other flaming dishes as well, including a flaming waffle stack!
Taste: 6/10
Action: 7/10
Address: #01-25/26/27 920 East Coast Parkway, Singapore 449875
Opening Hours: Mon – Thurs: 5PM – 12AM | Fri: 5PM -1AM | Sat – Sun: 10:30AM – 1AM
5. Nitrogen Ice Cream @ 320 Below
Nitro ice-cream is the perfect marriage between food and science. Liquid nitrogen is poured directly into a bowl of "raw" ice-cream ingredients (liquid cream, syrup and mix ins) as they are being creamed together by a mixer. You can get your very own edible science experiment from 320 Below Zero, at between $4.90 to $5.90 for a generous cup.
Watch as your ice cream disappears in the plumes of smoke!
The super cold liquid nitrogen freezes the liquid mixture almost instantly, resulting in the fat and ice crystals in the ice cream remaining very small. This is the secret behind nitro ice cream's characteristic ultra-creamy, smooth-as-silk texture.
A spoonful of this flash-frozen treat tastes almost cloud-like; melting instantly on the tip of the tongue, and with a lighter consistency as compared to traditional churned ice-cream.
Ahh, science.
Taste: 8/10
Action 6.5/10
Address: #01-27 Clarke Quay Central, 6 Eu Tong Sen Street
Opening Hours: 11AM to 10PM daily
6. Special Tendon @ Ginza Itsuki
Tendon, anyone? Ginza Itsuki is said to serve the best tempura donburi in the whole country, and I have to agree. Their Special Tendon ($13.90) is a delicious, heaping bowl of juicy tempura chicken fillets, prawns and vegetables, all drenched in an addictive savoury tendon sauce.
It comes with a surprise too.
I was completely caught off-guard by the oozy yolk, which flowed out of what I initially assumed to be a deep-fried hard-boiled egg. This tempura onsen tamago was a true hidden jewel in this bowl of crispy tempura heaven.
This implausible egg creation certainly makes your average poached egg look amateur.
Taste: 8/10
Action: 7/10
Address: 101 Tanjong Pagar Rd, 088522
Opening Hours: 11.30AM – 2.30PM, 5.30PM to 10PM daily
7. Crepe Suzette @ Henri Charpentier
Introducing the first flaming dessert on this list: The Crȇpe Suzette. Traditionally prepared by igniting liquor as it is poured over a sugared crȇpe, Henri Charpentier's rendition of this French dessert is elegant, with a touch of extravagance.
You can enjoy the flamboyant finishing touches of the Crȇpe Suzette ($22) from the comfort of your table. The stream of warmed Grand Marnier cognac sets the bubbling pan of crepes, orange juice and French butter alight, in a sea of blue-tinted flames that flicker like candlelight in the darkened restaurant.
The Grand Marnier really enhanced the citrus notes in this captivating dessert, infusing the flambeed crȇpes with a rich orange liqueur flavor while leaving a caramelized char on their surface. Despite this, the dessert wasn't overpoweringly alcoholic, and the buttery orange sauce made it quite light and refreshing. The crȇpes themselves were thin, soft and silky.
Two pieces of crȇpe will set you back by a good $22+ though. For such a price, it was rather underwhelming, and wasn't anything particularly spectacular or mind-blowing about the dessert in terms of taste.
Pretty and fancy, but pretty expensive.
Taste: 7/10
Action: 8/10
Address: #01-18 Orchard Central, 181 Orchard Road, Singapore 238896
Opening Hours: 11AM to 11PM daily
8. The Chocolate Avalanche @ Non-Entrée Desserts
The Chocolate Avalanche ($13.90) from Non-Entrée Dessert is no ordinary lava cake.
Presenting: A sugar-dusted chocolate dome lies suspended over the top of a clear crystal bowl containing chocolate soil, vibrant flower petals and a creamy scoop of orange-infused vanilla ice cream. Only a wafer-thin disc of almond nougatine separates the elements.
This dessert experience is a two-step process. First, carefully cut a small wedge out of the cake, and watch the liquid chocolate core drip down onto the ice cream.
Next, after a few seconds of this mesmerizing display, grab your knife and stab down into the thin almond brittle.
This landslide tasted like heaven. The orange-spiked ice cream and edible petals added a refreshing floral layer to the dark, rich Valrhona chocolate, with the shards of nougatine providing a nutty, buttery crunch.
Warm and cold. Sweet and salty. Crunchy and velvety. The collision of contrasting textures and flavors in this complex dessert was the candied cherry on top of a breath-taking cafe experience.
Truly a spectacular piece of edible performance art.
Taste: 8.5/10
Action: 9.5/10
Address: 204 Rangoon Rd, 218451
Opening Hours: Tues – Thurs: 2PM – 10PM | Fri: 2PM – 11PM | Sat: 12PM – 11PM | Sun: 12PM – 10PM
BONUS: THESE SQUIGGLY, WRIGGLY THINGS YOUR FRIENDS WON'T BELIEVE YOU HAD THE GUTS TO EAT.
This is for all the daredevils out there.
Sannakji, a Korean delicacy, is Korean octopus sashimi with an unbelievable twist. As a badge of the seafood's freshness, nakji (baby octopus) is chopped up into bite-sized pieces while still alive, and brought straight to the table in its full wriggling glory.
Take care while eating this dish, as the suction pads on the tentacles are still active, and will stick to your mouth. There have actually been cases of death-by-sannakji in Korea.
Dip it in some sesame oil, admire the squirming sashimi, and slurp it down. Yummy. Be prepared to receive a deluge of comments and texts from your friends, demanding to know: WHAT ON EARTH ARE YOU EATING?!
*Cues Britney Spears Song*
Address: Bukang Tuna Restaurant, 28 Maxwell Road, Singapore 069120
Price: $60+ for a Sannakji set (comes with side dishes)
Opening Hours: Mon to Sat: 11.30PM – 2.30PM, 5.30PM – 10.30PM
Time to make your friends jealous!
If you like a touch of drama in your dishes, or are in search of smashing dining experiences that'll blow your mind, check out these visually stunning desserts and mains! They're a refreshing shift away from your usual runny Eggs Ben videos, and are a sure-fire way to spice up your Snapstory. Each dish makes for incredibly aesthetic photographs as well, perfect for your snapchat stories.
So, what are you waiting for? Whip out your phone and get those cameras rolling!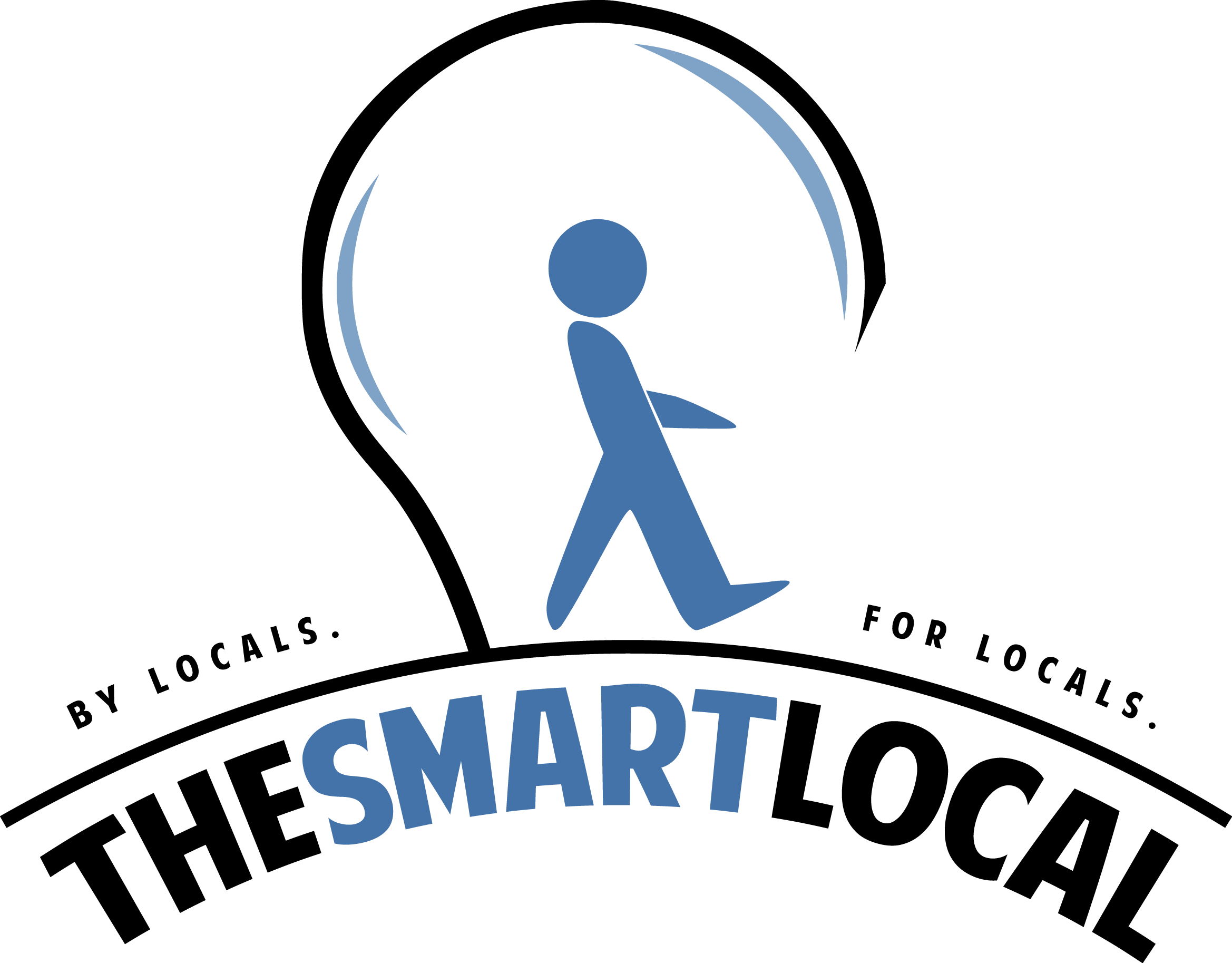 Drop us your email so you won't miss the latest news.