Kiasu life hacks invented by Singaporeans
Growing up in Singapore, we've all been trained since young to be as resourceful as possible. With only human capital in this land, we can never understand the pain of making the most out of lumbering and gathering sawdust to make money. The only pain we'd probably understand is the woe of not having enough lives to play another round of Candy Crush.
With this innate ability, "stretching your dollar" takes on a whole new meaning.Asking for refunds from restaurants or scheduling IPPT for optimal efficiency are second-nature to us. Here, we've compiled 10 life hacks that only Singaporeans can think of.
1. "Upgrading" MacDonald's sesame buns to fluffy, steamed ones
Other than being aesthetically more pleasing, we can't deny that the soft steamed buns feel so much more substantial with every bite compared to the sesame-toasted ones. Its fluffiness is also another reason why I'd choose the Fillet o' Fish over the McSpicy.
Turns out MacDonald's allows us to customise our burgers to our liking so much that we can even swap the buns out! Try swapping the McSpicy's sesame bun for a Filet o' Fish's fluffy steamed bun for no additional cost and add a slice of cheese ($0.50 more). It's gonna elevate The McSpicy Experience™ to a whole new level.
Also, if you're on Team Anti-Soggy Fries, you can always ask for unsalted fries to make sure that you are having the freshest batch!
2. Knowing the sneaky dishes to siam at economic rice stalls
Ordering at economic rice stalls is akin to being on an adventure with your wallet. And just like a legit adventure, there will be traps and here, traps take on the form of egg dishes, which are often categorised as meat items (i.e. wallet-burning items).
The smart Singaporean will siam egg dishes, ordering braised potatoes instead and hoping for small chunks of minced meat to come together with the gravy. The smart (and hungry) Singaporean will also never ask for another serving of rice. You'll get it for free if you simply ask for more rice (。◕‿◕。)
3. Mugging at cafes with opaque tumblers in place of cups
Having a seat in a 24-hour cafe to mug your nights away is a dream for many students. It's comfortable, there are powerpoints, and free wifi. There is, however, the risk of getting chased out if we're caught without a drink on our table.
That's the reason why some students love tumblers so much. Being opaque, no one will know how much drink you have left unless they look at it under the light. With the wait staff not knowing whether you're done with your drink, there's no way for them to ask you to leave without them being paiseh.
Bonus: some cafes offer discounts if you order a drink with a cafe-branded tumbler! If you use this hack enough, the tumbler will eventually "earn" its own cost back.
4. Scheduling IPPT right before and after your birthday to save training time
Image Credit: MINDEF
Getting that gold on the IPPT and getting a bonus $500 annually is every NSman's dream. We are essentially getting half a thousand bucks just to exercise. But it's not as easy as you'd think.
Outside of NS, the average Singaporean male will be working his day job, attending lectures, and running errands. Given all the priorities in our lives, working on our stamina and endurance ranks pretty low. That $500 becomes a chore.
The solution: schedule concurrent tests right before *and* after your birthday and so that you train once to complete the test for 2 windows!
5. Using Starbucks napkins as makeshift blotting paper
There's no good reason for the resourceful Singaporean to spend upwards of $4 on a pack of blotting sheets when he can just grab a handful of highly absorbent napkins from Starbucks!
Possibly made from highly absorbent fibres, these napkins have a 4.8/5 rating from Makeup Alley as a blotting tool and reduces the shine from your face without disturbing your makeup like conventional blotters.
Time your pickings with the occasional 1-for-1 offers for maximum value off that bus ride to Starbucks!
6. Bringing unused wet tissues to the cashier when paying the bill
These can cost 30 cents each!
Dining at restaurants presents a set of hidden costs that sneakily siphons away our hard-earned money. And we're not talking about service charge and GST – although they add up to 11.77% of our meal.
Always already neatly placed on your tables, wet towels can range anywhere from an additional 30 – 50 cents a pack! Now multiply that by the number of people on your table. You could probably buy a full meal at the neighbourhood coffee shop with that amount.
Return these packets to the wait staff at the end of your meal for a refund!
7. Planning where to alight so you don't queue for the escalator
Exiting the MRT cabin then having to wait for the throng of people to get on the escalator can really suck, especially after a long day. That's why the sharp-eyed Singaporean will always take note of where the escalators are on the stations that they frequent on the way to work/school.
For example, the seventh door on either ends of the trains along the North South Line are your main shortcuts to the escalator. You wouldn't want to be a part of the Jurong East MRT station human jam during peak hours!
8. Asking for less ice when ordering bubble tea
Image credit: @datwee
We learnt in primary school science that matter is anything with mass and takes up space. And with one-third of our cup of bubble tea taken up by (temporarily) undrinkable solid water, paying ~$4 for it gets our red-hot Singaporean blood boiling.
To get his money's worth, we will typically ask for less ice to get more of the drink. Note that this will NOT work for your kopitiam teh-peng or kopi-peng – the uncles usually pour the scalding-hot drinks over ice to cool it down.
9. FOC spring onions with every purchase of vegetables
Image credit: Conde Nast Traveller
Singaporeans love our neighbourhood wet markets. There's something about having a relationship with the stall owners that brings a certain warmth to the otherwise, cold businesslike environment of Singapore.
Other than kinship, what's only known to regular wet market-goers is that whenever you're buying vegetables from the stall owners, you can ask for a portion of spring onions and they'll give it to you for free! As spring onions are mostly used only as garnish, it doesn't hurt the owners to let you have them since no one buys them in large quantities anyway.
10. Opting for mutton curry for a chance of meat chunks when ordering prata
Image credit: Visit Singapore
Playing an enormous role in Singapore's supper scene, the neighbourhood prata shop is almost certainly a social joint, where we get to chill over greasy, pan-fried dough. For less than three bucks, we can get a prata, a curry, and a drink.
The hack here: you can ask for the different meat curries that the stall offers. It can come in the form of chicken, mutton, or fish! If you're lucky, you might even get chunks of meat in the curry – pretty luxurious, if you ask me.
Celebrate the Singaporean spirit
Image credit: The People's Association
With National Day right around the corner, the Singaporean spirit is again at an all-time high. The Singaporean spirit isn't just the togetherness that we feel whenever we hear Home or Reach Out For The Sky. More importantly, it's the kiasu and kiasi spirits that made Singaporeans find these life hacks to make our lives better.
One more underused life hack available to anyone in Singapore is signing up for ultra-subsidised classes like archery and belly dancing and using the facilities at your neighbourhood community clubs.
The People's Association is celebrating National Day with Singaporeans on their Facebook page. Celebrate your national identity and like @PAFrenz. Participate in mini-games and answer trivia questions, and you can stand a chance to win prizes such as Gold Class Movie vouchers or even free stays at a 5-star hotel!
Image Credit: People's Association
You just have to 'Like' People's Association's Facebook page and follow it closely for updates about the contests to come.
---
This post was brought to you by People's Association.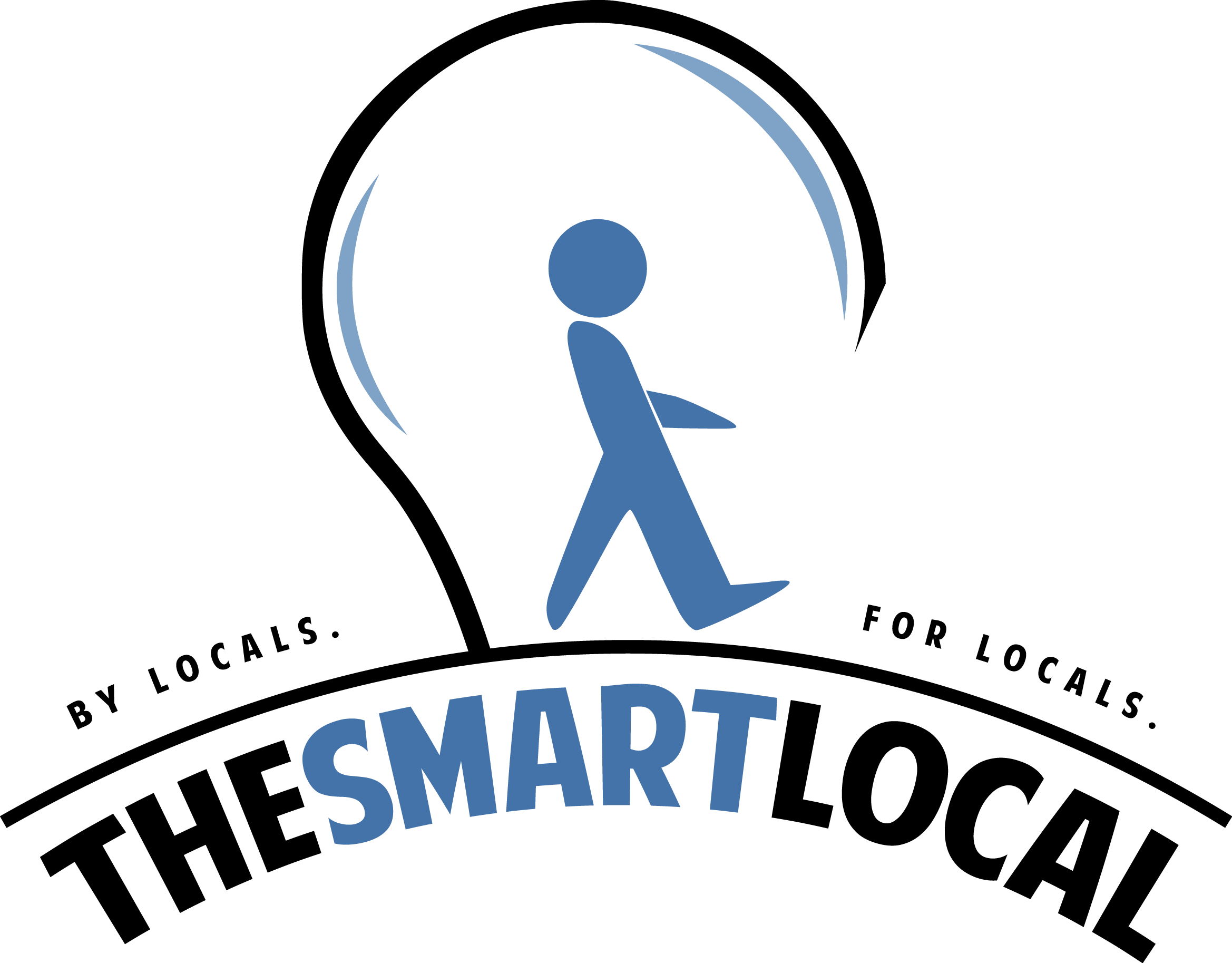 Drop us your email so you won't miss the latest news.