Singapore's most amazing home collections
Many of us would remember collecting simple knick-knacks from our childhood like stamps, mood rings, or toys from the capsule vending machines. And as our collections started occupying space in our rooms, we also made space for them in our hearts – even when our moms threatened to throw them out.
Like us, there are others who love collecting, some perhaps even more so, even turning their homes into museums of sorts. We spoke to 5 Singaporean home collectors with ridiculously extensive collections to find out why it is they collect.
1. Kannie Yeo – President of the Coca-Cola Collectors Club (collection worth $50k)
If you're one of those who collected a personalized Coke cans during the "Share a Coke" campaign, don't expect anything less from Kannie Yeo, the president of the Coca-Cola Collectors Club in Singapore.
Now in his early 40s, Kannie took up this hobby by accident when on vacation in Bangkok in 1998. This marked the start of a 19-year collection with over 1,000 bottles worth $50,000.
In his 4-room HDB flat in Bukit Panjang, Kannie set up 2 glass cabinets in the living room and a full room for his collection lined with glass cabinets on every wall. Some bottles include the Coca-Cola Olympic set worth 1,200 Euros, a S$1,000 limited edition Mongolian Plant Opening bottle.
His most unique collection is the Uniqlo bottles as part of their 8th annual T-shirt design program. There are only 36 of these bottles worldwide, and 1 of them is on display in Kannie's "Coca-Cola Room".
The prized Uniqlo bottle is the one in the middle!
After 19 years and counting, Kannie has no plans to stop the collection even if it continues to take up space in his home. With a laugh, he jokes that he even considered getting rid of his sofa to make space for an extra shelf.
"Because of my collection, I have made friends from France, Spain, China, Thailand and Malaysia – so I have no plans to sell it yet," said Kannie. "But maybe in the future, I will donate it to a museum if they're interested."
2. Jian Yang – Singapore's #1 Barbie Doll collector (collection worth $500k)
"I wish I had a sad story to tell you about being discriminated for collecting Barbie Dolls, but I don't!" smiled 38-year-old Jian Yang, Singapore's largest doll collector. With over 10,000 dolls and counting, Jian Yang's half-a-million-dollar collection has amassed him a 12K following on Instagram.
Stepping into his house, you'll realise that his barbie collection beats anything you've ever seen at Toys "R" Us hands down. His collection fills 3 sides of his living room, 9 mirrored cabinets in his dressing room, the shelves of his study and even the kitchen table.
Due to "overcrowding", some of his dolls have even had to "seek refuge" on the floor, which, incidentally, is colored Pantone 219C – Barbie's official color.
As impressive as his collection is, Jian Yang amazed us by remembering where he got each of his dolls from and how much they cost – down to the smallest details like which doll had lost an earring.
After giving us a short tour of his house, Jian Yang proudly showed us his most recent acquisition – a limited edition Jason Wu Elyse doll, of which there are only 200 in the world.
Jason Wu is the designer of the dress Michelle Obama wore to the 2017 Presidential Inauguration.
While many people may see him as just a collector, Jian Yang also paints, customizes, and makes jewelry for his dolls. "As you can see, my collection is more of an artistic canvas, not so much of an obsession," said Jian Yang. "A lot of people think I am a psycho, but I'm just an artist and these dolls are my creation."
3. Zaher Wahab – Collector of Singapore's sports memorabilia (collection worth $15k)
It started with Zaher's first collectible – an admission ticket from the 1994 Malaysia Cup Final, which he kept until it was donated to the SG50 time capsule in 2015.
An avid sports fan, Zaher loves keeping memories of significant sports events, and has been doing so since he was 18. Today, he's collected S$15,000 worth of sports memorabilia – which he documents on his blog, Honour Your Past.
Every Sunday, Zaher visits the China Square flea market to look for hidden gems to add to his collection. Some significant items in include National Swimmer Ang Peng Siong's jersey and a gold medal from the very first SEAP (now SEA) Games in Bangkok, held in 1959.
"Many people do not know the worth of these items until much later," explains Zaher, as he showed us a program booklet from the second Malaysian National Amateur Athletic Championships.
This event was held just a week before the split of Singapore and Malaysia.
"I have no plans to sell my collection now as it has sentimental value," said Zaher. "Through my collection, I want people to know that Singapore may be small, but we are a strong country."
4. Muhammad Fahim – Singapore's Supreme collector (collection worth over $50k)
Image credit: @iamfruitcake
Fahim's love for Supreme was evident the moment we met him. Decked in a grey boxy logo 9/11 tee and a red "S" cap, the 26-year-old was dressed in the brand from head to toe, with a black skateboard to match.
And while his living room and kitchen showed scant evidence of his 3-year obsession, Fahim's bedroom resembled that of a Supreme warehouse, with shoe boxes piled from the floor to the ceiling, "brand new in packaging" t-shirts scattered all around, and a glass cabinet filled with Supreme merchandise.
Part of Fahim's Supreme collection in a glass cabinet
As a kid, Fahim often hung out with old collectors at Far East Plaza. When he was 16, he dropped by the Warped Store and met his first love – a pair of red Supreme x Nike High Dunks retailing at $750.
Part of Fahim's Supreme sneaker collection
"At 16, wanting to buy something like that seemed impossible," said Fahim. "So once I started working and had more spending power, I set out to collect what I always wanted to buy as a kid."
Fahim's first boxy logo tee
Other items from Fahim's Supreme collection include a jacket from the Supreme x The North Face collab and several unique collectibles, like fire extinguishers, salt-pepper shakers, toothpicks, and even a water pistol!
While showing us his collection, Fahim apologized for the "messy" state of his room, which made it difficult for him to move around. However, when asked if he'd consider selling his collection to make way for more space, he said: "My family thinks my collection is a clutter and have told me to sell it, but I've told them that it has sentimental value. If I had more space, I'd open a gallery. That's the dream."
5. Alvin Lee – Military and SAF memorabilia collector (collection worth $80k)
When we first entered Alvin's home, we were surprised at how normal it looked. His white living room was minimalistic and clean, decorated with cute wall stickers and polaroids. However, the setting changed the moment we entered Alvin's "SAF Room", which looked like a small exhibition of Singapore's military memorabilia.
Alvin's 20-year collection fills two rooms in his Punggol HDB flat, and is worth over S$80,000.
"When I was in secondary school, I used to make DIY figurines from plastic model kits, said Alvin. "However, they were very small and I wanted a life-sized reference. So I began collecting WW1 and WW2 items, before branching out to collect other things from Singapore's history."
Today, Alvin's collection is worth decades of history, with military wear such as the SAF first generation Temasek Green uniform, German uniforms from WW1 and WW2, as well as a gold medallion for the first batch of NSMen in 1967.
German soldier uniforms from WW1 (left) and WW2 (right)
Alvin's most prized possession, however, is a set of bullet pouches which took him two years to find. Sourced separately, the first one cost $25, and the second $60.
As much as space is a problem, Alvin does not intend to stop collecting. "My thinking is 'do it once, do it good'" he said with a smile. "There are so many things out there still to be collected, and I want to continue sharing Singapore's history with Singaporeans."
Keeping memories alive in their collections
Listening to these collectors' stories, we learned that it's often the stories behind their collections that hold value and not the physical item itself. Whether it's a form of self expression or to fulfil a childhood hobby, these collectibles serve as tangible proof of the passion and inspiration in the lives of these Singaporeans.
You may be inspired to start a collection of your own after this, so perhaps it's time to hold on to that movie ticket from last week. Who knows, it may just be the start of something great!
Getting Extra Space for your belongings
Image credit: Extra Space Asia
While the majority of Singaporeans will never call ourselves collectors, there will always be things with sentimental value that we can't bear to get rid of, and the pain gets real – especially when spring cleaning time is approaching.
In a small country like Singapore, space is a luxury. However, that doesn't mean you have to throw away the little things that you hold dear.
Image credit: Extra Space Asia
An option more Singaporeans have started taking up is using self-storage facilities like Extra Space Asia. Since 2007, they have offered professional services for businesses, wine storage, plus personal safekeeping with round-the-clock accessibility and security.
With Extra Space Asia, you can safe-keep your collectibles by providing a special space to revisit your memories. Their 9 storage facilities situated around the island also make for more convenient retrieval, while allowing you to keep your heartfelt moments and stories close by.
With plenty of room for your belongings – whether it's a family heirloom or a gift from a loved one, you can now relive all your cherished memories anytime and anywhere.
---
This post was brought to you by Extra Space Asia.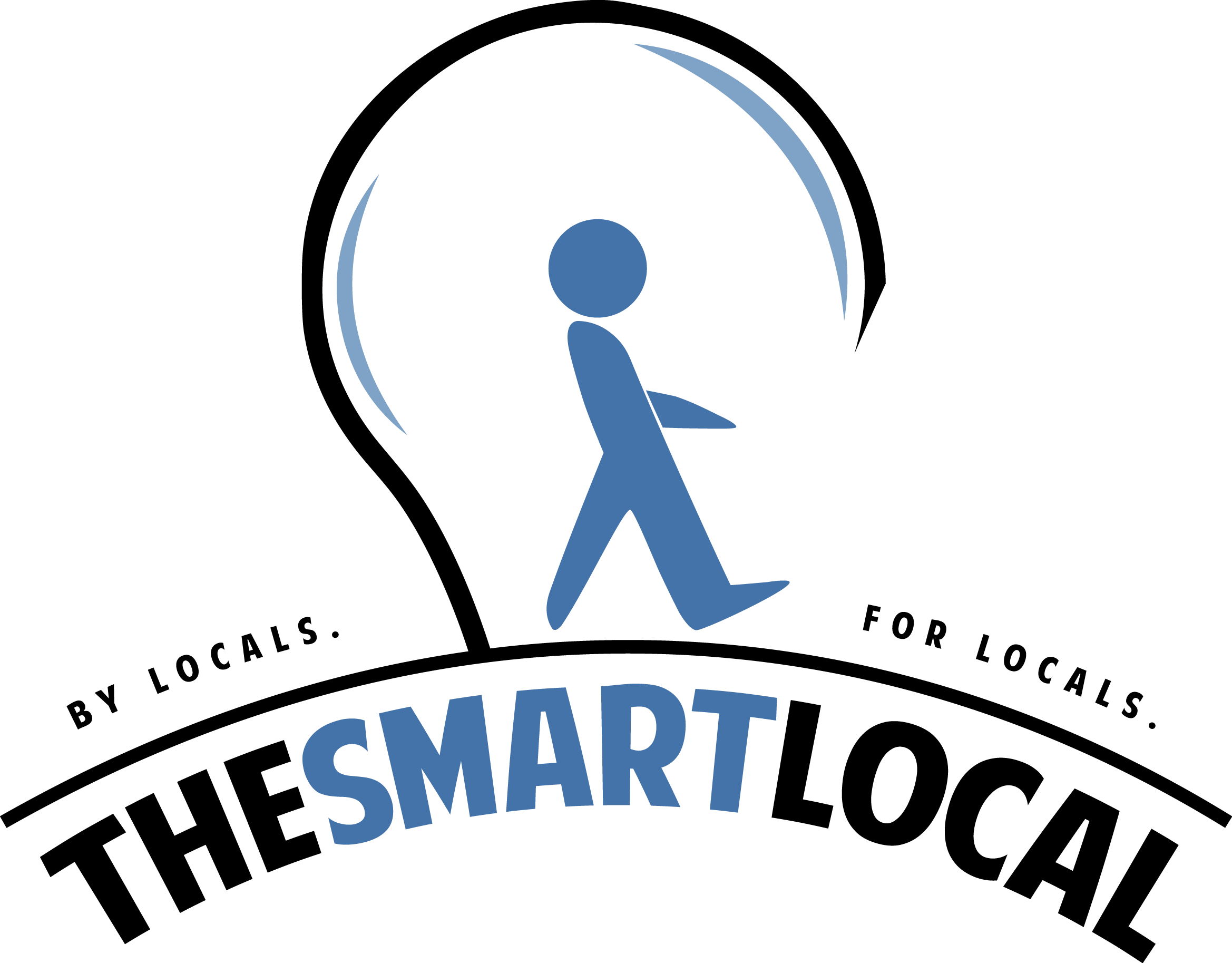 Drop us your email so you won't miss the latest news.