Singapore Love Stories
Our little island may not be the most romantic of places, but trust us when we say that love can really blossom anywhere. This list is proof of that.
We originally started this article intending to create a list of places in Singapore that would make the best first dates. But as we shared our stories with each other, it evolved more into a collection of love stories of all sorts and some were just too good not to include. So here's a list of some of our best local love stories from TheSmartLocal team that are bound to tug at your heartstrings.
Perhaps they may even inspire a love story of your own.
1. West Coast Park Pak-tor

Image Credit: Jirka Matousek
Location: West Coast Park
It's always a constant battle between your friends and your partner – a night of dancing revelry or a few hours of quality time.
B: "Prom ended and I watched as my friends swarmed past me en route to the after party. Calls of "you're missing out!" echoed around me as I waved them off half-heartedly, dizzy with excitement at the thought of meeting him.
The taxi ride to West Coast Park took forever, but there he was, in a suit no less, standing at the park as promised. He smiled as I got out, two spoons in one hand and a tub of our favourite Ben & Jerry's in the other. A boy and girl dressed in their finest eating ice-cream out of a tub; two souls oblivious to the world."
2. Where Sparks Flew
Location: Marina Bay Boardwalk
The moment you realise your imperfections don't matter to the one that matters the most.
C: "We strolled along Marina Bay Boardwalk on National Day. I told him I wasn't perfect, he smiled. Laughing at my own cold jokes, he told me he has never met anyone this bubbly. I excitedly broke out in embarrassing dance moves as fireworks blared right above our heads. He started dancing along with me. I paraded my most embarrassing antics and showed off my idiosyncrasies, he laughed.
Then… He kissed me.
As the crowd dispersed, we sat by the water, unravelling old sob stories about past loves. He drew me into his arms. I told him I didn't have faith in love any longer. He told me he'd prove me wrong. I dug deep into the darkest parts of my mind and spoke of my fears and sometimes irrational thoughts, he said I wouldn't have to face it alone any longer.
The myriad of thoughts, fears and insecurities I was so used to handling alone, I started sharing with him. I rested my head on his shoulder as the city lights flickered in the background. This sense of calm was surreal. Unafraid, unmasked and barefaced – I let my guard down."
3. Flying Away from Love
Image Credit: Luke Ma
Location: Changi Airport
Goodbye is the last thing you ever want to hear from someone you love. What would you do if 60 seconds together is all you have left?
M: "We went to Changi Airport for lunch but everything I ate tasted bad because I knew my time with him was limited. We went to the viewing gallery and talked for hours about all the ways we could and couldn't make this happen. When we ran out of words I lay with my head on his shoulder and we watched the planes take off, off to places other than here.
Fifteen minutes left.
We walked with my hand in his and stopped in front of the departures board. Wouldn't it be nice if we could board a plane to somewhere right now, he asked. Anywhere not constrained by the rules of reality. We stood there staring, hand in hand, both wistful and despondent."
4. A Walk to Remember

Location: MacRitchie
You never thought you'd find love in a different country, but you did. The road ahead seems rife with obstacles – but the only thing on your mind is when you are going to meet each other again.
J: "Travel and encounter people whose lives would never again intersect with yours, they said. Never knew I was so bad with farewells and would dread distance, I said. See you soon, I promise. That's all that he said. And soon, it was the end of our 4 months apart.
I was stoked to show him around Singapore, my home. Headed to my favourite dim sum stall, we binged on classic dim sum delights for breakfast. Lovers of nature, MacRitchie TreeTop Walk it was. Like the burgeoning flora and fauna, the feelings that had blossomed could only be revisited in a few months time.
I like you a little. A lot more than a little, I said. We will work things out, he said. And as I looked into his teary eyes once again, all I could see was the second hand ticking away; feeling the summer heat pricking against our skins as we lay parallel."
5. The NEX Date
Image Credit: Walter Lim
Location: NEX Mall
Sometimes not trying to impress ends up leaving the greatest impression.
N: "What made my best date the best wasn't the burnt pancakes he tried to make, nor was it the wrong online booking he made for our movie tickets. It was that look on his face when he saw how charred the pancakes turned out, and how bad he must have felt when we arrived at NEX and realised he had booked the tickets for another cinema.
It was the first hand-holding in the cinema, something I'd waited forever for. And it was the walk back home from the MRT station, conversation light and butterflies aflutter. It was the promise of something good that's finally about to happen to you, and it did."
6. Before Sunrise
Image Credit: Jaslin Tan
Location: Yishun Dam
Sometimes taking a leap of faith is all it takes.
W: "I trusted him not to kidnap me the moment I stepped into his car and took the midnight drive to Yishun Dam. We barely knew each other back then but that was how our first date started out, it involved trust. He took me out for a picnic under the full moon, the dam was his safe haven. He was shy, smart, funny and charismatic.
We sat by the edge of dam and the breeze came by, I was rubbing my hands for warmth, and within a minute, his arms were around me for the first time. We talked about anything that was in our minds freely, and when he mentioned that he never been in a relationship, I jokingly asked "What do you look for in a girl". "Communication" – He answered with a smirk on his face continuing with "and I don't have to keep looking anymore, cause I've a communications major next to me".
Six hours passed so quickly we didn't realize it was almost sunrise, but I knew he was no longer just a friend. Since that night, he's been the one that sees me at my worst, catches me when I fall, and knows what to do when I cry even after the words stop coming."
7. Achievement Unlocked
Image Credit: s.merliahmad
Location: POMO
Boys often find themselves in a difficult situation when they have to choose between their girlfriend or their game buddies. Sometimes if you're very lucky, you never have to make that choice again.
S: ""Hunter!" I yelled. The zombie was atop me and I couldn't shake it off. "Bam, bam!" My date fired two shots and it collapsed in a heap. I grinned at him in real life.
"Nice save," I said. He shrugged, but I could see that he was trying hard to hide a grin. Back in the game, we traipsed through the swamp—it wasn't long before a Smoker tried to strangle him. I aimed my AK-47, blasted his tongue and we cleared the level.
"We're a couple well-prepared for the zombie apocalypse, don't you think?" he asked. "Us? A couple?" I could see that he was a little embarrassed. I laughed. "Sure we are. Cover me while I slaughter the rest.""
8. When Worlds Collide
Location: Sentosa
Two people from two different worlds meet.
B: "We met through a chance encounter while I was on holiday, and got on fabulously from the start. I asked her to bring me around her city. I was there. She was here. I didn't think anything more of it. I was just happy to have made a new friend. I flew back to Singapore.
Two years pass. Out of the blue she tells me she's coming to Singapore for work. She asks me to bring her around. Time to repay the favour. She wants to see Sentosa. We go to the beach. She tells me she can't swim well. I tell her not to worry, as I 'teach' her to swim. I piggybacked her as we swim across the channel to one of the islands. I didn't really know what I was doing. I had a feeling she could tell too. But I don't think either of us cared. We were happy.
A series of random occurrences led to this moment. I could have flown to Korea on another day. I could have asked another person for help. Her company could have posted her to another country. I nearly extended my stay in Australia. Come to think of it, if just one thing didn't go a certain way, things would have turned out very different. I'm glad she chose to join me here and make Singapore her home."
9. High School Musical

Image Credit: Creme-simon
Location: AMK Hub
Movie dates are a staple for a reason.
T: "I was enthralled. Vanessa Hudgens and Zac Efron were singing and dancing onscreen. But he couldn't seem to focus. Finally, while they were performing my favourite song of all time, he leaned over and whispered, "Me too."
I was more baffled than anything else, and I didn't fully understand what he meant as my mind was still on HSM 3. Later on, he explained that he was confessing. I guess a cinema can make for a pretty romantic location, with its dimmed lights and comfortable plush seats.
Those two words. They left me with feeling like I was floating for days. Even now, I still think back to those days and smile. It's probably why I always feel a sense of attachment to AMK Hub."
10. Super Junior

Image Credit: jvoves
Location: Meridian Junior College
High school sweethearts.
D: "Everything started in school, everything. We were both in the Meridian Junior College school band, I played the Oboe and he played the Clarinet. We sat directly opposite each other every practice.
One day, I decided to be friendly so I said hi and told him that I've seen him before in my cousin's photographs (they were classmates in secondary school!) and I remembered because he stood out – not because he looked cute to me but just because he's so tall.
Shortly after, I got transferred to his section and he got my number from someone else.
The texts started coming, flooding, even. We became such good pals and it seemed like he gets me. Not always, but often enough. He wasn't in my class but he appeared almost everywhere I went.
He'd wave hi to me from far across, he'd befriend my friends so that it lessened the awkwardness when he did meekly walk over to my side, and he'd video-call me during chemistry lectures just to see my face even though he was seated a few rows in front of me. I've had countless icy cold packets of milo put on my desk just because.
He finally asked me out for a movie; I was feeling a little chilly when he innocently whispered 'Give me your hand!' and proceeded to splay his right hand, palm up. I gave him my hand for a little more than three seconds then retracted. He then told me how he'd intended to keep holding my hand but he didn't get the chance to…
A few years have passed since that encounter, nothing short of love, fun and tears, and we're still happily together."
11. Blossoming Love
Location: Gardens By The Bay
You've been going out with him for awhile now, but you're unsure how he really feels about you. It has come to this final moment.
C: "We strolled across the bridge, our knuckles occasionally brushing against each other. I stole a glance at him, but he didn't react. Will this amount to anything? Or will I merely be his summer fling? The Supertrees at Gardens by the Bay, a magnificent sight in the horizon, were a great distraction to my insecure thoughts.
We sat beneath the tallest tree, as our hands skimmed against each other once more. He pulled me closer to him and laid my head on his shoulder as we watched in awe of the dazzling light displays before us. As the crowd dwindled, he placed my hand in his.
"I never wanted to make you wait, I only had to make sure I could hold your hand without ever letting go.""
Where is the Love?
Enjoyed reading this list? If you're a regular reader of TSL, you may even be able to identify some of our writers based on their initials!
Sometimes, not everyone gets the happy ending they're after. So we hope this list inspires you to keep searching. Despite our penchant for being painfully rational at times, these Singapore love stories are proof that romance does indeed exist in this concrete jungle we live in.
We all have bumps that we go through in our relationships. But there's bound to be one thing your partner did that still makes your heart melt every time you think about it. So go ahead and share your love story with us in the comments!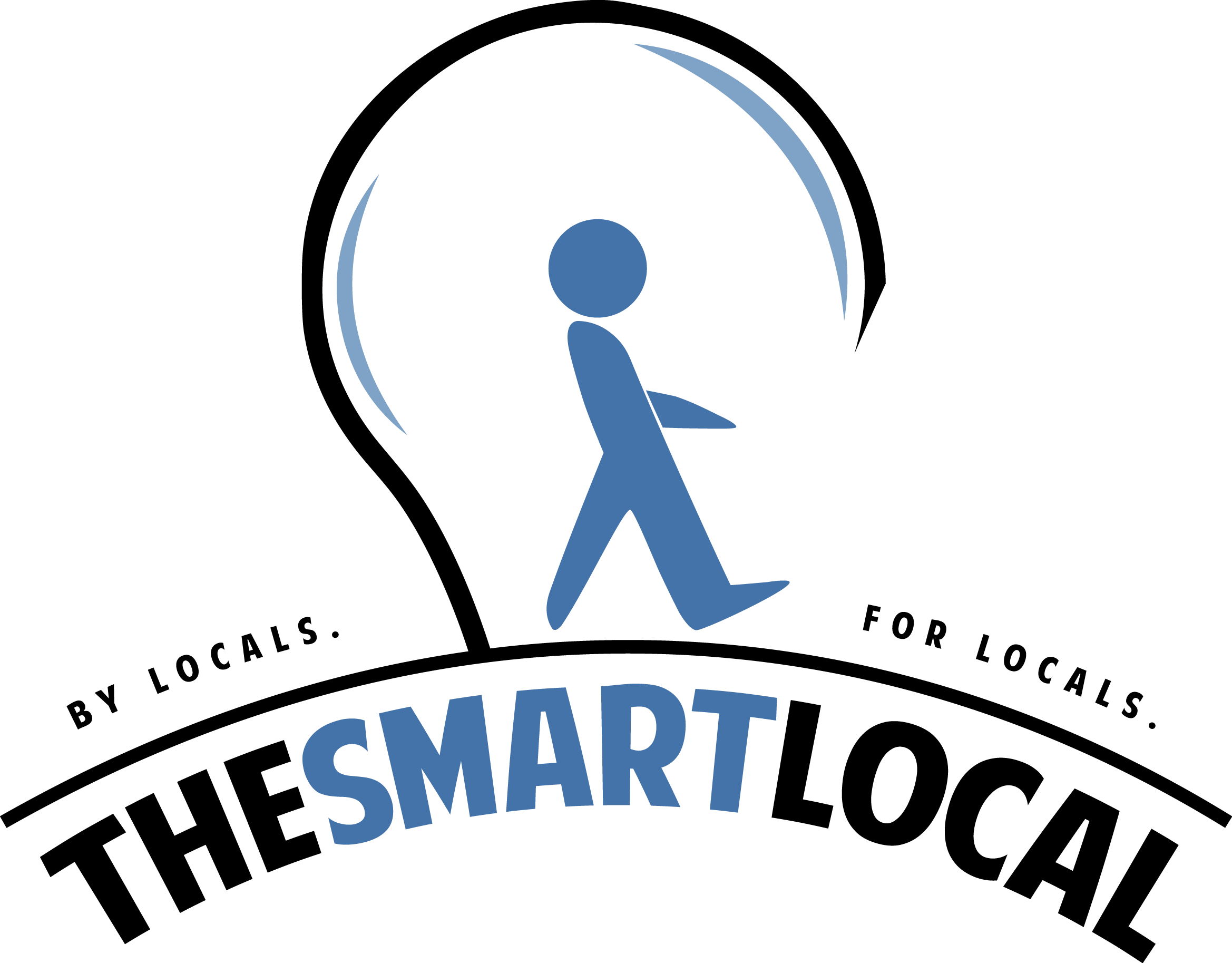 Drop us your email so you won't miss the latest news.