Heroes of the night
Time check: it's 1am on a weekday. The streets have quietened down, and most Singaporeans would be nestled comfortably at home, sipping tea, binge-watching their favourite TV series, or fast asleep.
But not these folks.
Introducing our unsung heroes – seemingly ordinary people, doing extraordinary work in the wee hours of the night. From sewage technicians to durian sellers, we followed these hustlers who work unconventional hours for a living.
We brought along our handy Huawei P20 Pro, which was able to bring our Singapore after dark experience to life without the need to lug around a DSLR camera. Read till the end to find out how we were able to get all our shots!
1. Food Rescuers
Freegans take the phrase "one man's trash is another's treasure" to a communal level. Comprised of a community of food rescuers and dumpster divers, the Freegan community aims to reduce wastage and encourage reuse in Singapore.
The food rescuers gather at an open square before the mission commences.
As the venue was dimly lit from the few street lights illuminating the scene, a typical mobile camera wouldn't have been able to capture the vivid colours of the shophouses in the backdrop, much less our band of food rescuers. Our Huawei P20 Pro came in handy, since its wide f1.8 aperture lenses allowed for more light to be captured even in the low-light conditions we were faced with.
We met Daniel Tay, the OG freegan, co-founder of Singapore Food Rescue and Freegans in Singapore. He invited us to join him in a food rescue mission where we got a glimpse of this unconventional lifestyle.
Daniel picks out potatoes from the collected pile
The weekly stash typically includes brinjal, cucumbers, and onions, laid out for sorting and collection.
"We don't really do dumpster diving as much for food anymore, because we've found that the better way is to liaise directly with the shop owners to obtain the non-sellable goods before they're trashed," Daniel explains.
Mr. Yap, owner of Yi Hong Pte Ltd, a vegetable supplier in Little India, is one such shop owner. Food rescuers will then come around with borrowed trolleys and plastic bags to collect the supplies for personal use.
Mr. Yap teaches Daniel how to tell the freshness of an eggplant in his store.
Daniel, Mr. Yap, and other members of the community are also involved in delivering free food supplies to social service groups like Krishna's Kitchen and Beyond Social Services who use it to feed the needy.
2. Vegetable Wholesalers
Since beginning operations in 1968, Toa Payoh Vegetable Night Market has been fuelling the businesses of hawkers and wet market merchants alike.
Chillies and other spices laid out on the road for sale
We managed to catch Mr. Ong, owner of 50-year-old Ong Eng Seng Trading, at work – slicing baby nai bai (bok choy) with a small fruit knife.
When asked about the affordability of his goods, he quipped, "Choi – it depends la. Everyday it's different. Supply running low – then more ex lor. I cannot tell you exactly how much my supplies cost one ah."
Mr. Ong's wife and son sits by their supply truck, mending the store and calculating sums.
Strolling through the night market, we came across an aunty who was picking vegetables at one of the makeshift stores. She skilfully rifled through some capsicums, picking them up to take a quick glance before tossing them into her plastic bag or back into the box.
"I come here every night around this time – 1.30am – to select my vegetables. Then I sell it to my customers in the wet market in the morning."
3. Wet Market Store Owners
It was barely past 4am when we got to 453A Ang Mo Kio Wet Market, where a couple of stalls were already setting up and preparing their produce for sale.
A butcher (who declined to be named) gave us permission to observe his meat prep on the side. Slicing each slab of meat with deft fingers, he barely spoke, but his wife talked to us and gave us a little insight into their line of work.
Wet market store owners wake up at around 3.30am and head down to their stalls by 4-5am to set it up. The crowd comes in from 7am and it's a mad rush to fulfil orders. By noon, store owners would have been completely spent and ready to wind down for the day.
We set our P20 Pro to Pro mode which gave us the ability to toggle the shutter speed and ISO control in challenging lighting conditions like this one.
We stood around the corner of his stall and tried to be as undisruptive and as discrete as we could while taking photos through the window.
4. Sewage Survey Technicians
We bump into these reflective-vest-clad foreign workers on our way home from the MRT in the evening, or when we're driving past a construction site. Curiously, nobody really knows what they actually do – much less at an ungodly hour like 3am, when we found these group of workers toiling away along the streets of Kallang Bahru.
According to their supervisor, the foreign workers were installing camera-on-wheels to monitor the sewage line. To prevent a waste leak or clogs in the pipes, they regularly check the pipes and conduct relining works on areas where damage is found – often working during the dead of night so that the pipelines are well-maintained by daylight.
Lowering the camera into the sewers
The supervisors monitor the footage from the machines in the truck
Despite the tough work, the technicians were all spirited and diligent to a fault. The effort put into this tenuous and thankless job was admirable, to say the least.
5. Aviation Technicians
At 3.30am, we landed ourselves at Singapore Aero Engine Services Private Limited (SAESL) – a factory that services plane engines. And there was Mr. Didi Murdani, 20 minutes before he was expected to clock back in for work.
As an aviation technician, Mr. Didi and his colleagues are charged with the important duty of maintenance checks and repair works for aircraft engines. Mr. Didi was working overtime for his afternoon shift on the day we found him, which extends his working hours till 5.30am in the morning.
Access to the workshops are limited to employees only – we could only stand outside and take a couple of shots from afar.
It wasn't long before Mr. Didi's 20 minutes was up. Before we parted ways asked about what he likes about his job. "I love the work culture here – everyone is very serious about ensuring that the engines have no damage, so that we can make real impact and contribute to the overall safety of passengers on-board flights."
6. The Yishun Cobbler
70-year-old Mr. Yamaguchi Taro is one of the last surviving street cobblers in Singapore. He's been running his shoe repair business for over 25 years, charging merely $2 for minor repairs, amongst other affordable services. Work for him extends till late at night, later than most cobblers who own actual stalls.
When his old spot gave way to an extension for the Yishun Bus Interchange, Mr. Taro had to relocate to this blue corner in the interchange.
The P20 Pro's auto-focus ability captured the lighting so well without any need for readjustment – the camera does a good job of darkening the store and accentuating Mr. Taro.
According to him, there are no plans to retire from the profession anytime soon.
"No, I won't stop. Once you stop working, your brain also stops working," Mr. Taro explains.
Among other daily pastimes, Mr. Taro enjoys chatting with random passersby.
He eagerly showed off his multilingual skills by conversing with us in turns – speaking a mix of dialects and foreign languages – namely Teochew, Hakka, and even Laotian. He attributes his ability to speak many languages to decades of interaction with customers of all origins and nationalities.
A 50 year old hammer he's been utilising for all his shoe repair work since he started out sits on his work desk. P20 Pro's Leica image style helped us locate the appropriate colour balance for a winning shot
His last story before bidding us farewell – this handmade wooden rucksack that he carries around with him to and from work. He declares that it's the only one of its kind since it's handmade by him.
This rucksack has his Hiragana name carved on it.
Work doesn't stop after he closes the shop. "I made it [the rucksack], so that I can put my client's shoes in and repair them when I'm home." Talk about dedication.
7. Street Hawkers
Late night cravings never went away faster than a quick stop at A.M. Mohameed Food Push Cart. Stationed at Lau Pa Sat, this street food store is open from 7pm to 1.30am on weekdays, and opens till 2am on Saturdays.
Mr. Mbakar, the owner of the store, begins setting up the store with his employees from as early as 4pm. On a busy day, they receive hundreds of orders, mostly for their mee goreng and murtabak.
The chef stir-fries some mee goreng for takeaway. The P20' Pro's AI image stabilisation made up for our shaky hands and helped us produce non-blurry photos.
We managed to snap photos of this fast-paced cooking action with minimal blur – it was the last order before Mr. Mbakar called it a day.
The closing up process takes a little over 45 minutes, including the time it takes to convince regular customers like large groups of supper kakis and tourists to go home. Mr. Mbakar and his employees only get to go home at around 2.30am-3am every day.
8. Durian Sellers
Geylang's nightlife is only as vibrant as their durians are fresh. There are more than 8 stores selling durian along Sims Avenue and Geylang Road.
At around 12.30am, we were approached by sellers shouting "Lai, lai" from two competing durian stores stationed side-by-side, but the seller at Ah Hung D24 Sultan Durian, Sam, stood out to us with his warm disposition and non-pushy attitude.
"No lah, I'm not the owner. He opened this store many years ago." Despite being busy attending to other customers, Sam readily entertained all our queries and chatted with us about his job. We learned that he had just started working the night shift 4 months ago in exchange for a higher pay, working 12 hours a shift.
We observed as he dexterously chopped open each durian shell with one swift motion, making sure to obtain the customer's approval before extracting the entire shell off to serve. Just imagining going through dozens of durian shells in a night made us feel vicariously exhausted for Sam, but he only smiled and went about his work without any hint of weariness.
The brightly lit storefront contrasts with the surrounding darkness – the lighting automatically adjusts when we select the night mode on P20 Pro's camera app.
Singapore's unsung late-night workers
Braving late nights, disjointed waking times from family and friends, and eating supper as breakfast – these are just some of the sacrificial undertakings for those who grind in the wee hours of the night.
Despite the hardship, they take pride in the work they do – evident from the smiles on their faces as they recount some of their fondest memories at work.
Introducing the Huawei P20 Pro
Our trusty partner for our night-time adventure around Singapore was none other than the Huawei P20 Pro, with its Leica Triple camera. Ditch your bulky digital camera with this sleek, 7.8mm thin device – installed with a Tri-lens 40 megapixel sensor, you can acquire high quality photos even at night, minus the graininess.
The P20 Pro's Tri-lens will make sure you end up with HD photos to show off to the world
We captured this shot of a man grilling some satay sticks, using the camera's Pro mode to manually set the aperture.
The low light environment is usually a challenge for most mobile phone cameras, but the Huawei P20 Pro's sensor size is 1/1.7inch, slightly larger than sensors found in most mobile phone cameras, enabling you to capture as much detail as your digital camera, even fast movements like the satay vendor's quick fanning above!
We managed to get some adorable day-time shots of our kitty, Pika, too
The camera also comes with an autofocus function for clear, blur-free action shots – perfect for taking photos of your camera-shy pets or street photography at night. At 24 megapixels, the front camera also makes for a superior selfie-taking contraption.
Low quality selfies and blurry, distorted ghostly images begone. If you're a fan of night photography, the Huawei P20 Pro's advanced night camera functions allow you to capture all the memories you want even in low-light, saving you the hassle of carrying a heavy DSLR and tripod equipment around.
---
This post was brought to you by Huawei.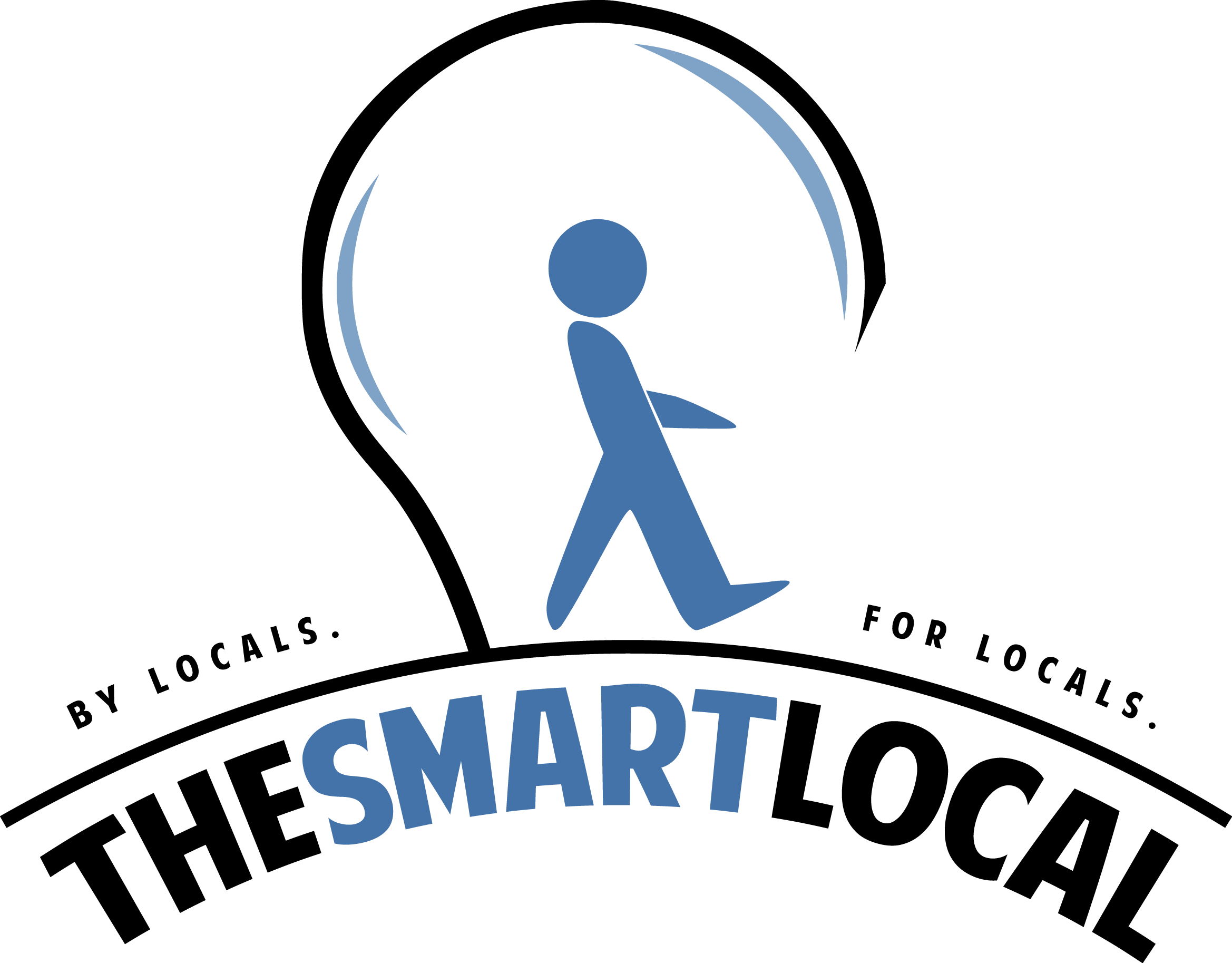 Drop us your email so you won't miss the latest news.