BBQ carnival by the beachfront
Forget all you know about BBQs – especially the ones at your friend's condo, where everything tasted either chao ta or uncooked and you went home before the chicken wings were done.
The beaches of Siloso may be better known for fabulous beach parties than their grub, but Sentosa is out to show you its drool-worthy side this April. Held over two weekends (13 – 16 April and 21 –23 April 2017), Siloso Beach will be transformed into a BBQ haven – with 20 mobile booths offering grilled snacks you can nibble on as you stroll down the beach.
And with 10% off everything for Mastercard holders, there's great value to be found down at the festival. Here are 9 stalls and their smoky creations that you can get your hands on at Siloso GrillFest, as you dine in the ocean breeze.
Greenwood Fish Market
They might be named Greenwood Fish Market but their selection at GrillFest actually has none of our finned friends. Instead, they will be grilling their way to your tummy with their bacon and sausages, the favourite snacks of every basic bro.
Choose between Smoked Brats ($6), Spicy Pork Sausages ($6), or Bacon Skewers ($6) marinated in Sobayaki sauce.
Seafood lovers can also indulge in fresh oysters, which can be served either Natural ($4) or seared with Onion Tapenade ($5). And nothing can compare to eating their Chargrilled Boston Lobsters ($39.90) fresh off the grill.
Coastes
The breezy beach bar situated along a golden stretch of Sentosa's Siloso Beach will be setting up a mobile booth right by its entrance for Siloso GrillFest, bringing their hearty food and laid-back beach vibe right into the streets of Siloso Beach Walk.
Few things are more satisfying to eat than tender, sticky ribs and their Bourbon-Glazed Pork Ribs (Half Slab $18) hits all the right spots. Despite their generous portions, you won't be able to get enough of the oaky sweetness each bite contains.
Chicken wings are amongst the hardest to get right when you're BBQ-ing on your own, with the outsides often burnt before the meat inside is cooked. Coastes Chicken Wings (6 pieces for $10) has no such issues. Generously lathered in a secret sauce, these wings are the ultimate comfort food.
Spuds & Aprons' Smoke Shack
From the peak of Mount Faber to the sand and sea of Siloso Beach, Spuds and Aprons will be strutting their spuds… and aprons at Siloso GrillFest.
Armed with a 4.9m long custom made brick BBQ pit – possibly Singapore's longest ever – they'll have their hands full as they whip up dish after dish of mouthwatering barbecued treats.
Exclusively created for the GrillFest will be the Herb Roasted Whole Lamb ($15), marinated in yogurt and mixed herb and served with mint jelly and lamb jus – a light gravy made from the juices given off by the meat as it is cooked.
And what's a seaside dining experience without some seafood? Their Gourmet Seafood Platter ($22) will provide an assortment of fresh seafood, with prawns, squid and mussels perfect for a party of two to share.
FOC Sentosa
"FOC" [fok] translates to "fire" in Catalan, and FOC Sentosa will be there to set the streets of Siloso alight with a buzzy Barcelona night fervor.
With a food culture as famous as their all-conquering football club, Barcelona is a culinary hotspot for foodies all over the world. But there's no need to travel all the way to the Mediterranean coast to sample their world famous dishes, with iconic Catalan dishes like the Sandwich with 'Butifarra' Sausage, Apple, Onion & Aioli ($10) recreated by FOC just for the GrillFest.
Another GrillFest exclusive on offer here will be the 'Pincho Moruno' Chicken Skewer with Rustic Bread ($8), a juicy grilled chicken skewer served on crispy sourdough bread.
Wave House Sentosa
While my past visits to Wave House Sentosa have only comprised of beach parties and a failed attempt at the Flowrider, I was pleasantly surprised to find some truly delicious treats at Sentosa's most iconic beachfront venue.
They will be bringing their Char Grilled Chicken Burger to their mobile booth for $6, with a tender and juicy chicken thigh slapped between two thick buns filled with lettuce, tomatoes and cucumber and doused with teriyaki sauces. If you thought that sentence was a mouthful, wait till you see the burger for yourself.
One of the hot favourites of GrillFest will be their Salted Egg Chicken Drumlets (5 pieces $5). Thickly coated with the ubiquitous flavour of salted egg, this dish is proof that some food trends are here to stay.
Ola Beach Club
Ola Beach Club only opened in November last year but has already emerged as one of the most prominent destinations for tourists and locals alike. They'll be bringing their Hawaiian-style dishes to their stall for the event, including the red hot favourite Kalua Pig Taco (1 piece $10/ 2 pieces $17.50).
Cured for one day then baked for three hours for a unique flaky texture and smoky sweet flavour, the tender shreds of pork are sandwiched in a taco shell with house-made Lomi tomato relish, guacamole, fresh lettuce and a generous dollop of melted cheddar cheese to top it all off.
Gin Khao
Singaporeans love their Thai food, and many will be pleased to get their share of tongue-numbing snacks at Siloso GrillFest from Gin Khao.
Grilled Pork Jowl ($10) is their signature dish for the event and an absolute must-try. With a crispy and slightly charred texture from the smoking process, these succulent cured cheeks of pork are amongst the best pork I have ever tasted. I finished two servings worth on a full stomach, if that's a measure of how good it tasted.
Also available is their Grilled Spanish Mackerel (½ portion $8), which dipped into the accompanying Green Chilli Nahm Jim sauce is just heaven for your taste buds. Holy mackerel alright.
For those on a hunt for something healthier amidst all the sinful BBQ on show, Som Tam Salad ($5) is just the thing. A favourite among Thai natives, this green papaya salad is little on the spicy side so you may want to pair it with a drink from one of the 6 drink booths available.
Mykonos
The Greeks may need help saving their economy, but they sure don't need any tips on how to make good food. You'd be hardpressed to find more authentic Greek cuisine in Singapore than the fare at Mykonos.
One of their highlights is their Pita Gyros ($13), a kebab-style wrap filled with pork belly shaves, sweet onion and greek yogurt – perfect for eating on-the-go as you stroll through Siloso Beach Walk under the starry night sky.
Eating my Pita Bread with a serving of Taramosalata
And eat like the Greeks do by getting a dip to go with a basket of Toasted Pita Bread ($2.50). Each of these home-made "pita" bread are seasoned with smoked paprika and oregano and are rather similar in taste to naan.
But instead of curry, these go brilliantly with one of the three sauces they offer: Tzatziki, a greek yogurt spread, Melitzanosalata, a grilled eggplant "caviar" or Taramosalata, a fish roe spread salad, all at $7 each.
Amara Sanctuary Resort Sentosa
When a hotel has racked up accolades for their dining options, you know the kind of quality you can expect to be served by the cooks from Amara Sanctuary Resort Sentosa.
In line with the central theme of a BBQ festival, Amara's main offering is their Grilled Iberico Pork Char Siew ($10). Fragrant and flavourful, there is just the right balance of fat and meat in each carefully roasted piece of char siew.
They also pay tribute to traditional nyonya flavours, with their Chilli Crab Cake Pie Tee ($10) as tasty as it is pretty. If possible, try taking one of these in a single mouthful, and let the flavours explode in your mouth.
Grill and chill to kick off your weekend
From trendy bars to award winning hotel restaurants, they'll all be lined up along that same stretch at Siloso Beach for two weekends, providing as close a beach nightlife experience as one can get!
In addition to the mouthwatering food and salty ocean air, revel in live musical performances from local acts like Jack and Rai, MUSA The Collective and The JumpStart. With free admission to this party, it is the perfect occasion to soak up the carnival-like atmosphere with your friends and family.
Get 10% off everything and win attractive prizes
Unlike condo and chalet BBQs where you tend to be spending for the company rather than the food, at Siloso Grillfest you can be assured the treats will be every bit as memorable as the experience.
Plus, Mastercard holders can stretch their cash even more with 10% off everything at Siloso GrillFest* and sure-win prizes at the Spin & Win booth for every $30 spent – including Mastercard prepaid cards loaded with up to $68! And if you're a Sentosa Islander member or PAssion/ HomeTeamNS-PAssion POSB Debit Card cardholder, you get to enjoy an additional spin as well!
*For Spuds and Aprons and Greenwood Fish Market, you'll only get 10% off with a min spend of $30.
Date: 13 – 16 April 2017, Thursday to Sunday 21 – 23 April 2017, Friday to Sunday
Time: 6pm – 11pm Venue: Siloso Beach, Sentosa (Nearest Sentosa Express station: Beach Station)
Admission: Free if you enter through Sentosa Boardwalk, but island admission and carpark charges apply otherwise.
---
This post was brought to you by Sentosa.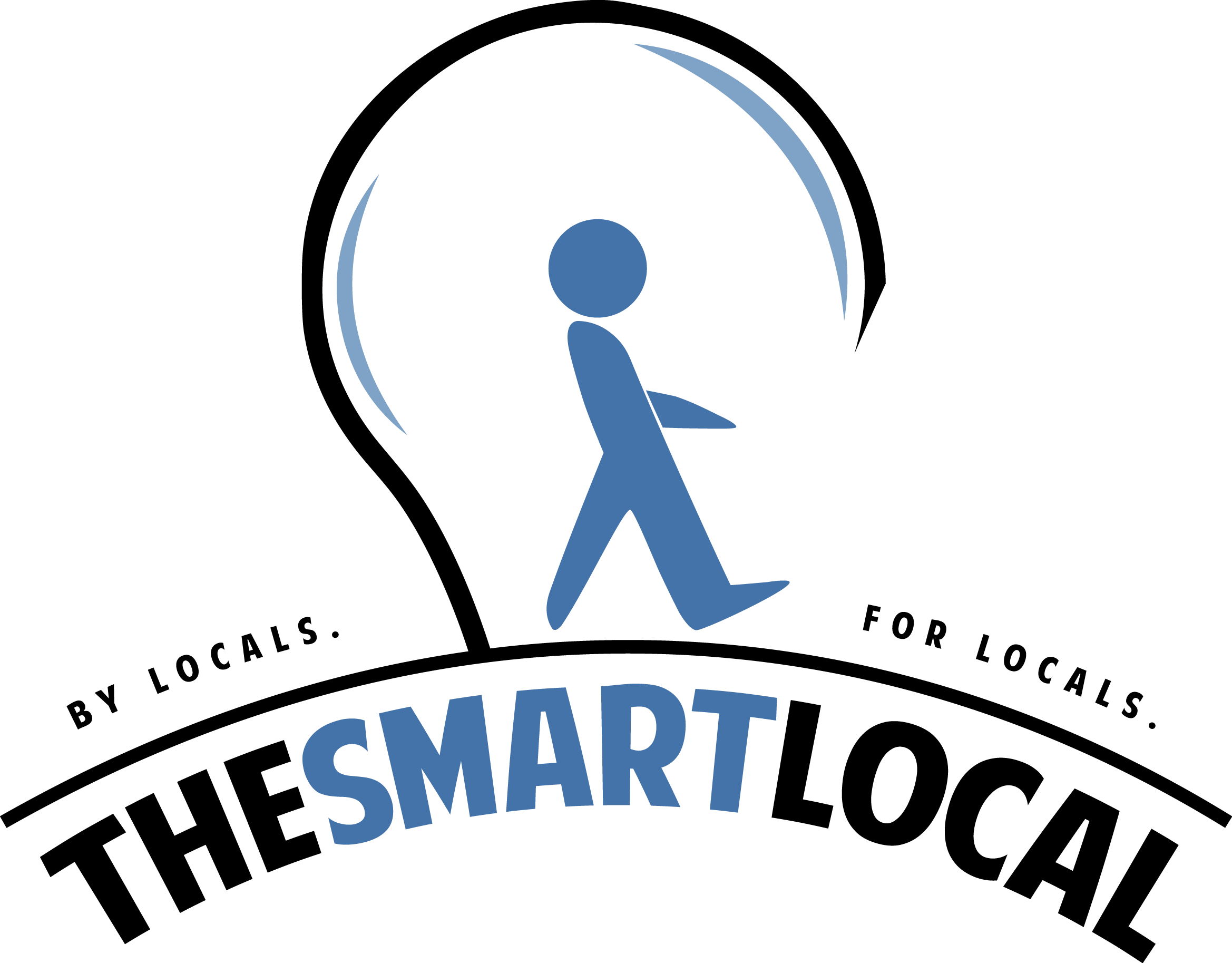 Drop us your email so you won't miss the latest news.