Everything China should be
The 3 factors that make up a perfect getaway are: chill vibes, good food, and of course, cheap shopping. I can't say I expected to find those things in China. Having never been to – or even heard of – Dalian prior to this trip, I was almost convinced it was going to be far from it – which is why I was so pleasantly surprised by my recent trip to Shenyang and Dalian.
I found that many locals from surrounding provinces flock to this beachy paradise to seek respite from the city life. So if you're looking for an affordable and novel three-in-one getaway without the congestion, we've compiled the best 15 things to do in these two destinations in the Liaoning Province that will make you totally rethink what you know of China!
And what's best, Scoot can now fly you to Shenyang and Dalian from as low as $206!
The best of Shenyang
The largest city in the North-east of China, Shenyang is a mere 2-hour train ride away from Dalian, and an ideal destination for a spontaneous day trip. It's especially good for some retail therapy before heading back home to Singapore. Here are our top 4 hits.
1. Defy gravity on Shenyang's Magic Slope
If anyone told me I'd be able to roll uphill in a stationary car, I would deem them slightly loony. But having been to Shenyang's Guai Po (Magic Slope), I am now a believer. Accidentally discovered in the 1990s, this peculiar occurrence has since gained a great amount of popularity as a tourist attraction where many go to challenge what they know about gravity.
Only working its magic on cars and bicycles, you can borrow a bike for a test ride for free. Just be prepared to face invisible resistance and pedal harder down the hill.
The area is also home to other notable attractions like the Five Great Mountains and the Three Mysteries.
Opening Hours: 5.30am-4.30pm (Summer), 9am-5pm (Winter)
Getting There: Take the public buses 117 or 229 from Shenyang North Railway Station, and alight at Shenyang Easy Railway Station and take bus 383 there.
2. Discover your inner fashionista in Shenyang's Underground Fashion Street
Located along Taiyuan Street (太原街), this underground mall is bound to keep you busy for days. Easily identifiable because its entrance is so flashy, there's no way you'll miss it.
The moment you walk the stairs down, you'll be greeted by a narrow hallway of shops, a cafe, and a mini-cinema that claims to screen 6D films for RMB10 (~S$2). Shopping wise, it starts out at about RMB50-100 (~S$10-20), and while it may not seem like a lot of savings, things get cheaper and better the deeper into the mall you walk.
If you venture into its depths, you'll find yourself surrounded by shops offering beauty services such as eyelash extensions, teeth whitening, hair extensions, manicures, eyebrow embroidery, and the lot. Get your eyebrows shaped for RMB10 (~S$2), and eyelash extensions from RMB80 (~S$16) onwards.
The pricing may make you skeptical, but the beauticians here do know what they're doing.
3. Try all the skewered creepy crawlies at Xingshun Night Market
And what better way to see Shenyang than with a food expedition through their biggest night market – Xingshun Night Market. If you think that by eating fried mealworms and frogs, you've got a stomach of gold – try chomping your way through these skewered creepy crawlies.
Grasshoppers, maggots, scorpions – if you've ever wanted to try an insect salad, or tend to like being adventurous with your food, I can't recommend a better place than this.
How gross is this? I would personally never have the courage to put that in my mouth, but I do know some people who would be thrilled by the notion of getting to eat this.
Deep fried starfish anyone?
Faint-hearted folk who prefer safer food options can just stick to these cute animal steamed paos that deserve their own square on our Instagram feeds.
For tamer palates, the market also has multiple stalls selling regular skewered meat with your choice of dip. The sauce is spicy and salty, and is universal across all stalls here. Again, the flavour is strong so you might want to go light on the sauce.
Xingshun Night Market
Up for dessert? Freshly made durian puffs for just RMB10 (~S$2) for a box of 6!
While Xinghai is mostly a food market, it comes with 2 shopping lanes where you'll find everything from blankets and mattresses, to teapots and Hello Kitty collectibles.
Opening Hours: 5:30pm-11pm, Daily. Only a couple of stalls would be open until midnight.
Getting There: Alight when you spot the entrance of the night market (pictured above) coming up in the distance when you take Buses 818 and 207.
Note: most stalls do not open if it rains, even if it only rains in the afternoon. Best to only visit during completely clear weather to avoid disappointment.
4. Visit the Platinum Mall of Shenyang – Wu Ai Market
If you thought Mustafa was big, you've yet to lay your eyes on Shenyang's Wu Ai Market.
Don't be fooled by its inconspicuous interior, this place is made of multiple buildings of pure shopping goodness. Each building is categorised by the kind of goods sold, from shoes to bags to accessories to clothes to tech stuff, this place actually has it all, and at low prices too!
A full outfit inclusive of shoes will only set you back RMB50 (~S$10). Everything is priced ridiculously low. It's insane, and I live for it. You could spend a whole week exploring this place, and one day is not going to be enough to be able to browse all the stores in here.
Traveller tip: This is a quantity-over-quality type of place, which is why you've got to "rummage for treasure". You've got to be really focused and meticulous when shopping in this market to find what you're looking for at the price you're willing to pay.
Getting There: Wu Ai Market is very popular with locals, so all taxi drivers will know how to get there. It's a 15-20 minute drive from Shenyang Railway Station, costing within or just slightly over RMB10-15.
Alternatively, you can take the subway to Huaiyuanmen Station, and then bus 227 from Daximen, which is the road just adjacent to the station, and alight after 3 stops.
The best of Dalian
Unlike China's more popular tourist spots, Dalian is the second largest city in the Liaoning province, but it's practically unheard of. From picturesque beaches and hidden hiking trails, to special surprises like the city's grove of cherry blossoms; here's our guide to enjoying all Dalian has to offer!
5. Ride off into the sunset on an inflatable unicorn at the Golden Pebble Beach (金石滩)
If your lifelong dream is to ride a unicorn into the horizon, just rent one for RMB100 (~S$20) and you'll be all set.
We're adding one more to the list of pebble beaches around the world – this beach gets its name from the uncountable golden pebbles that make up its shoreline. Said to be one of Dalian's cleanest beaches and a favourite among travellers, this beach is seriously gorgeous and pretty unique as far as beaches go.
There are mini waterfalls on the beach itself and beautiful islands and cliffs nearby
It's just one of those places you will stay at for a few hours just to take a million photos. If you walk along its astonishing 30 km coastline, you'll get to see many more interesting natural sights, including a rock called "dinosaur drinking from the sea", which is pretty self-explanatory.
Traveller tip: Things sold in the shops around the beach are overpriced, and they do tend to mark up prices if they hear that you don't have a Chinese accent or catch you speaking in English. If you have time, ask around for the best deal while putting your bargaining skills to the test.
Address: Jinshi Road, Dalian 116089, China
Getting There: All taxi drivers know how to get to Golden Pebble Beach (金石滩), but some might refuse to charge by meter, quoting a standard RMB200 (~S$40) or insist on an additional charge of RMB20 on top of the metered fare (the cheaper option) if you're going there from the main city, because the beach is so far away.
6. Indulge in a seafood feast and fill your stomach with $1 oysters
There are a few restaurants selling seafood and cold drinks a little further up Golden Pebble Beach (金石滩), and since Dalian is practically the seafood capital of the world, you can be sure they won't disappoint.
Point to note: Oysters are Dalian's speciality – do not miss it!
Costing just RMB5 (~S$1) each, these oysters weren't rubbery or muddy, and were seasoned to perfection. I could eat a giant bucket of these in 5 minutes!
You might be able to get oysters on the cheap during the oyster season in Dalian, but even oysters at Tanuki Raw are $2 per pop with every cocktail order during happy hour, so we're not complaining.
Skewered roasted mantou
7. Catch a glimpse of the spectacular glowing waters of Black Rock Beach (大黑石)
Source
These glowing beaches are the stuff of tumblr feeds and travel magazines, never did I think I'd find it in a place like Dalian. While it looks like your regular beach in the day, it's almost as if the ocean comes to life during nightfall. The pretty blue cast at night is the result of microscopic plankton called dinoflagellates that glow when disturbed by currents or waves.
It doesn't happen every night, and it's not going to light up the entire beach, so keep your expectations in check. We didn't get to see it, but if you're lucky, you just might. Be sure to have your cameras out at sunset!
8. Or enjoy $0.80 Hoegaardens out at sea in the day
Besides glowing water, Black Rock Beach (大黑石) is a great place to live like a retiree before you're retired – it's that relaxed. When you get here, you will see store owners playing cards around tables, little puppies frolicking around in the sand, people strolling along with a bottle of beer in their hands; putting you in possibly the best mood and most relaxed state.
During the summer, the temperature in Dalian is about the same as Singapore, with the sun scorching you relentlessly. The best way to combat the heat is an ice cold beer! As if this "heaven in a bottle" isn't enough, it only costs a mere RMB4 (~S$0.80).
For the non-drinkers out there, fret not, they've got non-alcoholic drinks too!
If you're looking for a nice, quiet spot with fewer people around, consider renting a fisherman's boat or one of the motorboats from the store owners on the beach. It costs RMB100 (~S$20) and you can have the boat for as long as you like, as long as you return it at the end of the day.
Address: West of Yingchengzi Town, Ganjingzi District, Dalian 116036, China
Getting There: Due to its suburban location, the beach is a 1.5 – 2 hour taxi ride from Dalian.
9. Take a leap of faith off a 55m tall building by sea at Xin Hai Park
And if doing nothing but drinking beer by the sea isn't your thing, maybe you'll consider a 55m bungee jump, or a 510m zipline across the ocean at Xinghai Beach Park for RMB120 (~S$24) and RMB60 (~S$12) respectively.
If you've always wanted to try such adrenaline-inducing activities but tend to back out at the last minute, word on the street is that the employees here don't even care if you cry at the top of the tower – they'll just strap you on and push you off, because we all need a little nudge sometimes.
10. Experience the best of all worlds at Xinghai Square
Finally rides you don't have to queue hours for
For those of us who prefer to have our feet firmly rooted on the ground, devote an entire day to just roaming around Dalian's many parks – from amusement parks to nature, you'll find some of them house carnivals and attractions within their grounds.
One place that has almost everything you need to have fun is Xinghai Beach Park. Yup, you read that right – a beach park.
Proof that age doesn't matter when it comes to having fun
Not only is it a park by the beach, it also houses Sun Asia Ocean World and Polar World, which has the world's longest underwater aquarium tunnel, and has a sizeable carnival complete with rides, a haunted house, a ferris wheel, and tons of street snack booths.
All of that activity is bound to make you hungry, but that won't be an issue because snacks like this 32cm tall ice-cream cone are very affordable. We only paid RMB5 (~S$1) for this!
Traveller tip: Do not to buy from the sellers at the front of the park because they double their prices.
Getting There: Say either "Xinghai Gongyuan" or "Xinghai Guangchang" to your taxi driver – it's impossible for a local to not know this place. It's roughly 30 minutes from Dalian's city area by car.
Alternatively, you can take the public buses 15, 16, 25, 202, 523, 528 or 531 that will stop right at the Park.
11. Rediscover your childhood at Discoveryland
For those of you who know you won't be satisfied by the carnival at Xinghai Square, take a trip down to Discoveryland in the Jinshitan area instead! When you're here, go straight for the largest rollercoaster you see because it features a highly-raved about free fall that will take your breath away!
Much like the rest of Dalian, Discoveryland has a very European-style theme to it, and there seemed to be plenty of people rushing in, so if you intend to visit, it's a good idea to set aside a full day for this.
It's also a walkable distance from Jinshitan Beach, so you could easily travel between the two places if you wish.
Do note, though, that it gets extremely crowded in here and people might jump the queue if you're not paying attention.
Opening Hours: 9.30am – 6pm, Daily Closed in the winter (November – March)
Getting There: Take the train from Dalian station and alight at Jinshitan, and take the special shuttle bus to Discoveryland.
12. Conquer the biggest underground shopping complex you've ever seen
Victory Plaza (胜利广场) is a massive shopping haven that spans 5 different malls and stretches so far underground that you might become disoriented and find yourself lost in a maze of shops.
Even if you shop till you're weak in the knees, you probably won't have covered every single store there. Well organised and sectioned according to category, you'll find everything from cosmetics to footwear, and even beauty salons where you can undergo a mini makeover at a fraction of what it would cost back home.
I got my hair bleached and coloured a pretty strawberry pink for a mere RMB350 (~S$70), which is a steal considering the same hairdo would've set me back a few hundred in Singapore!

RMB20 (~S$4) eyeshadow palettes? Yes please! I bought and tried them and they actually work really well. Highly pigmented products and long lasting to boot.
Traveller tip: Look out for the "甩" (shuai) sign for the best bargains.

*BONUS* Fuel for the fashionistas
Shopping is a serious form of cardio, and let's face it – you're going to get hungry. Thankfully, you'll be able to grab yourself bingsus, eggette waffles, and various finger foods in the areas linking the malls. Most food items cost RMB10 (~S$2), and will give you that extra boost of energy to on your hunt for fashion.
Getting There: Take public buses Buses 801(B) or 901 from Dalian Railway Station
13. Tuck into some of Dalian's best eats and try some DONKEY meat if you dare
The Chinese eat just about anything – that we all know. But what most of us don't know is that donkey meat is a prized delicacy viewed by many as the earthly equivalent of Dragon Meat. Consumed as widely as beef and pork, you'll find many restaurants and stalls around the city serving steaming varieties of the dish from steamed buns to noodles.
Depending on the cook, the meat can be either tender and sweet, or overly gamey – it's really a gamble. Your best bet would be right outside Dalian Railway Station. Aside from donkey meat, you'll also find rows of shops and restaurants selling authentic Chinese food at super affordable kopitiam prices.
Dumplings also from one of the stalls lined outside Dalian Railway Station – these will give you life
A full meal will only set you back around RMB20 (~S$4)

All the food we had in Dalian was extremely flavourful, and our Singaporean tastebuds weren't accustomed to such strong flavours. It was either extremely salty or extremely spicy, and it was always just bursting with so much flavour.
The legendary Menzi (焖子)
It is said that if you visit Dalian without trying their menzi, you haven't visited Dalian. Menzi (焖子) is actually made from sweet potato that is boiled for a long time. It has many toppings including eggplant and spring onion, and is served with a unique salty-sour sauce. It has a jelly-like texture, and actually tastes like a mashup of rojak and carrot cake.
It's a bold mix of flavour that I can't quite put my finger on, but definitely something to note when trying Dalian's local food.
14. Trick your Insta followers into thinking you're in Russia
Originally named 'Engineer Street', this is the oldest street in Dalian, and is a remnant from the late 1890s when Dalian was named "Dalniy" by the Russians, who had territorial rule over it.
You'll walk through wondering if it's really China you're in. It's one of the things I really love about Dalian and it's because everywhere I go, it's like I'm in a different country. It almost never fully feels like I'm in China.
Not all the buildings on this street are over 100 years old – in the late 1990s, renovation works were conducted to build more Russian-looking buildings to add to this street, which is when it was renamed Russian Street.
It is impossible to tell which buildings are original and which are newly erected, but they all look amazing. One fine example would be this building above which looks every bit European save for the traditional Chinese signboard above the entrance.
And to add onto the experience, there are also numerous tents lined along the streets selling Russian goods, ranging from Russian dolls to chocolate, alongside little trinkets like bullet-turned-necklaces, telescopes and windchimes.
Traveller tip: You'll find that most of the stalls sell the same few things, but their prices do vary and they may quote you a higher price on the basis of you being a foreigner, so unleash the inner Singaporean in you and don't forget to put up a good bargain. Most items should cost between RMB20-35 (~S$4-7).
If you're not a fan of the street stalls and Chinese signs, you can still get a stunning photo of Russian Street by taking pictures of the tops of the buildings like so.
It's so fascinating to think that over a hundred years ago, this place was a completely different place where people lived, worked, and fell in love.
The sign at the start of Russian Street
Getting There: If your driver doesn't understand "Russian Street" try saying "E2 Luo2 Si1 Jie1" (e luo si jie), or show him the photo above.
Public buses 40, 403, 526, 612 stop in front of Dalian Art Exhibition Hall, which is right in front of Russian Street.
Alternatively, you could walk a further distance from Dalian Railway Station by walking towards Shengli Street, eventually crossing it to reach Dalian Exhibition Hall.
15. Marvel at hundreds of sakuras in full bloom
Source
If seeing sakura trees is one your top priorities in life, you'll be stoked to know that you can see these beautiful blooms outside of Japan and Korea. With a handful of parks spread out around the city hosting some of the thousand cherry blossom trees planted during the Japanese occupation back in 1921, spring in Dalian is a whimsical affair.
Source
Source
Roughly an hour's drive from the city, Longwangtan Cherry Blossom Park is a definite highlight for its serene setting, so be sure to plan your trip around May – September!
Address: No.1 Guoshuixi Road, Lushunkou District, Dalian 116000, China
Your next adventure awaits!
Thank you Scoot for dispelling my misconceptions of China as a travel destination, and for getting us safely to Shenyang. We had to take a 2-hour train to Dalian to begin our adventure, but come 30th October, Scoot will be launching their inaugural flight to Dalian, so you can save yourself the trouble and fly yourself right to Dalian's doorstep from $206.
Our flight was made that much more comfortable thanks to ScooTV. For just USD$11, you can get unlimited access to all your favourite movies and TV show episodes to tide you through the plane ride.
Kick back to Hollywood hits like The Wolf of Wall Street, and Louder Than Bombs, or even a little Ip Man action. And if you're travelling with the little ones, they also have age appropriate content like The Little Prince and House of Magic.
It made the journey so much more tolerable, so really a huge thank you to Scoot for having this service!
Also, something that's imperative on any flight that is longer than 5 hours: food.
Scoot offers hot in-flight meals that are actually edible. And this is coming from someone who doesn't have much expectations when it comes airplane food at all. This, though, I enjoyed. You can get hot meals on their own, or with as a set that comes with a drink (choice of either green tea or Coca-cola), and a bar of Kit Kat.
And you know our policy – good things must share. It's time for your own adventure in the Liaoning province. Score 20% off selected Economy and ScootBiz flights to Shenyang and Dalian with the code LAILIAO, promotion is valid from now till 23:59 on the 14th of September!
---
This post was brought to you by Scoot.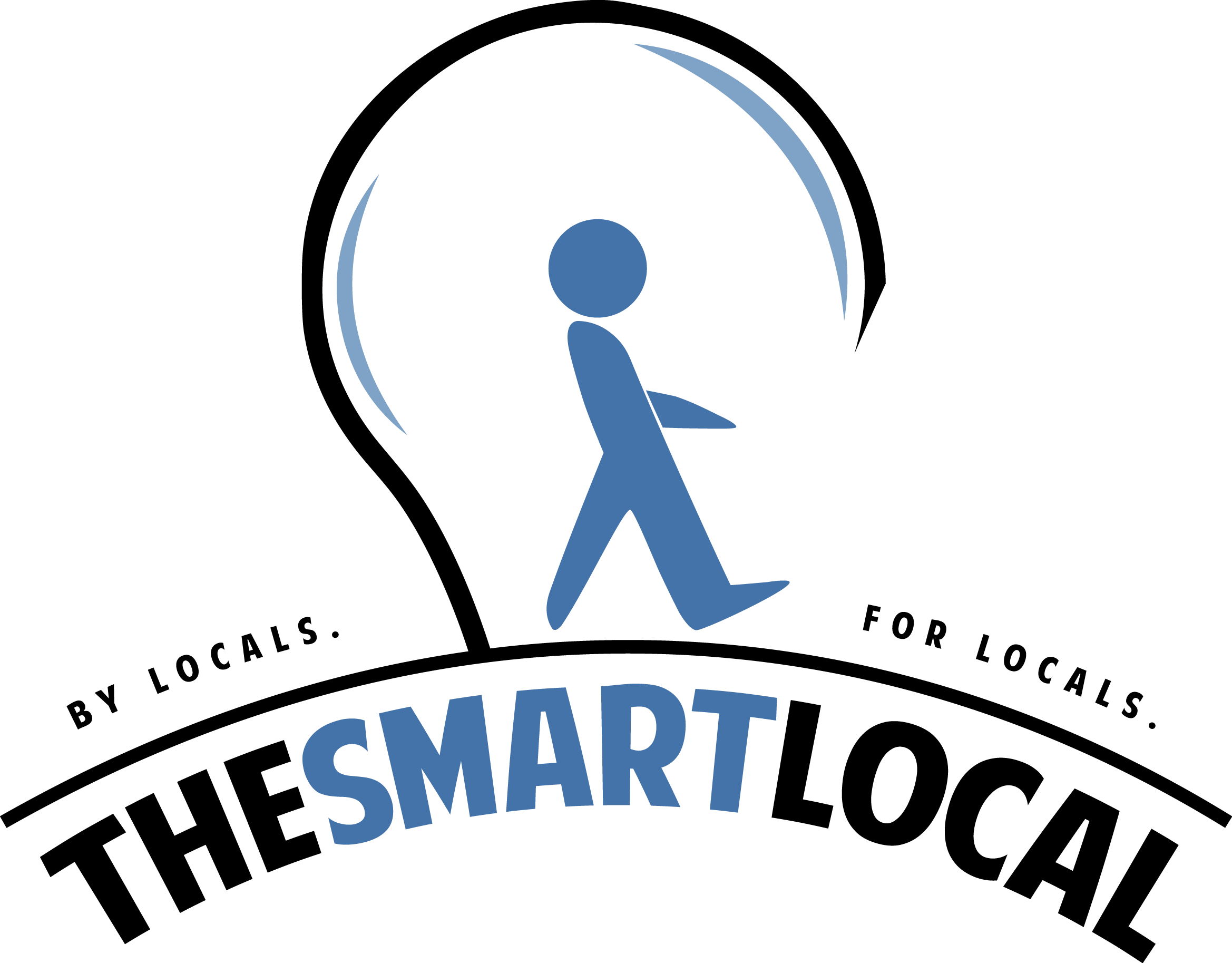 Drop us your email so you won't miss the latest news.