The Singapore school food game
If I say school food and the first thing you think of are 10-cent chilli fish balls, $1 bowls of fishball noodles, and 40-cent cups of Milo and Ribena – Congrats! You're an OG 90s kid. Unfortunately, the days of Britney and Backstreet Boys' reign are long over, and now, WE are the parents, having to take note of what food our kids are eating in school.
Source: @zestaflux
Curious to see how much school food has changed in the past decade or so, we did a little sleuthing behind the scenes to bring you school food for the New Gen kids of 2017.
Pre-School: My First Skool
Most might have zero recollection of the kind of meals they consumed as mere kindergartners, but I will never forget the tasteless bowls of porridge and mee sua I tried to siam every meal time.
So imagine my surprise to see dishes like shepherd's pie, mee soto, and five-spice chicken being served in a pre-school. Unlike the one-meal sessions in place at primary schools, secondary schools, and junior colleges, the kids over at My First Skool are fed a total of three meals a day.
Breakfast of the day: Steamed Mantou and Warm Milk
Children at My First Skool start their day with Steamed Mantou and a comforting cup of Warm Milk for that dose of calcium in the morning. Across the week, their breakfast options will vary from a fruit-topped cereal bowls and raisin-honey oatmeal porridge, to wholemeal sandwiches with tuna and potato and apple pancakes.
Lunch of the day: Mixed Grain Nasi Goreng Kampong and honeydew
For lunch, they tuck in to Mixed Grain Nasi Goreng Kampong with Chicken and Vegetables Topped with Eggs. Tender chunks of chicken and slices of omelette adorn the portion of rice, completing the meal. A slice of honeydew accompanies the main dish, providing the vitamins needed for a balanced diet.
Tea of the day: Steamed Banana Cake and Warm Milk
That's not all. No learning should be done on an empty stomach, so everyone receives a snack and drink for teatime to stave off pesky hunger pangs. Steamed Banana Cake and some Warm Milk were on the menu the day we dropped by.
Quick thoughts
Source: My First Skool
The most surprising thing about food at My First Skool is how their menu rotates daily, keeping children – who are in their most important formative years – from settling into a routine. Their diverse selection of dishes help expose children to different cuisines at a young age.
The attention to nutrition is also obvious, with mix-grain rice on the menu in place of white rice, wholemeal sandwiches provided instead of white bread, and fruits served at lunch time.
Primary School: Opera Estate Primary School
Fish with Scrambled Eggs ($1.50 / $2)
First, let's start by giving OEPS a pat on the back for keeping its food prices affordable, in spite of the rising costs of living.
As a kid, nothing quite hits the spot like a warm plate of rice, a fried egg, some meat and veg – and the students at OEPS zoom straight in for the Fish with Scrambled Egg at the Western stall when the recess bell rings. Featuring a breaded fish cutlet and fluffy scrambled eggs atop a bed of rice, this rendition is bound to convert any cai fan lover in the house.
A healthier brown rice option is also available if they're intending to commence their #fitspo journey early too. Last time where got this kind of thing?!
Lasagne-in-a-cup ($1.20)
Hailing from the same stall, the Lasagne-in-a-cup is a worthy contender in the canteen food scene. This addition took me by surprise, since the best thing in the early 2000s was a fried fish fillet that I'd sneak into the classroom after recess.
Secondary School: CHIJ Saint Joseph's Convent
Ochazuke ($3) – Rice in hot tea
The only thing that held any semblance to Japanese cuisine back in the 90s were those measly 1-ingredient sushi rolls we loved considering queueing for the delicacy could cost us the entire lunch break.
Fast forward to 2017, SJC students get to tuck into reasonably-priced, steaming bowls of salmon-topped Ochazuke and Ja Jang Myeon (Korean noodles in black bean sauce).
Traditional fish porridge levels up with a Japanese twist with the Salmon Ochazuke – a warm bowl of rice doused in hot tea, topped with generous salmon slices and an Ajitsuke Egg ($0.30 for half) upon request.
Ja Jang Myeon ($1.50)
*BONUS* Free flow of Miso Soup
Looking at this luxury is enough to make miso jealous
What's even more shiok, is the free-flow miso soup students can help themselves to with a purchase of any meal.
Junior College: Dunman High School
Soft Serve Ice Cream ($1.30)
Comfort after a dreary day of back-to-back classes used to come in the form of a little pastel-coloured icy stick of heaven we otherwise referred to as the Paddle Pop. But today, dessert go beyond just what you find in the freezer section.
We're talking soft serve cones and belgian waffles ($0.70). Those craving a pick-me-up in between dreary lectures can even order themselves an Avocado Gula Melaka Milkshake ($2) for instant rejuvenation.
Teriyaki Chicken / Salmon Don ($2.20 / $2.50)
Looking at the oozing yolk is enough to induce a mouthgasm
Yet another dish that sends a stab of jealousy through of hearts, is the Teriyaki Chicken/Salmon Don. And nutrition doesn't take a backseat here, the dish is piled with broccoli, seaweed and topped off with mayo for that smooth finish.
Canteen food game strong
Source: @hotcheekylace
If there's anything we've taken away from this, it's that canteen food in 2017 is miles better than the grub we used to love in yesteryear. Not only are dishes bigger and better, it's heartening to see more emphasis placed on the meals that we eat daily for more than 10 years of our life.
Healthy and proper eating habits start from young and an increasing number of schools are advocating that!
My First Skool – early childhood education
Source: My First Skool
When I popped by on a weekday afternoon, I was impressed with My First Skool's meal plans for their kids. Expecting nothing more than the usual biscuits and Milo I had when I was in preschool, I was pleasantly surprised as the teachers showed me their rotational menus that featured a wide spread of local home-cooked meals.
Their focus on students' welfare and needs was on point. Every little detail seemed to be taken care of in a thorough manner as they even had cute head shots of their students on the wall, coupled with their corresponding dietary restrictions.
The menu is ever-changing so even the most picky eaters will never get bored of their meals. Students at this pre-school can enjoy anything from Mee Soto to Japanese Chicken Curry according to their carefully curated meal plans – which doesn't neglect greens and fruits either. Who says that healthy eating must only involve bland food?
Source: My First Skool
My First Skool takes mealtimes seriously too. All the grub served is planned by a legitimate food consultant a.k.a nutritionist in a bid to optimise nutrition levels, and provide children with a balanced diet from young. Everything is also done in accordance with Health Promotion Board's guidelines to reassure even the most kiasu of parents.
Source: My First Skool
As the pioneer childcare arm of NTUC First Campus Co-operative Limited, My First Skool is a trusted partner to families and is at the forefront of early childhood care and education. With meticulous planning, they're invested in the well-being of every single student, attending to their dietary needs and learning progress.
Having an arsenal of over 130 pre-schools situated islandwide, they pride themselves on providing accessible quality pre-school learning for all. Whether you live near pulau NTU or Pasir Ris Park, enrolling your children in a centre is an easy game.
Their great emphasis on healthy eating also gives parents a peace of mind, knowing that their child is getting the right nutrition they need for optimal growth and healthy development!
My First Skool also constantly encourages students to push boundaries and stay curious, promoting creativity and innovation. The safe and nurturing environment cultivated creates in a cosy home-away-from-home for the children there.
---
This post was brought to you by My First Skool.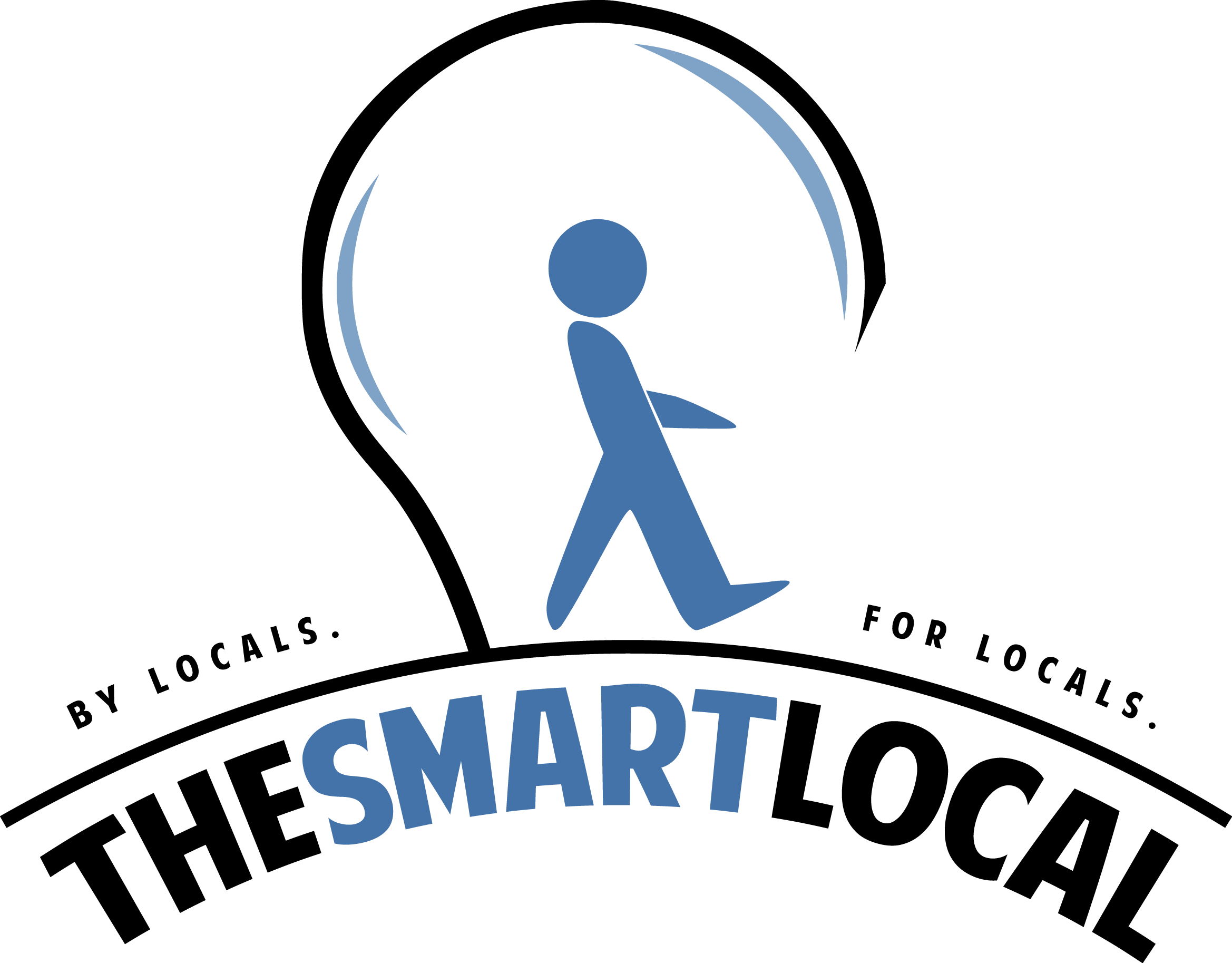 Drop us your email so you won't miss the latest news.