Salted Egg Yolk Dishes in Singapore
While trends like baked cheese tarts and Roti Boy have come and gone, salted egg yolk is one flavour that seems to get stronger with time. Google Map has helped us in our salted egg search one too many a time, but keeping up with every new addition to the competition is tough – but that's about to change.
Image credit: www.SaltedEggShiok.com
SaltedEggShiok.com is a comprehensive map that pinpoints all the salted egg creations on our little red dot.
Image credit: www.SaltedEggShiok.com
Out to find the newest and most innovative salted egg dishes in the market, we used the Salted Egg Shiok Map and found our way to corners of Bukit Timah and Pasir Ris to satiate our salted egg cravings. Here are our favourites from all over our Little Red Dot:
1. Salted Egg Prawn Prata @ Springleaf Prata Place
Having created Ultimate Hawkerfest prata specials every year since 2012, Springleaf Prata Place is an innovator when it comes to creating timeless signature pratas. Packed with prawns, salted egg yolk, and mayo in a murtabak-styled goodness, the Salted Egg Prawn Prata ($10.90) is an unexpected burst of flavour you wouldn't expect from a plain ol' prata.
Their murtabak only has two folds, too, so that the prata soaks up the salted egg yolk and delivers a savoury, smooth chew.
I preferred having it with fish curry – the sweetness of the fish went well with the salted egg. If you're not a fish curry person, Springleaf Prata serves up a killer creamy chicken curry, and for those who want something non-spicy, a vegetarian lentil curry.
Address: 396 Upper Bukit Timah Road, Singapore 678048
Opening hours: 8AM-12AM, Daily
Available at all Springleaf Prata outlets islandwide.
2. Salted Egg Gelato with Curry Leaves Infused Potato Crumbs @ Carousel
Better known as one of the best places for buffets in Singapore, Carousel is also a great place to pop by on your mid-afternoon Orchard shopping trip to cool the sweltering heat off. We didn't know what to expect of their Salted Egg Yolk Gelato with Curry Leaves Infused Potato Crumbs ($6.50), but upon the first lick, we were hooked like puppies to a bowl of milk.
Unlike most salted egg dishes that pack a powdery finish, the buttery, slightly sweet ice cream is silky and has a spicy aftertaste that we were unsure of at first – but paired with potato crumbs, there was no denying the delicate balance of the flavour and texture.
Fastest fingers first though, because this is only lasting till the end of December 2017!
Address: 25 Scotts Road, Lobby Level, Royal Plaza on Scotts, Singapore 228220
Ice cream counter opening hours: 12PM-2PM, 6.30PM-9.30PM, Daily
3. Salted egg croissant with raclette and salted egg yolk fries @ Flavour Flings
Located in an unassuming spot next to an HDB kopitiam in Hougang, Flavour Flings looks just like any other slightly hipster diner from the outside. But step inside, and you'll smell the saliva-inducing fragrance of melted Raclette cheese in their air.
RacletteSant $6.90
Don't be fooled by this plain-looking croissant. With a salted egg filling that resembles the texture and colour of Thousand Island salad dressing, it serves its function as a light, yet flavourful sauce that doesn't overpower the pastry's buttery taste.
They'll torch a whole pie-shaped block of Raclette cheese, then scrape the entire sizzling, smoky pile of goodness onto your salted egg-filled, flaky croissant.
We love that the smoky cheese compliments the sweet salted egg yolk that runs like a watery stream the moment your knife breaks the croissant's surface.
Salted Egg Yolk Fries $8.90
While we're familiar with the small tub of salted egg yolk dipping sauce served at most eateries when you purchase "salted egg yolk fries", Flavour Flings is different. Drenched in a generous serving of salted egg yolk sauce, you'll be getting every cent of your money's worth.
Topped with a blanket of salted egg yolk sauce and sweet buttered oat cereal, the Salted Egg Yolk Fries are a sweet-salty yin-yang of crisp fries and velvety salted egg sauce that top your regular cheese fries any day.
Address: Blk 121 Hougang Avenue 1, #01-1348, Singapore 530121
Opening hours: Mon, Wed, Thurs, Fri: 11AM-4PM | Sat and Sun: 5:30PM-9PM (Closed on Tuesdays)
4. Salted Egg Yolk Curry Puff @ Tip Top
Following in line with Springleaf's fusion of salted egg and curry is Tip Top's Salted Egg Curry Puff ($1.70). Their densely-packed curry puff is buttery and its insides are tender and melt in your mouth with each bite.
We usually wish for an oozing overflow of salted egg with snacks like these, but the holding back of the sauce worked to still retain the classic curry puff taste, and every mouthful works as a consistent marriage of the two very different flavours.
Address: Compass One, 1 Sengkang Square, #B1-45, Singapore 545078
Opening hours: 8AM-10PM, Daily
Available at all Tip Top outlets islandwide.
5. Salted Egg Yolk Carrot Cake @ Ah Dong Teh House
A topping of chicken floss topping and chicken luncheon meat add an extra kick to tickle your tastebuds and give some variety to the carrot cake.
Located near one of Punggol's favourite prawning spots, Ah Dong Teh House presents a Western version of the Chinese carrot cake, made better with a hint of salted egg yolk.
Don't worry if you don't see the salted egg yolk – the Salted Egg Yolk Carrot Cake ($8.90) is made by frying the white carrot cake with salted egg yolk sauce until a golden brown, slightly crisp, chewy outer is achieved, so only the outer layers of each piece of carrot cake has a hint of salted egg.
Address: 10 Tebing Lane, #01-03/04, Singapore 828849
Opening hours: Mon and Fri: 11AM-2AM | Sat and Sun: 9AM – 2AM
6. Salted Egg Yolk Salmon and Chips @ Big Fish Small Fish
If you're a salted egg yolk junkie, you'll be in paradise at Big Small Fish. With a free flow of Salted Egg Sauce to drench your fish and chips in and freshly cut USA chips, we won't be surprised if no other fish and chips dish satisfies you the same way again.
We ordered a salmon ($13.90), but you can get a Dory for just $7.90. If you're a student, you'll get a Dory meal at $6.30.
There's a fine line between flaky and dry, and the salmon we ordered was cooked to perfection. The mix with the slightly spicy, velvety salted egg sauce helped with enhancing all the flavours going on. The freshly-cut chips dipped in the salted egg sauce tasted like a level-up version of nachos, made better by swapping the cheese out for salted egg.
Address: 50 Punggol East, #01-K35, Singapore 828826
Opening hours: 12PM-1AM, Daily
7. Salted Egg Menu Exclusive to Two Wings @ Downtown East
Most of us are familiar with their branches at Timbre+ and The Pinnacle, but fried chicken cloud nine has just been brought to Downtown East. Even better, they have an extended menu full of salted egg creations that you won't find at other outlets. Here are some you must try:
Yuan Yang Fish and Chips $11.90
For those who're tired of having the same ol' sauce of either tartar, chilli, or ketchup over your fish and chips, Yuan Yang Fish and Chips are going to change your life. With half the fish topped with chilli crab sauce and the other half slathered with salted egg yolk sauce, you'll have all the variety you'll need in one meal.
While the salted egg yolk side of the fish camouflages itself, don't underestimate what it packs in the taste department. And the chilli crab sauce doesn't disappoint either, you'll find yourself wishing you had a couple of mantous to dip in and pig out.
Boneless Chicken Baked Rice with Salted Egg Yolk $8.90
I was expecting the basics – melted mozzarella atop a bed of plain rice, and finished with a few chicken cutlets dipped in salted egg yolk of the sort, but I was wrong.
At Two Wings, they've somehow managed to level-up the experience of eating baked rice with the injection of salted egg yolk. The melted cheese and salted egg yolk come together to deliver a sweet, creamy, cheesy melt, balanced with the textures of the crispy slices of fried chicken and slightly sweet rice.
At just $8.90, it's a score, especially if you're looking to satisfy those cravings on a budget.
Boneless Chicken on Waffles with Salted Egg Yolk $9.90
This looks like an unconventional combo, but you'll see what we mean when you take a bite of salted egg yolk-drenched chicken, then a bit of the maple syrup-drenched waffle. The smooth batter on the chicken lets it retain much more salted egg sauce, and its thin, crispy outer adds texture to an otherwise tender chew. The sweet waffles provide the perfect contrast to the savoury chicken so you won't walk away with that jelat feeling.
Salted Egg Yolk chicken Wings and Drumlets $8.90
If you have to try just one dish at Two Wings, this is the one. Featuring juicy and tender chicken wings and drumlets fried in a crisp, savoury salted egg yolk batter, you'll be so high up in taste bud heaven that you won't even be counting calories anymore.
If you're a fan of the Korean beer + chicken combo, you'll be glad to know that on top of Salted Egg Yolk Fried Wings And Drumlets ($8.90), Two Wings also has an opening special – an all-day happy hour promotion on alcohol.
Note: Two Wings' Grill menu items and opening happy hour promotion are only available at the Downtown East Outlet.
Address: 1 Pasir Ris Close Downtown East, E!Avenue #02-321-322, Singapore 519599
Opening hours: 11.30AM-9.30PM, Daily
Salted Egg Yolk For Days
Having a tool that maps out new salted egg dishes to try is a Godsend for all of us who can't get enough of Singapore's most loved flavour, but here's an even better piece of news – your love for salted egg yolk can win you a trip to Japan and up to $5,000 worth of Grab vouchers.
SaltedEggShiok.com is holding 2 contests so that the more you satisfy your cravings for salted egg, the higher your chances of winning.
Shiok-O-Meter Grand Lucky Draw Tier 4 prizes
Image credit: www.SaltedEggShiok.com
Here's what could potentially be yours:
Shiok-O-Meter Grand Lucky Draw
Image credit: www.SaltedEggShiok.com
Tier 1: 50 total hashtags to unlock
A 1-Night stay at MBS Orchid Suite and 5 $50 Grab vouchers
Tier 2: 500 total hashtags to unlock
A 3D2N BKK trip for 2 and 30 $50 Grab vouchers
Tier 3: 2,000 hashtags to unlock
A 4D3N trip to Hong Kong for 2 and 60 $50 Grab vouchers
Tier 4: 5,000 hashtags to unlock
A 5D4N trip to Japan for 2 and 100 $50 Grab vouchers
Note: Tier 1 prizes are replaced by Tier 2 prizes once 500 hashtags have been reached, Tier 2 prizes are replaced with Tier 3 prizes once 2000 hashtags are reached, and so on. If you're in for the kill, get your friends and family to start hashtagging so you can quickly unlock even more exciting prizes.
To enter, hashtag #saltedeggshiok in your IG post, and make your profile public.
And if you want to increase your chances at scoring more Grab vouchers, join the "Have Your S.E.Y" contest:
Just Visit any F&B outlet selling salted egg dishes, take a photo of the dish before you eat it, and hashtag either #saltedeggsweet or #saltedeggsavoury. Make sure your IG account is public!
So find your favourite salted egg joint in Singapore, and get hashtagging to score free trips within Singapore and to Asia.
---
This post jointly brought to you by Restaurant Association of Singapore, Singapore Restaurant Month and Knorr.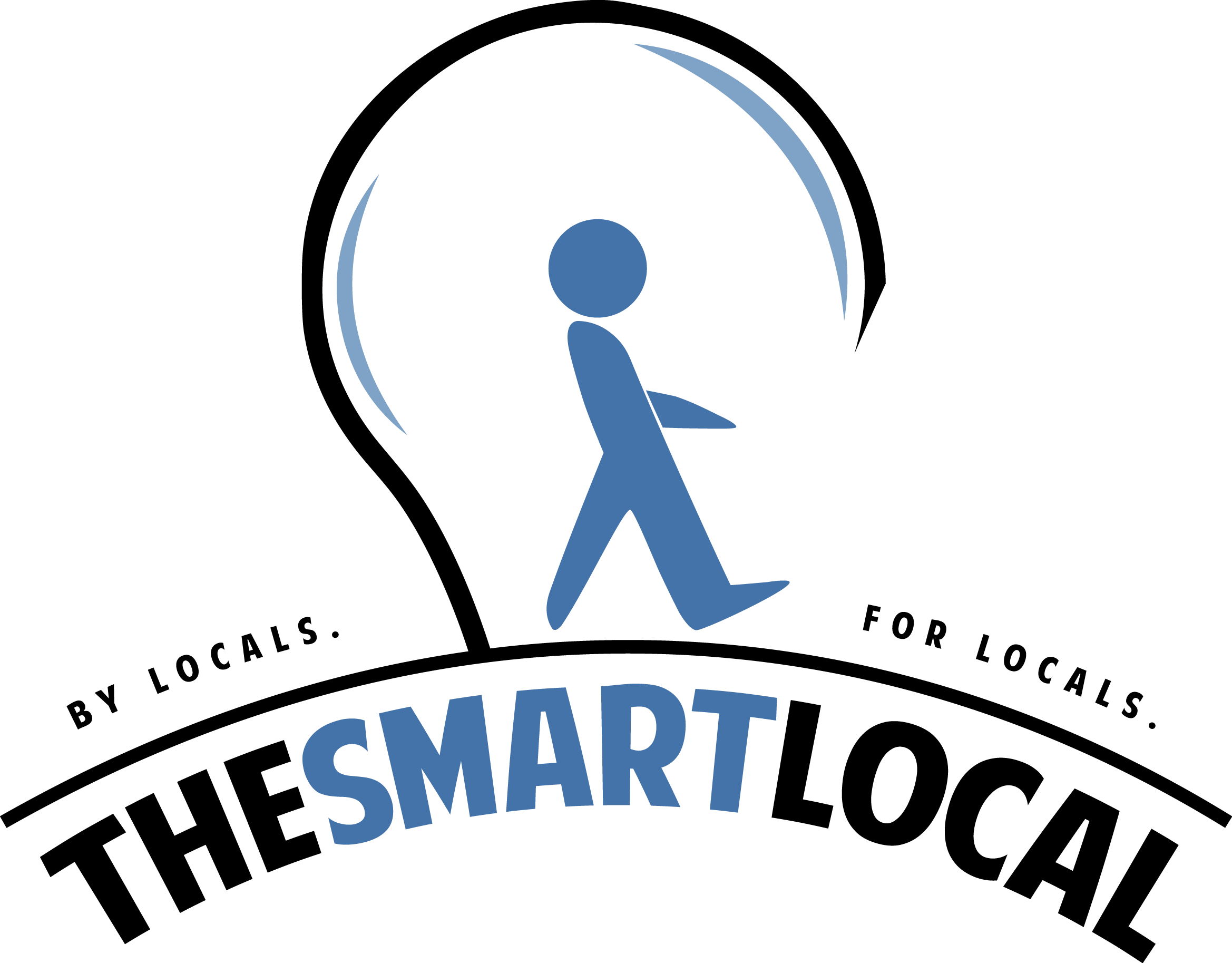 Drop us your email so you won't miss the latest news.