The best golden years ever
Our parents have sacrificed a lot for us, and now that we're full-fledged adults in our own right, we want to give back to them and let them enjoy their golden years. But in order for them to retire peacefully, there are a whole host of considerations involved, from medical bills to where they're going to live.
As we all know, living in Singapore is not cheap, and growing older comes with a whole host of additional expenses and difficulties, especially if illness or injuries occur. Additionally, majority of Singaporeans don't have any concrete plans for retirement, so it's very important to get started before it's too late.
We want the best for our parents, so here are 10 ways you can help your folks have the retirement they've always dreamed of.
1. Have an open conversation about retirement
While talking about retirement with your parents may seem taboo, it's something that you need to do. Discuss where they'll live and what kind of lifestyles they would like to have, which would help you plan and work out what needs to be done.
This conversation will help foster a stronger relationship between you and your folks, and help manage expectations as well as prevent any misunderstandings from arising.
DO: Start talking to your parents. Ask them to speak to a financial adviser representative, or get a retirement plan to help them get on track.
DON'T: No procrastination allowed. The more you put it off, the less time you'll have to start saving and planning for their retirement.
2. Understand their financial situation
Do your folks have lots of money saved up? What about CPF? Do they have outstanding loans or long-term expenses? Do they have enough savings to support themselves once they retire? Help them figure out what needs to be done so that they can enter retirement debt-free. No one wants to be paying off bank loans well into their old age.
DO: Find out where your folks are financially. Talk to them (see #1) and you'll be able to figure out how much support they'll need from you to retire peacefully, as well as what other measures you can take to get their finances in order.
DON'T: Do not try to pay off all their debts, if any, on your own – unless you're rolling in the dough. The point here is to help them figure out a game plan, not shoulder all the responsibility. Help them out if you need to, but don't try to gei kiang and end up in a sticky situation.
3. Find out when your parents plan to retire…
My maternal grandmother is in her early seventies, but she's working part-time to keep active and avoid boredom. That means she's still got a regular income, and doesn't need much support from her children.
DO: Find out when your parents intend to retire, or if they want to carry on working. This will give you a timeline of sorts to grow your money and prepare for their retirement. Be rational and realistic – retirement at 55 sounds wonderful, but do your folks have enough saved up to sustain them for the next 30 years?
DON'T: Don't just assume that your mom is definitely going to keep working, or that your dad will definitely want to retire to a quiet existence of playing chess all day. Find out what they want to do and how you can help them with that.
4. … And what their retirement plans are
Some folks are content to spend their retirements gossiping with friends at the kopitiam. Some would like to spend their golden years caring for their grandchildren. Others have grand plans to travel the world.
Additionally, the government is promoting active ageing and encouraging retirees to participate in community activities. Picking up hobbies and experiencing new things are much encouraged, but may also contribute additional costs to your parents' lifestyle.
DO: Find out the kind of lifestyle they wish to lead. This will naturally influence the amount of money needed, and you can also plan how much you can help them with. It's important to see if the kind of lifestyle they wish to lead is feasible, given both your and their means. You can use online financial calculators to work out exactly how much you need.
DON'T: Similar to #3, don't make assumptions. You may think your mom will help to look after your children, but she might have always dreamed of visiting Africa. Work out the details to avoid any misunderstandings or unhappiness.
5. Make sure their health is covered
Ailments and illnesses are an unfortunate part of growing older. Every time I visit my grandfather, there's always some part of him that is in pain because of his arthritis.
Health problems arise with age, and health insurance is very important – make sure your folks are covered!
It would also make good sense to invest in a long-term care plan. In the event of disability or serious illness, long-term care is something that adds up. Hiring helpers, having home visits by doctors, and nursing home stays can all cost a pretty penny.
DO: Find out what insurance coverage they have now and if anything else should be added on. With government schemes like MediShield Life and ElderShield, most illnesses are covered, though you can purchase additional plans for more comprehensive coverage, such as Aviva's MyCare and MyCare Plus.
DON'T: Avoid buying insurance for the sake of it. Your parents' current coverage may be more than sufficient. Insurance premiums get higher the older you start on a plan, so speak to a financial advisor to find out the best course of action for your parents.
6. Ensure the house can be adapted for their senior years
If your parents are living in a landed property or a house with stairs, it might be time to consider moving to an apartment or a one-storey house as your folks get older. It's also good to check if your existing house can be modified to be more elder-friendly, such as installing handrails in the toilet or having wide enough walkways to accommodate wheelchairs, when the need arises.
While it seems like an excessive thing to do, it will definitely help them in their day-to-day activities as they get older.
DO: Examine the house and identify any areas that might be inconvenient or unsafe for older folks, like steps, sharp edges, or slippery tiles. Take note of what changes can be made to improve your parents' safety.
DON'T: Don't spend money on a massive overhaul if you don't really need to – save it for a rainy day.
7. Figure out what kind of insurance payout works best for them
Do your parents want to receive a lump sum to manage by themselves? Or would they rather get a monthly income? This influences the kind of insurance policies you may want to recommend them, and again this depends on the kind of lifestyle they wish to lead.
The amount of time you have till their retirement will also influence the kind of insurance policies you'll want to get. If you're looking at a short time horizon, getting plans that offer your capital amount along with a payout is the best option. Some plans like Aviva's My Retirement guarantee your capital* as well as payouts, and gives you flexibility to decide on the kind of payouts you want.
DO: Find out what kind of payout works best for your folks. What kind of spenders are they? If you know they're the more impulsive sort, advise them on a policy that pays them in installments. If they're savvy spenders, a lump sum may be more ideal.
DON'T: When getting insurance, it's worth being upfront and paying a higher premium to ensure that your folks will get the right coverage in the event something unfortunate occurs.
*100% Capital Guaranteed refers to the total guaranteed benefits payable (that comprises of the Annual Guaranteed Cash Benefits and the guaranteed lump sum amount upon policy maturity) This means upon policy maturity, you would have received at least 100% of the total premiums paid over the premium term. Actual guaranteed returns and projected total returns will vary according to the selected premium term and policy term.
8. Review beneficiary information
When a friend's grandmother passed on, she didn't nominate anyone to receive what was in her CPF. That resulted in a long and arduous process involving a lot of red tape in order for the family to receive the money.
Make sure your parents have wills drawn up and that they review their wills regularly. As unlikely as it may be, you don't want to end up with Chinese drama-esque family squabble over who inherits what.
DO: Speak to a lawyer and find out what needs to be done to ensure everything's all hunky-dory. For example, your will has no bearing on your CPF nominations, so ensure your parents have everything in order. You also need to ensure your folks nominate a beneficiary for their life policies.

DON'T: This is not an opportunity to try and wrangle the largest slice of inheritance pie. We are not living in a Channel 8 drama. Don't make a nomination without first understanding what the different types are and which one would best suit your circumstances.
9. Work out the little details
Many people have this vague idea of what they need for their retirement, but they don't actually think through all the expenses that may arise, and how much their lifestyle actually costs. With active ageing being encouraged, the likelihood of extra expenses occurring is significantly higher, as seniors get involved in different activities and participate in new hobbies.
After crunching all these numbers, you'll have a better idea of whether or not your parents have enough saved up to support themselves after retirement, and how much financial support they might need from you.
DO: Sit down with your parents and examine all their bills and expenditures. How much would they need for monthly household expenses? Factor in other costs, such as travel and medical, to see if they've got a big enough nest egg on hand. You can use services like Aviva's Retirement 101 portal to help you work out the nitty-gritty details.
DON'T: When calculating expenses, don't wave off possible factors that could turn into additional costs. Things like inflation and illness can waylay even the most detailed budgeting. A $3 plate of chicken rice today might cost $10 in 20 years, and as the cost of living goes up, what you have now might not be able to sustain you in the future.
10. Have contingency plans in place
Life is unpredictable and short, and you should have a plan in place for your family in the event anything happens to you. Most insurance plans will cover your children, but possibly not your parents. Make sure they're taken care of as well, especially if they're dependent on you.
DO: Speak to your siblings to figure out who the primary caretaker for your parents will be, as well as how you'll split the costs. It's important to keep everyone in the loop, so that if you can't support your parents, your siblings can help you out. If you're an only child, it's even more important that you manage your money carefully in order to not end up sandwiched between all your responsibilities.

DON'T: Please don't shoulder all the burden of taking care of your parents. Seek financial aid if need be, and if you have relatives who can help you, all the better! A problem shared is a problem halved. There are also grants and schemes in place to help you out, so never fear.
Better late than never!
Even if your folks are still not ready to retire, it's never too late to start! Speak to a financial planner to find out what steps you can take to ensure your parents have a comfortable retirement, and find out more about how Aviva can help your parents plan for their retirement here.
Above all, give your parents your love and support. Those are the secret ingredients to not just a happy retirement, but a happy life no matter how old you are.
---
This post was brought to you by Aviva.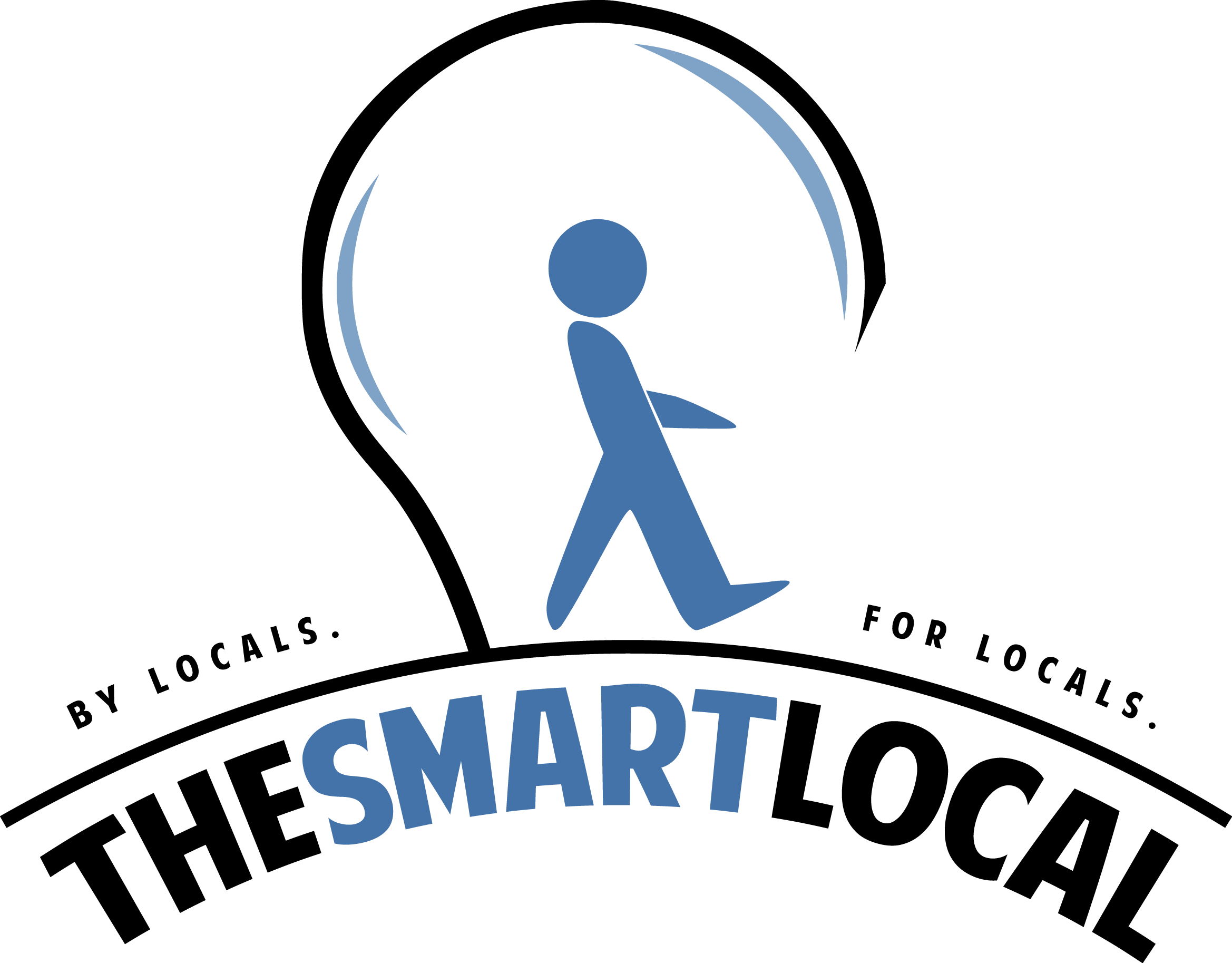 Drop us your email so you won't miss the latest news.