New Food Places To Explore In August
It really has been a hot July, hasn't it? If you're longing to beat the heat and get indoors, we've got just the places for you to wipe your foreheads and fill your tummies. This month's compilation of all the newest cafes and restaurants is about as cosmopolitan as you can get – from Aussie burgers to Hong Kong noodles and Japanese matcha shakes, we've got you covered.
If you've missed last month's edition, click here to check it out!
New Cafes
1. Watanabe Coffee
This humble coffee house studies Japanese-Western fusion dishes with a major in matcha. With innovative dishes like Matcha Latte, Matcha Shake and their signature Matcha and Ogura Shibuya Toast, every green tea lover will want to drop by for a taste of something new. Its sister outlet, the Wa- Cafe, is open at Chinatown Point.
Address: 350 Orchard Road Shaw Centre, Swiss Cottage Estate, Singapore 238868
Opening hours: 11am – 10pm daily
2. Curious Palette

Looking good. Source
Prinsep Street's newest darling has all-day breakfast and some of the best coffee in the Dhoby Ghaut area. Be sure to try their Flat White, a smooth and delectable cup of coffee. They've got the food department covered too, with Berry Ricotta Hotcakes, Buttermilk Waffles, and Truffle Risotto. If that's not an impressive all-day breakfast menu, I don't know what is. Their food is also ridiculously Instagram-worthy.
Address: 64 Prinsep St, Singapore 188667
Opening hours: 12pm-9pm daily
Tel: 6238 1068
3. Bibing
Bingsu is the new bubble tea. This Korean dessert is invading our shores and giving all Singaporeans a new-found craving. Bibing, an amalgamation of popular Korean dishes bingsu and bibimbap, specialises in bingsu and has a rather unique signature dish – the Bibim Bingsu which is a bingsu with Oreos and crushed fruits, plated to look like a bowl of bibimbap.
Address: 50 Smith St, S058958
Opening hours: Tue-Thur 12pm-10pm, Fri 12pm-11pm, Sat-Sun 10am-10pm. Closed Mondays.
4. Tuk Tuk Cha
If you've been to Thailand, you'll be familiar with the three-wheeled motorcycles known as tuk-tuks. This cafe at Suntec boasts Thai-style teas and coffees and snack-sized bites, like their signature Golden Toast. We'll be looking out for their Thai Milk Tea, which can be topped with pearls, aloe vera and jellies.
Address: #02-605A Suntec City Tower 3, 3 Temasek Boulevard, S038983
Opening hours: 10am-9am daily.
Tel: 8799 8722
5. Hungry Kraken
If you like waffles and burgers, why not put them together? That's what the folks at Hungry Kraken did with their Waffurger. Thick and fluffy buttermilk waffles take the place of the usual buns, sandwiching a crispy fried chicken patty with tasty homemade sauces.
If you're heading there, make sure to try their Waffurger and get some Kraken Wings on the side for a complete meal. What's more, with an outlandish name like Hungry Kraken, it's not going to be a place you'll forget about soon.
Address: Burlington Square, 175 Bencoolen Street, #01 – 49, Singapore 19649
Opening hours: Monday – Saturday: 11am – 7pm
6. Wimi Ice Cream
The newest arrival in Clementi, coconut ice cream parlor Wimi Ice Cream is a unique cafe with a unique taste. Its specialty is traditional coconut ice cream in a coconut husk with a small cup of coconut juice – perfect for cooling off on a warm day. You can also customise your toppings and choose from sweet corn, chendol, mango and red ruby.
Address: Clementi Avenue 3, #01-13, Singapore 129905
Opening hours: 11am-10pm daily
7. CoolPlay Soft Serve

The coolest stache in town. Source
The latest Taiwanese dessert to hit our shores, we have to say it's come at a good time – under the hot and humid July sunshine. Every week, they change their menu to serve 4 different flavours – that's sure to keep their customers coming back. Is this the start of the next craze? More importantly, are we going to start seeing moustaches on other desserts?
Address: Blk 85B, Lorong 4 Toa Payoh, 01-332B
Opening hours: 11am – 9pm (Mon-Sun)
8. Park Bench Deli
Sandwiches with swagger – that's how they put it. This new deli on Telok Ayer street will make sure that office workers never go hungry again. They sling breakfast, sides, and sandwiches, but the highlight would be the Philly Cheese Steak sandwich hands down. It's also one of the most photogenic places to dine at, with an open concept kitchen and a terrarium on the way!
Address: 179 Telok Ayer St
Opening hours: Mondays – Fridays 9am – 3pm
9. By The Fire
Joo Chiat is, without question, one of the best places in all of Singapore to find new and exciting cafes. By The Fire is one such upcoming cafe. Their signature is the Scotch Egg – not your usual soft-boiled, but soft runny eggs nestled in a breaded meat blanket. Other items on their menu include Hangar Steak, Pork Jowl and Keystone Seaweed Pasta.
Address: 125 East Coast Road, S428810
Opening hours: 12.30pm-3pm, 6-10pm (weekdays), 12pm-10pm (weekends)
10. L'Eclair by Sarah Michelle
This newly-opened patisserie makes some of the most Instagram-worthy food. Their pastries are gorgeously filled with a variety of mouth-watering fillings, including Vanilla and Caramelised Pecan and Salted Caramel. After that, how about warming your soul with a hot cup of tea from French brand Betjeman and Barton?
Address: #01-28 Singapore Shopping Centre, 190 Clemenceau Avenue, S239924.
Opening hours: Open daily except Mondays. Tuesdays-Fridays: 11am-8pm. Sat: 11am-9pm. Sun: 11am-6pm.
New Restaurants
11. Lepark
A play on lepak, the Malay word for 'relax', Lepark is just that – a great place to relax and chill. Hiding itself on the top floor of People Park's Complex, it serves a range of tapas, craft beers, and comfort food. Their Signature Platter boasts lobster in sambal butter, salted egg yolk soft shell crab, truffle fries, and peri peri chicken. We think that'll go down well with some very special Soft Serve Milo, which is one of the most unique desserts we've seen in a long time.
Address: 1 Park Road, #06-00 People's Park Complex, Singapore 059108
Opening hours: Weekdays: 4pm-10pm. Weekends: 11am-11pm.
Tel: 9658 9938
12. Luxe Sydney
How about an Australian lunch experience? Luxe Sydney recently opened its first overseas branch in Keong Saik Road. The food is Australian with clear Asian influences and the coffee and wine refreshing – perfect for a leisurely two-hour meeting. We've heard good things about their Luxe Hanger Steak burger, Merryberry Ricotta Hotcakes, and Fennel Sausage Roll – be sure to try at least one of those with wine and dessert.
Address: #01-04, 1 Keong Saik Rd, Singapore 089109
Opening hours: Tue-Fri: 12pm-12am. Sat: 9am-12am. Sun: 9am-4pm.
Tel: 6221 5615
13. Old Boys Gallery
When old boys get together, they love a hearty meal of burgers, chips, pasta, and of course, beer. This bistro-bar has over 30 brands of craft beers from all around the world. You'll have to try their signature Manster Burger, which comes with a beef patty, a sunny side up, bacon, cheese and caramelised onions.
Address: 67 Kampong Bahru Road, S169371
Opening hours: Open daily except Sundays, 11.30am – 11.30pm. Last orders: 9.45 pm (Food), 10.45pm (Drinks).
14. Mak's Noodle
One of the most popular wonton noodle chains in Hong Kong, Mak's Noodle, has made its way to our shores. Their signature springy wanton noodles are accompanied by the tender and satisfying shrimp dumplings – probably the best thing about the dish. Note that their servings are smaller, as wanton is generally a side dish and not a main course in Hong Kong.
Address: 176 Orchard Road #01-63/64 The Centrepoint Singapore 238843
Opening hours: 11am – 10pm daily
Tel: +65 6235 5778
15. La Ventana
There's a distinct taste of Catalonia in this one. Chef Carles Gaig, who earned a Michelin Star at his Restaurant Gaig in Barcelona, brings Catalan cuisine, rich in seafood and fresh meats, to our shores. Other classics include the Carabinero Paella, which is cooked with carnaroli rice, tiger prawns and calamari.
Address: #01-01 16A Dempsey Road, S247695
Opening hours: 12pm-3pm, 6pm-11pm. Closed Mondays. Last orders 30 minutes before closing.
16. Open Farm Community
One of the most unique restaurants in Singapore today, Open Farm Community features an urban farmland hidden behind a 60-seater restaurant where herbs like basil are freshly used. It's a daring new concept and one that no one in land-scarce Singapore would've seen coming. Their expertise is in modern European food, such as charred lamb rump, roasted mangalica pork belly, and lemon tart with basil ice cream.
Address: 130E Minden Road, S248819
Opening hours: Weekdays: 12pm-3pm, 6pm-10pm. Weekends: 11am-10pm. Last orders 30 minutes before closing.
17. Wafuken
For Japanese ricebowls in the city, this newly-opened Japanese stall at the Asia Square food court offers a tantalising proposition – food that is great for both your taste buds and body. Their Salmon Don is tender, juicy, and comes with a creamily soft egg that's sure to melt in your mouth. Those feeling indulgent can try their Truffle Wagyu Don – a premium rice bowl for any meal. Some may call it hawker food, but it's darn good hawker food at that.
Address: 12 Marina View, #02-05 Asia Square Tower 2, Singapore 018961
Opening hours: 11am-8pm weekdays, closed weekends
18. CreatureS
Savour comfort on a plate – that's promised at the chic CreatureS, an up-and-coming restaurant in Jalan Besar. The interior is tastefully designed to make diners feel like they're eating under a pristine tree canopy, while the Asian-influenced Western food has been very well-received. Their desserts have been said to sell out quickly, so you'll want to pop in early. Dishes you must try are their Seafood Risotto, Prawn Ravioli, and the CreatureS Chocolate Cake.
Address: 120 Desker Road, Singapore 209639
Opening hours: Monday–Thursday: 10.30 am – 10.30 pm. Friday: 10.30 am – 11.30 pm. Saturday: 9.30 am – 11.30 pm. Sunday: 9.30 am – 10.30 pm. Closed Tuesdays.
19. The Usual Place
The serene Chinese Gardens now has a new attraction – The Usual Place. Catching on to the salted egg craze, one of the recommended items on their menu is the Salted Egg Prawn Pasta – along with their Usual Wings. Another great food option for those living in the west.
Address: Blk 346 Jurong East St. 31, #01-73, Singapore 600346
Opening hours: Tuesdays – Sundays: 11am – 8pm. Closed Mondays.
Tel: 6425 1517
20. Eat @ 7, ENBU

This new Japanese restaurant boasts the honour of being the only restaurant in Singapore to make use of the traditional art of warayaki – straw-roasted cooking. Even if you aren't sold on grilled meats, you should try the oysters and sashimi teppanyaki. Read more about our experience here.
Address: 3 Temasek Boulevard Suntec City Mall #03-307 Singapore 038983
Opening Hours: 11AM -11PM daily
Tel: 6268 8043
As Hungry As A Hippo!
With such a diverse mix of cuisines covering all bases, there's no such thing as being indifferent for dinner! Time to pick up that sense of adventure and try some of these cafes and restaurants for yourself. You'll never know when you might find your new favourite hangout.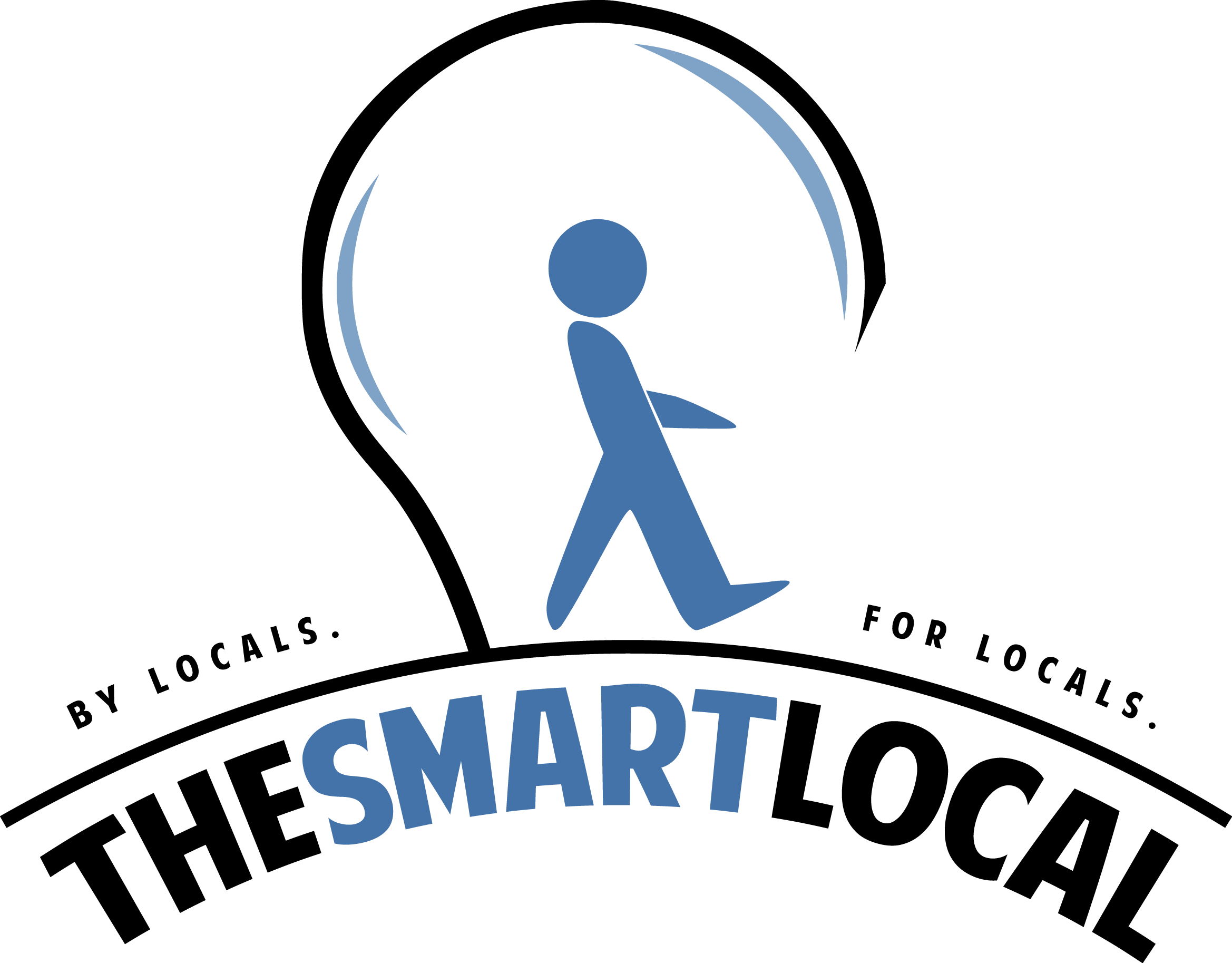 Drop us your email so you won't miss the latest news.