Places Open 24 Hours
There's a time and place for everything. But not for everyone. There are some among us who feel like time travellers – those who tend to find themselves at weird places at weird times, like inexplicably being at Geylang at 7 a.m., or at Punggol at 4.a.m. For these people. if we're lucky, you'll find a 24-hour coffeeshop to lim kopi. Nothing else is open!
But that's not true. We've rounded up the best 24-hour places in Singapore for your perusal. From makan spots to LAN gaming to even a luxurious spa, you'll find something to enjoy at any time of the day!
1. Snack on delicious dim sum
2016 Update: Tim Ho Wan @ The Aperia is no longer 24 hours, It operates from 9am to 3am. However, the cold storage here, is still 24 hours!
Famed 1-Star Michelin Hong Kong dim sum restaurant Tim Ho Wan opened its first 24-hour outlet in Singapore in September 2014. It's located at The Aperia, near Lavender. Besides their regular menu, they also have breakfast (6am-10am) and supper (10pm-6am) menus. Its offerings include Beef Brisket and Tendon noodles, Big 4 Heavenly Congee, and, of course, dim sum.
There's also a 24-hour Cold Storage in the same building, so you can get your groceries done after your supper. For more information, read our review of Tim Ho Wan Aperia here.
Address: Lavender Aperia, 12 Kallang Avenue #01-01/02/03 Singapore 339511
2. Hit the gym!
Because nobody likes crowded gyms right? Anytime Fitness is a 24 hour gym franchise with 19 outlets across the island. With outlets at Jurong West, Woodlands, Tanjong Pagar, Ang Mo Kio, and Tampines, there's almost certainly an Anytime Fitness outlet 30 minutes from wherever you stay.
You can sign up for monthly memberships which will let you enter Anytime Fitness gyms all over the world, or you can pay the $30 entry fee if you don't want the commitment. Find out more about Anytime Fitness and their locations here.


Source
Most gyms are easily accessible… unless you happen to stay on Pulau Ubin.
3. Futsal at Kallang

Where you need to go for soccer at 2 a.m. Source
Getting itchy feet and want a meetup with your football kakis but everyone seems to always have clashing appointments? Fittingly located near the Sports Hub, the Cage is one of the few places you can get a kickabout at an odd hour – if you can muster the human resources needed.
The indoor soccer arena also boasts indoor cricket, birthday gigs, and corporate functions. If you need to kick a ball with some pals at a strange hour and don't want angry neighbours banging on your door, you might want to consider the Cage.
Address: 28 Jalan Benaan Kapal, 399635
4. Enjoy delicious Thai food at Nana Thai
We've featured Nana Thai in our list of 18 Restaurants under 15 Dollars in March last year, and Nana Thai is still going strong. It's affordable and simple, but really makes you feel like you're in Thailand – you know it's legit when Thais gather here to eat some delicious homely food.
We've heard good things about their Thai Milk Tea (just $1.50!), Tom Yum Seafood Soup, and Grilled Pork. If you're having a Thai craving at 3 a.m., now you know where to go. The food is comfortingly good and surprisingly affordable.
Address: 5001 Beach Road, Golden Mile Complex #01-51/52
Tel: 6297 8498
5. Indulge in some Bak Kut Teh

That's a lot of 3s… Source
There are several Bak Kut Teh shops in Balestier, but there's only one that opens 24 hours a day – 333 Bak Kut Teh. It's not as crowded as the popular Founder's Bak Kut Teh, and as such, boasts a much shorter waiting time. The pork ribs are tender and soft to the bite, and the soup is so good I finished every drop. A great place to have a hot supper with a small group of friends.
Address: 333 Balestier Rd, Singapore 329765
6. Visit the magical land of… Mustafa Shopping Centre!
Everyone's favourite one-stop shopping spot, Mustafa Shopping Centre is the first thing Singaporeans will say when you ask them 'what's in Little India?' If you haven't heard of Mustafa, you've been missing out. You can buy EVERYTHING here. If toothbrushes are too mainstream, you can get fruits, shoes, makeup, branded goods, television sets, foreign currencies, mobile phones, and even gold here.
A word of caution: I've heard that while the shopping centre has everything, the toilets are usually all out of toilet paper. So be sure to get some and pay for it before doing your business.
Address: 145 Syed Alwi Road, Singapore 207704
7. Late night LAN gaming
This LAN gaming centre is conveniently located near Bugis and Little India. The chairs are so comfy, I've seen many people inadvertently doze off in the middle of their games. It's one of the cleanest and safest environments I've seen for a LAN shop, and the prices are among the lowest in the area too, with rates starting at $2/hour. Khakabo also hosts gaming competitions from time to time.
Address: 175 Bencoolen Street, #01-58 Burlington Square
8. Go prawning
With two outlets on milky Tebing Lane and Jalan Ahmad Ibrahim, this is the one-stop shop for budding prawn fishermen. It's a great bonding activity for family and couples alike. When you're done casting your rod, you can settle into a chair and have some cold beer with your freshly barbecued prawns. If you enjoy panoramic views, the Punggol Promenade outlet provides an impressive view of the Punggol-Serangoon Reservoir.
Addresses: 6 Tebing Lane #01-04 Singapore 828835 | 241 Jalan Ahmad Ibrahim, The Village, Singapore 629143
9. Shop till you drop at 24-Hour supermarkets
Times have changed. With many people no longer working strict 9-5 schedules, it's becoming common to see 24-hour supermarkets catering to those who want to do their shopping during off-peak periods, so to speak. Today, there are over 70 24-hour supermarkets islandwide, with major supermarket brands like NTUC, Cold Storage, and Giant getting in on the game.
There's a two-storey NTUC near my place, at Kangkar Mall, and it's incredibly convenient for 1 a.m. grocery runs. Check through the list to see if there's a 24-hour supermarket near you!
You can find a list of 24 hour supermarkets here.
10. Take a boat trip out… to Pulau Ubin!
Few locals know that the ferries to Ubin run 24 hours a day. It will run as long as there are enough people, or you can pay the 'cover charge' to charter the whole bumboat if you aren't willing to wait. Why would anyone go Ubin at 2 a.m., you may ask? Well, you could go there for a quick escape from nature, to go stargazing or fishing. And if you need more suggestions, the bumboat uncles might have a better answer – but that's for another article. If you plan on travelling to Ubin outside of the usual timings, we'd advise you to call +65 9093 2902 beforehand just to be sure there's a boat operator that will take you across.
Note: Be sure to go to Changi Point Ferry Terminal (in Changi Village) and NOT Changi Ferry Terminal! The latter takes you to Desaru, Malaysia.
Address: Changi Point Ferry Terminal, 51 Lorong Bekukong 499172
11. Reward yourself at a luxurious spa

You're not reading this wrongly – there actually is a 24/7 spa in Singapore. g.Spa boasts an all-day breakfast menu, giant water rooms, a wide variety of massages, body scrubs, Wi-Fi, movies, a gym – in short, it's a very well-equipped spa, and you get complete access to all of these for 24 hours with any purchase of a massage or package.


We visited g.Spa last month and found it an incredible experience – we couldn't believe we hadn't heard of it before. As my colleague Cheryl put it, g.Spa is like "taking a recuperation vacation without actually having to go overseas" – and I couldn't have put it any better myself. If you need a break from the daily hustle, g.Spa is just the place to check yourself in, switch off your phone, and relax.
You can book now and enjoy $10 off your main treatments when you show them a screenshot of this article.
Address: 102 Guillemard Road #02-02 Singapore 399719
Tel: +65 6280 8988
Website: http://www.gspa.com.sg
Working around the clock ain't easy..
Singaporeans are infamous for working and studying just a little too much. The next time you can't fall asleep, pamper yourself at one of these places. A spa at 3 am sounds like an amazing way to relax after a long day at work, and catching up with friends over a game of futsal sounds pretty good too!
But we should remember – it's not easy to run a 24-hour business. Schedules need to be met, and customers need to be served. The people working night shifts don't have it easy either. To all the everyday men and women in Singapore working at 24-hour places, we salute you for your humble dedication to providing good food and services at unearthly hours for us Singaporeans.
If we missed any of your favourite 24-hour places, let us know below!
---
This post was brought to you by g.Spa.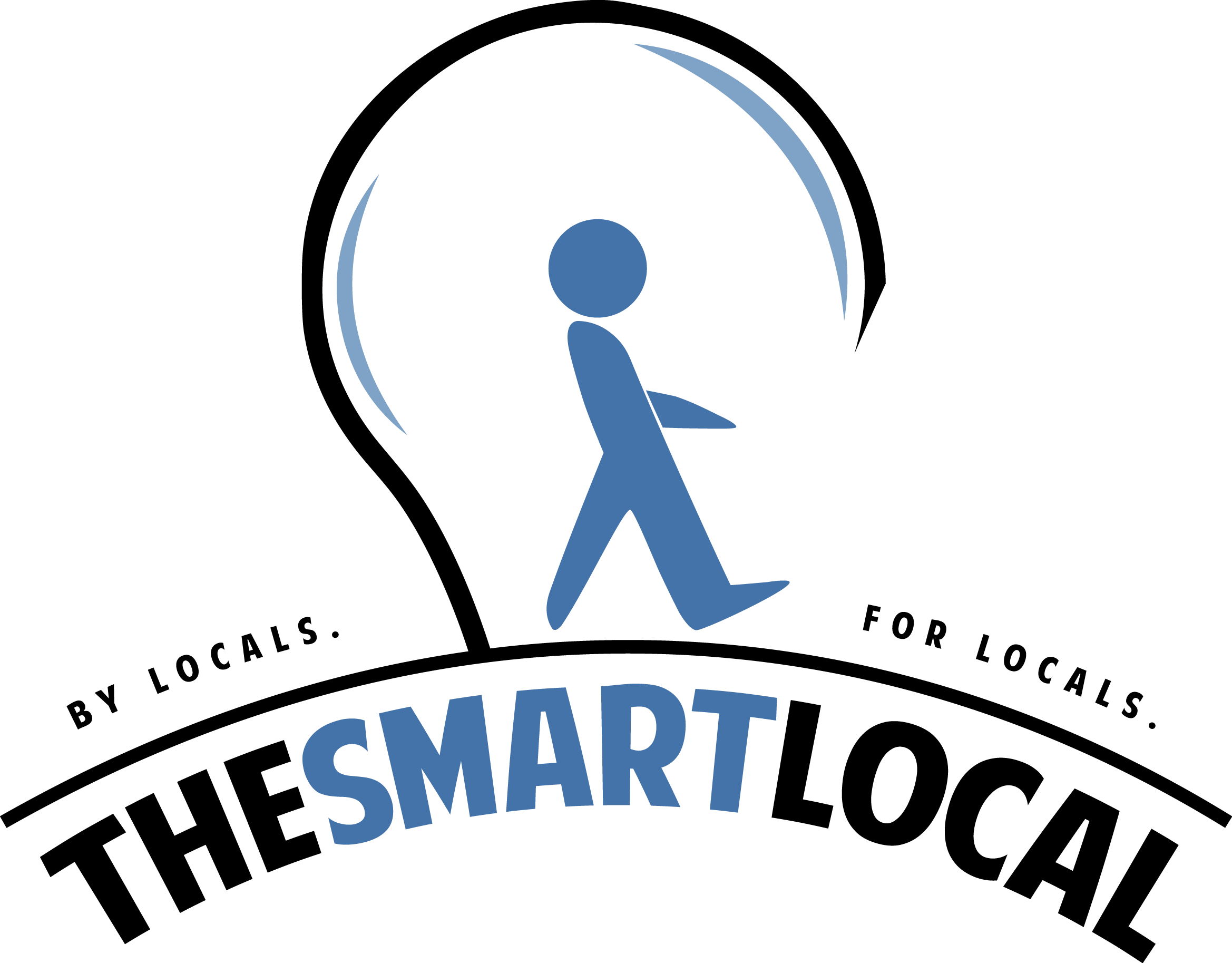 Drop us your email so you won't miss the latest news.