Preschool education in Singapore
A quality early childhood education programme is important – it gives children a running start to their primary school education while their peers are starting to walk. Because of this, parents are increasingly spending more time doing research into the best options! With some preschools costing more than one semester in polytechnic, investing more time into making sure your children are getting the best early childhood education possible has never been more important.
Learning Vision is one of Singapore's leading providers of high quality preschool services with a long standing history of over 2 decades and over 20 facilities island-wide. To find out what makes a good preschool, we visited their centre at Vista Point. These are 10 things we found out.
1. There must be a respectable teacher-child ratio
At Learning Vision, the teacher to children ratios are kept lower than what is required from the Early Childhood Development Agency. Here, 1 teacher is attached to 3 infants, 6 toddlers, or up to 18 children in Kindergarten. The number grows as the age group advances to allow the children gradual socialisation with their peers.
Good teacher-student ratios allow more effective small group teaching and supervision, ensuring that the children get all the attention and support they need for optimal learning and development.
2. The children are trusted to help craft the syllabus
One way to keep children interested in learning is by giving them input into what they'll be learning for the semester. Learning Vision's curriculum consists of 4 terms. During each term, the teachers will choose a theme such as "Community Action" or "Friendships" according to the interests of the children.
They will then plan a well-rounded scope of activities according to a learning framework such as art projects, outdoor excursions, music and gym sessions to ensure that children develop holistically.
3. Pick schools with a strong track record
Another thing to look out for when picking a preschool is how recognised it is among early childhood circles. Learning Vision has over 2 decades of excellence in early childhood education, garnering various milestones and accolades for being Singapore's leading provider of high quality preschool services.
These are a few of their noteworthy achievements:
2000 & 2003 – People Developer Award
Learning Vision is the only Early Education organisation to be consecutively conferred the prestigious People Developer Standard awards in 2000 & 2003 from SPRING Singapore.
2008 – People Developer and Singapore Quality Class Award
Learning Vision also won the People Developer and Singapore Quality Class Awards from SPRING Singapore in 2008, surpassing industry standards.
2011 – Outstanding Teacher Award, conferred by WDA and MCYS
To honour the commitment and salute the work of early childhood professionals, the Ministry of Community Development, Youth and Sports (MCYS) conferred this award to practitioners for their outstanding contributions in providing quality care and education opportunities for young children, and in making a positive difference in their lives.
4. Learning environments are kept stimulating yet safe
The classrooms have an open floor plan with low shelves, tables and chairs and a visible bathroom section that ensure children are always within view of the teachers. Having recently completed renovation works, the area at Learning Vision@Vista Point is clean and spacious. Cubby-hole shelves with insulated sharp areas serve as partitions for the different classes, play and learning areas.
These delineated spaces such as their "Home Area", furnished with tables, pretend toys and dress-up items help children learn how to navigate their environment.
Additionally, the walls and surroundings are decorated with the children's artwork, allowing them to express their creativity and think out of the box. Fun and visually appealing educational materials adorn the walls of the preschool so that children are constantly learning on the go.
5. Parents are kept in the loop with the latest technology
Collaborative learning is of the utmost importance, especially during the early years of a child. Children learn better when parents are involved in their development. Hence, activities and events are planned with this in mind. Parents are invited to the centre to involve them in their children's learning journey such as festive celebrations, project work and excursions.
Additionally, parents at Learning Vision are also able to get instant updates via their Little Lives app which allows them to view pictures of their children in the centre. Parents also receive regular email updates on their children's learning progress.
6. Learning is not confined to the classroom
Learning outside the classroom makes learning more relevant and engaging. With the convenient location of Learning Vision@Vista Point, the teachers are able to plan outdoor learning trails covering different learning domains, such as picking up dry leaves to create art pieces.
7. The teachers have gone through rigorous training
The teachers at Learning Vision are highly qualified and are required to undergo both mandatory internal and external training. This ensures that all the educators are equipped with the appropriate knowledge and skills to play a nurturing role in the learning and development of the children, enabling the planning of curricular activities in line with Learning Vision's core values.
8. They're recognised by major organisations
The Learning Vision team is so highly regarded that they were invited to give a talk at Google Singapore on the topic Literacy@Home. The principal of Learning Vision @ Raffles Place, Audrey Tan, gave advice on practical habits young parents can pick up to improve their kids' literacy.
Principals at Learning Vision centres are highly regarded within the early childhood education circles, and provide leadership and care for their children. Ng Boon Leng, the principal of Learning Vision @ Vista Point, has over 12 years of education in childhood education and is there daily to ensure that lessons are held to the high standards expected of all Learning Vision centres.
9. Regular excursions prepare the children for Primary School life
LV's curriculum is grounded in the best international early childhood practices, helping to empower children to become critical thinkers and creative learners, confident and ready for school, and inspired with the passion for lifelong learning. Teachers constantly update the curriculum according to MOE's initiatives.
Our kids promoted acts of kindness by organising food fairs, loving the elder-lies and raising money for families in need! We wonder whose smile was larger, the children's or the receiver's! What a special term this was for our young preschoolers at LV@Novena!

Posted by Learning Vision on Tuesday, July 12, 2016
Using an integrated approach, children learn through experience, exploration and inquiry-based learning. Regular excursions to primary schools are held and art projects organized in order to better prepare children for primary school.
10. It's highly accessible
Learning Vision @ Vista Point is located on the second floor of Vista Point, Woodlands Avenue 4, a 5-10 minute distance away from Woodlands MRT. Location's super important as it minimises traveling time, allowing you to pick up your children easily after a long day at work.
Here's how to get to Learning Vision @ Vista Point:
1. Alight at Woodlands Station and walk towards Woodlands Regional Interchange.
2. Board bus 900 and alight at Blk 532, Woodlands Avenue 4 (46969) OR Opp Blk 550, Woodlands Ave 4 (46659).
3. Vista Point will be about 100m walk away from either bus stop. Enter, take the escalator to the second floor, turn to your right, walk all the way down and you'll see this huge sign leading you to the centre!
And we're here!
Learning Vision – making learning a joyful experience
Learning Vision is the preschool of choice for many parents for its highly qualified, experienced teachers and a great track record in early education. At Learning Vision, your child's development is always prioritised.
They take in Infants (2 to 17 months) all the way to Kindergarten students (5-6 years).The outlet at Vista Point is 1 out of the 22 outlets islandwide and is ideal for families in the North with a fuss free pickup and drop-off facility.
Interested parents can RSVP at www.learningvisionregistration.com for a personal tour with your child to experience what they have to offer.
Address: Blk 548 Woodlands Drive 44, #02-20, Vista Point, Singapore 730548
Operating Hours: 7am – 7pm (Mon- Fri), 7am – 2pm (Sat)
Contact: +65 6781 0888
Website: http://www.learningvision.com
---
This post was brought to you by Learning Vision.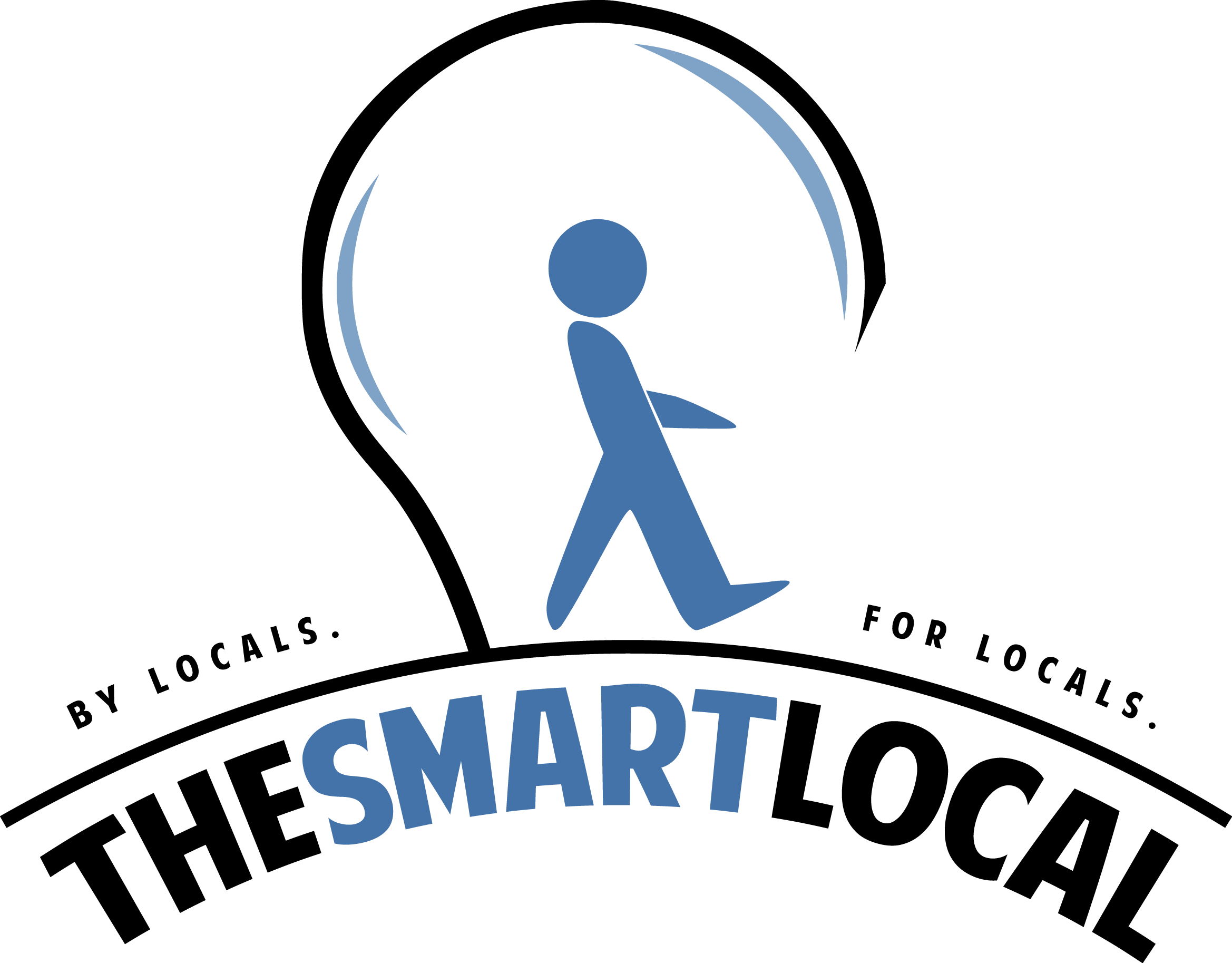 Drop us your email so you won't miss the latest news.