Quirky classes at PoMo
A wise man once said happiness comes from "buying experiences, not things". He couldn't have said it better – and if you believe firmly in that mantra, PoMo will be your answer.
And if you thought LAN gaming, be prepared to be proven wrong. The revamped cousin of Plaza Singapura's got lots of lifestyle activities for you to take part in. From being suspended in mid-air in a rope yoga class to learning the basics of special effects makeup, here's what PoMo's got in store for you:
1. Get suspended Spiderman-style at a rope yoga class
Yoga's something that every aspiring hipster perpetually wants to check off their bucket list. And you've got the chance to do it here at Deeksha Yoga – choose from the popular rope yoga and hot yoga classes, or the intense HIIT extreme yoga course.
When we were there we saw an iyengar yoga class. The hallmark of iyengar yoga is its use of props and focus on proper body alignment, so students were taken through poses involving the use of blocks and ropes.
True to the emphasis placed on body alignment, the teacher also had everyone gather around a student for a live demonstration each time he taught a new pose. He'd then point out the correct muscles to engage to prevent soreness or injury.
Rope yoga inversions
The highlight of the lesson came towards the end, when students took to the wall for rope yoga inversions. If long hours of slaving away in front of a computer screen have taken their toll on your back, give these inversions a go – it's said that they help extend the lower spine and relieve lower back pain!
Yoga's not just for the ladies – guys can do it too!
Unit Number:​ #B1-01
Telephone:​ 6333 4373
Website
2. Frost IG-worthy buttercream flowers on cupcakes
If you've ever wondered how bakers get their cakes looking so IG-worthy, Yume Patisserie's where you'll learn the skills of the trade.
You'll learn how to frost 6 pretty Korean buttercream flowers like these! I tried my hand at frosting a carnation, and boy did Amber, the head pastry chef, make it look much easier than it actually was.
Amber's skilled hands working the buttercream petals!
Judging from the beautiful creations of my classmates, I figured that practise makes perfect – and it did. A couple of tips, some practice, and lots of patience later, I was piping buttercream flowers pretty worthy of the 'gram.
We did our frosting on a board, before moving the flowers gently onto the cupcakes with flower scissors.
5h of flower buttercream frosting boiled down to this final product
You'll get to bring your 6 hand-decorated cupcakes home after the lesson, together with all piping materials and recipe sheets to whip them up at home yourself! But be warned: the cupcakes are so pretty, you might not be able to bring yourself to eat them.
Don't worry if you're an absolute noob at baking and piping. With classes capped at 6 pax, you'll receive maximum attention and step-by-step guidance from the pastry master herself. And psst, take 10% off when you sign up for a Korean buttercream flower cupcake class in August and September 2017!
Unit Number:​ #B1-05
Telephone:​ 90065336
Website
3. Bust out dance moves at Danz People
We stepped into Danz People's Basic Groove class to throbbing beats and 10-odd students dancing along to the music.
Instructor Alex Teo went step-by-step with his students, demo-ing the steps before having them "echo" along till they all got it. As classes get more advanced, the pace gets picked up considerably quicker, and the instructors ensure that students at all stages of their dance journey are pushed to learn as much as they can.
Kids aren't forgotten either! Jazz and hip hop lessons are available for the young ones too. When we visited, the children were hard at work rehearsing for their upcoming recital.
Gathering around their teacher for some final performance pointers and reminders before the end of class
Unit Number:​ #02-17/19
Telephone:​ 68849072
Website
4. Drum out sick beats to your favourite pop songs
Drumstruck Studio's where you'll learn to jam out sick beats, no matter whether you're a teenage FOB/One Republic drummer hopeful, or a working adult with no music background picking up a new hobby.
Pick up the basic drumming techniques, or jam out to your favourite pop songs – this student was playing Hoobastank's "The Reason" when we entered the studio.
We dropped by a 1-1 drum lesson, and saw firsthand the 100% attention that the teacher paid to his student. Even minor things like hitting the drum with half the stick instead of the entire stick are noticed and corrected on the spot!
They've also made it easy for busy bees to pick up music. Lessons can be rescheduled within a day's notice, and if that's not possible, a few lesson extensions to make up for a lesson you missed can be arranged too.
Drum lessons aren't the only thing offered here – aspiring rock guitarists, bassists and keyboardists are welcome too!
Unit Number:​ #B1-10/11
Telephone:​ 63364636
Website
5. Learn how to hit all the high notes for your next karaoke session
Intune Music's got bragging rights for housing Singapore's ONLY Certified Master Teacher trained in Estill Voice Training, Mr Aaron Matthew Lim.
For the uninitiated, Estill Voice is a voice model that teaches singing through specific muscular cues. So instead of instructing you vaguely to "sing with more feeling", your teacher will tell you to make a "thyroid tilt with thin vocal fold" to achieve that perfect high note.
Sounds cheem, but they'll ensure you have the basic musical foundation before starting on the jargon.
I was honoured to be given a short Estill Voice lesson from Aaron himself. He had me doing some voice exercises to warm up my vocal cords, and picked out a problem with my voice – its airiness – within just 15min.
And if you thought your vocal range's something you're stuck with for life, PSA: that's a myth. In that same 15min, Aaron miraculously helped me expand my range by 2 notes.
Group lessons are also available if you're paiseh to go solo!
A broadway singing lesson ongoing
Fret not, you're not missing out if you'd prefer to jump into specific genres of singing. Intune Music's Pop Vocal singing programmes also infuse Estill Voice techniques into their classes, giving them an edge over other music programs in Singapore.
Unit Number:​ #02-12/13
Telephone:​ 63360335
Website
6. DIY your own teddy bear from scratch
Sewing, mohair (goat hair) filling, and felt involved Source
Hardcore teddy bear collectors, here's a chance to add another teddy bear to your collection. Take part in Jackie Teddy Bear's teddy bear sculpting workshop, and bring home your own handmade 8" mohair teddy bear!
You'll be guided step-by-step by professional bear artist Brenda Ho, and all lesson materials are provided.
Unit Number:​ #B1-27
Telephone:​ 96180058
Website
7. Expand your make-up techniques and master bridal and special effects looks
If toying with makeup for a living is something you've always dreamed of, Cosmoprof Academy will let you take the first step towards it.
Sign up for a course in bridal makeup, theatre/special effects makeup, or even fancy/creative makeup! We dropped by a bridal makeup class, and watched the students work the brushes professionally to create big day-worthy looks.
Another class that was ongoing: fancy/creative makeup. The looks created here were visibly more elaborate and showy than in the bridal makeup class.
Racks of costumes and a fully-equipped photo studio are also available in-house for budding MUAs to have a mini photoshoot with their new looks
Practise makes perfect, and Cosmoprof gives you lots of it to get your skills on point. You'll get the chance to be a MUA at iconic projects, including Chingay and National Day parades, and Universal Studios Singapore's shows!
Plus, Cosmoprof's known for being a hotbed for the Estee Lauder Group to hire their makeup artists and beauty therapists. All aspiring Estee Lauder MUAs, this is where you should be.
Unit Number:​ #B1-12, 16
Telephone:​ 63393325 / 63399115
Website
BONUS: Snag clothes from ZARA, Topshop, and LB at HUGE discounts!
"Cheap clothes" is enough to catch the attention of any hardcore shopaholic. That's what lured us into Refash's pop-up store – and we weren't disappointed. Refash's racks are updated with ~200 to 300 secondhand items every day, kind of like a physical Carousell store with regularly updated listings!
They're constantly holding promotions – when we visited, preparations for this 2 for $5 clothes buffet were ongoing.
Even discounting their special offers, Refash's array of clothes are very affordably priced. We spotted brands like ZARA and mds, and popular blogshop labels like Love Bonito and Hollyhoque going for <$15 on their shelves!
If clothes aren't your thing, take your pick from Refash's range of accessories handmade by budding entrepreneurs!
The day we visited, we were just in time to catch a leather craft workshop, where participants handcrafted mini leather pouches from start to finish. There's talk of making make this workshop a weekly fixture, so keep yourself updated on TBM's Facebook Page where all upcoming workshops will be listed!
Unit Number:​ #01-01
Telephone:​ 94563658
Opening Hours:​ Noon – 8PM
Website
PoMo – more than just LAN gaming and rows of clothes shops
Image credit: Eatbook
So the next time the weekend rolls around, ditch the aimless shopping, and spend your time learning something new at PoMo instead. PoMo houses over 20 F&B outlets, from indie establishments like HotDogs Inc and Montana Singapore to bigger names like MOS Burger and Ya Kun. There are Thai, Korean, Japanese, Western, Indian & Chinese eateries to pick from.
Though smaller and slightly more out-of-the-way than most malls on the Orchard belt, the fruitful afternoon you'll spend at PoMo will be worth it. Plus, PoMo will be holding an Arts Busk on 24-26 August 2017 from 7pm-9pm in conjunction with the Singapore Night Festival. We're expecting outdoor performances and a fairytale-themed flea market, and we've heard Timeless Fleur and Yume Patisserie will be there. Plus, you can redeem a $10 magical carpet ride home with GRAB when you spend a minimum of $20 at PoMo during this event[a].
Address:​ PoMo, 1 Selegie Road, Singapore 188306
Telephone:​ 63394253
Opening Hours:​ 10am – 10pm
---
This post was brought to you by PoMo.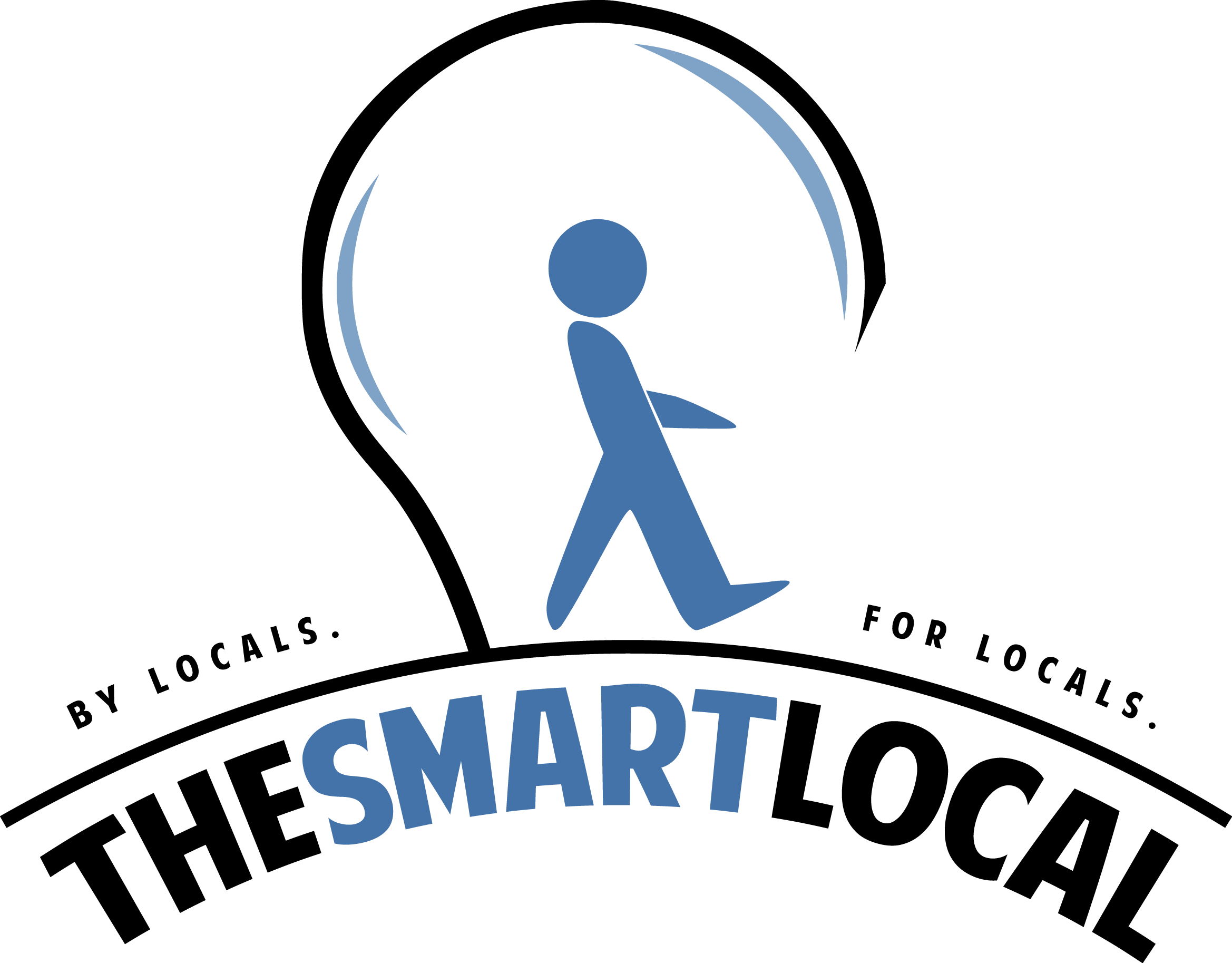 Drop us your email so you won't miss the latest news.