The Real Classics
Move aside, McDonald's and KFC – we're shining the spotlight on our older local restaurants that have overcome numerous challenges and obstacles to continue serving food to hungry Singaporeans even today. Chances are, your grandparents have eaten at some of these places – read on to find out where you can get some classic Singapore bites.
1. Ya Kun Kaya Toast
It was Singapore's favourite kaya toast brand 50 years ago, and it still is today. I've eaten Ya Kun several times and never been disappointed by their brand of homely kaya, with generous portions of butter and toast. The stall was registered in 1944 and attracted hungry customers from all over the island, with some coming from as far as Jurong and Woodlands just to eat at the original Lau Pa Sat outlet.
Though Ah Koon, the owner, passed away in 1999, the humble toast stall has reached new heights under the leadership of his youngest son – they've expanded their menu to include new creations like ice cream toast and even opened franchises in Indonesia and China. Today, the original Ya Kun outlet sits along China Street and continues to serve the kopi and eggs combination at where it all began.
For a list of their outlets, click here.
2. The Ship
Since 1977, The Ship has served up great steaks and fish in a rustic, boat-like interior. It may be a Hainanese restaurant, but it still offers some of the best Western menus in Singapore. They're well known for their signature chicken a la ship – a succulent piece of chicken covered with a smooth layer of creamy cheese sauce.
Some may consider the restaurant with its life buoys and fishing nets tacky or old-fashioned, but it is still a homely Singaporean restaurant. You can expect swift and simple service withou all the over-the-top service of modern high-end restaurants we see today. I've grown accustomed to the long queues at its Nex outlet – this restaurant truly has stood the test of time.
Addresses: Shaw Branch: 1 Scotts Road, Shaw Centre, 03-16/18, Singapore 228208. 11am – 3pm, 5.30pm – 10pm.
Nex Branch: 23 Serangoon Central, nex, #01-61/62, Singapore 556083. 11am – 10pm.
3. Lau Pa Sat
Undoubtedly one of Singapore's most famous hawker centres, the 'Old Market' traces its roots all the way back to 1838, when George Coleman designed the now-famous octagonal building shape as a market hanging over Telok Ayer Bay. It was later demolished and rebuilt several times – it was only in 1973 that the market was converted into a hawker centre.
Since then, it's become the favourite place for Shenton Way office workers during lunch hour. Today, the market is a national monument and its distinctly Victorian appearance facade offers a glimpse into the architecture of the past.
Address: 18 Raffles Quay, 048582
4. Arnold's Fried Chicken
When fried chicken first came to Singapore's shores, there was a mad rush amongst Singapore eateries. It was like the bubble tea craze in the 2000's – every shop, even those that didn't usually sell fried chicken, would try to churn it out by hook or by crook.
One fried chicken shop that's managed to stand the test of time is an unsuspecting brand that we never thought would be Singaporean – the distinctly un-Singaporean-sounding Arnold's Fried Chicken. You may not know of this 30-year old restaurant, but it's very well regarded by its loyal customers, who will tell you that this is the best fried chicken you can find in Singapore and some say Batam. The next time you're craving for some crispy chicken, give Arnold's a go.
For a list of their outlets, click here.
5. Spring Court
You'll need to go back – way, way, back – to trace the origins of this restaurant. Founded in 1929, it proudly holds the claim of being the oldest Chinese restaurant in Singapore. With eight decades of expertise in Singaporean Chinese food, you can be sure you're getting the authentic fare at this restaurant. If you know old Chinese folk, do ask them if they've been to Spring Court or Yong Chun Yuen. No, it's got nothing to do with Donnie Yen.
Address: 52 Upper Cross Street, 058348
Opening hours: 11am – 2:30pm, 6pm – 10:30pm
6. Chin Mee Chin Confectionery
Some say that a cup of coffee/tea, two Singapore-style softboiled eggs, and some kaya buttered toast make the best breakfast you can get in Singapore. While this well-loved combination can be found at most Kopitiams, Chin Mee Chin Confectionery is one of the best authentic Singaporean breakfast places you can find. Having been around for more than 80 years, it's one of the more crowded places in the East. So you'd better chop-chop eat finish and get out, or you might receive glares from people waiting for seats.
Address: 204 East Coast Road Singapore
Opening hours: 8am – 4:30pm Tuesdays – Sundays, closed Mondays
7. Jack's Place
If you've eaten at this famous local steakhouse, you'll surely have wondered: Who's Jack?
Jack was the name of a British pub owner in the 1970s, whose kitchen was bought over by Mr Say Lip Hai, who had developed quite a reputation for his roast beef and Yorkshire pudding. Since the kitchen used to belong to Jack, it was called Jack's Place. Today, Jack's Place is managed by Mr Say's 2nd and 3rd generation family members and has outlets all over Singapore. Even up till today, the menu at Jack's place has continued to evolve to suit the ever-changing palates of its diners.
For a list of their outlets, click here.
8. Yet Con Hainanese Chicken Rice
Since 1940, this chicken rice stall has been serving up their signature Hainanese Chicken Rice at the same Purvis Street location. That means it's seen World War 2, merger and separation. Who knows how many famous personalities from Singapore's pioneer batch have had their fill of chicken rice here? The only thing that's seems to have changed is the cool air-con. Otherwise, you're basically reliving the dates your grandparents went on 40 or 50 years ago.
Address: 25 Purvis St, 188602
9. Tenderfresh Chicken
With humble beginnings in the now-demolished Whitley Road Hawker Centre, Tenderfresh Chicken is a name many of our parents grew up with. Today, its franchises, under the names of Golden Rooster, Tenderbest, and Tenderfresh Xpress have sprouted up all over Singapore, continuing the legacy of one of Singapore's most well-known local eateries. Their promise to their customers is "freshness and quality – always". Look carefully around you the next time you visit a kopitiam – you may well find a Tenderfresh Chicken stall near you.
For a list of their outlets, click here.
10. Killiney Kopitiam
It was founded in 1919, and will soon celebrate its 100th birthday. It is Singapore's oldest Hainanese coffeeshop, and for a taste of true Hainanese coffee, the original Killiney outlet just can't be topped. This is after all Killiney Kopitiam, a shop that has become more famous than the road it was first founded on. Whether you're at the Ubi Driving Centre or waiting for a flight out from Changi Airport, Killiney Kopitiam is where you can relax with a hot cup of kopi to kick start the day.
For a list of their outlets, click here.
Still Standing Strong
These pioneers of Singapore food have shaped the Singaporean food culture as we know it today. We frequently speak about the ministerial giants of our past, but somehow Loi Ah Koon and Say Lip Hai aren't mentioned in the same breath. Without their undying perseverance, we wouldn't have the rich heritage of food to look back on today. Even as we celebrate 50 years of culinary achievements, let's not ever forget that it wasn't easy for these pioneers to build something out of nothing:
Cover image: Source
---
This post was brought to you by Unilever Food Solutions Singapore.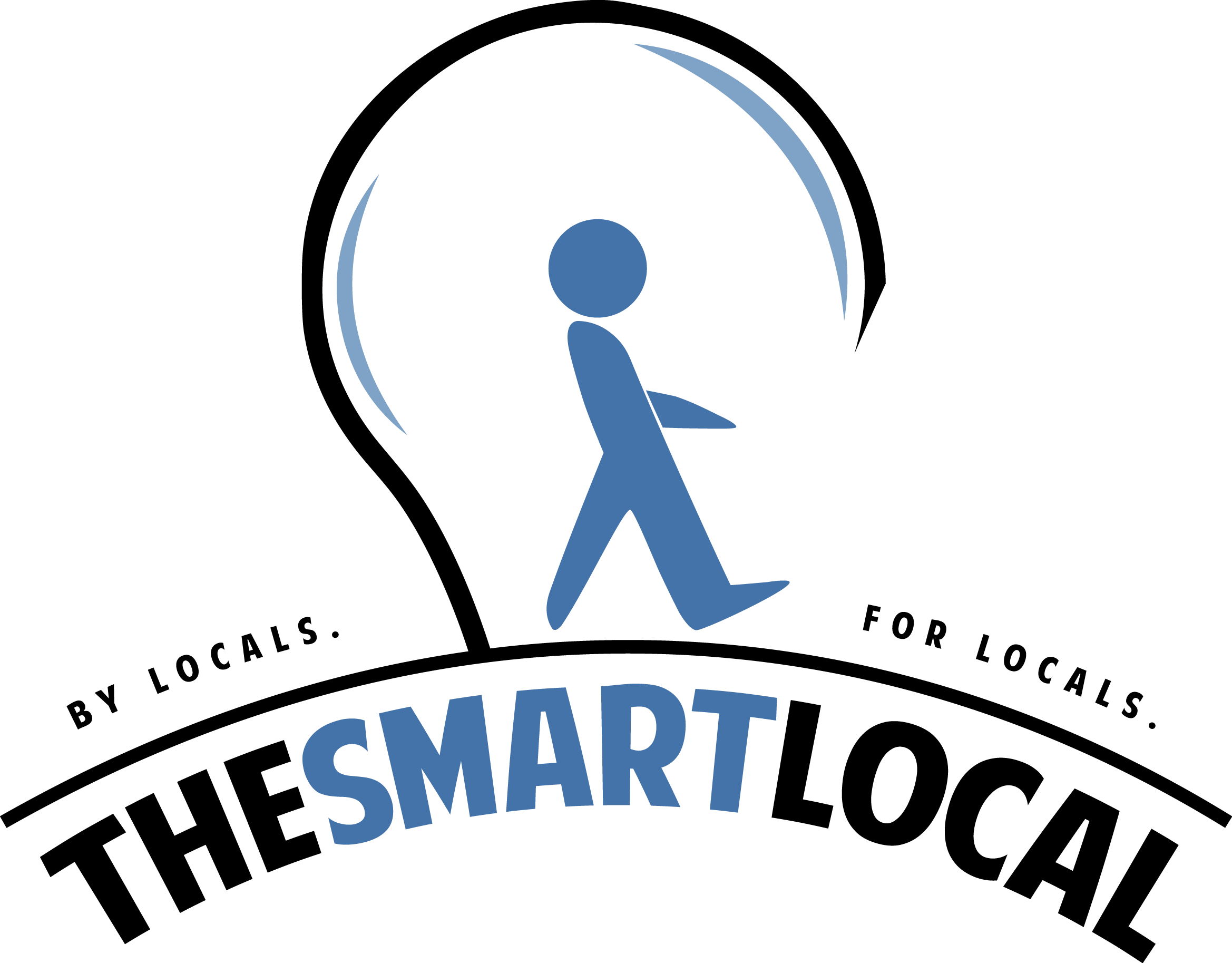 Drop us your email so you won't miss the latest news.