New Things To Do In August
Come 9th August, Singaporeans gather to celebrate the 50th birthday of our country. And with only a limited number of tickets available for the National Day Parade, many of us will unfortunately not be able to watch it live at the Padang. Fortunately, we all get to benefit from the extra long weekend (7-10 August)!
So fret not if you didn't get tickets for the NDP and are looking for fresh ideas of what to do –  we're back with our monthly list of fun things to do for August. With many places offering free entry to celebrate SG50, we've picked out the best of the bunch!
Things to do
1. Check out the free attractions at Sentosa
Want an escape over the National Day weekend? Head over to our little island of leisure: Sentosa. From the 7th to 10th of August, there will be a string of free attractions. Explore the island with a Fort Siloso guided tour or go up the merlion whilst your friends get sunburnt playing beach volleyball. Alternatively, you can catch the Wings of Time show or grab a cable car ride! Find out more about the other free attractions at Sentosa for SG50 here.
Venue: Sentosa
7 Aug: Sentosa's Wings of Time
8 Aug: Sentosa merlion (lookout)
9 Aug: Fort Siloso free guided tour
10 Aug: Cable car rides
2. Visit art exhibitions
Singapore's art scene has grown into a platform for both local and international artists to showcase their works. There are now constant exhibitions popping up all over the place, contributing to a vibrant culture. You can check out The A List for monthly arts oriented things to do, but here we pick out three of the best free exhibitions that you must check out in August.
Richard Kearns: Smile
Singapore-based British artist Richard Kearns creates art from images of the cameras we don't notice in our daily lives. He takes images from publicly available CCTV and live-streaming web cameras and transfers them onto steel plates which are inked and sent through a printing press to end on paper.
Richard Kearns uses these images and forms collages of emoticons, intertwining what we should be seeing in our everyday lives and what we see instead as we look at our phones when we walk down the streets.
Where: German Centre Singapore
Address: 3rd Floor, German Centre Singapore 25 International Business Park Singapore 609916
When: Till Aug 24, 2015, Mon – Sun: 9am to 7pm
Price: Free.
As We Never Imagined: 50 Years of Art Making
Experience Singapore's history through the contemporary works conceived and curated since the 60s by Singapore Tyler Print Institute (STPI). As We Never Imagined features over seventy works that demonstrate the development of print and papermaking over the 50 years.
Where: STPI Gallery
Address: STPI Gallery 41 Robertson Quay Singapore
When: July 21 – Aug 29 2015
Opening hours: Mon – Fri 10am – 7pm | Saturday 9am – 6pm
Price: Free
K Sajeev Lal: From Singapore with Love
Sajeev Photo Studio specialises in taking portraits of young male foreign workers to use as comp cards to find wives in South Asia. And from what we've heard, he has a 100% success rate to date. This sounds like a strange exhibit, but portrait photography is something we all have experience of, from photos for school yearbooks and ICs to photos for passports.
The studio will have several programs running, including open studio photo-taking sessions, an artists and curator talk, and an open forum on portrait photography with photographers Zakaria Zainal, Danny Santos and Sean Lee.
If you follow Humans of New York or Humans of Singapore and have an interest in portrait photography, come on down to the Chapel Gallery to hear what experts have to say about it! And who knows, you might pick up a tip or two about photography too!
Where: Chapel Gallery, Objectifs
Address: 56A Arab Street Singapore 199753
When: 30 Jul to 31 Aug 2015
Opening Hours: Mon – Fri 11am – 7pm | Sat 1pm – 5pm.
Price: Free
3. Embark on a treasure hunt
"Treasure SG" is a treasure hunt taking place islandwide throughout 2015. Each month, clues will be released via Facebook & Instagram, and your job is to find a "Treasure SG" coin. Finding the coin allows you to claim a mystery prize after you submit a photo of yourself with the coin at the discovery location.
If you're always looking down, you might just chance upon a coin that's worth more than you think! Prizes are worth a total of $10,000 and there's also a Grand draw for all who participate.
You can participate by following their Facebook and Instagram pages.
Facebook: https://www.facebook.com/treasuresg
Instagram: https://instagram.com/treasuresg/
4. Get reacquainted with your wild side
Enough of Animal Planet and watching cat videos on YouTube. When was the last time you visited the Zoo, Bird Park, Night Safari, or River Safari? For the National Day weekend, you could be spotting over 300 different species of animals from the comfort of a tram at 50% off the usual price. So peel those eyes off the screen, slap on some sunblock and head off for a wild adventure!
Jurong Bird Park : 50% discount
Singapore Zoo, River Safari & Night Safari : 50% discount
5. Check out Singapore's firefighting history
Singapore's first Fire Committee was formed in 1855 after a fire at Kling Street (modern day Upper Cross Street) destroyed $13,000 worth of property in November 1855. We've come a long way since, and there's so much about our history that we can find out through learning about our Civil Defence. Entrance to the Civil Defence Heritage Gallery is free, but if you're coming as a group of not more than 40 people, you could make a booking for a guided group tour. All bookings have to be made 2 weeks in advance.
And if you're interested in finding out more behind the scenes, you can also book a Tower Tour, where you'll be able to ascend a 30-meter tower at Central Fire Station or to watch how the on-duty fireman performed fire surveillance duties from the tower top in the 1900s. You can find out more about both tours here.
6. Reap the joys of being in a green city
Spend  some quality time with your friends and family away from the weekend crowd. Head out to any of these locations for a leisurely stroll or a picnic and soak in the sights and sounds whilst basking in the sun and enjoy the various promotions being offered as part of SG50. And while you 're at it, check out the new UNESCO World Heritage Site: Botanical Gardens!
Singapore Botanic Gardens
Free except Orchid Garden ($5)
Garden by the Bay
Flower Dome: 50% off
Cloud Forest : 50% off
7. Go ice skating… for free!
In Singapore, it's summer all year round. Thankfully we have indoor skating rinks for anyone who wants to try ice skating without having to incur the cost of a plane ticket. I've seen people skating at the Marina Bay Skating Rink, falling on their bums or holding onto the railing for dear life. Sounds painful but they all had smiles on their faces and it looked like fun experience
And here's more good news: from 7th to 9th August, head down to Marina Bay Sands Skating Rink, strap on those blades and go for glory.
Venue: Marina Bay Skating Rink
Address:10 Bayfront Avenue, 018956
Date: 7th – 9th Aug
Price: Free
8. Get active at Wild Wild Wet!
With a new star born at the 28th SEA Games, Schooling-mania has only just started. Be part of Schooling-mania and beat the heat at the same time while having fun at Wild Wild Wet! To encourage you further, as part of the SG50 celebrations, Wild Wild Wet will be having 50% discount on entrance tickets till 25 August. Water slides, a wave pool, and other water activities sound like good ideas especially with SIngapore's scorching weather.
And if you want to keep fit but Wild Wild Wet is too far in the East, there are several ActiveSG swimming pools and gyms in the heartlands where you can swim, gym, or go for a dip at. Some vital advice: unless you have a body like Joseph Schooling's, leave the speedos at home.
Where: Wild Wild Wet
Address:1 Pasir Ris Close, 519599
When: Tuesday, 7th July – 25th Aug
What: 50% off entrance fees
Where: ActiveSG swimming pools and fitness rooms.
When: 7th – 10th Aug
Price: Free
9. Learn about Pulau Ubin – Singapore's oldest kampong
If you'd like a change of environment but don't want to stray too far from home, take a trip to Pulau Ubin to explore the island. Rent a bike or go for a hike – the small island has many activities to offer, from kayaking in the water to bird watching in the treetops. We were at Pulau Ubin for Ubin Day recently for a day of yoga. Check out what we did for more ideas of what you can do there!
Where: Pulau Ubin
Date: Daily, 8.30am – 6pm
Price: $2 fare each for bumboat rides to and from Changi Point Ferry Terminal
10. #SGEatWithUs
My mom is a cookbook writer and a chef so you'll understand when I say that I really prefer eating at home. If you're a fan of home cooked food, take part in #SGEatWithUs and get to try food from different households in Singapore. I find it difficult to talk to my neighbours sometimes. Hopefully this event can spark new bonds that lead to the start of new relationships between our neighbours.
Updates and events can be found here: http://www.sgeatwithus.sg/
Venue: Various locations
Date: 1st to 9th August, 12pm to 10pm.
Price: Free
Events
1.KODALINE with special guests SHEPPARD Live in Singapore!
All I Want is for Kodaline to play in Singapore and now they are! The Irish band has been singing love songs and swooning hearts all over the world. Their ability to get you jumping hysterically at one moment and swaying to an intimate acoustic rendition of High Hopes the next is why you should heed my advice and get there early as the event is free-standing.
Venue: *SCAPE Playspace
Address: 2 Orchard Link #04-01, 237978
Date: 13th August, 7.30pm
Price: $108 – $118
2. Imagine Dragons : Smoke + Mirrors Tour
Feel like letting your hair down and rocking out to some headbanging rock music? Catch the four piece American rock band as they unite crowds with their melodic anthems for the first time in Singapore at the Singapore Indoor Stadium. Catch them belt out the new singles "I Bet My Life", "Gold", and "Shots" from their new album, and don't miss it if they decide to delight the audience with old favourites like "Radioactive"!
Venue: Singapore Indoor Stadium
Address:2 Stadium Walk, 397691
Date: 25th August, 8pm
Price: $98 – $168
3.Echosmith Live in Singapore 2015
They're so good looking and talented, I wish had their genes. The band comprising of four siblings became famous for their hit song 'Cool Kids' and have been on my radar ever since. If you wanna be a cool kid, check them out when they perform here at a one-night-only concert on the 11th.
Venue: The Coliseum™, Hard Rock Hotel® Singapore Resorts World™ Sentosa
Address:8 Sentosa Gateway, 098269
Date: 11th August, 8pm
Price: $78
4. Sake Festival Singapore 2015
Rather than heading to a pub for a whiskey on the rocks or a pint of lager, expand your knowledge of alcohol this August with the Sake Festival. An opportunity to acquire knowledge of sakes from all over Japan so the next time you meet someone at a Japanese bar you can impress them with your knowledge.
Venue: Suntec Singapore Convention and Exhibition Centre, Level 4, Hall 405
Address: 1 Raffles Boulevard, Suntec City, Singapore 039593
Date: 29th Aug, 1pm to 6pm
Price: $80
5. Singapore Night Festival 2015
If you're nocturnal like me, then this event is obviously made for you. A night festival featuring light installations, dance, music and artworks by local talents. These activities will last till 2am so you won't have to worry about closing times of shops and running out of activities to do in August.
Venue: Bras Basah and Bugis Precinct
Date: 21st – 29th Aug, 7pm – 2am
Price: Free
6. Takizawa Kabuki
If you're looking for something that stands out in the theatrical scene, check out this high-production Japanese stage show. It features a unique blend of Japanese culture and arts supported with elements of modern technology to help pull off a spectacular performance. That means crazy costumes and whacky special effects guaranteed to blow your mind.
The show incorporates drumming stunts, acrobatics, singing, and illusions, including one segment telling the untold story of legendary samurai, Yoshitsune Minamoto.
Venue: The Grand Theatre
Address: 10 Bayfront Avenue, 018956
Date: 18 – 23 Aug
Price:  $95 – $170
7. Vent Box 2015 Underground Music Festival: Age of Evolution
At this alternative music event by Vent Box, you won't need to worry about not having enough drops to mosh to. An opportunity to expose yourself to regional acts in the various subgenres of metal. As Sahar, an Eastern Black Metal band from Singapore will be headlining the event with co-headliner, Down for Life, a metalcore band from Indonesia. So if you're a metalhead, don't miss this adrenaline pumping event.
Venue: The Substation Theatre
Address:45 Armenian St, 179936
Date: 1st August, 2pm – 11pm.
Price: $20 – $30
Rating: Advisory 16(Tentative)
8. Dr. Seuss' The Cat in the Hat
The only memory I have of this cat is from the 2003 film starring Mike Myers and I loved the bizarre but funny ideas put forth. This live play by Britain's National Theatre looks to brings a sense of nostalgia with a breath of fresh tricks and antics.
Venue: DBS Arts Centre – Home of SRT
Address:20 Merbau Rd, 239035
Date: 26 Aug – 27 Sept
Price: $22 – $45
9. Belanja by Geylang Adventures
Belanja by Geylang adventures is a unique event, but is an initiative that we at The Smart Local hope to see replicated. This month, at Belanja, immerse yourself in different cultures and cuisines over the National Day weekend spending a morning cooking and enjoying food with a community of migrant workers.
Xenophobia in Singapore has unfortunately been a recurring theme in the news lately, but other than the few isolated incidents in the news, the Singapore society I know and love has shown itself to be accepting and kind. As Mother Teresa said, "I alone cannot change the world, but I can cast a stone across the waters to create many ripples." Bring a friend along and be the positive change you'd like to see in Singapore!
Venue: Woodlands Lodge 2 or North Coast Lodge
Address: 190 Woodlands Industrial Park E7, Singapore 757178 or 300 Admiralty Road West Singapore 757027
Date: 8 Aug or 10 Aug, 9am – 1pm.
Price: $30.
Sign up here: http://www.geylangadventures.com/dormitory-cookoff/
10. EP!C PRESENTS ZEDD
For those who don't know, Zedd is an international chart topping EDM artist famous for his hit song 'Clarity' and is regularly listed as a must-see performance at music festivals like Ultra Music Fest. However, for most people who can't afford to take a week off work to go overseas for these events, he will be coming to us this month, spinning at our homeground, Zouk.
Venue: Zouk
Address:17 Jiak Kim St, Singapore 169420
Date: 6th Aug, 11pm
Price: $55
Bonus
On National Day, public transport will be free for everyone.
Credits: Cover Image source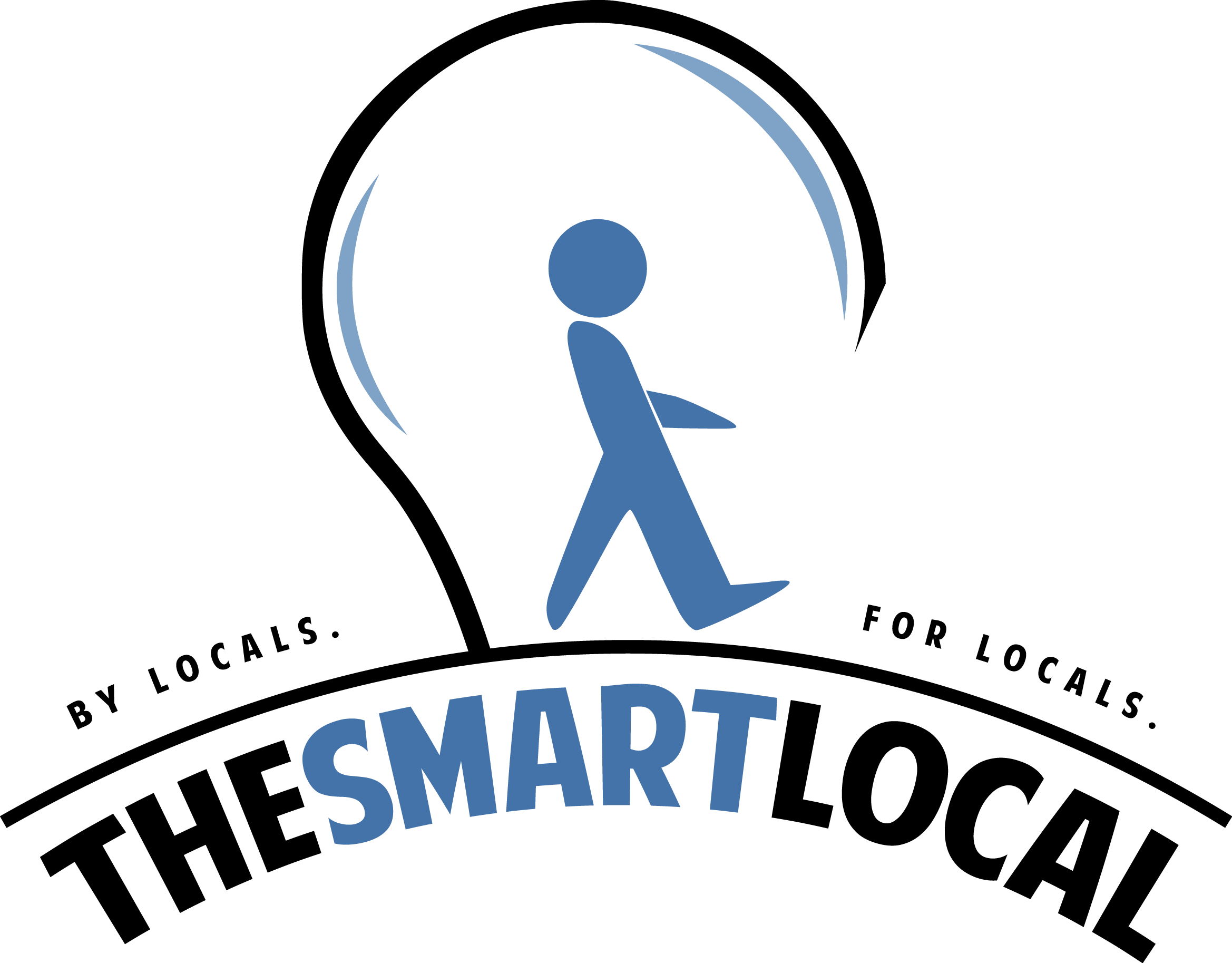 Drop us your email so you won't miss the latest news.