Pet ownership rules in Singapore
---
It is a known fact that humans cannot resist the draw of adorable furry companions. From spending whole afternoons with tabbies at cat cafes to volunteering at animal shelters, they've got us wrapped around their tiny paws – and claws.
Perhaps you're already sold on the idea of caring for a pet yourself, but first, you've got to know these pet ownership rules in Singapore. 
---
1. Keeping more than 1 dog in a HDB – $4,000 fine
---
It's common knowledge that HDB homeowners aren't allowed to own bigger breeds of dogs such as German Shepherds and Golden Retrievers. In fact, there's a list of 62 small- to medium-sized breeds that are HDB-approved, including cross breeds. The list is pretty extensive, and includes popular pedigrees like the Pomeranian and Poodle.
Image credit: Singapore Civil Defence Force
The exceptions are Singapore Specials, which are larger street dogs that you can adopt through Project ADORE. You can even give retired K9s and sniffer dogs like Labradors and Cocker Spaniels a new lease of life under this scheme.
Regardless of whichever HDB-approved doggo you choose to bring home, just note that your flat can only house 1 dog. If you're caught with multiple, you could be fined up to $4,000. Should you really want to own more dogs, you'll have to move into a private property. Only then are you allowed up to 3, including larger dogs like Huskies.
But, there's a list of specified dogs that private property owners can only rear one of. That's why you don't see too many of certain dog breeds such as Pit Bulls and Rottweilers strutting around landed residential areas. 
---
2. Abandonment or neglect of pet – $10,000 fine or imprisonment
---
Introducing a pet into our lives requires responsibility and commitment on our part; it's the least we could do for our pets that bring us so much joy every day. The law agrees, and that's why the neglect and abandonment of pets will incur heavy penalties. 
Pet owners have to make sure their pets are provided with adequate food and water as well as shelter among other conditions. It goes without saying that you also can't eschew your pets outdoors to let them fend for themselves. Failure to do so carries a fine of up to $10,000 and/or imprisonment of up to 12 months. 
Image credit: @sosdsingapore via Instagram
Repeat offenders will face fines of up to $20,000 and up to 2 years behind bars. Of course, unforeseen circumstances can occur such as financial difficulties in providing for pets. If you're in a similar rut, you can refer to this guide by SPCA on how to rehome your pets.
---
3. Rearing street birds such as rock doves – $500 fine
---
Image credit: ChildLight via Flickr
If you, for whatever reason, would like to catch and own your very own uwu bird, well, unfortunately you can't. The Animal & Veterinary Service (AVS) specifies that you can't rear "street birds" at home. This includes rock doves, house crows, common mynahs, and of course, the koel.
You won't find this fantail pigeon cooing at you menacingly as you have your cai fan at your neighbourhood kopitiam.
Image credit: Luc Coekaerts via Flickr
However, you can own pigeons, just like any other kind of domestic bird. Ones like the wood pigeon and fantail pigeon are popular among the local bird community and legal to own.
Just note you'll need a licence for bird rearing. People caught with unlicensed birds will be subjected to a fine of $500 as well as having their birds forfeited. 
---
4. Not picking up your dog's poop – $1,000 fine
---
Image credit: SPCA Singapore via Facebook
This one's a no-brainer – you've got to clean up after your pet has done their business. Most pet owners know this, but the amount you can get fined may surprise you. You may have to fork fines amounting to $1,000 for not picking up your pet's droppings. 
Technically, you have to wash or wipe away your pet's pee as well. You wouldn't want common areas such as void decks and lift lobbies to start stinking up, so do bring along a bottle of water or newspapers for future walks. 
---
5. Rearing >10 chickens in private residences – $10,000 fine or jail time
---
Image credit: 3D Dieter Arens via Flickr
Singapore's the last place on your mind when it comes to living off the land, considering the amount of resources we import. But it is possible to live the country life by growing your own edible plants, and even getting your own fresh eggs.
Sadly, rearing chickens in Singapore is a hobby only for those living in private residences. Those who live in HDBs will still need to head to supermarkets for their supply of kaya toast complements.
Aspiring farmers will have to adhere to certain rules of course, such as having your chickens caged or fenced up. There's also a maximum of 10 chickens allowed per household. If you're found with more than 10 non-commercial chickens, you can be fined up to $10,000, or jailed for up to a year.
---
6. Keeping exotic pets – $50,000 fine or imprisonment
---
Even though hornbills can be found in the wild in Singapore, they are better observed from afar in their natural habitat.
Animals such as hornbills and pangolins are classed as protected wildlife species, and are strictly off limits as far as keeping one as a pet goes. If you're caught with one, you'll be liable to a fine up to $50,000 and/or imprisonment for up to 2 years.
Hedgehogs are cute as heck but the penalties of owning one in Singapore most definitely are not.
Image credit: caijsa's postcards via Flickr
There are uncommon pets in Singapore you can own in Singapore, but there are some that are deemed too exotic by law such as sugar gliders, hedgehogs, and tarantulas. These include endangered wildlife, those that may carry diseases, or can affect Singapore's biodiversity, just in case they're released into the wild.
Having these in your possession carries a heavy fine of $10,000 and/or jail time of up to 6 months.
---
7. Not leashing your dog in public places – $5,000 fine
---
It can be tempting to let your pet go leash-free, especially if you've got a canine that's full of energy. But by law, dogs have to be on a leash in public areas. Although it's not heavily enforced, leashless pooches can warrant a substantial fine of up to $5,000.

Moreover, certain breeds of dogs will also need to don a muzzle when in public. These include:
Bull Terrier

Doberman Pinscher

German Shepherd Dog (and related breeds)

Rottweiler

Mastiffs such as the Bull Mastiff, Cane Corso, and Dogue De Bordeaux

Crosses of any of the above
A similar fine of $5,000 will be imposed for first time offenders, and subsequent offences can see fines reaching up to $10,000. 
That said, having your dogs on a leash can also prevent you from racking up another surprising infraction. If your dogs are prone to running at people, vehicles, or bicycles along public roads, you can face a $1,000 fine as well.
---
8. Keeping cats in a HDB – $4,000 fine
---
Most pet owners will already know that cats are technically illegal to own in HDB flats. You can be fined up to $4,000 if you're found harbouring a feline felon in your HDB.
Image credit: @pikatheragdoll via Instagram
Because cats are difficult to contain within flats, they're prone to making a mess outside when they shed fur, urinate, and defecate indiscriminately. They also tend to produce caterwauling sounds, which may keep neighbours up at night. 
Private homeowners can still choose to own a cat. If you do, be a responsible pet owner by cat proofing your home with mesh on the windows and balcony to prevent your fur baby from escaping and causing a nuisance to neighbours. You can check our guide for first-time cat owners on how to do so.
---
Pet ownership rules in Singapore with surprising penalties
---
There is no greater joy than returning home and being greeted with an excited fur kid whose whole world revolves around you. However, we must bear in mind and to abide by the various pet ownership rules in Singapore that ensure we treat our pets with care and responsibility. 
Besides, potentially paying $5,000 the next time you have an untethered time at the park with your dog is just a huge bummer. 
For more things pet-related:
---
Cover image adapted from: ChildLight via Flickr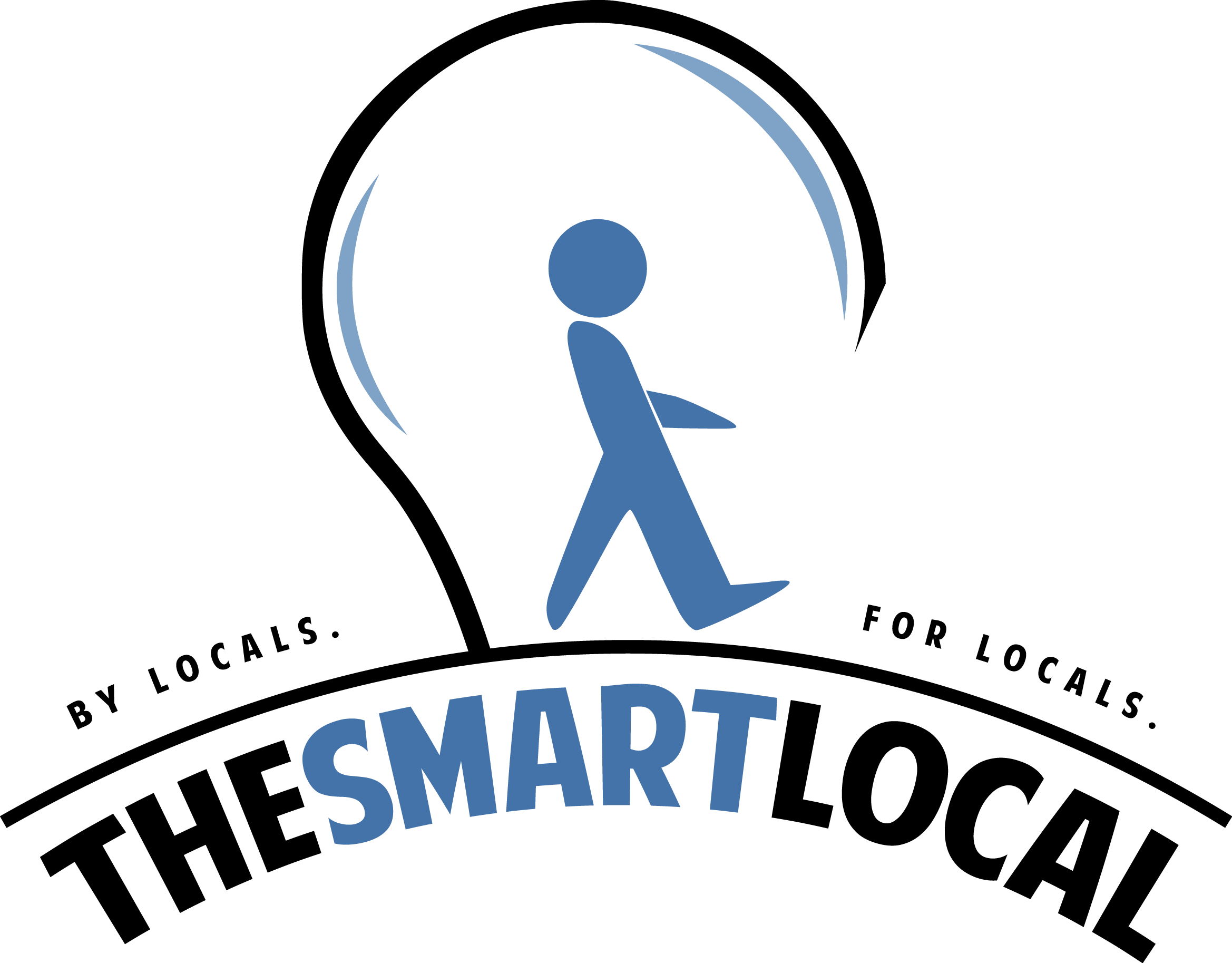 Drop us your email so you won't miss the latest news.