Explore New Zealand starting from Wellington
Image adapted from: @piteshmistry18, @newzealandwithme
New Zealand has always seemed to be a perfect place for a more adventurous holiday getaway, a stark contrast from the usual likes of Bangkok and Hong Kong. Think How To Train Your Dragon sceneries, just minus the dragon.
Plus, NZ is super road trip friendly. Everything is easily accessible by driving, made even better with scenic open roads. Say goodbye to the crowds, jams and ERPs we're all so familiar with, and get ready to tick "go on an epic adventure" off your travel wishlist once you embark on this journey.
Here are 8 reasons why an NZ road trip is the perfect way to spend your next chill time overseas with your best mates.
1. Stargaze at Castlepoint, Wairarapa
Image credit: @piteshmistry18
Not much could beat stargazing when it comes to making jaws drop. You definitely have to visit Castlepoint in Wairarapa if you want to be blessed with the sight of a gazillion stars winking and twinkling at you in the night sky.
Image credit: @newzealandwithme
Home to a lighthouse, Castlepoint is also known for providing gorgeous seaside views during sunrise and sunset. Come nightfall when the stars are out, the view is truly a visual best seen to be believed  – you'll feel as if you've been transported into a Disney Princess' Dream.
2. Soak in an outdoor Thermal Spa at Hanmer Springs, Canterbury
Image credit: @_littlejess_x
With all that time spent driving on the road, make sure to wind down with some quality "me time" at Hanmer Springs too. Here, you'll get to soak in an outdoor thermal spa, surrounded by native greenery during summer and snowy scenery during winter.
Image credit: @kaiyueyue
Immerse yourself and relax your senses in any of the 15 naturally-heated pools. From freshwater to thermal mineral and sulphur, the complex offers a variety of pools and spa services to best suit your preferences. It's not every day that you get to indulge in a bubbling jacuzzi under the open sky.
Address: Hanmer Springs Thermal Pools & Spa, 42 Amuri Avenue, Hanmer Springs, Christchurch – Canterbury, 7334, New Zealand
Opening hours: Daily 10AM-9PM
Price: $35-$59 (Adult) | $0-$34 (Child) | $22-$38 (Seniors)
3. Get to see giant-sized pancake rocks at Paparoa National Park, West Coast
Try not to get too hungry while mistaking these structures for giant layers of pancakes
Image credit: @marcunbutt
Paparoa National Park's Pancake Rocks are named precisely as such because of how the rocks appear to be stacked upon each other like pancakes waiting for syrup to be drizzled all over them.
Be sure to catch a glimpse of these impressive natural lime rock formations along the West Coastline of New Zealand. They're one-of-a-kind and cannot be found anywhere else in the world.
4. Swim with dolphins in Marlborough Sounds
Image credit: @stefankracke
Put on your wetsuit because we're going swimming with dolphins at Marlborough Sounds! If you're lucky, you might even get to interact with the rare Hector's dolphins that frequent this unique area. Under the guidance of local wildlife experts and degree-qualified guides, you and the dolphins will have the best and safest experience possible.
Address: Marlborough Sounds, 1 Wellington Street, Picton, Marlborough, 7220, New Zealand
Opening hours: Daily 7.30AM-6PM
Price: $165 (Adult) | $135 (Child)
5. Have a picnic overlooking Wellington after hiking up Mount Victoria
Image adapted from: newzealand.com
Plan your trip with a hike up Mount Victoria in mind, that'll take about an hour. The hike is moderately demanding, but it's definitely worth the effort. You'll be rewarded with stunning panoramic views of Wellington, complemented by the vast blue sky beyond.
Image credit: @jaja_glc
Take in your surroundings from one of the best viewing spots NZ has to offer. You can even consider having a cute picnic with the squad, or simply relax as you count how many tiny ferries and cruise ships are parked at the harbour in sight.
6.  Try kayaking and whitewater rafting at the rivers of Murchison, Nelson Tasman
Image credit: @topofusionscott
Murchison is not known as the "whitewater capital" of NZ for nothing. There are tons of rivers where you'll be able to go kayaking, jet-boating and canoeing with your road trip buddies.
Backflip into any of Murchison's rivers for a refreshing splash after your water activities
Image credit: @killthefndj
The rivers in Murchison range from novice to advanced level, with the former perfect for noobs and the latter a suitable challenge for any navigating veterans.
And if you're looking for something chill after these rather hardcore activities, you can bring a fishing rod along and attempt to fish for a free dinner!
7. Skydive at Abel Tasman, Nelson Tasman
Image credit: @skydiveabeltasman
If "YOLO" is your middle name, get ready to go skydiving at Abel Tasman. With plenty of land area and tons of captivating views, NZ is one of the most preferred skydiving spots in the world.
Image credit: @skydiveabeltasman
Book a package where you'll get to select the height, date and time of the jump, and get free shuttle service to and from your accommodation. Plus, there will be a personal cameraman recording every single moment of your epic experience so you'll always remember this fond memory.
Address: Skydive Abel Tasman 16 College St, Motueka 7120, New Zealand
Opening Hours: 7.30AM-5PM
Price: $279 for 9000ft Tandem Skydive
8. Experience Zootopia IRL at Zealandia, Wellington
Image credit: backpackerguide.nz
Located only 10 minutes from the Wellington CBD, Zealandia is home to some of New Zealand's rarest wildlife. Sign up for a guided tour to fully experience this breathtaking eco-sanctuary – it'll be a great way to sum up your NZ trip.
A Paradise Shelduck
Image credit: newzealand.com 
Get to come into close contact with some rare endemic species such as the Tuatara or New Zealand's largest, fluffiest endemic duck – the Paradise Shelduck. If you're extra lucky, you might even spot the country's official mascot, the Kiwi.
The Valve Tower
Image credit: newzealand.com 
Experience Mother Nature at her finest while you take a boat ride and explore all the scenic tracks in this protected eco-space. For the grand finale, visit Valve Tower and take in the gorgeous lake view.
Address: ZEALANDIA Ecosanctuary, Waiapu Road, Karori, Wellington Central, Wellington, 6012, New Zealand.
Opening hours: Daily 10AM-5PM except for Christmas Day
Price: $19.50 – $22 (Adult) | $0 – $10.00 (Child)
Fly to New Zealand with Singapore Airlines
Thrill seekers and nature lovers alike, if you're looking for a holiday getaway from the hustle and bustle of metropolitan Singapore, an NZ road trip is exactly what you need.  Even if there aren't any drivers in the squad, there's a public transport option via Intercity Public Buses available so you can still carry out your ultimate road trip dream.
P.S. here's a planned-out road trip route starting from Wellington to save you some travelling time.
---
This post was brought to you by Singapore Airlines, Tourism New Zealand and Wellington Airport.
Original article published by Lim Bi Hui on 22nd February 2019. Last updated by Liang Shi Nan on 24th August 2020.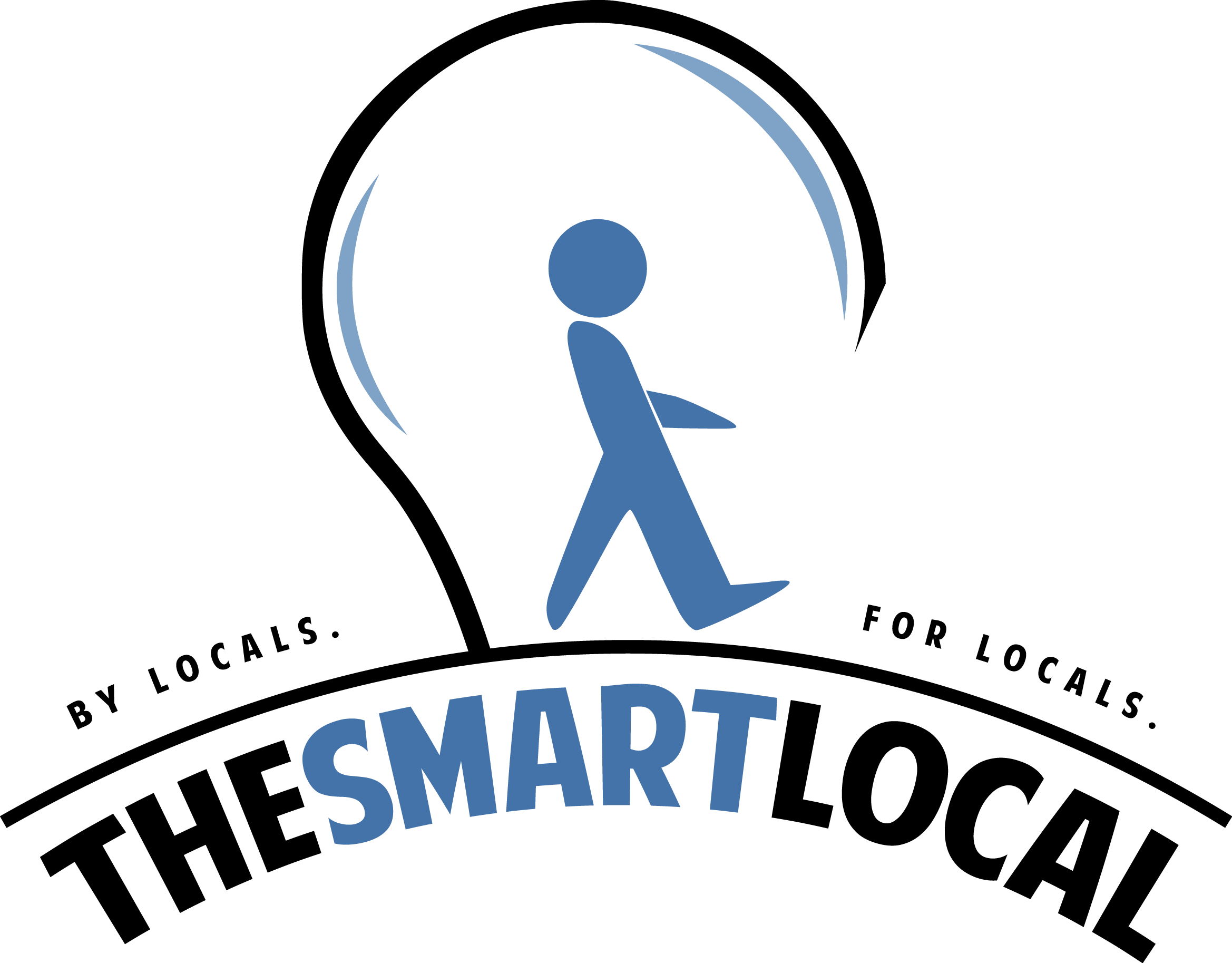 Drop us your email so you won't miss the latest news.